One of the easiest ways to attain fame is by getting associated with celebrities. Kesha Ward, in this vein, came to public notice for being the wife of popular hip-hop rapper, Tauheed Epps. Ward's husband whose professional name is 2 Chainz, is also a songwriter and media personality. His other nicknames are Titi Boi and Drenchgod. Meanwhile, Kesha Ward is not only the wife of a celebrity, but she is also a businesswoman and philanthropist. She is the owner and director of the pre-school education centre, A Gift From Heaven.
Kesha Ward's Bio (Age)
She was born as Nakesha Ward on 8th May 1978 in Atlanta, Georgia, the United States under the birth sign of Taurus. Kesha also grew up in Atlanta.
On completing her elementary, middle and high school education, Kesha Ward furthered her education, earning a Bachelor of Science Degree. After acquiring her degree, she devoted herself to inspiring and influencing lives in and outside her community. Meanwhile, Ward who has a burning passion for teaching and imparting knowledge had always ruminated over the unavailability of creative and sound education for younger children in the Atlanta community and beyond.
In order to satisfy this need, Kesha Ward established an education center in Atlanta targeted at children of pre-high school age. She named the school, A Gift From Heaven. In the next few years, Kesha was able to move the learning centre to a point where it emerged the best preschool in Georgia.
Kesha Ward who is committed to relieving her community and the entire world of hardship and poverty through sound and holistic education, also established TRU Foundation, an organization that offers educational opportunities to African-American families in Atlanta. She co-founded TRU with her husband with the aim of facilitating the education needs of the Atlanta community.
Relationship and Marital Life with 2 Chainz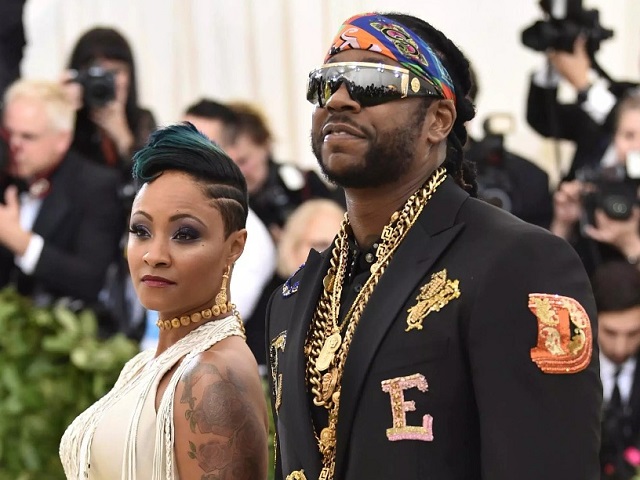 Kesha Ward met 2 Chainz in 2006. At the time they met, 2 Chainz had not earned anything close to the popularity he enjoys today. He was rather struggling to find his feet. This, however, this did not deter Kesha who stuck to him, giving him all the support he needed. Seven years later, precisely in 2013, 2 Chainz hit his big break and rose to stardom.
Following his career breakthrough, 2 Chainz on October 15, 2013, popped the big question to Kesha Ward at the BET Hip Hop awards gala, with the latter beaming with a "yes". Howbeit, a long silence followed the proposal, with their relationship not taken to the next level as expected. Rumours even became rife that Kesha and 2 Chainz must have tied the knot in a secret ceremony. With the passage of time, however, it became clear that no such thing happened.
After five long years, precisely on 7th May 2018 at Met Gala Awards events, 2 Chainz once again proposed to Ward. With his right knee on the ground, 2 Chainz popped the question and Kesha, with eyes full of tears of joy, said yes.
Three months later the couple officially tied the knot. The wedding which came off on 18th August 2018, was a very showy ceremony held at Miami's Villa Casa Casuarina in Florida. It was also star-studded, with Lil Wayne, Kanye West, and his wife Kim Kardashian, among many other celebrities in attendance.
Kesha Ward and 2 Chainz have three children together – daughters Heaven Epps and Harmony Epps, and son Halo Epps. The couple had all of their three kids before they officially married.
Kesha Ward's Net Worth?
Beyond doubt, Kesha makes a decent amount of money from her professional career, but the exact figure of her net worth is still under review. However, being an owner and director of a preschool, her revenue is in a good position. Meanwhile, her husband, 2 Chainz has so far amassed a net worth of $6 million.
Also See: Darrell Sheets's Biography, Net Worth, Weight Loss, Wife and Son
Height
Kesha is an elegant woman with a height of 5 feet 6 inches (1.67 meters). She has the enviable hourglass body figure measuring 34-28-35 inches by bust, waist, and hips respectively. She weighs about 132 lbs.
Other Facts About 2 Chainz's Wife
● In addition to A Gift From Heaven, Kesha Ward is the founder and CEO of Bouncing with Harmony LLC., a recreation and entertainment outfit.
● Ward also runs Heaven Academy, a school she established in Atlanta.
● Nakesha is a reserved woman when it comes to matters of her private life. Despite being active on social media, she keeps her personal and family life out of it.
● The celebrity's best actor and actress are Johnny Depp and Jennifer Anniston.