He is one-third of the Jonas brothers in every sense of the word. Kevin Jonas also happens to be a very talented individual all-around. He and his brothers owe a whole lot of their fame to the Disney Channel and shows such as Camp Rock. All in all, from Camp Rock to the E! reality TV show Married to Jonas, he has remained quite true to himself. Now that the group has been disbanded and the brothers have gone out on their own, it is natural to wonder how they are faring. In that vein, here is all there is to know about the oldest Jonas brother.
Kevin Jonas' Age, Who Is He?
He was born in Teaneck, New Jersey, on November 5, 1987, and grew up in Wyckoff located the same area. He was born into the family of Denise Marie Jonas and Paul Kevin Jonas Sr. While his mum is a former sign language teacher and singer, his dad is a songwriter and musician. He also happens to be a former ordained minister at an Assemblies of God Church.
It is no secret that Kevin is not an only child, he has three younger brothers. First, there is Joe who was born in 1989, Nick was born in 1992 and Frankie is a Millenium baby. His racial cocktail is quite an interesting one. The Jonas brother has German, Scottish, English, Irish/Sicilian, French-Canadian, as well as Cherokee Native American ancestry.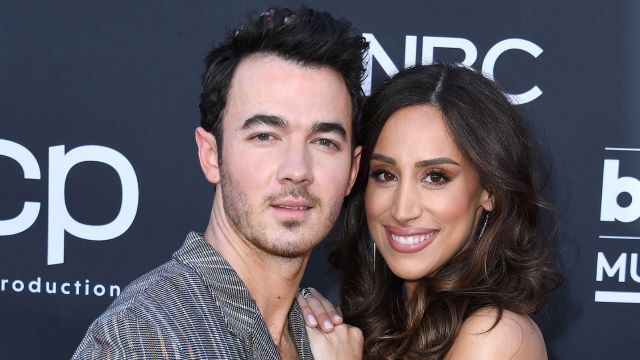 His career kicked off alongside that of his brothers. Basically, in 2005, Steve Greenberg, the president of Columbia Records, heard a recording made by Nick Jonas. That led to him hearing a track with the brothers on it and he decided to sign the three of them as a unit. Thus, the Jonas Brothers were born. By 2007, they were at the height of their popularity thanks to the Disney Channel. Shows such as Hannah Montana and Camp Rock catapulted them to new heights of fame. The three, including their youngest brother Frankie, even starred in their own Disney original, Jonas. It was not until the 2000's that the group split and the brothers went on to do their own things.
How Much Is He Worth Now?
Apart from his time as one-third of the Jonas Brothers, Kevin Jonas has been doing quite well for himself. Based on all his dealings, it is evident that he has quite a bulky net worth. In August 2012, alongside his wife, Danielle, he appeared in his own E! reality TV show. It was called Married to Jonas and it followed the life of the newlyweds as well as the group's efforts to put together their fifth studio album. He also went on to appear in season 7 of Celebrity Apprentice back in 2014. It was shortlived since he was eliminated by the second episode. That same year, he also made an appearance in an episode of the Real Housewives of New Jersey.
In 2013, the trio was officially on a break and Kevin seized the opportunity. He used that opening to co-found a construction company named JonasWerner. In addition to that, he became a co-CEO of The Blu Market. This happens to be an organization which handles communications for social-media influencers. As a husband and father of two daughters, there is no doubt that Kevin needs to seriously provide for his family.
Thanks to all his business ventures and all-around success, he comfortably has a net worth of about $25 million. Back in 2018, Kevin Jonas listed his New Jersey Mansion for about $2.5 million. In no time, the home was swooped up and it went for a whopping $2.25 million.
See Also: Who is Keith Richards, Is He Still Alive? How Old is He, How Much Is He Worth?
Kevin Jonas' Height
Kevin Jonas is of average height, he stands at 5 feet 9 inches which happens to be 175 cm. This is perfect considering that the star's wife Danielle stands at 5 feet 5 inches. That way, any time she puts on heels, the two are just about the same height altogether.
In all, his height is very fitting for his weight, with the star weighing 66 Kg. That directly converts to 145.5 pounds. His height and weight work hand-in-hand to complement his all-around athletic build.