An incredibly talented woman who is blessed with strikingly attractive facial features and body build, Khosi Ngema has gained massive popularity for her acting skills. Ngema, a South African actress who is also a singer and model has risen to command respect in the movie industry even though she is still just a newbie who is still consolidating her place as a movie star. Khosi Ngema attracted a lot of attention and was thrust into the spotlight when she landed her hit role in the popular Netflix series, Blood and Water. Her acting skills have endeared her to many fans who now follow her massively on social media.
Profile Summary Of Khosi Ngema
Full name: Khosi Ngema
Date of birth: 2 November 2000
Age: 20 years old
Place of birth: Gauteng, South Africa
Nationality: South African
Occupation: Actress
Best known for: Blood and Water
Khosi Ngema's Trailblazing Work On 'Blood And Water'
Today, Khosi Ngema is best known for her work on Blood and Water, a South African Netflix original streaming television series that got a lot of hype in South Africa following its premiere. The TV series was released on May 20, 2020, to an enthusiastic audience that had been eagerly waiting for its premiere. The TV series aired for 6 episodes and featured popular faces in the South African entertainment industry.
Blood and Water tell the story of a Cape Town teen called Puleng Khumalo (played by actress, Amamkele Qamata) who has set out to find out whether or not a private-school swimming star, Fikile Bhele is her sister who was abducted at birth. Khosi Ngema played the part of Fikile Bhele in the series and displayed amazing acting talent, bringing her character to life in a really scintillating fashion.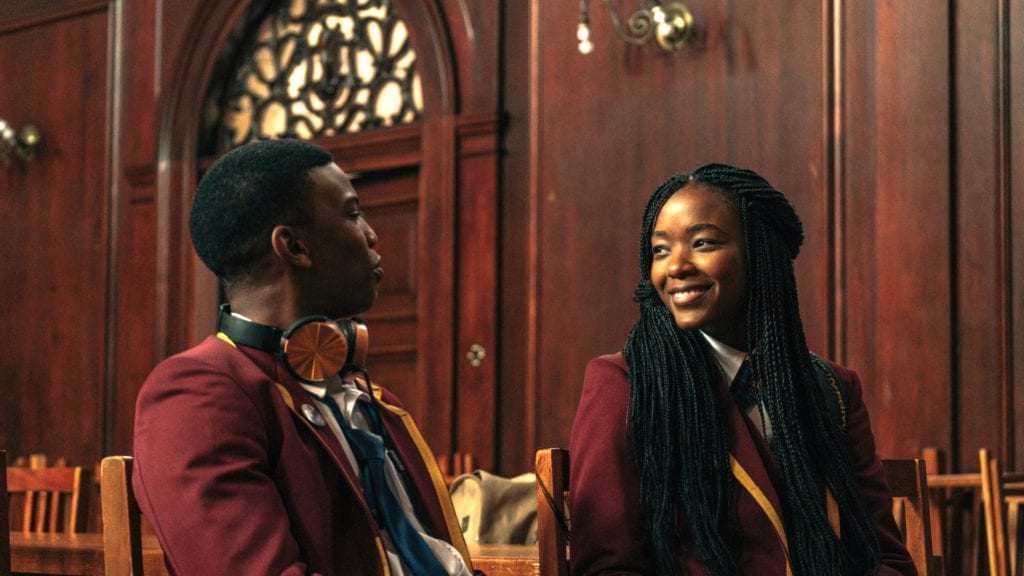 Ngema's portrayal of Fikile Bhele in Blood and Water got her name on many lips around South Africa especially because of stunning role interpretation which some have described as 'assertive'. Her beauty and poise also helped to endear her to the hearts of many fans of the teen TV series. The interesting thing about Khosi Ngema's work in Blood and Water is that the TV series is actually her debut performance as an actress but she managed to handle things so well onscreen. This has led to many fans referring to her as the biggest breakout star of the year.
How Khosi Ngema Got Her Role On 'Blood and Water'
Fans have often wondered how Khosi Ngema managed to land the ground-breaking role of Fikile Bhele in Blood and Water. However, the actress has cleared the air. In a 2020 interview with MSN, where she talked about herself and her budding career. During the interview, Khosi Ngema revealed that she got to know about details of the audition for the series when her agency sent her the casting details. At first, she was sent to audition for the role of Puleng and she did just that before she went back home hoping for a call back from the producers. However, when they eventually called her back, the Director of the series, Nosipho Dumisa-Ngoasheng explained to her that she wanted Ngema to audition for the role of Fikile because there was something that she liked about it.
Khosi Ngema went on to audition for the role of Fikile but felt like she didn't do well enough for a callback. She went home feeling like she had messed up the entire audition and was not confident enough, But, to her surprise and huge delight, she was finally called up and told that she had bagged the role. Khosi revealed that when she learned she had gotten the role, she was so ecstatic that she ran around the house screaming in joy.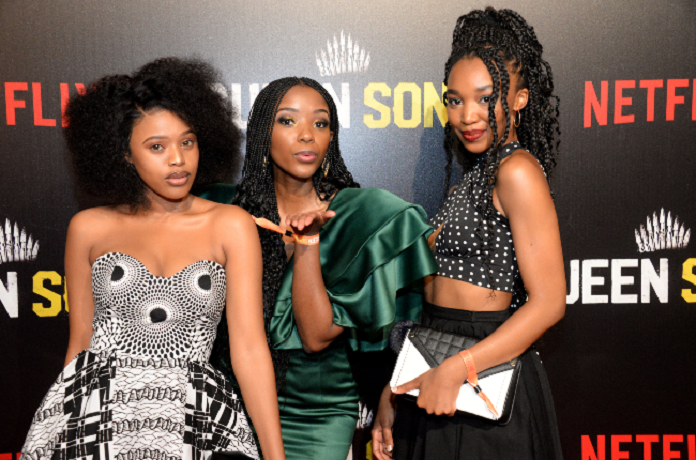 She Left Home For 12 Weeks
When she landed her role on Blood and Water, Khosi Ngema was called up to the location for the shoot. The location was at Cape Town so she had to leave her home in Johannesburg and was on location for 12 long weeks filming the show. She explained that being on location for that long helped her learn quite a lot about herself and also made her become a family with the cast.
Even though she was a newbie, Khosi was privileged to work alongside people who were already very popular faces in South Africa including Xoli Tshabalala, Gail Mabalane, Sello Maake KaNcube, and Thabang Molaba. This helped to boost her confidence.
Will She Feature In Season 2 Of Blood and Water?
Khosi Ngema's role on Blood and Water did not end with season one. It has been confirmed that Ngema will, indeed, return for season two alongside other stars who appeared in the first season of the TV series.
The filming for the second season of Blood and Water began on the 1st of November 2020 and ended on the 3rd of March 2021 in Cape Town, South Africa. Fans can't wait to see what happens next in the hit series.
Khosi Ngema Was Born Into A Family Of Creatives
Interestingly, Khosi Ngema was born into a family of creative people and this has helped give her an edge in her acting career. She was born on 2 November 2000 in Gauteng, South Africa to a father who is also an actor.
Ngema's father is Mangaliso Ngema, a veteran South African actor who is renowned for the roles he played in popular series like Vehicle 19, Mary and Martha, and Lithapo. Khosi Ngema has often talked about her father's support for her. As a veteran actor, he knows the ins and outs of the industry and tried to guide his daughter on the path to take. It is also reported that Ngema's grandmother is none other than Patience Africa, a popular actress, singer, and songwriter who was adored for her influential acting prowess in South Africa. Sadly, she died in 2007.
Growing up and watching her family members do great things on stage and onscreen must have influenced Khosi Ngema's decision to become an actress. Khosi's mother is called Busisiwe Ngema. Details about what the woman does remain unclear at the moment, but it is, however, known that she is very supportive of her daughter's career.
Khosi Ngema Has 4 Siblings
Khosi Ngema is not an only child. She is the second of five kids born to her parents. Her siblings have been identified as Swazi Ngema, Unathi Ngema, Busani Ngema, and Mpange Ngema.
Even though they have a popular sister, Ngema's siblings are not famous in the South African entertainment circle. In fact, not much is known about what they have been able to do with their lives at the moment.
Ngema Is More Than An Actress
Growing up, Ngema discovered her passion for acting very early and has now begun to actualize her dreams of appearing on the big screen. But the actress is not only interested in acting in movies and TV series; she is also keen on singing and song-writing and is working on a musical project. Ngema is also a model.