Having wrestled with WWE and PWF Northeast Tag Team, Kid Mikaze awakened the media after it was revealed that he was married to Sasha Banks; the renowned WWE female wrestler. There is no denying that Mikaze also attained a level of fame during his days as a wrestler, but all of that was taken a notch higher when his association with his more famous spouse came to light. Since his wrestling days, he's had to change lines and now works as a costume designer signed with WWE.
Sasha and Kid have managed to keep most of their affairs under the carpet, however, like always, we have successfully dug up certain facts about the former wrestler that we are sure would interest you.
Sarath Ton's Early Life and How He Became Known as Kid Mikaze
Originally born as Sarath Ton, he was born on the 9th day in the month of June 1983 in Springfield, Massachusetts, the United States of America. In as much as there is a paucity of information regarding his early years, background, and family history, Sarath Ton has oftentimes mentioned that he took interest in wrestling from way back while he was still a growing child. He pursued his dreams when he was old enough so that by the time he turned 20, had already begun his professional wrestling career and became popularly known by his stage name as Kid Mikaze.
Facts And All You Need To Know About Sasha Banks' Husband
He was Once a Renowned Wrestler
Kid Mikaze was remarkable in his days as a wrestler; he competed in lots of tournaments and bagged countless wins. His days as a wrestler started with his training with a local trainer named Kevin Landry who taught him the basics of wrestling. Kid Mikaze learned fast, mastering his skills and started competing in local tournaments. Soon, news of his good skills traveled abroad and subsequently landed him the opportunity to wrestle professionally for the first time when he was just 20. He appeared at the Premier Wrestling Federation Northeast in November 2002 as a professional newbie fighting against KL Murphy.
With the skills he had gathered, Kid Mikaze subsequently appeared at the PWF Vindication tag team, fought against Mike Palva and won his first PWF Northeast Tag Team Championship title on November 16, 2002. He kept on with PWF Northeast Tag Team for ten years during which he bagged a lot of accolades before signing up with WWE and changing his stage name to Rutherford Hayes.
WWE saw the best of Kid Mikaze because his unique wrestling style of aerial fighting and martial arts often times made him stand. He was also known for his distinct way of ending a fight with a style known as Perfect Weapon. While he has wrestled with a lot of his opponents, Kid Mikaze had a way of making his fans smile at the end of his games whether he won or not. Sadly, he went into early retirement after incurring an injury during one of his fights in 2015.
He is a Designer
After retirement from active fighting, Kid Mikaze decided to feed a hobby he developed as a child, he decided to be a designer. He has gone ahead to build his dreams and has designed a lot of WWE costumes. He also designs dresses specifically for female wrestlers like his wife, Sasha Banks, Paige and a host of others.
Kid Mikaze is a Gamer
Sarath Ton has all the fun of time. In his sphere time, he has taken to games and often appears on YouTube with his gaming skills. He made several appearances in several episodes of Xavier Woods online gaming Channel on YouTube.
Sarath Ton's Net Worth
This part of Ton's life is yet to be revealed. Even while he wrestled, Kid Mikaze concealed every detail pertaining to his money life. Meanwhile, his wife, Sasha Banks is said to receive  $150,000 annually as a wrestler with WWE.
What to Know About His Wife Sasha Banks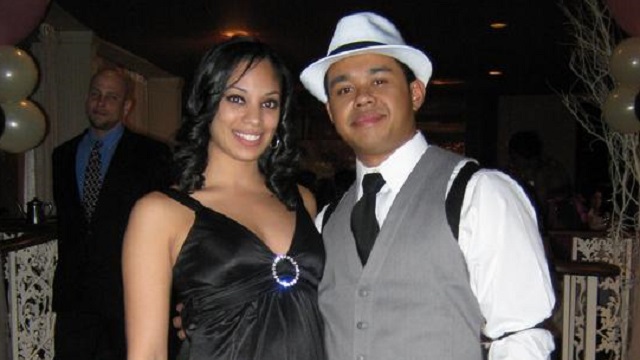 It is no news that Kid Mikaze is married to Sasha Banks. The two share a beautiful love story that they have successfully kept off the records. In an interview, Kid once revealed that he kept his personal life with Sasha off records because their fans were crazy and he doesn't know what they could be up to.
Sources say that the two have been together for a very long time before they eventually let the cat out of the bag. They got married in a very low key wedding in 2016 and been very careful about keeping details of their family life as quiet as they can manage.
They Are Yet To Have Kids As A Couple
It has been a few years since the couple tied the knot but they are yet to have kids of their own. They have not even spoken on if they intend to adopt or if they are still trying. The guess out there is that they are currently trying to build their lives and careers and are not ready for kids just yet.
Body Measurements
Having been a wrestler, there's no doubt that Kid Mikaze is likely to be a very strong and energetic man. He has an athletic body with packs and abs. Kid stands at 5 feet 5 inches balanced on a weight of 68 Kg. Sadly, the tight-lipped designer has concealed the other details of his body measurements.