A horrifying experience regarded as unequaled in FBI history, Colleen Stan's story is both shocking and fascinating. Popularly referred to as the 'Girl in the Box', from 1977 to 1984, Stan was abducted and subjected to physical and mental darkness as well as inhumane treatments in captivity by an unsuspecting young couple. Here are the terrifying details of the then 20-year-old high-spirited hitchhiker whose story continues to shock the world.
The Kidnapping of Colleen Stan
On May 19, 1977, an attractive and adventurous young lady, Colleen Stan chose to hitchhike from her house in Eugene, Oregon to her friend's birthday party in Westwood, Northern California. Unknown to the then 20-year-old Stan, that was the beginning of a very excruciating journey that would last for seven long years. A regular hitchhiker, Stan trusted her instincts to pick safe rides on any of her trips but this particular spring trip was different. After turning down some other rides, when a blue van driven by a man with his wife and baby pulled over for her, Stan deemed the young family safe and entered their ride.
Unfortunately for Stan, this family consisting of a 23-year old Cameron Hooker and his 19-year-old wife, Janice Hooker were anything but safe. Less than an hour into the journey, Cameron drove to a remote area, held a knife to Stan's neck and blindfolded her with a heavy headbox. Her captors eventually drove to a house and led Stan down to a cellar where she would be held a prisoner for a long time.
That was the beginning of Stan's nightmare as she was subjected to various forms of torture, beatings, and rape. Hooker tortured Stan by starving, electrocuting, burning, and even tied her dangling to the ceiling by her wrists. Though the initial arrangement was for Stan to forcefully watch the couple have sex after abusing her, it later deteriorated into Cameron raping her as part of his torture.
She was initially held captive with the heavy headbox and kept in the cellar but when the couple relocated to a mobile home which didn't have a basement for their prisoner, Cameron constructed another coffin-like box for Stan which was kept underneath her captor's waterbed.
Less than a year into her capture, Stan was forced to sign a slavery contract by Hooker which entailed her wearing a slave collar and doing whatever Cameron required of her. As the couple's sex-slave, Stan spent about 23 hours each day locked in the wooden box and only allowed out for beatings, rape, and emotional abuse. Her daily routine also included caring for the Hooker's two daughters who were unaware that she was a slave to their parents nor even living in the house. In fact, no one suspected what was going on as the arrangement looked like Stan was hired as a housekeeper for the Hookers.
Other than her daily torture, Stan harbored a much bigger fear which made her remain in captivity. Cameron had brainwashed her with the claim that he was part of a dreaded and powerful organization known as The Company that was tailing her family's home. Cameron had threatened that The Company would harm Stan's family if she ever attempted to escape.
During the first few years of Stan's capture, she was only allowed out of the box for only about two hours each day but with time, she earned herself more liberties such as accompanying Janice on social outings. In March 1981, after over three years of living with her captors, Cameron took Stan for a brief visit to her parents in Oregon. Stan who introduced Cameron as her fiance was so frightened by his threats to reveal any information regarding her predicament to her parents. Stan's parents who were more than happy to reunite with their daughter mistook her lack of communication as a resultant effect of joining a cult and didn't want to pressure her into talking so she doesn't finally disappear for good. They even took a picture of the pair before Stan returned to the Hooker's home.
See Also: David Parker Ray Biography, Childhood, Family Life and Crimes
How She Regained Her Freedom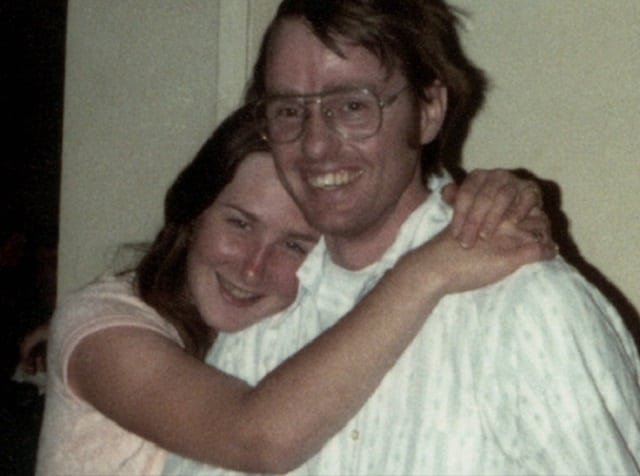 Janice Hooker had agreed to her husband's plan to abduct and hold Colleen Stan as his sex-slave because it would save her from Cameron's torturous and routine beatings. But after many years of keeping Stan as his sex-slave, Cameron revealed to his wife that he intended to make her his second wife. Janice wasn't quite pleased with this information and decided it was time for a change.
In August 1984 and after seven years of being held captive, not only did Janice finally dispel Stan from the false notion that Cameron was part of The Company, she also helped 'the girl in the box' escape by taking her to a bus station where Stan called her father for money for a ticket home. With the intent to rehabilitate her husband through counseling and prayer, Janice also made Stan promise not to say a word about her seven-year ordeal to anyone upon release. Surprisingly, Stan who was too terrified by the experience never told anyone after her escape from captivity.
However, when Janice realized that she could not save her husband from his demented ways, she reported him first to her pastor and then the authorities. On November 18, 1984, Cameron Hooker was arrested and his wife testified against him in court in exchange for full immunity. A few days later, Cameron Hooker was found guilty of kidnapping, sodomy, and rape, and was sentenced to 104 years.
Colleen's Life Afterwards
After seven years of enduring perpetual sexual assault, violence, and confinement, Colleen Stan suffered chronic back and shoulder pain. On her return, Stan underwent years of extensive therapy and tried to live a normal life. She eventually earned a degree in accounting, got married, had a daughter, and became an activist committed to helping victims of abuse.
Now a grandmother, Colleen Stan who currently lives under a new name, recently revealed that she was able to cope with her terrifying seven-year ordeal by removing herself from the real situation and going somewhere else in her mind. In 2009, she published a book, The Simple Gifts of Life, where she gave a detailed account of her ordeal and life lessons.