Mswati III  is the current King of the Kingdom of Swaziland, a land located between South Africa and Mozambique, and as well, the head of the Swazi Royal Family. Swaziland is the second smallest but beautiful country in Africa, that is rich in culture and amazing sights, with a population of over one million people. King Mswati III of Swaziland is one of the last absolute monarchs in the world and particularly the last in Sub-Saharan Africa. He assumed the throne since 1986 and has remained a globally controversial figure. A lot of us are not familiar with him. Here are 10 very significant facts you must know about the peremptory king: 
King Mswati III Biography 
King Mswati III was born on April 19, 1968, in Manzini, Swaziland, and was given the birth name of Makhosetive, meaning "Kings of Nations." This was because Swaziland gained her independence from Britain a few months after his birth, which was on September 9, 1968.
The King was born in an extremely large family. He is one of the youngest sons of his father and has about 124 "co-mothers"(wives of his father) and three hundred siblings! He is, however, the only child of his mother, Queen Ntombi Tfwala.
See Also: Everything You Must Know About The Longest-Reigning British Monarch
Education and Leadership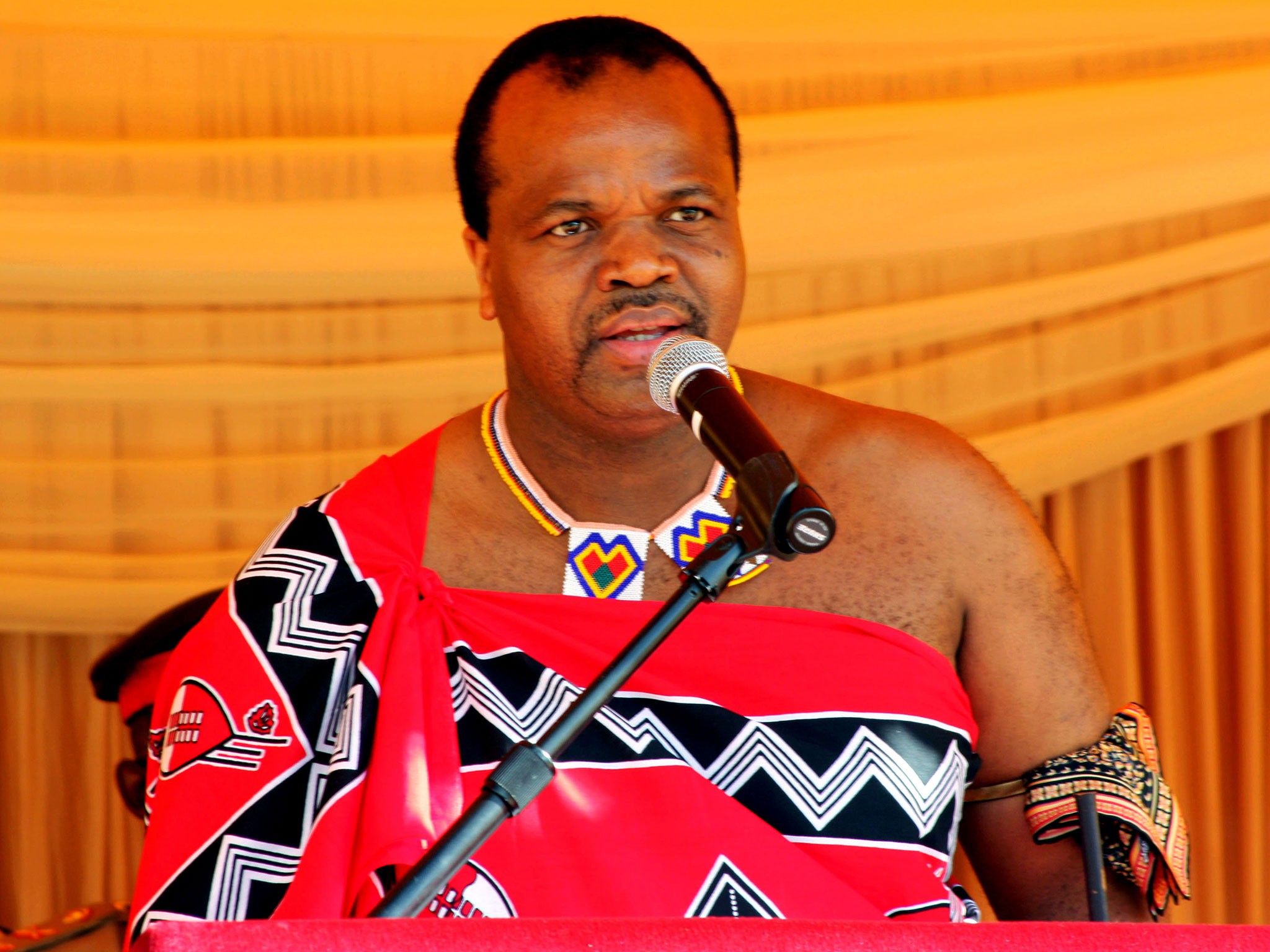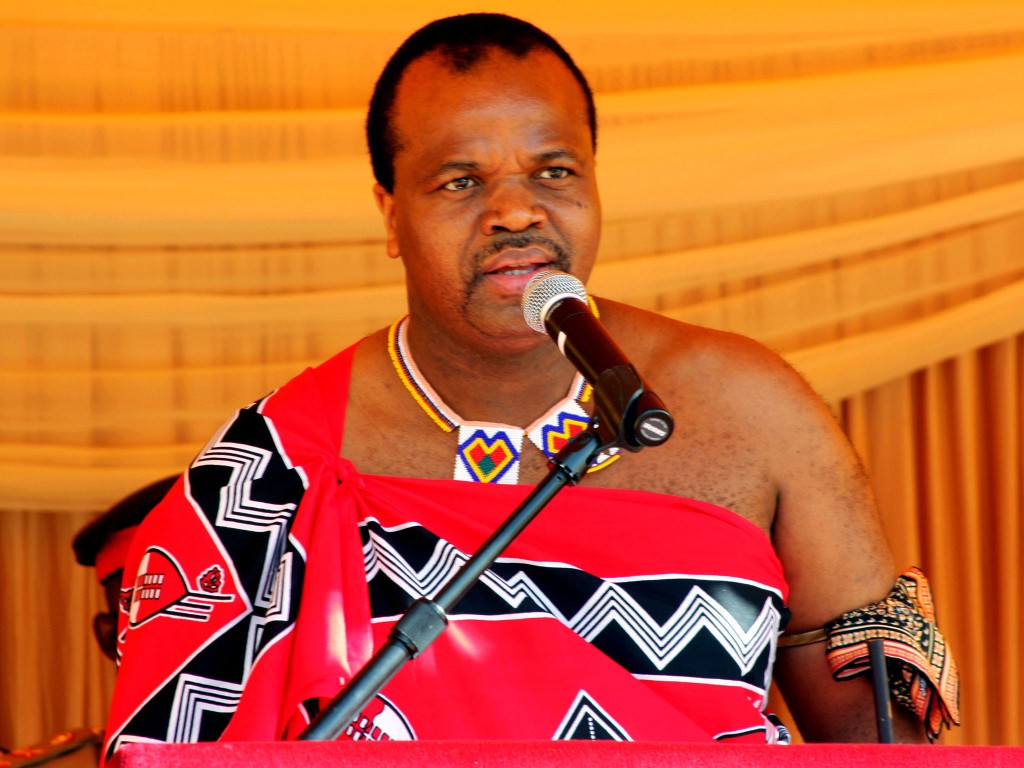 Mswati developed a great interest in the royal guard that at the tender age of four, he persuaded his father's aide to allow him to join the Royal Swaziland Police and Royal Palace Guard, and a year later the Umbutfo Defence Force (USDF), where he took his military training very seriously.
When his father, King Sobhuza II died in 1982, the 14 years old prince Makhosetive was chosen to be the next king. However, he did not ascend the throne immediately but continued his education for four more years. After his education, Makhosetive was crowned Mswati III – King of Swaziland on 25th April 1986 at the age of 18, making him the youngest ruling monarch in the world until the ascension of King Jigme Khesar Namgyel Wangchuck of Bhutan on 14 December 2006; he was also the youngest head of state until Joseph Kabila took office on 26 January 2001 as President of the Democratic Republic of the Congo. Together with his mother, titled Indlovukazi – Great She Elephant, the youngest African monarch rules the country.
Authorities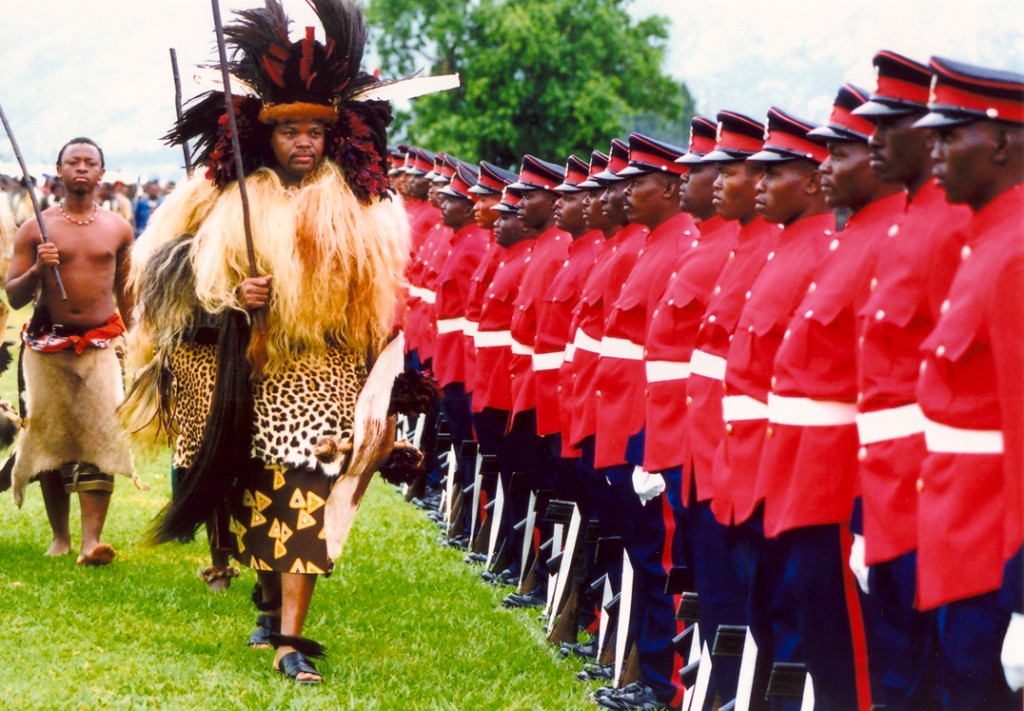 King Mswati III exercises absolute power. Even though the constitution removed his freedom to rule by decree, he retained ultimate authority over parliament. And while it granted freedom of assembly and association, the legal status of political parties remained uncertain. Most times the King resorts to traditional practices or laws in order to give credence to most of his selfish acts and to let powers rest with him without reservations.
See Also: Top 8 Richest African Presidents And Monarchs
His Net Worth and Cars
More evidence of his extravagant lifestyle is when his parliament voted by 25 to 16 in other to prohibit his plan to purchase a $50 million luxury plane In 2002. On this occasion, Mswati III said the final decision would lie with parliament.
Also, in 2004 he sought to spend about $15-million to build a palace for each of his wives, and a year later bought a BMW for each of them. In May 2014, King Mswati III increased his household budget to $61 million, despite the fact that over 60% of the 1.2 million population lives on less than $1 per day. This time, the king's budget was not subject to parliament approval, as it would be seen as challenging the absolute monarch, hence Mswati III was able to make the 10% increase for additional construction on his palaces, his mother's upkeep, his own salary, and more. Forbes placed him on its 2009 list of the World's 15 Richest Royals (he was the last on the list).
Major Criticisms
Mswati's reign has been criticized for its several alleged human rights violations. His regime has been accused of using torture and excessive force to control the masses as well as blatant discrimination against various dissenting groups. His regime has been accused of extrajudicial killings by his forces, along with arbitrary arrests, detentions, and unwarranted searches and seizures of homes and property. In addition, in 2000 he allegedly called for a parliamentary meeting to debate if HIV-positive people should be "sterilized and branded".
He has been accused of kidnapping women he desires to marry, although no case can be brought against him. Zena Mahlangu, an 18-year-old high school student, disappeared from her school in October 2002. Her mother, Lindiwe Dlamini, learned that her daughter had been taken by two men, Qethuka Sgombeni Dlamini and Tulujani Sikhondze, and she reported the matter to the police. Sometime later, she was told that her daughter was at Ludzidzini Royal Village and was being prepared to be the next wife of the king. She demanded that her daughter be returned to her custody, and threatened to sue. His attendance at the May 2012 Sovereign Monarchs lunch, to celebrate the Diamond Jubilee of Queen Elizabeth II, caused some controversy, given criticisms of his regime's human rights record.
The King was the first to break the Chastity Law he made. In an attempt to mitigate the HIV and AIDS pandemic in 2001, the king used his traditional powers to invoke a time-honoured chastity rite (umcwasho) under the patronage of a princess, which encouraged all Swazi maidens to abstain from sexual relations for five years – it was last done under Sobhuza II in 1971. This rite banned sexual relations for Swazis under 18 years of age from 9 September 2001 and 19 August 2005, but just two months after imposing the ban, he violated this decree when a liphovela (royal fiancée) was chosen to become his 13th wife. As per custom, he was fined a cow by members of her regiment, which he duly paid.
See Also: 5 Most Powerful African Kings From History
His Wives and Children
Mswati III currently has 27 children from his first 14 wives and wives-to-be. According to tradition, he can marry his fiancées only after they have fallen pregnant, proving they can bear heirs. Until then, they are termed liphovela, or "brides". He goes to a wild and ignoble extent of kidnapping ladies just to turn them to his wives. He is allowed to choose a new wife every year in a festival known as the reed dance where thousands of "so-called" virgins dance almost naked before the King. It is not so surprising as he is following the footsteps of his late father.
It was also reported in 2011 that he sent his 12th wife parking after she allegedly had an affair with the country's justice minister.
See Also: 5 Richest Kings In Africa
What Is His Religion?
Though this may sound controversial to some people considering the traditional lifestyle of King Mswati III, the fact is, he is a proclaimed Christian.
Facts about King Mswati III
1. He is a King from Birth.
2. He Became the First Young Cadet to Join the Swaziland Defence Force.
3. He is the Youngest Monarch to Ascend the Throne.
4. He is a Prolific Polygamous Man.
5. He had a "Community" in the Name of Family.
6. He was the First to Break the Chastity Law He Made.
7. He Exercises Absolute Power.
8. Despite the majority of women who wish to become his bride, and his authority to have anyone he desires, the King got rejected by one woman, Tintswalo Ngobeni, who fled to England and became a vocal speaker against the Mswati III's regime.
9. Mswati attended the Royal Wedding of Britain's Prince William and Kate Middleton.
10. On his 44th birthday, he was given a twin-engine McDonnell Douglas DC-9 Private Jet as a gift.
11. He is a proclaimed Christian.