When an organization performs as many functions and is as vital as KNEC, citizens must have multiple ways, including phone numbers and mail addresses to contact it. The Kenya National Examinations Council (KNEC) was formed in 1980 to perform some specialized and essential functions in Kenya's education and examinations. The council took over from the now disbanded Ministry of Education and East-African Examinations Council.
The central role of KNEC is to ensure that examinations take place across Kenya in a credible and reputable manner. It also monitors the grading of exam scripts to prevent unjust results for candidates. Along with these functions, it also creates policies and measures to keep Kenya on track towards achieving set educational goals. One of such policies is making sure schools adhere strictly to set Kenyan curriculums.
With all these functions come a lot of responsibility and the need to attend to numerous complaints, queries, and inquiries daily. Knowing the numerous ways to reach KNEC comes in handy, and you can learn all about them here.
How To Contact KNEC
With multiple vital roles to perform, it is clear that there is a critical need to diversify contact channels. Also, KNEC has various departments, and your inquiry or complaints might be with a particular department. The ability to directly contact a specific department is something that KNEC recognizes and has provided a medium for. Below are the numerous channels you can reach KNEC:
Via KNEC Mobile Numbers
One of the fastest ways to contact KNEC is by calling the numerous official mobile numbers they have provided for different reasons. Each mobile number is tied to a specific purpose or department. It is therefore essential to know which to call depending on your complaint or challenge.
These mobile numbers are not toll-free and will attract standard call charges depending on your network and tariff plan. The mobile numbers and their respective uses are:
To call KNEC head office – To get in touch with the head office, you have two mobile number options in the form of 0720741001 and 0732333860. If one is unreachable, you have the other option of trying the second.
Foreign Section – if your issue needs the input of the foreign section of KNEC, you can reach them directly by dialling 0202143412. It reduces waiting time and ensures a swift resolution of your issue.
KCSE Section – the KCSE section is specific to everything related to the Kenya Certificate for Secondary Education. It means every single inquiry or complaint about this exam should be directed to this section and you can reach them on 0771813972.
KCPE Section – similar to the KCSE section, this section is for all things Kenya Certificate for Primary Education. Whatever the issue might be, as long as it falls under the KCPE exams, you can direct your challenge to them by calling this number 0772069891.
PTE Section – the Primary Teacher Education section is dedicated to students or parties interested in taking the two-year course that qualifies them to be teachers at the primary school level. If your inquiry or complaint falls under this umbrella, then the number to dial is 0772069882.
Technical Section – the technical section of KNEC handles technical issues and challenges. This section has two mobile numbers you can reach them – 0771813866, 0771814259.
Business Section – Like the technical section, the business section is reachable on two mobile numbers – 0771814060, 0771814105. This section handles all business matters for KNEC.
Archives – If you need to go back in time to retrieve an old document or result, then the archives section of KNEC is your best bet. The department also has two mobile numbers – 0732333566, 0720741004.
By Physically Visiting KNEC Office Addresses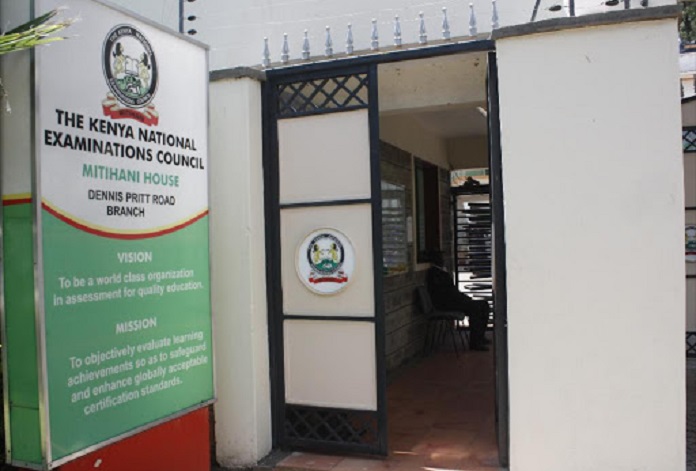 Another way to contact KNEC to get your challenges resolved is to visit their offices physically. It is also one of the most effective ways to resolve your issues as being there physically enhances communication. Different obstacles can hamper non-physical communication. The exam body has four offices spread across Kenya – one head office and three regional offices. The KNEC offices, their addresses, and their contact numbers are below:
Head Office – This is the headquarters of the Kenya National Examinations Council, and it regulates the other offices. The head office is at National Housing Corporation (NHC) House, Aga Khan Walk. Before coming here, you must make sure you have tabled the issue at other channels with no solution in sight. If you wish to call the head office before visiting and do not want to use the mobile numbers, there are telephone lines. They are – +254 020 331742/3317413/3317419/3317427/3341027/3341050/3341071/3341098/3341113/2213381.
South C Offices – This is one of the regional offices of KNEC. It is at the New Mitihani House.
Industrial Area Offices – This building is at the Ministry of Public Works, Supplies Branch, Likoni Road. You can also reach them via phone on either their telephone line +254 020 6650820 or their mobile numbers 0720741003, 0732333530.
Mithani House – You can find this building at Dennis Pritt Road, Kilimani. Their telephone lines are +254 020 2713874/2713894/2713845/2711536.
By Fax
Another way to contact KNEC for specific issues is sending a message to their fax machine using the fax number +254 020 2226032. It is a less reliable way of contacting KNEC because there is no guarantee you will get a swift reply or resolution to your challenges.
Sending a Mail to KNEC's Physical Office Address
You can send a physical mail to the following postal address:
The Council Secretary/Chief Executive Officer
Kenya National Examinations Council
P. O. Box 73598 00200
Nairobi
Kenya
Alternatively, you can direct your complaints or inquiries to the KNEC's email address: [email protected].
How Fast Does KNEC Respond to Complaints Sent By Mail?
The issue with either sending a physical mail or email is that you are not guaranteed a swift reply. You are not even guaranteed a reply at all. It is one of the least used means of contacting KNEC, and it is not advisable if the issue is an urgent one.
What Types of Queries Can KNEC Contact Center Help You With?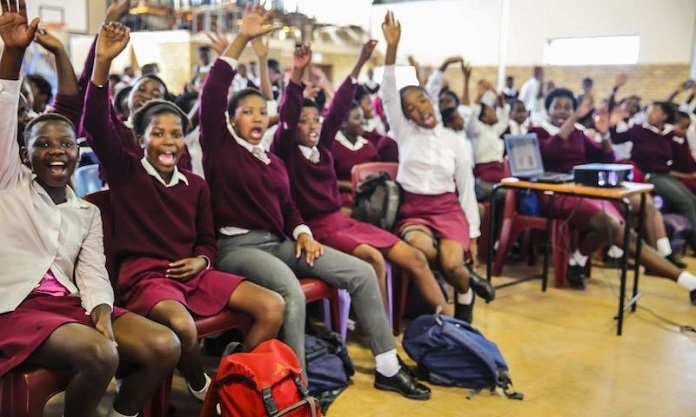 Before deciding what channel or medium is the best way to contact KNEC, you should know the kind of queries they can help with and which department is responsible. It is also advisable to know if resolving the challenge will cost money or not. It will help you be better prepared when you eventually get to talk to someone from KNEC.
The list of queries KNEC handles include:
Lastly, you should note that KNEC does not attend to queries before the release of results. However, they allow queries to be raised and submitted within a window of thirty days after the release of results and certificates. Queries about results and certificates should be made through the head of schools and sub-county directors of education. Failure to submit the appeal documents thirty days after the release of results and certificates will attract a penalty.
It is also important to note that an appeal to amend the name, gender, or year of birth of candidates will attract a late penalty of Ksh 3000 per candidate if the appeal is submitted later than thirty days after the release of results and certificates. The request must be made in writing by the institution's head, explaining the error's origin, however, KNEC reserves the right to accept or reject an appeal for amendment according to their discretion.