The NBA is predictably dominated by American players but it also has a rich legacy of European stars. Imports like Dirk Nowitzki, Pau Gasol, Tony Parker, and Drazen Petrovic, have left indelible footprints in the league and another person that is hoping to emulate their footsteps is Kristaps Porziņģis.
Originally from the Baltic nation of Latvia, Kristaps is a power forward/center who first made waves in Europe. He joined the NBA in 2015 and had a marvelous rookie season.
Kristaps' family has a long affinity with the sport and has provided their son with all the love and support he needed as he grew in the sport despite his health challenges. He has now made it as a star and they remain solidly behind him as he works on writing his name in the history books.
Exploring Kristaps' Brilliant NBA Rookie Season
After about three years of playing in Spain, Kristaps Porziņģis declared his intentions to enroll in the 2015 NBA draft and subsequently traveled to America to participate in workouts and other draft-day events. He sufficiently impressed scouts and was selected by the New York Knicks as the fourth overall pick. He thus made history as the highest Baltic player ever selected in NBA history and happily looked forward to joining his new team.
The Latvian national however had a rude shock lying in wait for him as Knicks fans booed him during the draft. They were unhappy with his selection, as they believed he would end up another European bust. This affected the player negatively but he refused to let it weigh him down.
He rather focused on silencing his critics with his performance and achieved this during his impressive rookie season. For that year, the small forward averaged 14.3 points, 7.3 rebounds, and 1.3 assists as he helped revive the fortunes of the moribund team. His contributions fetched him the NBA All-Rookie first-team honor. He also finished second in the NBA rookie of the year award and made history as the first 20-year-old to post 24 points, 14 rebounds, and seven blocks in a single game since Shaquille O'Neal in 1992/93.
He Shares an NBA Record With Shaquille O'Neal
Following that impressive debut season, Kristaps Porziņģis spent two more years with the Knicks before moving over to the Dallas Mavericks in 2019. He remains there till date and is committed to making an impact for his new team. The small forward has already started showing signs of what is to come; in the 2019 season, he averaged 34 points, 12 rebounds, and 5 blocks in a game against the New Orleans Pelicans. In doing so, he became the first player since Shaquille in 2000 to record 30-points and 5-blocks in back-to-back games.
Kristaps Porzingis has recorded 30+ PTS and 5+ BLK in back-to-back games played. The last player with 30PTS/5BLK in back-to-back games was Shaquille O'Neal in 2000 (@EliasSports). pic.twitter.com/n8J4IZFq0W

— NBA.com/Stats (@nbastats) March 5, 2020
Away from the NBA, Kristaps is also making his impact felt in his motherland. The player has featured in several international competitions for the Latvian national team including the 2017 EuroBasket where he led them to the quarterfinals stage. He was also part of the Latvian Under-18 team that made it to the 2013 FIBA-Europe Under-18 Championships.
Kristaps Porzingis Has a Strong Familial Support System
Kristaps Porziņģis is one NBA star who does not shy away from talking about his family and this does not come as a surprise given the part they played in his success story. As earlier stated, the NBA star hailed from a basketball-inclined family. They include:
Talis Porzingis (Father)
His father Talis played basketball semi-professionally in his youth before he became a bus driver to fend adequately for his family. Even though he cut short his basketball dreams, Talis helped his son by serving as one of his earliest coaches. He retains that role to date and often critiques his son's performance after each NBA game.
Ingrida Porzingis (Mother)
Kristaps' mother played for various Latvian national youth teams before serving in different capacities as a coach to basketball teams. She, therefore, understood what it takes to be a pro and guided her son through them. She enrolled him in local basketball teams and even moved out to Spain to cater to him when he played for Sevilla.
Martins Porzingis (Brother)
Kristaps has two basketball-playing older brothers named Martins and Janis. Martins played basketball professionally for a few years before he retired. He helped his younger brother through his training and practices. He also assisted him to develop the mental aspects of his game.
Janis Porzingis (Brother and Agent)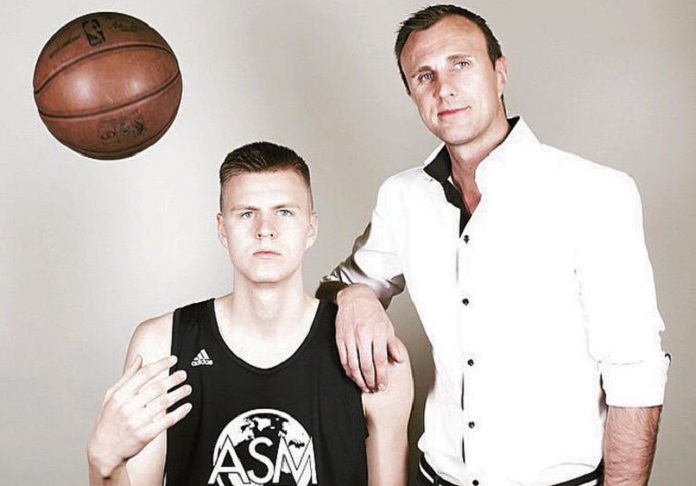 Another person who helped make Kristaps what he is today is his immediate elder brother, Janis. Janis is a talented player who had 14 years of a remarkable basketball career, playing in several European countries. Given his extensive experience, Janis was one of the first to spot Kristaps' extraordinary talent. He also knew his brother would need to be fluent in English to have a chance at the NBA, so he enrolled him for English classes. All these efforts have paid off and Janis now serves as one of his brother's agents.
A Look at The Women He's Dated
Given the fact that he is in his mid-20s and focused on building his career, Kristaps Porziņģis doesn't seem to have much time for long, committed romantic relationships. He is satisfied with the occasional flings and short-lived affairs and has so far been linked to several ladies. They include:
Abigail Ratchford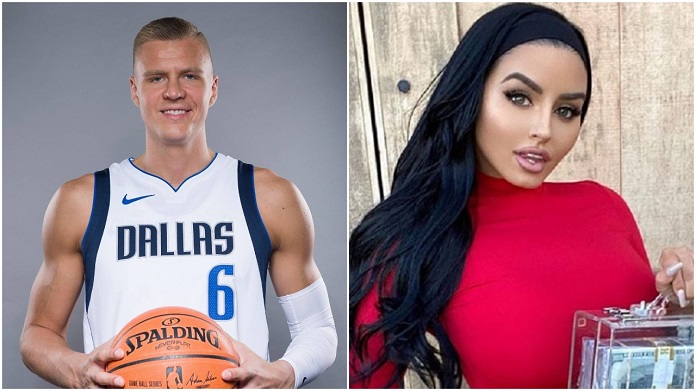 One of the ladies that Kristaps has been linked to is American actress and model, Abigail Ratchford. Abigail is a native of Scranton, Pennsylvania, and was born in the year 1992. She holds a degree from the University of Scranton and has emerged as a popular model on Instagram. She has about 9.1 million followers on and makes about $7,937 per sponsored post. Ratchford has also modeled for magazines such as Esquire and Maxim. She and Kristaps were linked together in February 2017 but nothing came out of it.
Jen Selter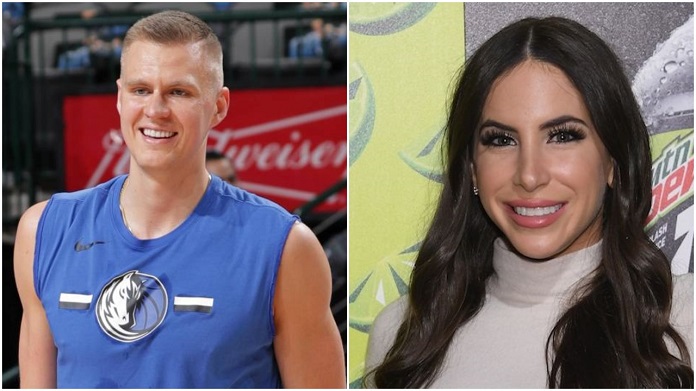 Another Instagram hottie that Kristaps has been linked to is fitness model Jen Selter. Selter is a native of New York and was born in August 1993. She joined Instagram at a young age and soon rose to fame. Selter now has about 12.8 million followers on Instagram. In December 2017, she and Kristaps exchanged a series of messages on Instagram. She also attended one of his games but the attraction fizzled out.
Bambi
Kristaps Porzingis was also rumored to have dated social media influencer, Bambi, in 2017. The report came after the duo were spotted partying together in a New York club and TMZ later confirmed that they were dating, though not quite seriously. That report turned out to be the last that was heard of the relationship and since then, Kristaps has not been linked with another lady.