It is commonly believed that women are not funny. This trope is one that women like Kristen Wiig are constantly breaking and making rubbish of, as she is one of the biggest comedic actresses in this day and age. The brilliance of Wiig has gone beyond just acting and she has since diversified her skills to include writing and film production.
Born Kristen Carroll Wiig, the Hollywood star hails from Canandaigua, New York. Her parents, Mr. Jon Wiig and Mrs. Laurie Johnston gave birth to her on August 22, 1973. Kristen's mother is an artist of English and Scottish descent while her father has Norwegian and Irish ancestry. She graduated from Brighton High School and the University of Arizona, where she studied fine art.
Kristen Wiig Initially had no Intention to Become an Actor 
Unlike some performers who began showing interest in performance from a young age, Kristen was never interested in the show business or becoming an actor as a young girl until the time she enrolled at the university. She rather had an interest in other things and even went ahead to involve herself in a three-month outdoor living program while studying at the community college in Rochester.
Although Wiig has all it takes to excel in any field, her fans are happy she finally made it to the entertainment industry which is obviously befitting and suitable for her. As an actress, Kristen has won the hearts of viewers with her outstanding on-set skills and flow.
She has also earned the admiration and praise of her fellow actors and filmmakers. The New York native is hotly sought-after as she has proven to be an asset on several occasions. When Kristen Wiig is not making movies, she is somewhere making the most of her life as an entertainer.
She Abandoned a Job at a Plastic Surgery Clinic for Acting
When Wiig got into the University of Arizona she did this on the basis of studying fine art. The plan she had for herself after graduating from college was to join a plastic surgery clinic, where she would carry out the duty of drawing pictures of what a patient's body will look like after surgery. Kristen, however, changed her mind about picking up a job at the clinic while she attended an acting class one of the days.
As gathered, her teacher encouraged her to pursue a career in acting and forget about investing her time and knowledge in a different field. So, when the time came for her to resume at the plastic surgery clinic, actress Kristen Wiig heeded the instruction of her teacher by relocating to the city of Los Angeles to become a full-time actor. She made the move just a day to her resumption at the clinic.
Wiig Became Widely Known and Celebrated Through a Couple of Roles
Kristen Wiig is unarguably one of the finest talents in Hollywood. She has starred in a good number of projects both in the film and TV industry, most of which were very successful. While the actress is best known for her enviable performance skills, she skyrocketed to stardom through the following projects: Saturday Night Live, Bridesmaids,
The Martian, Ghostbusters, Despicable Me, and How to Train Your Dragon.
The actress's career was one that had a steady incline towards greatness until 2011 when she had her first breakthrough role in the film Bridesmaids, which she co-wrote. Not only did it perform well at the box office, it was also a hit with critics, who praised Wiig's writing and acting talents.
The actress has also lent her talents to voice acting by voicing Lucy Wilde in Despicable Me and its sequels as well as Ruffnut Thorston in How to Train Your Dragon. Other prominent roles that placed her ahead of her contemporaries in the industry include  Downsizing (2017), Welcome to Me (2014), The Diary of a Teenage Girl (2015), Where'd You Go, Bernadette (2019), Girl Most Likely (2012), The Secret Life of Walter Mitty (2013), Mother! (2017), The Skeleton Twins (2014), Ghostbusters (2016), and The Martian (2015).
As a comedian, Kristen Wiig has lent her expertise in the area to projects like Anchorman 2: The Legend Continues, Zoolander 2, and Ghostbusters. However, her acting is not limited to comedy roles, as she had a role in other movie genres including the 2017 psychological horror film, Mother.
Her Acting Career has been Exceptional in all Ramifications
Kristen Wiig went from training to have a career in art to actually becoming an actress and an A list one at that. This she achieved by throwing herself into her work and making the most of any character she was asked to play.  Prior to her breakthrough in 2011, she had appeared in a 2007 Judd Apatow production titled Knocked Up while her debut was in the 2006 film Unaccompanied Minors.
'Wonder Woman 1984' Promo Image Finally Reveals Kristen Wiig's Cheetah: https://t.co/BBOPbJnwdm pic.twitter.com/PS8ryHu0EK

— ScreenGeek (@RealScreenGeek) July 11, 2020
Her acting career is however not limited to movies, she has a number of television show credits to her name. The Simpsons, The Spoils of Babylon, Arrested Development, The Looney Tunes Show, and Big Mouth are some of the television shows she has been a part of. For her outstanding role in the comedy miniseries The Spoils of Babylon (2014), Kristen Wiig was shortlisted for a Primetime Emmy Award for Outstanding Lead Actress in a Miniseries or a Movie.
She has about thirteen other enviable nominations under her name which clearly shows she is good at what she does and how she delivers her roles. The awards she has been nominated for include Critics' Choice Awards, Golden Globes, Kids' Choice Awards, People's Choice Awards, Primetime Emmy Awards, and Screen Actors Guild Awards.
Kristen Wiig's Time at SNL was Nothing Short of Amazing
In 2005, Kristen Wiig joined the Saturday Night Live cast and she remained part of the show for seven years. She was encouraged into sending her audition tape to SNL by her manager at Groundlings, a Los Angeles, California-based comedy troupe.
The actress made her first appearance briefly into season 31 of the show and fully became part of the repertory cast from season 32 onwards in 2006 after surviving an SNL budget cut the previous year.
During her stay on the show, she put on performances week after week that can only be described as amazing. She played over 20 characters and did over 30 impressions. For the work, Wiig did on Saturday Night Life she was nominated for four Emmys in the category of Outstanding Supporting Actress in a Comedy series.
A Look at Her Dating Timeline
Fabrizio Moretti (2011 – 2013)
The Bridesmaids star dated popular musician Fabrizio Moretti from 2011 to July 2013, when they called it quits. The two became an item after Wiig's broken heart healed after her failed marriage. Moretti is a well-known Brazilian-American musician and visual artist. He became popular as the drummer of the Manhattan-based rock band, Strokes. Further information about their relationship is still under the radar.
Scott Speedman (2014)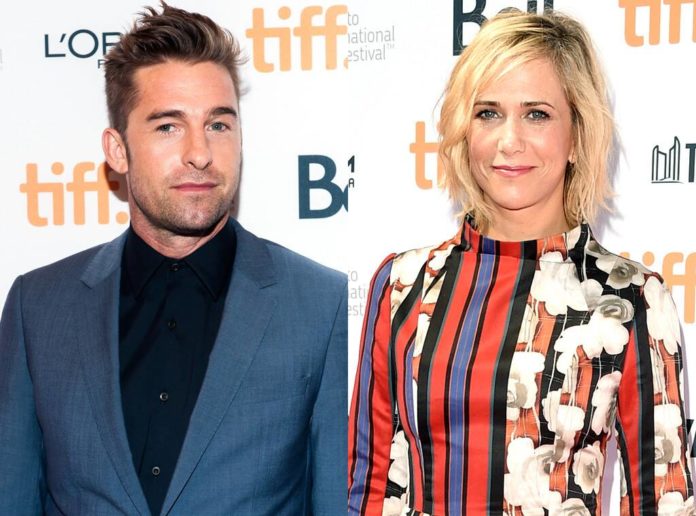 Kristen Wiig was linked to British-Canadian actor Robert Scott Speedman in 2014 after they were seen together at various places on several occasions. Speedman is easily recognized for starring in the television series Felicity, wherein he portrayed Ben Covington. There is no detailed information about how their relationship fared and what exactly led to their separation.
Avi Rothman (2016 – Present)
Kristen Wiig is currently in a relationship with actor Avi Rothman. Their relationship kicked off in 2016 and has never slowed down since then. The pair got engaged in 2019 but they are yet to announce their wedding plans.
Unlike Wiig, Rothman is not a high profile person, however, he is said to have mastered the art of acting at the Groundlings as well. He is Jewish and has appeared in projects like Modern-Day Jesus (2008) and A Mother's Rage (2013).
The Actress Previously went Through a Failed Marriage 
Kristen Wiig doesn't like sharing information about her personal life with the public. However, it is well-known that she was married to fellow actor Hayes Hargrove. The couple tied the knot in 2005 and four years later in 2009, they got divorced without mentioning the reasons they ended their marriage.
In an interview, Wiig revealed that her one attempt at marriage is her last attempt at it as she is unwilling to test the waters again by getting married a second time. However, the feelings Wiig had towards relationships have since changed ever since she met her man.
Regardless of her past feelings of animosity towards marriage, the actress had always expressed a desire to have a family, which entailed children of her own. This was made possible in 2020 when she and Avi welcomed a set of twins through surrogacy.