Lawrence Parker, the man now known most by his moniker KRS-One is a rapper who started his climb to a career in releasing hit records from as early as 16 years old. The passion that KSR-One has for music is clear from reading his story, which while we will tell at length below, there are some interesting tidbits about the rapper that will also become apparent. For one, KRS-One also wrote a lot of graffiti signing off with his adopted name, which has a very interesting meaning. Read on below to find out more.
Everything You Need To Know About KRS-One
Birthplace and Bio
KRS-One is a native of Brooklyn in New York City which is where he was given birth to on August 20, 1965. His mother was a single parent of Jamaican descent and nothing is known of the man who fathered the young boy. KRS-One also did not have much of an education because he left home when he was only 16 years old to begin pursuing his dreams of becoming an MC.
So rather than remain with his mother, at 16 years old Lawrence Parker was living in a homeless shelter in the South Bronx. It was the other residents at the shelter that initially gave him the name Krishna. They had noticed his interest in the Hare Krishna spirituality that was practised by some of the antipoverty workers.
Becoming KRS-One
Lawrence Parker was called Krishna by his fellow shelter residents, but around that same time, he started writing graffiti on walls and would sign off as KRS-One, which had the meaning Knowledge Reigns Supreme Over Nearly Everyone.
Creating Boogie Down Productions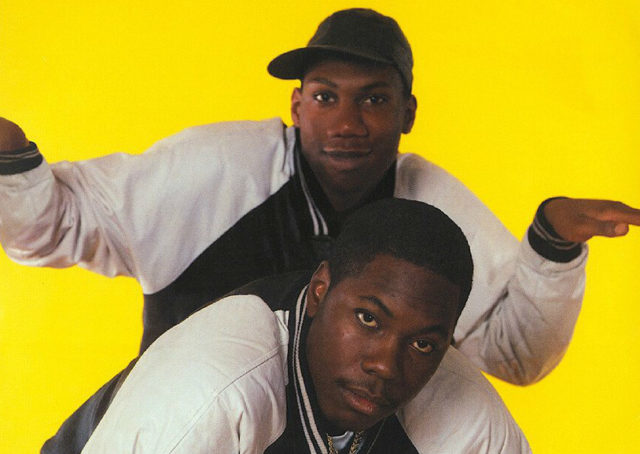 KRS-One was friends with DJ Scott La Rock, and the two together decided to form a group with two other friends, which they initially called Scott La Rock and the Celebrity Three. The name did not last long as the other two members soon quit leaving just KRS-One and DJ Scott La Rock. The two, therefore, decided to name their group Boogie Down Productions. The name of the group's debut album released in 1987 was Criminal Minded. The album has been tapped as one that set the template for the genres known as hardcore and gangsta rap. Unfortunately, Scott La Rock died in the latter part of 1987 from a gunshot injury he sustained to the head while trying to settle a dispute between local hoodlums and his friend D-Nice.
KRS-One's Rising Clout
The death of his group member may have shaken Parker but it did not stop him. He was soon known as one of the first MCs to mix in Jamaican style into hip hop making use of the Zung gu zung melody. He helped bridge the gap between Jamaican music and American hip-hop even though he used the styles in rather controversial songs.
His determination to continue Boogie Down Production after Scott's death led to the release of the album By All Means Necessary. It dropped in 1988 and saw him joining up with other MCs like rapper Ramona "Ms Melodie" Parker, DJ Kenny Parker and beatboxer D-Nice. The content put out by the group became increasingly political as can be seen from such projects as Edutainment and Sex and Violence.
Going Solo
Although a bulk of the albums released by Boogie Down Productions had KRS-One as their main influence and voice, it did not stop the rapper from seeking to produce and release his own personal music. After releasing about five albums under Boogie Down, in 1993 KRS-One released a solo work which he called Return of the Boom Bap. For it, he worked with such producers like DJ Premier and Showbiz. His next solo project was in 1995 and he named it after himself featuring such big names as Busta Rhymes and Fat Joe.
See Also: Method Man Biography, Net Worth, Wife – Tamika Smith, How Tall is He?
Wife and Kids
KRS was initially married to another Boogie Down Productions member named Ms Melodie. The two got hitched in 1988, but eventually got a divorce in 1992. He next married Simone G. another former Boogie Down Productions member. KRS had a stepson named Randy Parker, who in 2007 was found dead in his apartment in Atlanta, Georgia from an apparent suicide.
Impact
KRS is considered a living legend. Beyond his contributions to music, he is credited with starting the Stop the Violence Movement which though short-lived contributed to the conversation of ending violence in African American communities. He also found the Heal Project standing for Human Education Against Lies.
He has continued to release records over the years though they have flown mostly under the radar, and he is still a top live performer. He also founded an archive, school and society – all in one – in the Temple of Hip Hop. He won a BET lifetime achievement award in 2007 and is cited by some top rappers including Jay Z as a great influence in their own careers.