Kenya Television Network (KTN) is one of the major TV stations in Kenya, established in March 1990. It is located at the new Standard Media Group Building along Mombasa Rd.
KTN Kenya offers live TV streaming which you can watch online. The content of the online version of KTN is the same as the local content everyone else has access to in Kenya and include daily music, news, movies, documentaries, interviews and many more. In case you want to watch free live KTN program on the internet anywhere you are, we have included the streaming option for you on this page, covering the KTN Kenya Live programs as seen on your local channel.
https://www.youtube.com/watch?v=ZspOfQ-sdqE
Click on the play button to start watching KTN live TV
More About Live KTN Kenya and Online TV
KTN is a commercial television station headquartered in Nairobi, Kenya's capital. The broadcaster which was founded by Jared Kangwana began transmission on the UHF channel as a pilot project for a 24-hour subscriber TV service in Nairobi and its environs. The KTN Kenya is one of the two channels operated by the TV station. The other channel is KTN News.
KTN Kenya started broadcasting shortly after its establishment and soon became famous for providing undiluted real and raw journalism in the 1990s. Despite a few challenges the TV station faced down the road which included losing some of the KTN staff and political interference in its news reporting by the forces that be, it has developed and branded itself into a more sophisticated and aggressive broadcaster with authoritative and independent newscasting. It has also proven adept at competing internationally against other media corporations.
The TV station was closely watched and monitored by governments in Africa and beyond to see how it would impact the society. Till now, many of the new radio and TV stations across East and Central Africa rely on KTN for news around the region. Some of the KTN former staff are even recruited by these stations to help in running their operations.
There is no doubt about the role KTN has played in African news broadcasting; being the first free privately owned TV-station in Africa, the station left a lot to be learned from by other African television and media groups. At a time when it was standard procedure for African TV stations not to start news broadcast without first talking about all the events that involve the President and Head of State, KTN was breaking this jinx which other stations in the continent saw as an audacious act of journalism and began to change the nature of their reporting to make it less patronising.
See Also: Popular Radio Stations in Kenya
During the early periods of Kenya Television Network, the station offered a combination of relayed re-transmission of Cable News Network (CNN), MTV, European, American and Australian programming and filled in the remaining slots with programs developed in other African states. At the same time, KTN also filed stories for use by affiliated foreign stations, making the station's reporters double as foreign correspondents and news sources for CNN World Report, BBC, and VOA.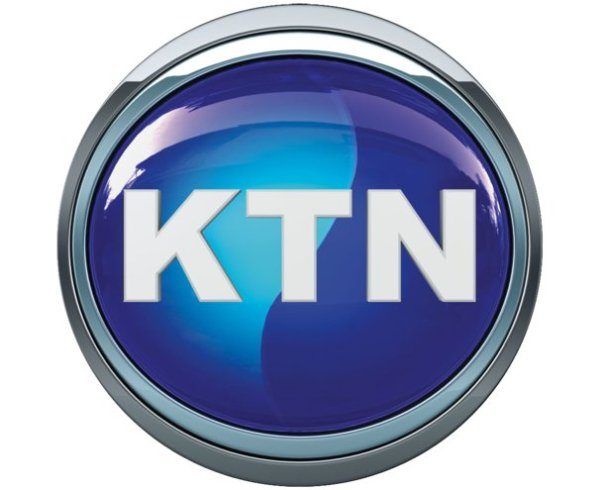 See Also: How To Watch Kenyan TV Station Live Online
KTN TV Live Programmes
KTN broadcasts the latest TV series. Some of the shows that have been or is being aired include 24, How I Met Your Mother, Prison Break, Third Watch, Lost, Desperate Housewives, Monk, ER, Gilmore Girls, The Unit, Scrubs, NCIS, Standoff, The Practice, and Charmed.
There are also a lot of local content programmes included in the broadcast schedule such as Changing times, Mheshimiwa. Telenovelas are also included in the broadcasts such as beast of telenovelas like Hilos de Amor (Marianna and Scarlett), El Clon (The Clone), Saath Saath, Cuando Seas Mia (When You Were Mine), Mar de Amor (Curse by the Sea), Bellezas Indomables (Untamed Beauties), Rafaela and other highly acclaimed telenovelas. Some of the recently added series include The Emperor's new school – an American animated television series on Disney Channel; Teenage Mutant; Ninja Turtles, KTN live euro matches and world trending news and live events.