The rumor mill has been on a steady buzz since the famous Street Outlaws Kye Kelley got divorced from his wife Alisa Mote who is equally the mother of his second daughter. The sudden end of the barely two-year-old marriage sparked a lot of speculations, but what takes the cake is Kelley's new relationship status. Whispers started sneaking around corridors even before his separation with Alisa was made official. Join us as we shine light on the latest update about the celebrity car racing champion's love life, is it true that he is already hooked up, and who is Kye Kelley's girlfriend?.
Does Kye Kelley have a New Girlfriend?
Confirmation of all the rumors that have been making the rounds about Kye Kelley and his new lady love were confirmed by the Street Outlaws driver himself. Kelley's statement of confirmation came a year and eight months after his nuptials with his former wife Alisa, and a year and one month after the duo's daughter Kenadeigh Alexa Kelley joined the family.
Since he confirmed that he's moved on, the identity of Kye Kelley's new girlfriend is no longer shrouded in secrecy as she has been revealed to be none other than Lizzy Musi – a professional drag racer herself, and the daughter of Pat Musi who is popular as a drag racing engine builder.
Kye Kelley is currently in a relationship with a drag racer, Lizzy Mussi, this started just after a few months after his divorce was finalised. Lizzy and Kye have been together since 2017 but they finally got engaged in July 2021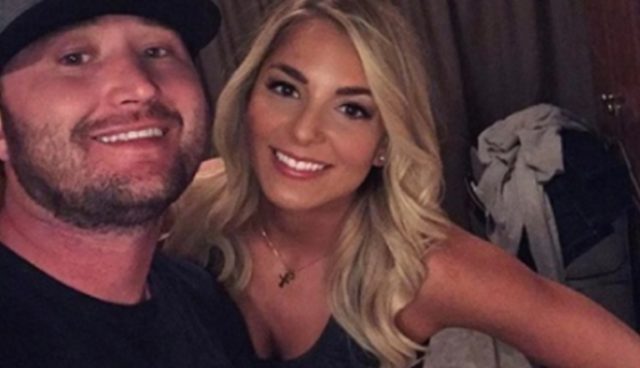 You wouldn't be far from the truth if you surmise that this Kelley-Lizzy relationship might come with a basketful of fringe benefits for Alisa's ex-husband; Kelley's race car which he fondly named The Shocker seems to be the first in the line of beneficiaries as Pat Musi was videoed turning the car's engine. Another benefit the car racing champion is sure to get out of this new alliance is Lizzy herself who appears to be the complete package – a tall slender blonde who is quite easy on the eye.
Besides all of that, the beautiful blondie seems to be much more eager for the relationship as she wasted no time in changing her relationship status on social media a week before her boyfriend got around to changing his. However, she consciously omitted to mention the name of her love interest at the time.
Lizzy's Life With the Car Racing Champion
One of the first duties Lizzy undertook as Kye Kelley's girlfriend is to help in nursing the ailing car racer back to health. Kelley who sustained a herniated disc in his spine has been battling with the condition for a while now. According to the Street Outlaws champion, he has a bulging disc in his lower back from the wreck he was involved in. He visited a chiropractor on the 17th of April, albeit reluctantly, but it would appear that the chiropractor was not enough after all, as he had to go in for an emergency procedure a few days down the line.
Kye Kelley's girlfriend played out her own role by updating fans and the general public on the 21st of April when she urged everyone to keep her man in their prayers as he was going through a lot of pains. Kelley still shared his own update on the 24th of April after the successful emergency procedure. He revealed that he finally got out of bed and could stand on his two feet again.
Alisa's Reactions 
Meanwhile, back home in Mississippi, rumors are already everywhere that the new Kelley-Lizzy relationship is very close to hitting the rocks. Although the rumor might not be a strong enough word to describe the situation, reports came as far back as July 2019 that the car racing duo has decided to call it quits with their dalliance, and from what is perceivable, their split is far from amicable.
As extra proof of a bitter split, racing forums had erupted into an unusual gossip frenzy back in February when Alisa allegedly shared and later deleted a Facebook message condemning the relationship between her ex and Lizzy which she referred to as "THE DEFINITION OF TRASH". According to reports at the time, Alisa still made reference to the post after she deleted it, stating that fans had their screenshots while she had her fun.