Lahna Turner is an American comedian, singer, writer, actress, and producer. One of America's most loved comedians famed for holding nothing back while entertaining her audience with her hilarious songs and sharp wit.
The outstanding comedian made her way into the limelight following her appearances on several popular networks such as VH1, among others. Find out more about the female comic below.
Lahna Turner Bio, Wiki, Age
The beautiful American funny woman was born in the United States of America. Because she is very private, when it comes to information about her personal life, nothing is known about her childhood, family, and educational background. Even her year of birth is not known but it is common knowledge that she was born on the 15th of July as she marks her birth every year on the said date.
Lahna Turner began her career as a comedian many years ago and has succeeded in carving a niche for herself in the male-dominated industry. She has made appearances in shows on several television channels, including CMT, VH1, Animal Planet, NBC, Netflix, Comedy Central, and truTV's "How To Be A Grownup".
Her exceptional comedy talent has also paved way for her to perform in top-notch comedy venues and theaters both within and outside the country. Additionally, she has also taken part in many United Service Organizations (USO) tours.
In 2014, Lahna Turner wrote a comedy television special titled So…I Wrote A Song About It. She also has two comedy albums- "If These Lips Could Talk" and "[email protected] Jokes And Other Assorted Love Songs"- both of which have been played on air at top radio stations across America and also National Lampoon's Top 40 Comedy Countdown. The comedian is also the host of "Perfect 10 Podcast", a show which has been downloaded by more than one million people.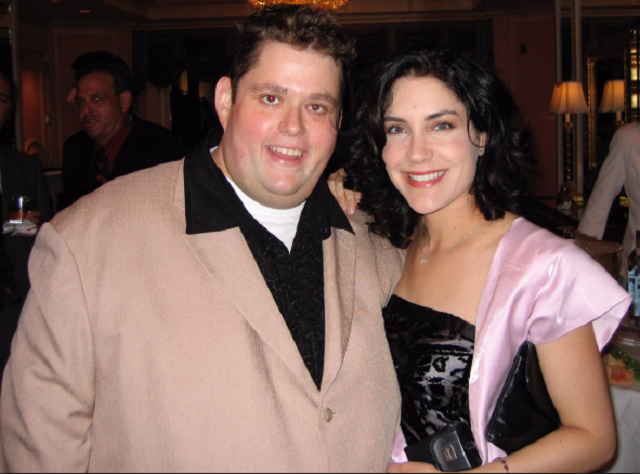 Spreading her wings in the entertainment industry, Lahna Turner decided to venture into acting. She debuted on the big screen in the award-winning indie film Teacher Of The Year (2014) and has gone on to appear in a number of other films some of which are This is Meg (2017), Brand New Old Love (2018), and the TV series The Mythicist Milwaukee Show (2016-2017).
Lahna Turner also has two works in her portfolio as a producer. She produced the TV Special documentary titled Ralphie May: Imperfectly Yours in 2013 and is also the executive producer of 360 Degrees Down, a yet to be released documentary.
Lahna is also credited with producing the first ever comedy visual album "Limeade", which was released on 20 September 2016,l under the Dirty Vinyl Records label. The album is made up of ten songs, including Symbiotic, Hate Your Balls, Masturbate, Condom, When You Die, Hated The Cunt, Fuck You In All Your Nine Holes, Fucked His Best Friend, Better When It's Used and New Dick.
Kids
Lahna Turner was married to fellow comedian, Ralphie May, until his death. They dated for several years before eventually tying the knot on 3rd July 2005. Two years after they got married, the couple had their first child, a daughter named April June May, on 3rd July 2005 and in 2009, their second child, August James May, came aboard.
Facts About Ralphie May's Ex-Wife
Her Divorce
After ten years of being married to her husband, Lahna filed for divorce in October 2015, citing irreconcilable differences. She also sought sole physical custody and joint legal custody of their two children. However, the case was not settled before Ralphine died from cardiac arrest at age 45, on October 6, 2017, after being down with pneumonia for weeks.
Other TV Appearances
Lahna Turner has featured as herself in a number of TV series and TV series documentaries, including The Dr. Susan Block Show, Beverly Hills Royal, Getting Doug with Hig, Gotham Comedy Live, How to Be a Grown Up, The Playboy Morning Show, Dog Whisperer with Cesar Millan, and CMT Insider.
See Also: Morgana McNelis, Charlie Hunnam Wife – Biography, Age, Wiki, Net Worth
Height
The popular American comedian is just an inch taller than an average American woman. She is 5 feet 5 inches but just like most of her personal details, her weight is unknown. Lahna Turner also has a well-shaped slim body with a head-full of long brown hair and a gorgeous pair of dark brown eyes.