Laura Dern is a multi-faceted Hollywood star popular for portraying the role of Frannie Lancaster in the movie The Fault in Our Stars (2014), Dr. Ellie Sattler, in the 1993 science fiction adventure movie, Jurassic Park and also for featuring in Star Wars: The Last Jedi (2017).
For her outstanding performance in different film and television works, Dern has received four Golden Globe Awards for her roles in Afterburn (1992) Recount (2008), Enlightened (2011–2013), and Big Little Lies (2017–present). She also won a Primetime Emmy Award as well as numerous nominations, including two Academy Award nominations for Best Supporting Actress for the 2014 film, Wild and for Best Actress for her role in the film Rambling Rose (1991). Dern's accolades keep mounting on and on.
Here Is What We Know About Laura Dern's Early Life And Family Background
Born Laura Elizabeth Dern on February 10, 1967, in Los Angeles, California, the actress is the daughter of two actors, Diane Ladd, and Bruce Dern. Laura's mother got pregnant with her while she and her father were filming the 1966 outlaw biker film, The Wild Angels. Sadly, when she was two years old, her parents parted ways, which led to the young talent being raised by her mother and grandmother in the Roman Catholic faith. Laura Dern's grandmother, Shelley Winters was also part of the entertainment industry as an actress. Laura also has a popular politician in her lineage – George Dern, her great-grandfather who served as Utah governor and US Secretary of War.
We wouldn't be very far from the truth to say that the actress' foray into acting was like a second choice as her first went beyond reach due to health issues. Laura might have become a ballerina as she began studying ballet when she was five years old but was forced to drop it at age 10 after she developed scoliosis.
Some of Her Family Members Are Part Of The Moving Movie World
It would seem that Laura Dern had very little choice in terms of what career choice to pursue, especially after her illness halted her preferred career choice as a ballerina. With her parents well versed and established in Hollywood, acting became a 'natural'  option considering the fact that she would have very broad shoulders to lean on in the industry.
Diane Ladd
Laura is the daughter of Diane Ladd, an award-winning actress. Diane Ladd has featured in more than 120 films and television series since her appearance in the 1957 television series, Decoy. Her role in the film, Alice Doesn't Live Here Anymore (1974) earned her a BAFTA Award for Best Actress in a Supporting Role and an Oscar nomination for Best Supporting Actress. She also won the Golden Globe Award for Best Supporting Actress on Television for her role as Isabelle "Belle" Dupree on the CBS sitcom, Alice, which ran from 1976 to 1985.
Bruce Dern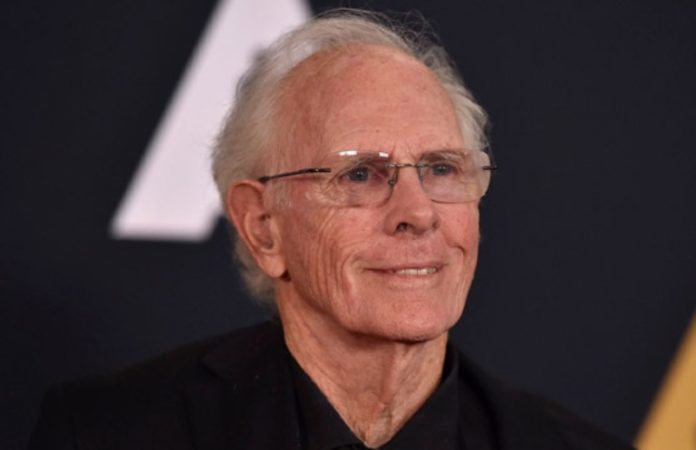 Laura's dad Bruce Dern is equally an actor known for portraying villainous characters of unstable nature in supporting roles. He became a nominee for the Academy Award for Best Actor for Nebraska and the Academy Award for Best Supporting Actor for Coming Home.
Laura Dern Announced Herself To The World On The Set Of White Lightning
Laura Dern made her film debut as Sharon Anne in the 1973 movie, White Lightning. She also featured in Blue Velvet, Mask, and Wild at Heart between 1985 to 1990. laura, alongside her mum – in a mother/daughter duo – earned Academy Awards nomination for playing roles in the same movie Rambling Rose in 1992. She was nominated for Best Actress while her mother was nominated for Best Supporting Actress. It became the first time a mother and daughter would be nominated for awards based on their performance in the same movie.
She came in a lead role as Dr. Ellie Sattler in the 1993 Jurassic Park, Sally Gerber in A Perfect World in 1993, and Ruth Stoops in 1996 Citizen Ruth. 1997 saw her appear in a music video for Widespread Panic titled Aunt Avis and she also came as a co-star in The Baby Dance the next year. The movie Daddy and Them directed by her then-boyfriend Billy Bob Thornton saw her play the role as his love interest in 1999; her mum was also part of the cast.
Laura Dern put in an appearance in October Sky by Joe Johnston and the 2000 comedy Dr. T & the Women called on her talent to depict the role of a Champagne-loving Aunt. She played minor roles in other projects such as Within These Walls and Arthur Miller's Focus followed by a cameo role in the movie Jurassic Park III with a supporting role in I Am Sam.
She Became Quite Prolific With So Many Projects To Her Name
More roles came her way as she attained wider popularity in the entertainment space. Laura Dern appeared in Damaged Care (2002), We Don't Live Here Anymore (2004), Happy Endings, The Prize Winner of Defiance, Ohio (2005), Inland Empire, Lonely Hearts (2006), Year of the Dog (2007), Recount (2008) – which earned her the Golden Globe Award in the category of Best Supporting Actress – Series, Miniseries or Television Film. She joined the cast of Tenderness in 2009 with Little Fockers following the next year.
Laura Dern Has Also Done Some Notable Work On TV
In fact, Laura Dern's has featured in more roles than can be listed out here and some of her notable work in TV include Afterburn – which saw her receive a Golden Globe Award for Best Actress in a Miniseries or Movie, The West Wing, King of the Hill (voice role), and Ellen.
Alongside her parents, Laura Dern became the recipient of the 2,420th star on the Hollywood Walk of Fame on the 1st of November 2010, and the next year, she starred in the HBO TV series Enlightened earning her third Golden Globe Award in the process. Her other projects include The Master, Big Little Lies, Twin Peaks for Showtime, and Star Wars: The Last Jedi.
Her most recent roles came in  The Tale (2018), Little Women, and Marriage Story (2019). Laura Dern's effort in the Marriage Story made her a recipient of four prestigious awards namely the Academy Award, the BAFTA Award, the SAG Award, and the Golden Globe Award. She is expected to appear in a reprisal role as Ellie Sattler in Jurassic World: Dominion which is slated for 2021.
She Was Involved In An Eight Year Long Marriage With Ben Harper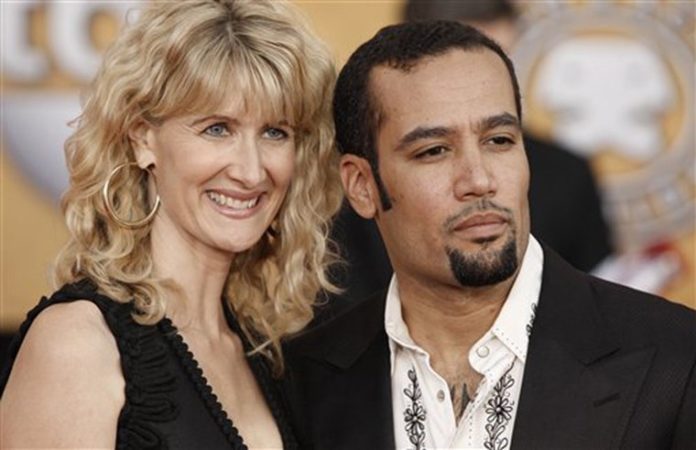 The beautiful actress Laura Dern has been romantically involved with a number of men in the film industry like Billy Bob Thornton who was her one time fiancé but decided to settle for musician Ben Harper, whom she met at one of his music concerts in 2000. While they were dating, the couple had two children – a son named Ellery Walker and a daughter named Jaya Harper. Ellery was born on August 21, 2001, while his sister arrived on November 28, 2004. Laura recently shared Ellery's graduation picture on Instagram.
After about five years of dating, Ben and Laura finally tied the knot on December 23, 2005, in a ceremony that took place at their Los Angeles home. Laura became a stepmother to Ben's two children (a son named Charles and a daughter, Harris) from his first marriage.
Almost five years after they got married, Laura sought to end the union citing irreconcilable differences. However, they were able to mend the fence and continue with the marriage until July 2012 when Laura Dern reopened the divorce case. This time, their marriage could not be saved and by September 2013, they officially parted ways.
Laura Dern's Relationship Status Post Divorce
Following the crash of her marriage to Harper, Laura Dern's name was linked with some Hollywood names like Bradley Cooper and hip-hop artist, Common. However, the award-winning actress never came up to refute or confirm the claims.
The one that really got fans intrigued was her potential romance with former NBA player Baron Davis. A photo surfaced on US Weekly in December 2017 of Dern and Davis sharing a kiss while out and about in LA; no doubt this sent the internet on a frenzy. According to an eyewitness, while the actress was trying her best to remain incognito, the duo was kissing and touching, in fact, they were all over each other, looking very much like a new couple in love.
Shortly after the sighting, another source debunked the rumors, stating that the apparently loved up couple were just "good friends", but that did not stop the internet from totally 'shipping' Dern and Davis.