Prior to Micheal Cohen's run-ins with the law, not many would have known much about his wife Laura Shusterman. But with the increased scrutiny on him, the media spotlight has shifted to everyone linked with Cohen.
Michael Cohen's name became regular in the news especially after he has was indicted with several charges and finally convicted to a three-year prison sentence on the 12th of December, 2018. Michael Cohen was the right-hand man to the president of the United States Donald Trump until a string of federal investigations began against him in April 2018.
Since then, there have been several bombshell revelations about the backdoor deals Michael Cohen did on behalf of the president, as well as the several lies he told when speaking with Congress. Cohen lost his license to practice law after the federal investigation began. Named as President Trump's fixer, he has been trying to clear his name since then. No doubt, the events he has faced would affect his family, especially his wife whom he has been with since 1994.
Laura and Cohen Met in 1994
With the circus around her husband, a lot of information about her past is coming to the fore. Laura Shusterman and her parents moved from Ukrainian to the United States in 1975. As it turns out, Micheal and Laura's parents have been business associates of some sort. And it is still unclear when exactly they met. What is clear is that Laura and Micheal got married in 1994 in a private ceremony with only family and close friends present.
Laura Shusterman and Michael Cohen have two children together; model and socialite daughter Samantha Blake Cohen, and son Jake Cohen. Samantha graduated from the University of Pennsylvania in 2018, and Jake is studying at the University of Miami. Laura and her husband came under scrutiny when Cohen shared a picture of his daughter in lingerie. Many tagged the move as creepy, however, the air was cleared when Samantha supported her father's move by letting the public know that it was a photo shoot that he had shared.
Cohen's Relationship with Laura's Family
Investigations into Micheal Cohen's dealings reveal that he and his father-in-law Fima Shusterman have had several business dealings in the past. His marriage to his daughter looks to be a move that further cemented a working relationship.
When Laura Shusterman and her parents moved to the US, they integrated themselves into the system and eventually became citizens. Fima Shusterman, Laura's father spent his early years in New York as a cab driver and soon worked his way up the ladder. By the early 90's he was involved in the taxi business together with his son-in-law. In 1993, Fima Shusterman pled guilty to conspiring to defraud the IRS in a money laundering and tax fraud scheme.
It was Fima Shusterman, Laura's father that introduced Michael Cohen to Donald Trump. Mr. Shusterman got into clothes business and co-owned several taxicabs with partners Shalva Botier and Edward Zubok. His success enabled him to work alongside Donald Trump, with sources stating he could have been a silent partner helping Russian investors own stakes in Trump properties.
Her Husbands Connection with Trump and the Ensuing Legal Drama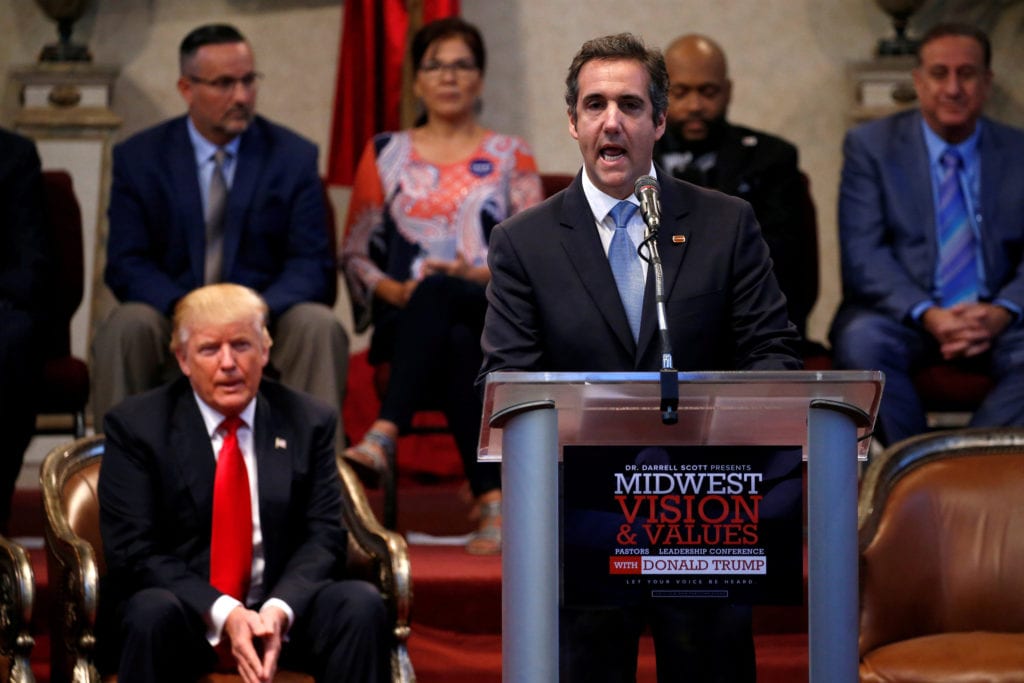 After Donald Trump was sworn in as President of the United States, allegations surfaced about Russian interference in the 2016 elections. During the Muller investigation, there were allegations that Cohen met with foreign officials on behalf of the Trump Campaign. After the elections, there were concerns that the President had business interests in Moscow, which he Cohen knew about though Trump had denied such.
As Trump's personal attorney, he was one of his closest confidants, and federal indictments after an investigation conducted against him revealed that he lied to Congress about how long and how integral he was about discussions to build a Trump Tower in Moscow.
Michael Cohen was also the one that paid off two women the president had sexual relations with; porn star Stormy Daniels, and Playboy model Karen McDougal. Cohen allegedly paid them for their silence before letting the president know about it, even though he states that he did it under the direction of Trump. President Trump denied having anything to do with paying the women off.
Michael Cohen was charged with eight federal crimes including giving false statements to Congress, financial and tax crimes, and two campaign finance violations. As the political and legal pressures mounted, Cohen began to show signs of cooperating with the authorities to snitch on his former boss. On December 12, 2018, he was sentenced to three years in prison after he was found guilty of lying to a Senate committee, tax evasion, campaign finance violations. He was also ordered to pay $1.39 million to the IRS, $500k in forfeitures, and $100k in fines. Cohen owned up to his misdeeds accusing Trump as the one that caused him to bend the rules and commit the crimes he did.
While in jail he began working on a book to expose the President's lifestyle and behavior behind closed doors. In May 2020, he was released from prison amid fears about coronavirus outbreak to spend the remainder of his term under house arrest. A week later he was taken back into custody after refusing to sign an agreement not to speak to the media or publish any material throughout the duration of his sentence.
He filed a lawsuit challenging his return to prison accusing the authorities of retaliation for failing to push back on his soon to be released book. He was released from prison after the presiding judge ruled that he was indeed returned to prison as a retaliation.
Impact of Cohen's Troubles on Laura and their Children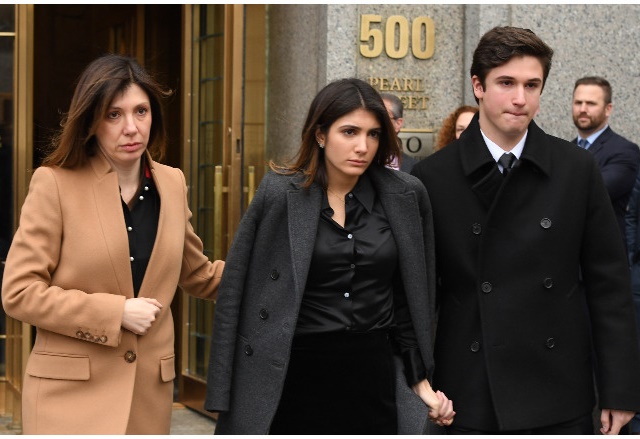 With the charges against Michael Cohen, you would wonder if there were any implications to his family. The Wall Street Journal made a report that evidence was found by prosecutors implicating Laura Shusterman in the criminal activity of her husband. But there were no charges filed against her.
At a 2017 Senate hearing, Cohen stated that during the investigations and indictments, his wife and daughter have been victims of sexual harassment, insults, and threats so grave he could not share them. Even with all the harassment and the threats against them, Laura Shusterman and her children have stood by Michael Cohen, defending his case.