In celebrity relationships, it is very likely that one party is more popular than the other. For Lauren Silverman's relationship, this is true. Silverman is a socialite who is most famous as a result of her relationship with the media mogul Simon Cowell. When the existence of their relationship came to be known by the public, it was plagued with rumors and controversies. This was because both were considered villainous for the way their relationship started. However, as the years have gone by, rumors have scaled-down about the celebrity couple's relationship as news about the closely-knit family they are building together now takes center stage.
Lauren Silverman met Simon Cowell Through Her Ex-husband
Simon Cowell was friends with Andrew Silverman, a real estate businessman who also happened to be Lauren's husband. In 2006, both men met for the first time at a resort in Barbados. The couple alongside Cowell and a few other of their friends were all vacationing together. Over the years Lauren and Simon got to know themselves better. 
Seven years after their first meeting, the news of their relationship hit the public. It is not known when their relationship started exactly, but it has been speculated that both started to date a year before the rumors of their affair hit the public. 
How their Relationship came to Light and why Lauren Divorced Andrew Silverman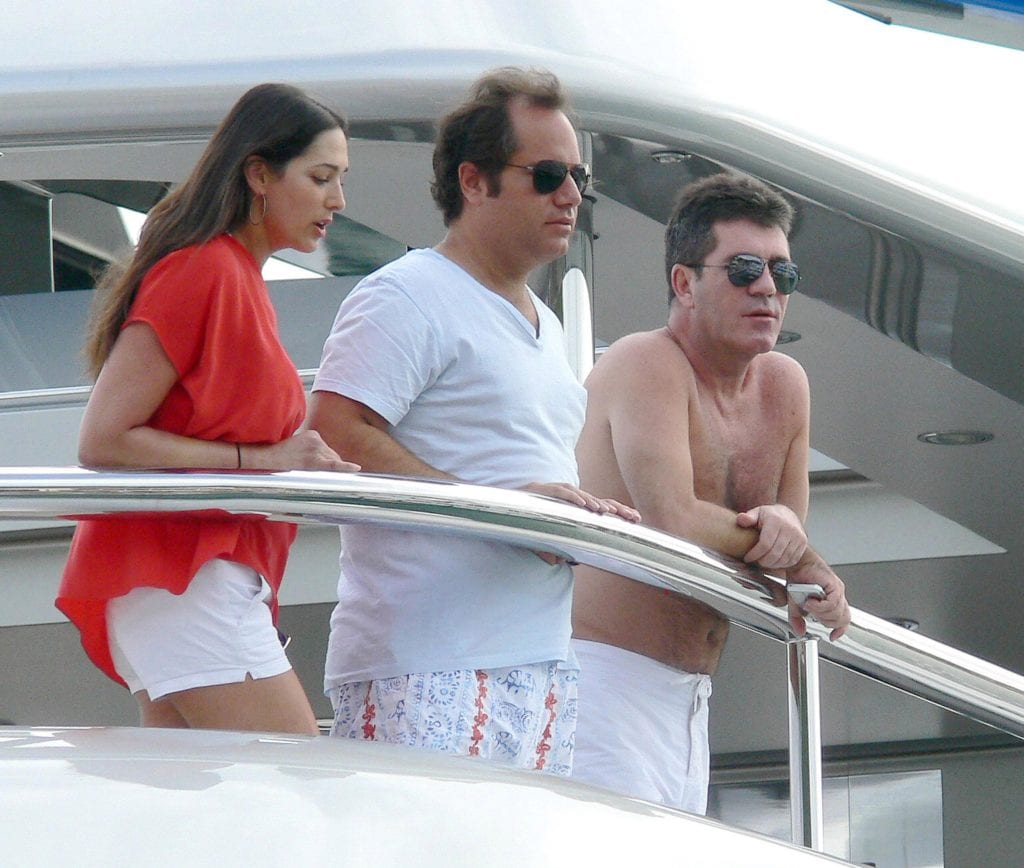 In the middle of 2013, it was announced that Lauren Silverman was pregnant. This news was not noteworthy until it was announced that the father of the child was none other than Simon Cowell. When Lauren's pregnancy was announced, she was still married to her husband. This caused a flurry of rumors and controversy for the Silvermans and Cowell. By December of that year, Andrew and Lauren had finalized their divorce.
Cowell when speaking about how their relationship started confessed that he hated the controversy around it and wished that things between them had started in a different way that was not as messy. But after the Silvermans' divorce, they were able to proceed with their relationship. 
On Valentine's day in 2014, the couple's son Eric was born. Simon Cowell had said on Ryan Seacrest's radio show that he would not be in the room during his son's birth. He described the experience as being unpleasant and said it was akin to seeing your food in a restaurant being made. 
The Cowell Family
Simon Cowell is widely recognized for the work he has done on talent shows, especially America's Got Talent as a judge and executive producer. When his career started he mostly worked as a talent manager and has since grown his brand to include other ventures. His relationship with Lauren Silverman was not his first attempt at having a family, although recognized for being a flirt, Cowell had been in two serious relationships prior to dating Silverman.
His first major relationship had been with Terri Seymour, a presenter. They were together for 6 years, between 2000 to 2008, and then in 2010, he was engaged to Mezhgan Hussiany, a make-up artist. Their relationship ended in 2011. One other thing that caused a wave of shock to those who are fans of Cowell was how he had always steered away from the topic of having kids.
But to show that he is proud to be a father, the entertainment mogul has talked about making sure his son takes over the reins of AGT once he clocks eighteen. A few years after Eric was born, reports about the couple revealed that Lauren was open to having another child but Cowell was not forthcoming on that front and for now the couple still has only one child.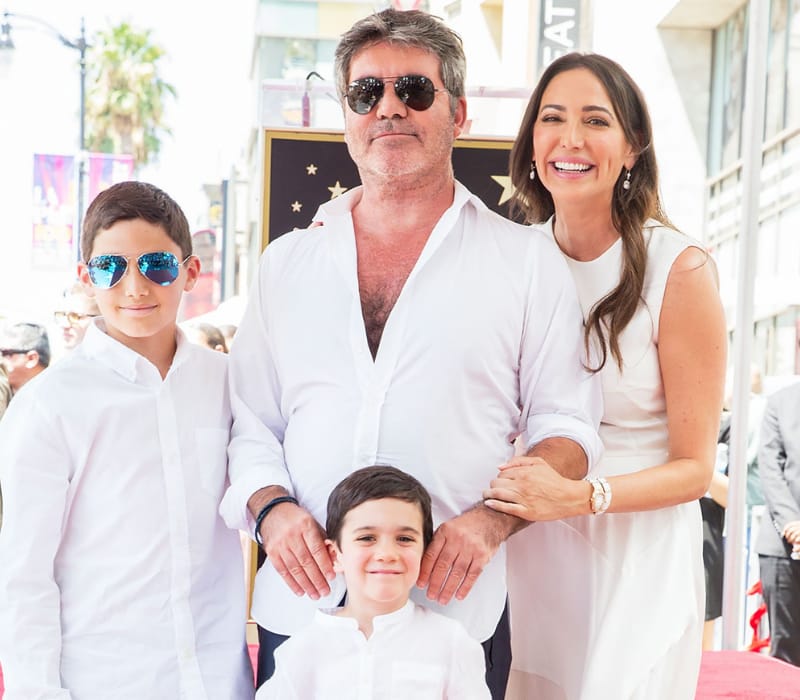 Lauren Silverman has a Child from Her First Marriage
There is a lot about the life of Lauren Silverman that is largely unknown, prior to the scandal of 2013 she lived under the radar. As a result of this when she got married to Andrew Silverman is not known or neither is there information on how they met. 
When the news of her pregnancy came to light, it came right on the heels of news of her divorce. Simon Cowell who had no idea that Lauren was pregnant heard of it on the news and there was some speculation on who the real father of the child was, Cowell may have had to do a court-mandated DNA test. 
Having knowledge of his wife's unfaithfulness, Andrew decided to serve her with divorce papers, the papers stated that he was divorcing her on the grounds of adultery. Cowell was mentioned in their divorce papers as a co-conspirator in the affair. 
Lauren and Andrew have a child together, Adam and when the divorce was ongoing Andrew requested for sole custody. A restraining order was also issued against Cowell where he was required to stay away from Adam or pay a $50,000 fine. This order was revoked in 2015. The couple settled out of court and now they share joint custody of Adam. 
Simon Cowell Caters to His Family Financially
Lauren Silverman and Simon Cowell are not married, but this has not made their love wane or fade. The couple live in a Malibu residence and lead a life of luxury and comfort. Lauren Silverman's career or source of income is not known. The socialite who was born on the 1st of January, 1997 in New York comes from a family of affluence. Her father Steven Davies, worked in real estate and was very successful at his job. 
Regardless of the lack of information on what Silverman does for a living, it is clear that Cowell has no problem caring for his family. His net worth is estimated to be £385 million and this is good enough money to care for the family he has with Lauren.
Since the arrival of his son, Cowell has more or less become a changed man and has completely leaned into fatherhood. One of the things he did that confirmed to the world that he was ready to have a family was when he gifted Lauren Silverman with his $15 million mansions located in Beverly Hills, this happened during Lauren's divorce proceedings.