Environmental activist, docu-producer, blogger, talent manager, and author are very few phrases that can begin to describe one of America's leading activists Laurie David. She has produced Academy Award-winning films and documentaries that continue to challenge popular opinion. Moreso, she is a talent manager and writes as a contributing blogger to The Huffington Post.
To add to all of that, Laurie David is also a mother to two adult children and has her own share of love and divorce story. The Ohio University alum boosted her popularity by marrying one of the richest comedians of our time Larry David and the ensuing divorce from her ex-husband brought her another level of fame as she got a huge chunk of his $900 million fortune in the divorce settlement. Now, this is sure to take a number among the list of the most expensive divorces in history.
Laurie David Was The Wife Of One Of The Greatest Comedians Of Our Time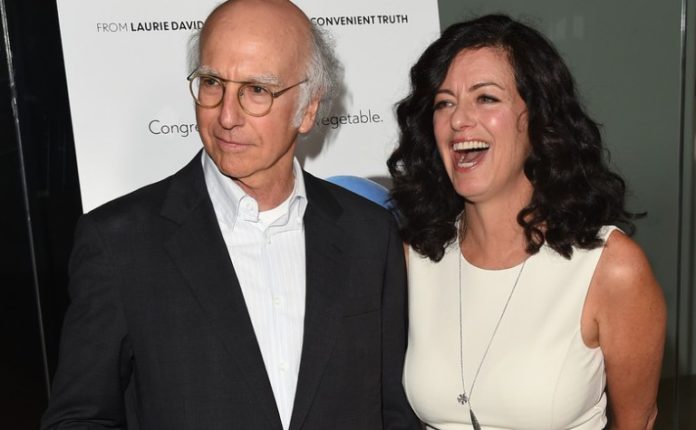 Ever wondered why she had so much success producing comedy shows and managing comedians? You got it. She married one. The activist met American comedian and play writer Larry David through some mutual friends. They dated for a while before deciding to take their relationship to the ultimate conclusion of marriage which was accomplished on the 31st of March 1993.
From what is perceivable, the couple seemed to be in a hurry to build their family as barely a year after they tied the connubial knot; Laurie and David had their first child, a daughter they named Cazzie Laurel who was born on the 10th of May 1994. A couple of years later, on the 2nd of March 1996, their second daughter Romy March joined the family. Perhaps they would have had other kids but their marriage was already shaking at this stage as they lived for over ten years in separation before filing for divorce in July 2007.
The Possible Reason Behind Their Split
The celebrity couple's marriage may have lasted for 14 years according to the records; however, they only got to spend four years together as man and wife, living their separate lives for the remaining ten years. Their split ignited speculations about the possible cause of separation, how can this be after her spouse's sitcom aided her in becoming one of the most familiar faces in the campaign against global warming? In fact, Laurie's activism and Larry's comedic genius made them a Hollywood power couple, but it would appear that their union was not meant to last.
After their split, we got the wind of some rumours pointing to the fact that Laurie David's quantum leaps in status after she produced the Al Gore's Oscar-winning documentary, An Inconvenient Truth, overshadowed her ex-husband's success, leading to their split. According to celebrity publicist Michael Levine, Laurie eclipsing Larry in the public eye. However, we must not fail to acknowledge the speculation claiming that the couple's divorce was triggered by Laurie's affair with the caretaker of their Martha's Vineyard home which she promptly denied. On the other hand, there have been rumours that Larry and his Curb Your Enthusiasm co-star Cheryl Hines are an item.
She Is One Of The Richest Female Environmentalist, Thanks To Her Divorce Settlement
Laurie David is no noisemaker. Her activism has translated into millions of dollars, even though she doesn't do it for the money. The goodwill surrounding the activist's work has made her a necessary success. Besides, the ex-wife of Larry David has been earning the big bucks since she launched her career as a talent coordinator for the David Letterman show; she has equally been reaping from the proceeds of her books.
Laurie's self-effort notwithstanding, she became one of the richest environmental activists following her divorce settlement which saw the mother of two receiving half of her ex-husband's fortune, bringing her net worth to a whooping £300 million according to Celebrity Net Worth.
Laurie David's Career Kicked Off In The Entertainment Industry As A Talent Coordinator
Since she graduated from Ohio University in 1976 with a degree in journalism, Laurie David's career has been a rich mix of activism, entertainment, writing, and a touch of politics. Shortly after graduating, her career kicked off in the entertainment industry where she began to serve as talent coordinator for the David Letterman show – a New York City-based show.
Laurie remained there for four years until she set up her own talent management company representing comedians and comedic writers. Within this time also, David began producing comedy shows for big names like Showtime, HBO, Fox Television, and MTV. She soon left her base in New York to Los Angeles. The move was prompted by an offer for the position of Vice President of comedy development for a division of Fox Broadcasting. While there, Laurie developed and produced situation comedy shows for 20th Century Fox TV. However, her next big move was yet to come.
She Ignited The Climate Change Activism In LA
We're not sure where she got the "climate-change activism fire" from, but we know that Laurie David became an outspoken environmentalist and began to pursue notable works in that area, including a book. Alongside former Republican Senator, John McCain and environmental activist, Robert F. Kennedy, she founded the Stop Global Warming Virtual March.
After funding the Virtual March, David worked on other major projects to popularize the climate change message. This led to the release of her first book, Stop Global Warming: The Solution Is You! There are also productions like Earth to America!; a November 2005 comedy special she made for TBS. The launch of Laurie David's second book cemented her authority as a voice for climate change and environmental activism.
She also worked with director Davis Guggenheim to produce the 2006 documentary film, An Inconvenient Truth; which won an Academy Award. In April of that year, the activist produced Too Hot Not to Handle; a documentary on the effects of climate change in the United States. She also appeared in Big Ideas for a Small Planet; an environmentalist documentary series that aired on the Sundance Channel. Her second book, The Family Dinner was published in 2012.
Laurie Has Earned Quite A Few Awards In The Course Of Her Activism Exploits
With the level of passion and dedication that Laurie David has expended on all her projects, one would not be too surprised to hear that she has been tremendously rewarded for her efforts. Today, Laurie David is a trustee of the Natural Resource Defense Council (NRDC) and a founding member of The Detroit Project. In her honour, the NRDC opened the David Family Environmental Action Centre which displays exhibitions on green building solutions, global warming, and ocean pollution.
Also, Laurie's work has earned her several awards; In addition to the Academy Award which she received for the 2006 documentary film, An Inconvenient Truth, the activist cum talent agent was honoured at a ceremony organized by Riverkeeper; Robert F. Kennedy Jr.'s organization in 2003. In the same year, David also received the Los Angeles-based Children's Nature Institute's Leaf Award for her commitment to the environmental education of young children.
Her accolades kept on mounting as she was featured among the "Women of the Year" by Glamour in October 2006. Laurie David is a recipient of the Gracie Allen Award for Individual Achievement by the American Women in Radio & Television. The activist also earned NRDC's 2006 Forces for Nature award, thanks to her work against global warming