Leslie Bohl is a veteran newscaster and journalist whose roots can be traced back to San Antonio, Texas, USA. Her about-three decades of work in news broadcasting has seen her take general assignments and roles at KAMC-TC, KLBK-TV, and WBBH-TV. Bohl recently celebrated twenty years of broadcasting at WOAI's News 4. Join us to find out more about Leslie Bohl's biography, career, net worth, family and 5 interesting facts you probably don't know about her.
Leslie Bohl's Biography
Leslie Bohl Jones was born in San Antonio, Texas on July 20, 1966. While there's not so much known about her early education, childhood, parents, and siblings, we know that Bohl spent much of her childhood in San Antonio. She attended the University of Texas, Austin where she acquired degrees in Journalism and Government.
After graduating from college, Bohl began her career working as a general assignment reporter at KAMC-TC. She soon moved to KLBK-TV; a CBS affiliate station where she worked as an assistant news director and intern coordinator. While there, Bohl also produced newscasts and became the anchor of the station's 6 pm and 10 pm newscast.
Leslie Bohl then moved to southwest Florida where she took up multiple roles at the NBS affiliated news station, WBBH-TV. At WBBH-TV, she anchored the 6 pm and 11 pm newscasts while also working as the station's consumer and business reporter. In 1993, marriage to Michael Jones prompted her to take a break from the broadcasting business for a brief period to focus on her duties as a mother and wife until she got a good grip on the situation.
Years later in 1997, Leslie Bohl made a full comeback to newscasting but this time, she would not work anywhere else other than her birth town, San Antonio. She joined News 4 San Antonio team where she spent the next two decades. Her timeline is full of several interesting details you need to know. Let's see just five of those below.
5 Interesting Facts You Need to Know About Leslie Bohl
1. Salary and Net Worth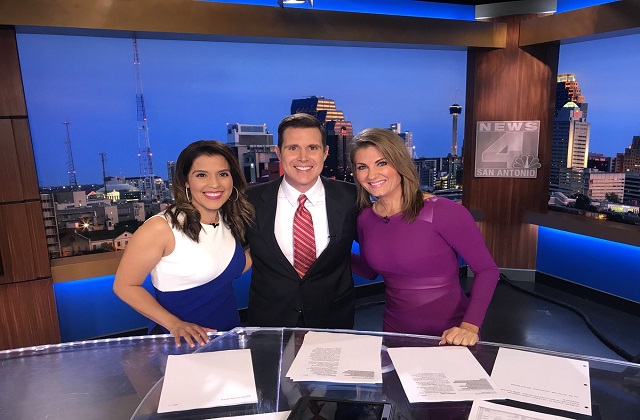 So far, there have not been any details published about Leslie Bohl's salary and net worth. However, we know that the annual take-home of a news anchor in the US averages $83,300, though this is subject to the company size, and other circumstances.
2. Children
Leslie Bohl is not only a dedicated newscaster and media personality, but she also a devoted wife and mother. After getting married to Michael Jones in 1993, she moved to Alamo City, Texas and there, the couple raised their two daughters—Bailey Jones and Tabitha Jones who have grown to be adults pursuing their individual careers and doing well in their endeavors.
3. Charity Works
Leslie is big in charity. So far she has partnered with the Leukemia and Lymphoma Society (LLS) and has also run promotions for the WOMAN OF THE YEAR campaigns. The WOTY campaign aims to raise awareness and funds through silent auctions, brunch fundraisers, golf days and several other streams. On top of her charitable endeavors, Bohl also loves and supports animals and their rights. She actively advocates for the adoption of pets through her social media handles, especially on Twitter. Moreover, she owns an adorable dog she named Lola.
See Also: Marika Gerrard Biography – 5 Interesting Facts You Need To Know
4. Leaving News 4
After 21 years of news sharing, News 4 San Antonio's Leslie Bohl said goodbye to the morning anchor desk on June 6, 2018. It was a bittersweet experience especially for her colleagues— Jeannette Calle and Michael Garofalo—who would miss her greatly. In a Facebook video dated June 5, 2018, Leslie Bohl made the big announcement while being flanked by her colleagues, Calle and Garofalo.
According to Bohl, her contract had not been renewed. While calling her departure a tough one, she said she appreciated the support she's received from her co-workers and News 4 viewers over the past twenty-one years. After leaving broadcasting, Leslie Bohl went through a series of reinventions and now spends her time speaking all over the US.
5. Height and Body Measurements
Leslie Bohl has a slim body build. As far as specifics go, we have no handle on her exact height and weight. However, we know she has dark brown hair and dark brown eyes.