Liam Payne is a talented singer and songwriter who first became known when he auditioned at the X Factor in 2008. Although he got eliminated early on the show, he made a come back in 2010 and was put in a group with 4 other contestants to form the group 'One Direction'. Liam has found success with his bandmates, winning several awards with their chart-topping songs and have embarked on several world tours. Asides his glittering career, fans are also interested in if Liam Payne has a wife or still dating.
With his talent, looks, fame and of course money, Liam Payne has always been a 'hit' with the girls. He has a penchant for dating beautiful older women and has dated more than a handful of women despite just being 26 years old. His fans are always curious about who Liam Payne's wife is, who he has dated and who he is presently dating. Here is a list of some of the women the crooner has been linked to.
Liam Payne's Dating History
During our search for Liam Payne's wife, we found the gorgeous ladies who have graced his dating timeline.
Danielle Peazer
In October 2010, Liam began to date Danielle Peazer. At the time they began to date, Danielle was 22 and Liam 17. They were together for 2 years before splitting in September 2012. They got back together a few months later before finally splitting in May 2013.
Sophia Smith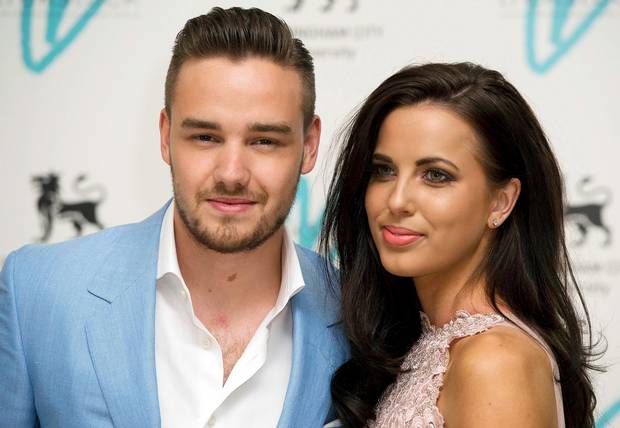 Among the women Liam Payne has dated, Sophia is one of the few who is about the same age range as him. When they began to date in 2013, they were both 19 years old. Their relationship lasted for two years before they separated in 2015.
Cheryl Fernandez-Versini
Liam first met Cheryl as a contestant on The X Factor 2008 where she was a judge. They didn't get together until he made a comeback on the show and kick-started his successful musical career. They dated from 2016 to 2018 and welcomed a son (Bear Grey) together in 2017. In the course of their relationship, they constantly referred to themselves as husband and wife that most of their fans assumed they were secretly married. They later came out to reveal that they didn't have the intention of getting married as Cheryl had already been married twice and didn't want a circus. When they began to date, Cheryl was 32 and Liam 22.
Cheryl, who is a celebrated singer and TV personality experienced serious backlash especially on social media when they began to date. She was constantly mocked due to their age difference with some describing her as his mother. The stress of Liam constantly being on tour, his solo debut and the new baby finally took a toll on their relationship and they went their separate ways in 2018 but have maintained a cordial relationship to raise their son together.
After breaking up with Cheryl in their very public relationship, Liam was rumored to have hooked up with several women which he never confirmed or refuted any of the rumors. Some of them are; the 20 years old Cairo Dwek whom he supposedly dated in July 2018.
Another popular stunning older woman who Liam reportedly dated was Naomi Campbell. They were photographed together attending several events and shared pictures of each other on their social media pages. They reportedly dated between December 2018 and April 2019. It is notable that Liam went for a much older woman after his separation from Cheryl as Naomi was 48 and Liam 25 when they reportedly dated.
In May 2019, he reportedly hooked up with Stella Maxwell and Duckie Thot in June 2019.
Read Also: 7 Things You Didn't Know about Diego Tinoco of 'On My Block'
Does Liam Payne Have a Wife or Is He Still Dating?
As of this writing, Liam Payne is still single and doesn't have a wife. He is very much still in the dating game, as he has come out to publicly confirm his relationship with model Maya Henry. The duo began to date in July 2019 and has been photographed together having romantic dates and hanging out. Liam has been quite open about their relationship and revealed that Maya is awesome and helps him relax even in tense situations as she is so relaxed.
His relationship with Maya is also different as he is the older one in the relationship. Maya is 19 and Liam 26. He has revealed that she keeps him happy through all the stress and has helped him realize how perfect his life really is. Let's hope this is the real deal for Liam and things continue to stay rosy for the duo.