Lilit Avagyan Bush is a popular American celebrity. Originally from Armenia, she is a professional dancer, dance teacher and choreographer. Even though she is quite good at her art, it is not her dancing skills that have propelled her to the limelight. Rather, it is her relationship with former NFL running back and Kim Kardashian's ex, Reggie Bush.
Avagyan and Bush commenced their relationship in 2011 and it got tongues wagging. This is due to the fact that Avagyan is almost a clone of Bush's famous ex, Kim Kardashian. Find out more about Avagyan here, including her net worth, age, height and family facts.
Lilit Avagyan Bush Age and Wiki
Lilit Avagyan was born on the 30th of November 1987 in Armenia. Not enough details exist about her early life and educational background. We, however, do know that she is multilingual and speaks Russian, English and Armenia. With regard to her career, Lilit Avagyan Bush fell in love with dancing as a child. Seeing how passionate she was about it, her parents encouraged her and enrolled her in various dance classes. Avagyan's career took her to Europe where she spent a dozen years honing her dancing skills. She specialized in Latin ballroom dancing. Upon completing her lessons in Europe, Lilit Avagyan moved back to the States where she began working as a dance instructor and choreographer.
Avagyan has won several laurels in the course of her career. In 2008, she won the US National Championship and subsequently represented the US in the Latin American World Championships held in Australia. In 2010, she also won the Rising Star Dancing Championship in Florida. Additionally, Avagyan has also participated in Louis Van Amstel's Ballroom with a Twist. She has equally performed as a guest dancer on the popular ABC dance show, Dancing With the Stars.
Family Facts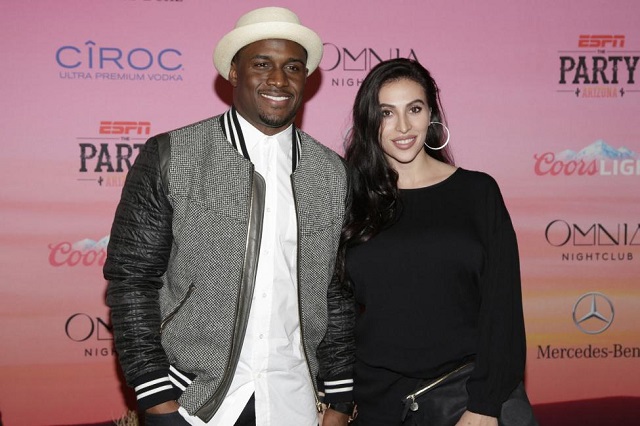 Lilit Avagyan Bush comes from a close-knit family that includes dad, Avag and mom, Juleta Avagyan. Her dad is an engineer and works with a company known as International Solar Electric. The Avagyans reside in Chatsworth, L.A. Lilit Avagyan also has a sister named Anna, a fitness instructor who runs her own weekly boot camp. Avagyan is very close to her family and regularly celebrates them on social media. She has nearly 200,000 followers on Instagram.
Lilit Avagyan Bush is married to former NFL running back, Reggie Bush. Bush spent 10 successful years in the NFL and played for teams such as the New Orleans Saints, Miami Dolphins, Buffalo Bills, and Detroit Lions. In the course of his career, the Californian-native won several accolades which include Super Bowl XLIV with New Orleans Saints in February 2010. Lilit Avagyan and Bush started dating in 2011. Prior to that, Bush was involved in a rocky relationship with reality TV star Kim Kardashian from 2007 to 2010. Avagyan has been frequently compared to Kardashian due to their similar features comprising of voluptuous bodies, raven hair and olive skin. Also noteworthy is the fact that both ladies have Armenian heritage. Bush and Avagyan have not let the frequent comparisons deter them. Rather, they have waxed stronger. They tied the knot in San Diego in July 2014. They have three children together – daughter Briseis (b. 6th of May 2013), son Uriah (b. 12th of July 2015) and 2nd son, Agyemang (b. 2nd of September 2017).
Net Worth
Avagyans's net worth is still under review and is not available. Reliable sources, however, estimate that the average dance teacher earns no less than $50,000 per annum. Avagyan is no ordinary dance teacher and as such, should earn much more than this. Additionally, she has won several dance competitions and appeared in several TV shows. She must have earned good money from these sources. Her husband, on the other hand, has a net worth of $14 million. At the height of his career, he had lucrative endorsement deals with companies such as Pepsi, Pizza Hut, General Motors and Adidas.
Height and Other Body Measurements
The Armenian beauty is 5 feet 7 inches tall (1.68m) and weighs 123lbs (56kg). Her captivating eyes are dark brown in colour and her hair is jet black, thanks to her Armenian ancestry. She also boasts of a curvaceous body comprising of the right curves in all the right places.