Lindsay Jordan Doty is one woman that needs talking about. Not only is she very influential in her own space, but she is also married to one of the most influential YouTubers today. Doty is an American travel blogger who is also known for being married to popular YouTuber and news commentator, Philip DeFranco. She has had quite an intriguing life; from suffering a miscarriage to getting married in a dream wedding.
Over and over again, she has demonstrated a fine blend of strength and sweetness which her many fans adore. In case you know little or nothing about this woman, this article comes with details on the biography, career and personal life of Lindsay Jordan, so stick around to get all the details.
Who is Lindsay Jordan Doty?
Lindsay Jordan Doty was born on the 11th of April, 1989 in the city of Atlanta, Georgia, United States of America. There isn't any information about her parents or siblings, because despite being a public figure, Lindsay has managed to keep this part of her life private. However, it can be confirmed that she spent most of her life in Atlanta, leaving there when she met the love of her life, Phillip DeFranco. She holds an American nationality and unlike her husband who has mixed ethnicity, Lindsay simply has a Caucasian ethnicity.
Concerning her education, there isn't any information on which schools Lindsay Jordan Doty attended. However, given her line of work as a travel blogger, one can safely conclude that her degree (if any), is of minimal importance as she is excelling in her chosen career path.
What Does She Do for a Living?
Currently, Lindsay Jordan Doty runs a YouTube channel which she created on the 19th of January, 2010 and it is known simply as LinzLoves. She is a full-time travel blogger and entertains her viewers with travel videos from different parts of the world like Italy and Peru, among others. Her channel seems to be doing so well as with only 65 uploads, she has over 96 thousand subscribers and more than 6 million total views.
But before she got to this level, things weren't always bright. Her first YouTube channel was called Bravesgirl and while it was still growing, the account got hacked. It must have been terrible for her and she tried to find her balance in the YouTube sphere. In the course of the next three years after the hack, she couldn't quite settle on a new name for her channel as she switched names multiple times before finally settling on LinzLoves.
Lindsay Jordan Doty's Marriage and Husband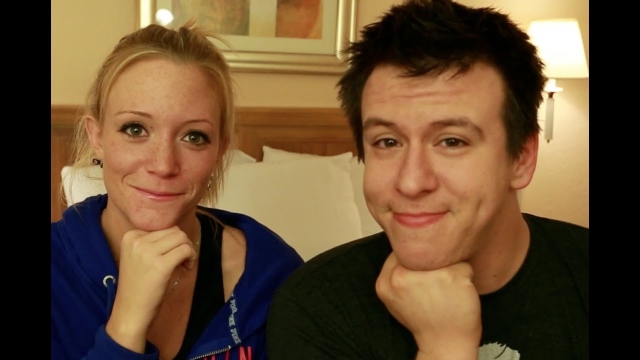 Lindsay Jordan Doty is happily married to Phillip DeFranco and together they have two beautiful children. Phillip DeFranco is a very popular YouTuber who is also popularly known as PhillyD. His popularity mostly stems from his YouTube news commentary show called The Philip DeFranco Show, as well as his involvement in other successful YouTube channels such as 'SupernPanic Frenzy' and 'Sourcefed.' He is one of the most successful YouTubers out there, with over 6.4 million subscribers and 2.7 billion total views.
It is not shocking that a lot of people are curious to know how these two YouTube stars met. However, it gets sweet because theirs was quite a simple love story. It was way back in 2007 and apparently, they both discovered each other on YouTube and became fans of each other. They began to get to know each other through online chats and months later, they got to meet at a YouTube organized event in Washington DC. Immediately, the two lovebirds hit it off and began dating. After a few months of dating, Phillip DeFranco moved to an apartment in Atlanta so they could be closer to each other.
See Also: What Happened To Seananners And What Is He Doing Now?
Lindsay Jordan Doty and Philip DeFranco got engaged on the 18th of August, 2013 after being in a relationship for about five and a half years. Their engagement was quite the dream as Phillip had proposed on stage during his show called DeFranco Does Arizona. He had planned with an accomplice in the audience who had asked them when they were going to get married. He then retrieved the ring, went on his knees and asked her to marry him. Amazingly, her parents and friends were there to witness the occasion.
The couple got married on the 7th of March, 2015 in California. Although Lindsay Jordan and her husband lost a child to a miscarriage, their marriage is blessed with two children; Phillip Jr. and Carter DeFranco.