The atmosphere where you raise your children has a significant impact on their level of reasoning and academic excellence. Therefore, taking your children to a well-reviewed learning institution that values schooling, as well as the child's other social components, is critical. Private schools are hereby recognized to be the ideal type of school for providing a child with an exceptional educational experience. More so, some of the best private schools in Johannesburg pride themselves on providing a child with unique learning opportunities that emphasize art, music, theatre, and several other extra-curricula activities that in turn produce a child that is brave, smart, and creative in all aspects.
However, to get access to such privileges comes with a high price as such schools especially those that fall within the category of the best private schools in Joburg charge quite an exorbitant amount for their services. Nonetheless, it will be in the best interest of the parents to spend on their children's education because it has an impact on their overall outcome.
The Best Private Schools In Johannesburg
If you're concerned about your child or ward's academic pursuit and want them to go to any of the A list private educational institutions in Johannesburg, look no further because this list below will provide you with all of the information you need about the top 10 best schools in the city.
1. Orban School
Year Founded: N/A
Founder: N/A
Location (Address): 49 Winchester St, Westdene, 2092, Johannesburg
School Type: Day Schooling
Gender: Male and female
Curriculum: Dual Medium Education (Afrikaans and English)
Age Bracket: From 1-14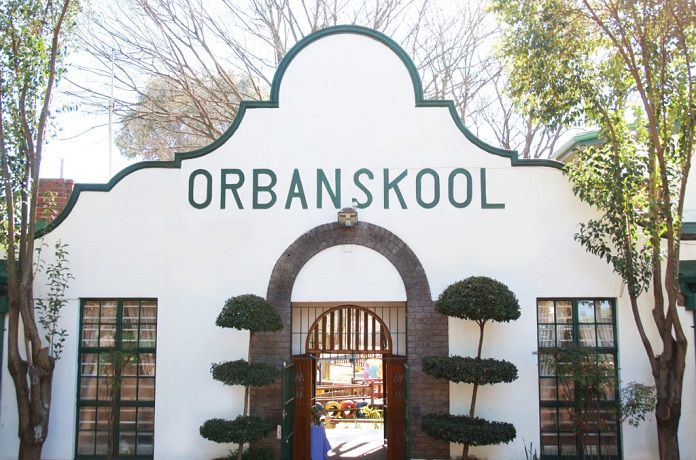 Orban School is a Christian-based private school that offers pre-primary and primary school education. Students between the ages of one and fourteen are taught in both Afrikaans and English at this bilingual school.
The school provides a distinct educational experience by emphasizing the arts, such as music, painting, and drama. Orban has also shown its academic prowess as they emerged as the winners at the 2020 NEA awards.
2. St. John's College
Year Founded: 1 August 1898
Founder: Rev John Darragh and Rev Joseph Hodgson
Location (Address): St David Rd, Houghton Estate, Johannesburg, 2198, South Africa
School Type: Boarding
Gender: Male and Female
Curriculum: National Curriculum
Age Bracket: 2-18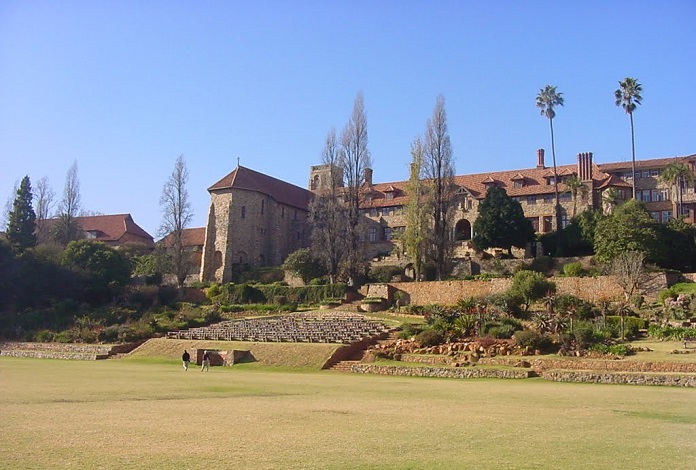 St John's College is one of South Africa's most prestigious schools, having a reputation for academic distinction that extends far beyond the country's borders. The school's teaching is based on strong morals and values, the Anglican ethos of respect and care, as well as honoring the traditions of other religious communities to promote mutual understanding and tolerance.
This school is basically an African center of excellence, with a strong dedication to academic success balanced by a wide and comprehensive extra-curricular cultural and sporting curriculum that produces curious, eager, tolerant, and resilient young people. As of now, the Pre-Preparatory, Preparatory, and College admit only males from Grades 0 to 12, whereas The Bridge Nursery School and the Sixth Form take both boys and girls.
Some of the school's notable alumni are:
Tshilidzi Marwala – Cricketer
Bruce Mitchell – Cricketer
Ian Mitchell – Author
Douglas Morris – Air Marshall
Alastair Morton – Business Executive
Dave Wright – Athlete
Jimmy Durant – Pilot
Glenn Babb – Former ambassador, politician, and consul general of Turkey
Hugh Lewin – Former member of African Resistance Movement
3. Johannesburg Muslim School
Year Founded: January 1989
Founder: Unknown
Location (Address): Cnr Bree & Burghersdorp Streets, JHB]
School Type: Day Schooling and Boarding
Gender: Male and Female
Curriculum: Dual curriculum of Islaamiyyaat & Non-Islaamiyyaat subjects
Age Bracket: 2-15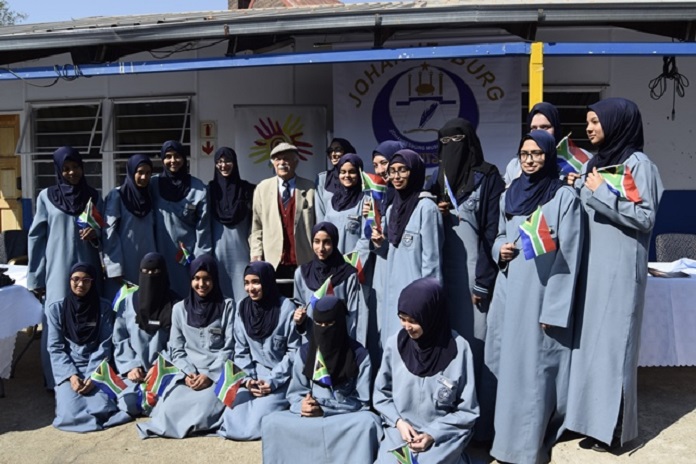 The Johannesburg Muslim School is a private school in Fordsburg that was founded on a holistic program based on the Gauteng Department of Education's prescribed curriculum. The school also uses the child-centered approach which allows each kid to establish a flexible timetable that allows them to exhibit their exceptionality.
However, the predominant theme in the school is based on Islamic beliefs and they run many programs that instill principles such as Iman (faith), Taqwa (piety), and Akhlaq (righteousness) (ethics). Nonetheless, the school is notable for using curriculum-based activities to pique learners' interest in, and comprehension of, reading, numeracy, and life skills. Exploration, repetition, abstraction, and communication activities are also used to teach the students at Johannesburg Muslim High School.
4. Sparrows Private School
Year Founded: N/A
Founder: NGO
Location (Address): Primary school -12 Spence Street, Randhart, Alberton, High school: 103 Elizabeth Eybers Street, Randhart, Alberton
School Type: Day Schooling
Gender: Male and female
Curriculum: National Curriculum
Age Bracket: 2-15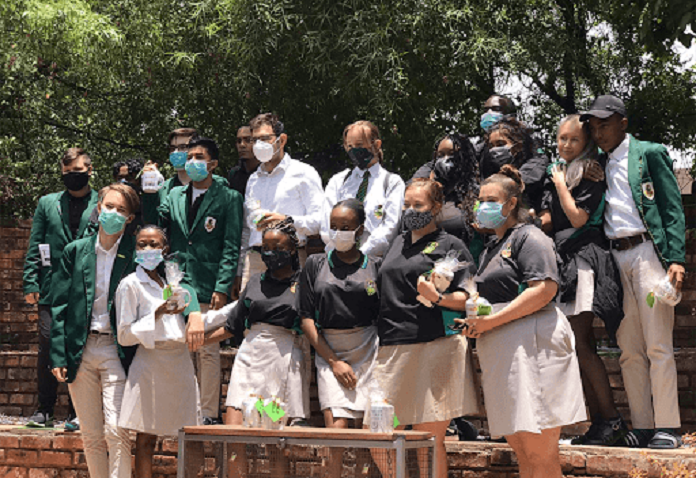 Sparrows Private School is a private co-educational school that currently has over 300 pupils enrolled. The school accommodates students from various backgrounds, including a diverse religious acceptance. The institution basically provides tuition to students in Grade R to 12 and teachings follow the curriculum as prescribed by the National Curriculum Statements. However, the arts, including all aspects of designing, music, and culture, are a major focus at Sparrows Private School.
For about 7 years, Sparrows has been the only school in the South Gauteng Region to attain a 100% matric pass rate. More so, for the past 2 years, matriculants at Sparrows School have routinely earned 100% pass rates in all courses. Sparrows School has been recognized for its achievements by the Cambridge University Students' Union on multiple occasions over the years.
5. Roedean School SA
Year Founded: 1903
Founder: Theresa Lawrence and Katherine Margaret Earle
Location (Address): Princess of Wales Terrace, Parktown, Johannesburg, 2193, South Africa
School Type: Day Schooling and Boarding
Gender: Female
Curriculum: National Curriculum
Age Bracket: 6-15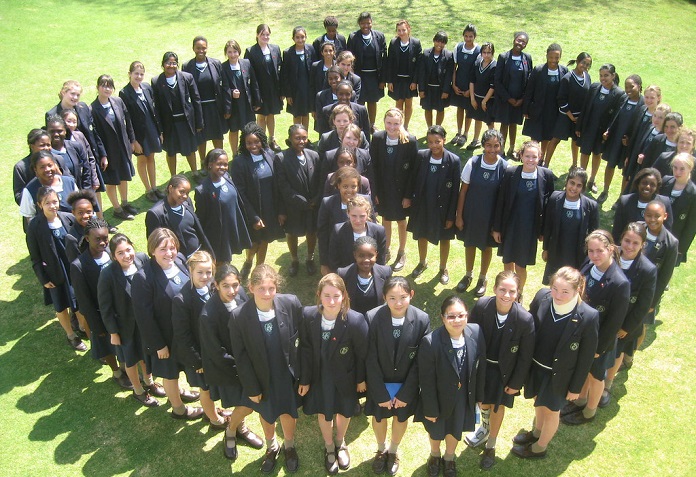 Roedean School SA, an all-girls school in Johannesburg, was founded by two amazing ladies – Theresa Lawrence and Katherine Margaret Earle. The school is an arm of the Roedean School located in Brighton, England and it is run based on 3 faculties, St Margaret's (Grades 0 to 3), Junior School (Grades 4 to 7), and Senior School (Grades 8 to 12).
As one of the earliest church-based schools is Roedean School, the fundamental ideals of truth, honor, freedom, and courtesy are ingrained in each pupil. More so, the school is one of the learning centers that believes that a student's co-curricular abilities should be developed as part of their education. As a result, it has state-of-the-art art facilities. It also participates in the water polo events that have made the institution famous and what began as a sister school has grown to accommodate over 800 students.
Notable alumnae of the school include:
Vera Stanley Alder – Painter
Pauline Boumphrey – Sculptor
Enid Marx – Designer
Beatrix Ong MBE – Fashion accessories designer
Phyllis Pearsall MBE – Artist, writer, and publisher
Clare Pooley – Blogger, and novelist
Zina Saro-Wiwa – Video artist and filmmaker
6. Assumption Convent School
Year Founded: 1946
Founder: Missionary Sisters of the Assumption
Location (Address): Cnr Pandora & Mullins Roads, Germiston, Jhb
School Type: Day Schooling and Boarding
Gender: Female
Curriculum: National Curriculum
Age Bracket: 9-15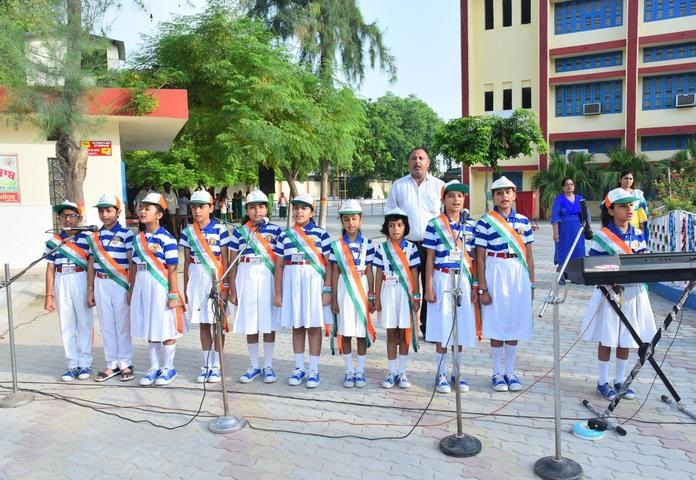 The Missionary Sisters of the Assumption created Assumption Convent School as a private institution with the sole aim of delivering a respected and inexpensive Christian education to its students. The school, which has been in existence for several decades now, is a member of the Independent Schools Association of Southern Africa and an associate member of the Catholic Schools Board. It follows a three-term year.
The main aim of Assumption Covenant School is to help students reach their greatest potential so that they can have a good impact on others around them. As of now, the school has a total student population of about 600 kids who have access to excellent educational opportunities.
7. Reddam House
Year Founded: 2003
Founder: Graeme Crawford
Location (Address): 20 Cavalcade Rd, Green Point, Cape Town, 8051
School Type: Boarding
Gender: Male and Female
Curriculum: Internationally respected curriculum
Age Bracket: 6-15
Reddam House is a Cambridge-accredited international school with teachings that meet the Cambridge curriculum's requirements. A Reddam House education generally includes lessons in life and communication skills, study methods, and time management in addition to traditional academics. Given today's globally competitive world, the school believes it is critical that pupils are appropriately prepared to tackle life's difficulties. Hence, a Reddam House curriculum instills in each student the self-assurance that comes from accomplishment, understanding of the importance of arts to human existence, and a creative approach to their endeavors.
The school also provides numerous opportunities for students to express themselves and challenge themselves outside of the classroom, with verdant playgrounds, rugby fields, and a swimming pool, to name a few extracurricular activities. The eating hall is also run by professionals – the Kauai franchise to ensure the physical well-being of the students.
8. SPARKS Schools
Year Founded: 2012
Founder: Stacey Brewer and Ryan Harrison
Location (Address): 1 Sturdee Ave, Rosebank, Johannesburg, 2196, South Africa
School Type: Day Schooling
Gender: Male and Female
Curriculum: Combination of direct classroom instruction and technology-based learning
Age Bracket: 2-15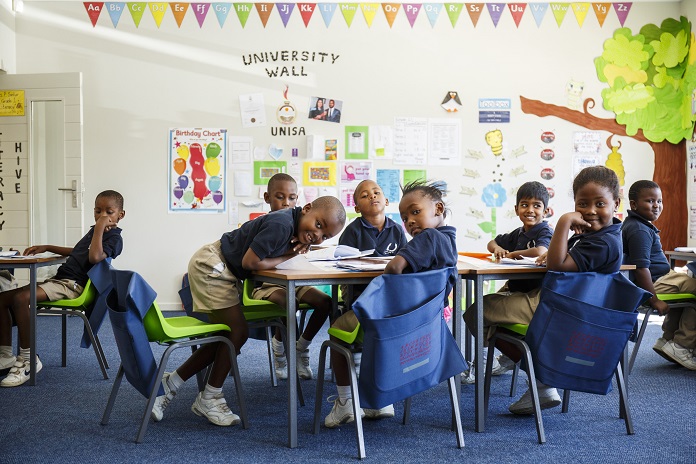 Stacey Brewer and Ryan Harrison founded SPARK School as a way to ensure that youngsters in South Africa receive a high-quality education that would allow them to be admitted into prestigious high schools. Since its establishment in 2012, a series of expansions have occurred, and now there are 7 established SPARK Schools in South Africa, with the last four kicking off operations in the Western Cape and Gauteng sometime in 2016.
To enhance its effectiveness, SPARK combines direct classroom instruction with technology-based learning, with each child's data being given back to the teacher. As a result, teachers are better able to cater to each child's unique needs, resulting in scholars with globally competitive academic outcomes.
9. St. Stithians College
Year Founded: 1953
Founder: Albert Collins, William Mountstephens, and Gilbert Tucker
Location (Address): 40 Peter Place, Lyme Park, Sandton, 2191
School Type: Day Schooling and Boarding
Gender: Male and Female
Curriculum: National Curriculum
Age Bracket: 9-15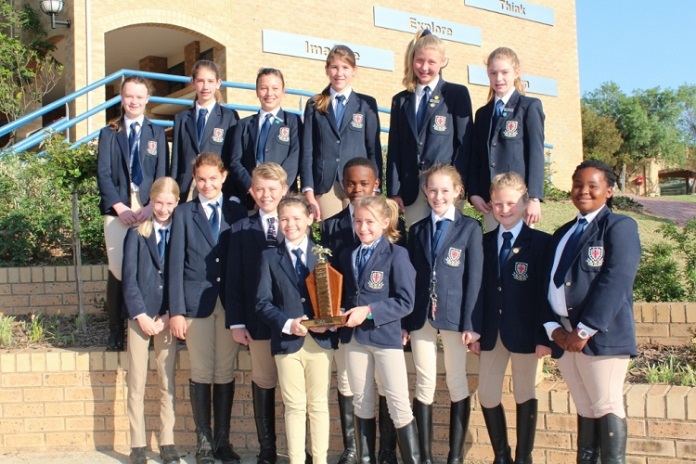 St. Stithians is a Methodist school and a circuit of the Methodist Church of Southern Africa's Central District. Their essential beliefs and principles are outlined in a Statement of Spirituality that the College subscribes to. The school also prides itself in its excellent administration and academic program, which is designed to promote inquiry, explicit thinking, and differentiated learning. The college generally provides academic support and extension, enhancing the fundamental teaching and learning experiences. More so, as a member of ISASA, the College participates in the Independent Quality Assurance Agency's (IQAA) cycle of institutional evaluation, and St Stithians is accredited by Umalusi, South Africa's certification body.
Students enter the College through the Junior Preparatory, a co-educational school on the lower campus with 470 to 475 girls and boys in Grades R to 2. Boys and girls are later separated into distinct Preparatory Schools, the Boys' Preparatory and the Girls' Preparatory, which each have 410 to 420 students. Entrants of Grade 8 are offered a second "door" into St Stithians when they begin their high school adventure in the Boys' College, which has 770 to 780 pupils, and the Girls' College, which has 500 to 510 students.
Some of the school notable alumni are:
Hayden Porteous – Professional Golfer
Kevin Anderson – Tennis Player
Jean Basson – Olympic Swimmer
Michael Deans – Swimmer
Tshilidzi Marwala – Academic and Businessman
Bruce Mitchell – Cricketer
Siyabulela Xuza – Scientist
Spoek Mathambo – Musician
Kaizer Motaung Junior – Football player
Kiernan Forbes (AKA) – Rap Artist and Producer
10. The Ridge School
Year Founded: 1919
Founder: Unknown
Location (Address): 26 Woolston Rd, Westcliff, Randburg, 2193, South Africa
School Type: Day Schooling and Boarding
Gender: Male
Curriculum: STEAM program
Age Bracket: 7-15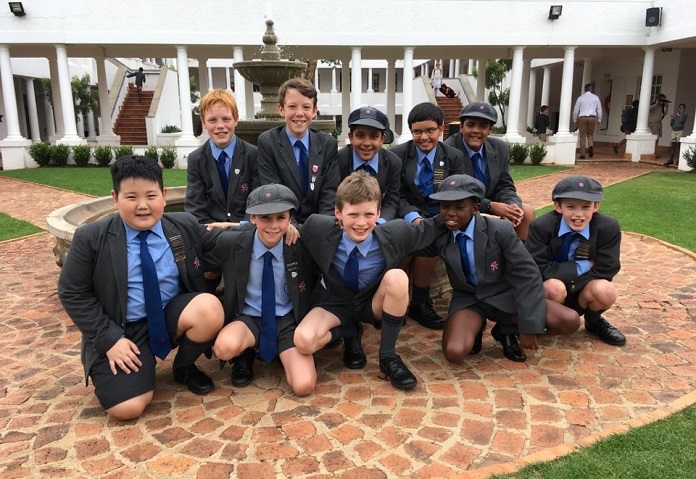 The Ridge School, founded in 1919, is one of Johannesburg's oldest English-medium boys' preparatory schools. Even though this school has been around for several decades now, it continues to present the boys with a holistic approach to education, and life lessons with a strong sense of history that is firmly entrenched in its modern contemporary surroundings.
More so, the school provides a unique, well-rounded education that instills self-respect and joyfully embraces diversity. The school's goal is to help children grow into confident people with a generous attitude and a responsible personality with a progressive mindset that is committed to the flourishing of learning and community development and is built on Christian values.
Ridge's academic performance has also been outstanding which explains why each year, a large number of scholarships to the country's premier schools are offered, and colleges compete for Ridge lads because of their balanced, passionate approach to academics and life in general. The Ridge has also led the way in establishing a curriculum creation process that leads to professional teacher growth and school improvement in collaboration with other prep schools.