In close to hundred years of its existence, the Walt Disney Company has continued to grow and expand. With hundreds of blockbusters, Disney movies have gathered to itself myriads of viewers all over the world who are ever on the lookout for the latest drops; and Disney never disappoints. The leading box office film franchise always has a stack of movies waiting to hit the eager viewers' screens while the ready ones are on the market. Here is brought a complete list of all the upcoming Disney movies for 2019 and beyond. The Walt Disney Company unveiled the movies alongside their release dates at their biannual Expo gala held in August 2019. Here we go!
List of All the Upcoming Disney Movies In Their Order of Release Dates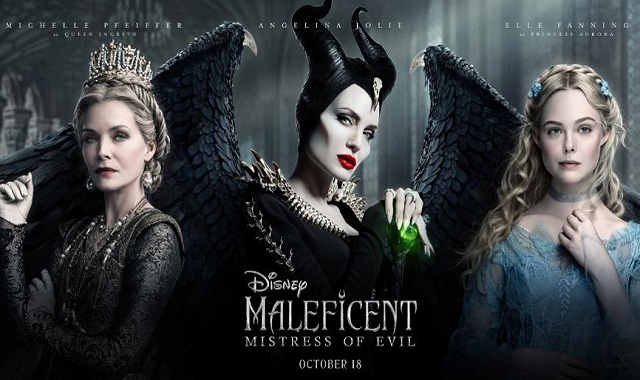 Maleficent: Mistress of Evil (October 18, 2019)
Once again starring Angelina Jolie as the lead, Maleficent: Mistress of Evil is a sequel to Disney's 2014 movie, Maleficent. Fans whose eyes have been popping for a glimpse of Jolie all these while will certainly heave a sigh of relief as the mesmerizing actress is set to wow them once more with a phenomenal performance of "Maleficent". The live-action movie boasts a compelling cast: Elle Fanning, Sam Riley, Imelda Staunton, Juno Temple, and Lesley Manville are all returning in starring roles, with Chiwetel Ejiofor and Ed Skrein joining as new stars.
Lady and the Tramp (November 12, 2019)
Lady and the Tramp will be the very first Disney original to hit the company's streaming service, Disney+ on its launch day of November 12, 2019. Among a host of other intriguing cast members, Tessa Thompson and Justin Theroux will voice the two title characters.
Dolphin Reef  (November 12, 2019)
Dolphin Reef is a nature documentary which follows the lives of dolphins. The movie together with Lady and the Tramp will launch on Disney+.
Noelle (November 12, 2019)
Noelle, a fantasy Christmas comedy is yet another upcoming Disney movie that will premier on Disney+'s launch day, November 12. Anna Kendrick plays the title character while Bill Hader, Billy Eichner, Shirley MacLaine, and Julie Hagerty play starring roles.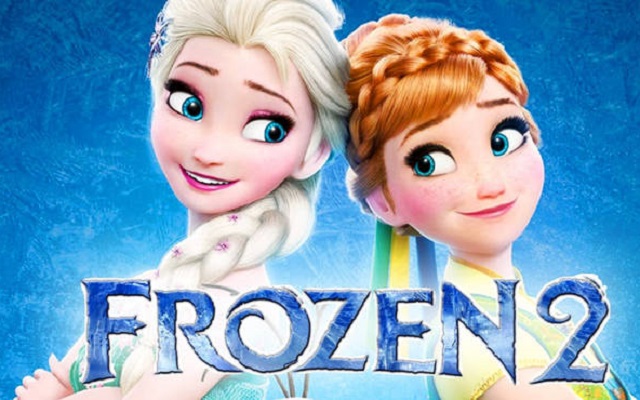 Frozen II (November 22, 2019)
With Frozen II, Disney aims at giving fans another big bang, one that would certainly bring back the memories of the movie's first version. With the high reception of Frozen (2013), Disney could not help but follow up with a sequel even if it has to take them six years to bring it to the screens!
Onward (March 6, 2020)
In Onward, Tom Holland and Chris Pratt respectively voice-play the co-starring roles of elf brothers Ian Lightfoot and Barley Lightfoot who set out to discover new magical powers that will enable them to do groundbreaking exploits including meeting with their deceased dad. Set on a suburban fantasy world, the Disney animated movie also stars Octavia Spencer and Julia Louis-Dreyfus, among others.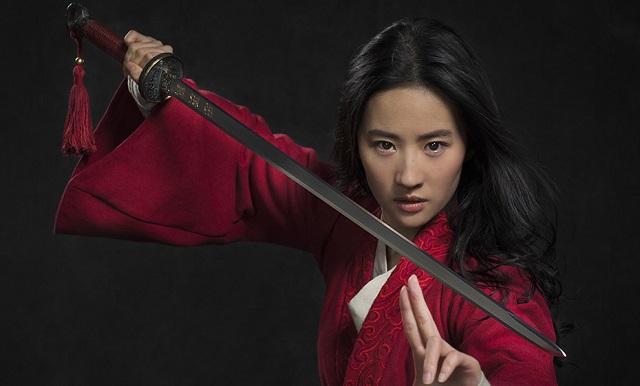 Mulan (March 27, 2020)
In Mulan, Disney brings fans the live-action remake of the originally animated Mulan (1998). The movie presents an all-Asian cast with Chinese actress, Liu Yifei popularly known as "Fairy Sister" playing the lead character of Mulan.
Artemis Fowl (May 29, 2020)
Initially slated for August 9, 2019, Artemis Fowl would have been out before now if not for several hellish development hitches. Cinderella's Kenneth Branagh is making a directorial return on the book adaptation film which is now set to premiere on the 2020 Memorial Day weekend. The movie is set to be a midsummer special!
Soul (June 19, 2020)
Disney and Pixar join hands to produce a thrilling animated adventure which transports viewers from the streets of NYC to the cosmic world. Jamie Foxx who plays the lead role of a music teacher and aspiring jazz artiste, unfortunately lands into an auto crash which caused his soul to separate from his body. Now two entities – a body and a soul, Jammie struggles to carry on with life! Aw, how possible? We'll only wait to find out. June 19, 2020, is the date!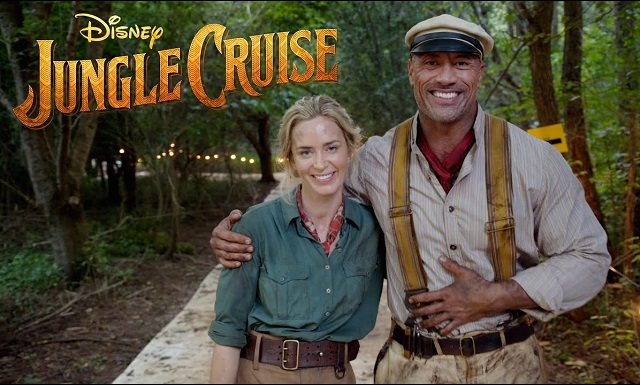 Jungle Cruise (July 24, 2020)
With Jungle Cruise, Disney hopes to take fans to have more glimpses of the Disneyland attractions. Dwayne Johnson alongside Emily Blunt and Jack Whitehall set out on a boat ride to discover a healing tree on the Amazon rain forest.
The One and Only Ivan (August 14, 2020)
Ivan, a silver-backed gorilla finds himself caged at a mall alongside a dog and an ageing elephant. The trio remembers nothing of how they landed at the mall captivity but unites with Julia (the mall porter's daughter) to make their lives the best it could ever be!
Raya and the Last Dragon (November 25, 2020)
Through Raya and the Last Dragon, Disney will once again bring to the screens their usual high-profile adventure. Cassie Steele who portrays lead character Raya must have to find the last dragon named Sisu (played by Awkwafina).
Cruella (May 28, 2021)
Upcoming Cruella is set to catapult Disney fans back to the punk scenes of the 1970s! The 2021 movie will feature Emma Stone as the villainous and fur-crazy leading character, Cruella de Ville.
Other Upcoming Disney Movies
In addition to the above upcoming Disney movies are several other future films. While some of them have locked release dates but are yet to receive titles, others already have titles but no release dates yet. Included are also some Disney movies which are still undergoing development. Let's have a look.
Dated but Untitled Disney Movies 
Pixar animated film – June 18, 2021
Disney live-action film – October 8, 2021
Walt Disney animated film – November 24, 2021
Pixar animated film – March 18, 2022
Disney live-action film – May 27, 2022
Pixar animated film – June 17, 2022
A Disney live-action film – July 8, 2022
Disney live-action film – October 7, 2022
Disney live-action film – November 4, 2022
Walt Disney animated film – November 23, 2022
Disney live-action film – February 17, 2023
Titled but Undated Disney Movies
Magic Camp
Secret Society of Second Born Royals
Stargirl
Timmy Failure: Mistakes Were Made
Togo
Disney Movies still in Development
29 Dates
Untitled film by Byron Howard & Lin-Manuel Miranda
Captain Nemo
Cheaper by the Dozen remake
Untitled Chip 'n Dale: Rescue Rangers film
Diary of a Wimpy Kid reboot
Disenchanted
Don Quixote
Untitled film by Domee Shi
Father of the Bride
Untitled FC Barcelona film
Flora & Ulysses
Home Alone reboot
The Hunchback of Notre Dame
Untitled musical film about a Latina princess
Lilo & Stitch
The Little Mermaid
Night at the Museum reboot
The Paper Magician
The Parent Trap
Peter Pan
Shrunk
Sister Act 3
The Sword in the Stone TBA