Just like in many countries of the world, the Ghanian military, collectively known as the armed forces, consists of the Navy, the Army, and the Air Force. Wanting to join the Military in Ghana is a noble desire that requires extensive training. This training happens in military training schools and camps scattered all over Ghana.
In this article, we will be helping you locate these centers as well as outline what will be required of you to get enrolled and the duration of time required for these training.
List of Military Training Schools in Ghana
There are basically two institutions in Ghana saddled with the responsibilities of training officers of the Ghana armed forces. They are the Ghana Armed Forces Command and the Staff College, Ghana Military Academy.
Below is all you need to know about them, including their contact details.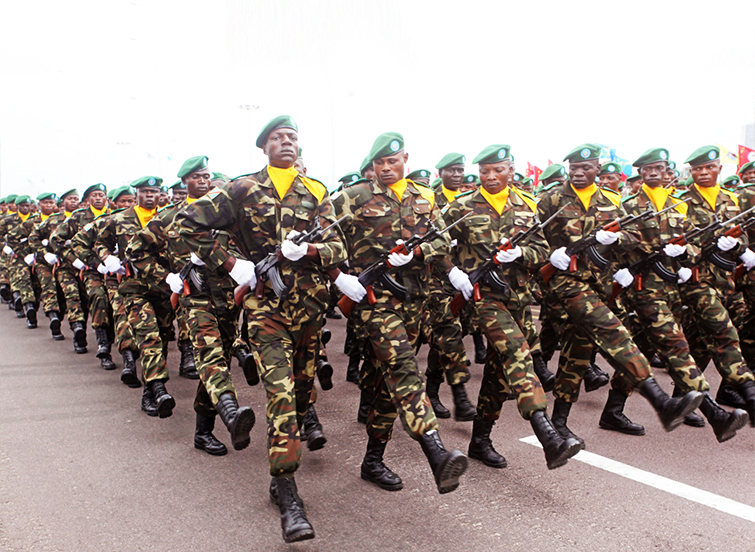 Ghana Armed Forces Command and Staff College (GAFCS)
The Ghana Armed Forces Command and Staff College (GAFCS) was established in 1963 with the aim of training officers of the Ghana Armed Forces and allied officers of Africa in command and staff responsibilities.
However, this mandate has been reviewed over the years and has now doubled as a regional training center, training personnel from other African countries. This gave rise to the inclusion of more core military/defense programs, leading to the award of the prestigious Pass Staff College (PSC) certificate.
GAFCS has collaborated with both local and international institutions of higher learning like the Ghana Institute of Management and Public Administration (GIMPA), the University of Ghana, Bradford University UK, and Cranfield University (UK), and now offers other courses aside from the Defence and Military Studies it originally began with.
It now offers courses in International Politics, Crisis and Conflict Management, Governance and Leadership, and Administration and Management.
Contact Details
Ghana Military Academy
After so many years of relying on foreign Military Academies to commission potential Ghanaian Officers for the Ghana Armed Forces, the Ghanian government in April 1960 decided to establish its own military academy and that was what gave birth to the Ghana Military Academy (GMA).
The academy initially offered basic military training to officer cadets from the Ghana Army, Ghana Navy, and the Ghana Air Force alone but has since extended training to other English-speaking countries in West Africa.
Contact Details
Address:

Parade Square, Accra, Ghana

Region: Greater Accra
Telephone: 

+233 30 277 4511
Military Training Camps in Ghana and Their Addresses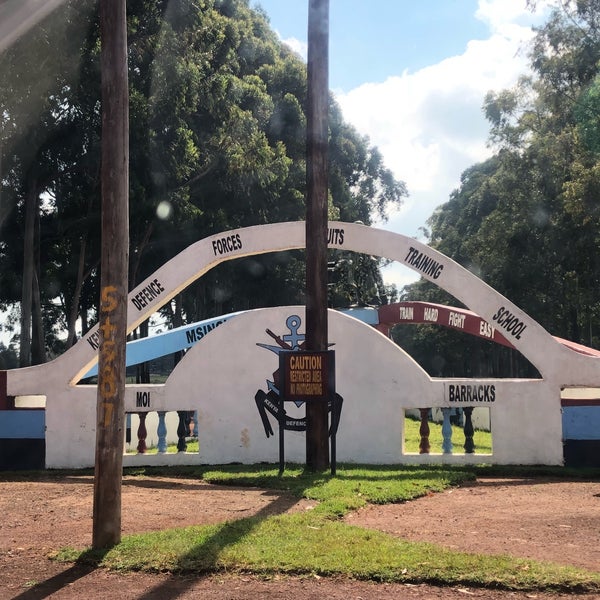 There are several military training camps in Ghana designed for different purposes. Here is a list of training camps and their addresses.
1. Army Combat Training School
Address:

Unnamed Road, Accra, Ghana

Region: N/A
Telephone: N/A
2. Army Recruit Training School
Address: V2HM+VVV, Kordiabe, Ghana
Region: N/A
Telephone:

+233 24 518 9692
3. Navy Training Center Nuterkpor-Sogakope
Address: South Tongu, Ghana
Region: N/A
Telephone: N/A
4. Military Jungle Warfare Training School
The Jungle Warfare School is a series of situational training exercises designed to train participants in counter-insurgency and internal security operations.
Address: Achiasi
Region: Eastern Region

Telephone: N/A
List of Military Barracks in Ghana and Their Locations
Military barracks are blocks of buildings where soldiers or other members of the military or armed forces live and work. Almost every country with soldiers or the army has some sort of military barrack and Ghana for one is not left out on this.
The purpose of building barracks is to separate military personnel from civilians, for continuous training, and to also enforce discipline. Barracks can be temporary or permanent structures. Temporary structures like the ones erected in war zones or during peace missions.
Morden day barracks are built like a community; it houses almost everything the soldiers and their families may need like hospitals, schools, markets, recreation centers, etc. This way, they are focused on their jobs, having everything they need provided for them within their community.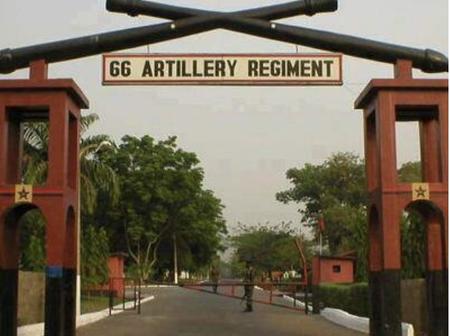 Here is a list of all the military barracks in Ghana and their locations
| | | | |
| --- | --- | --- | --- |
| S/N | Names of Barrack | Info | Location |
| 1. | 1 Inf BN, Michel Camp, Tema | This particular barracks happens to be the First Battalion of Infantry of the Ghana Armed forces. | Tema in the Greater Accra Region of Ghana. |
| 2. | 2 Inf BN, Myohaung Barracks | Popularly known as the 2nd Infantry Battalion (2Bn), Myohaung Barracks was built during the second world war under British rule. | Apremdo, Takoradi – Agona Road, Takoradi, Ghana |
| 3. | 5 Inf BN, Arakan Barracks, | This is the headquarters of the Ghana Armed Forces and also doubles as the Ghanaian Ministry of Defence. | The camp is in Accra, Greater Accra, Ghana. |
| 4. | 64 Infantry Regt- Gondar Barracks | The 64th Infantry Regiment is headquartered here | Gondar Barracks is located in Burma Camp |
| 5. | 66 Arty Regt- Volta Barracks Ho, Armd Recce Regt | This is one of the most popular military barracks in Ghana | Volta Region, Ghana |
| 6. |  Uaddara Barracks | Kumasi Fort and Military Museum are some of the few military museums in Africa and they are  located here | This barracks is located in Kumasi, the capital city of the Ashanti Region |
| 7. | Gondar Barracks | Gonda barracks in Bantama district of Kumasi. |  Kumasi. |
| 8. | 48 Engr Regt | The 48 Engineer Regiment was formed from the Field Engineer Regiment, at Teshie, in February 1965. | Teahie Camp, upper terrace, Accra. |
| 9. | Warji Barracks | | Teahie Camp, Accra |
| 10. | Burma Camp Barracks | Burma camp where the fighting that brought Jerry Rawlings to power during the June 1979 coup happened. The Camp has a total of twenty-four schools, with a population of  over 14 thousand | Burma Camp |
| 11. | Kamina Barracks |  Also known as the 6th Battalion of Infantry( 6Bn) named after Kamina Funkstation, this Barracks houses personnel of the Northern Regional Command of the Ghana Army branch of the Ghana Armed Forces. | Tamale |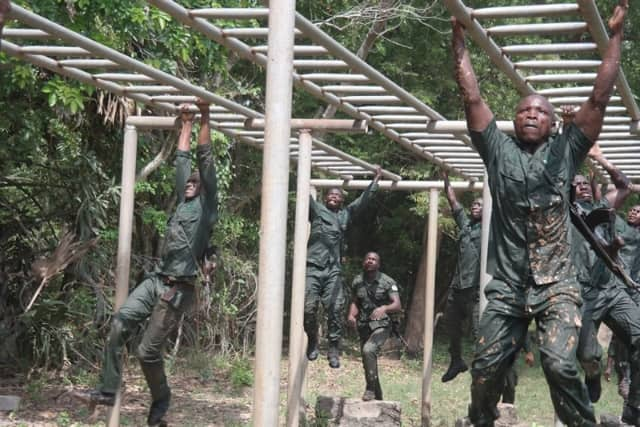 Requirements For Admission into Military Academy in Ghana
The general requirements to be admitted into the Ghana Military Academy include:
You must a Ghanaian citizen by birth
Have at least a high school certificate
You must not be less than 18 years and more than 25 years at the time of application.
You must be medically fit by Armed Forces standards.
Unmarried (for regular officer candidates only).
Be of good behavior
Be of a minimum height of 1.68m (5'6'') for males and 1.60m (5' 4") for females.
How Long Does The Ghana Army Training Last?
Training to join the military in Ghana takes about 2 years (24 months). A minimum of 18 months (a year and six months) for regular career course (RCC) officer cadets and six months for the short service and special duties commission (SSC/SD) courses officer cadets.
The Regular Career Course is completed in not less than four (4) terms, with each career course covering specific key areas in the training.