Mark Wahlberg's movies have overtime entertained many across the globe earning him the deserved fame and money. The versatile entertainer who hails from Boston, Massachusetts has had a thriving career that has lasted for three decades and counting. He is considered one of Hollywood's finest actors and has so far amassed a net worth of $225 million for his efforts in the movie industry. Below is a list of some of his popular works ranked from best to worst.
List of Popular Mark Wahlberg Movies and TV Shows From Best To Worst
1. Three Kings (1999)
Tomatometer 94%, IMDb 7.1/10
Production Budget: $48 million
Box Office: $108 million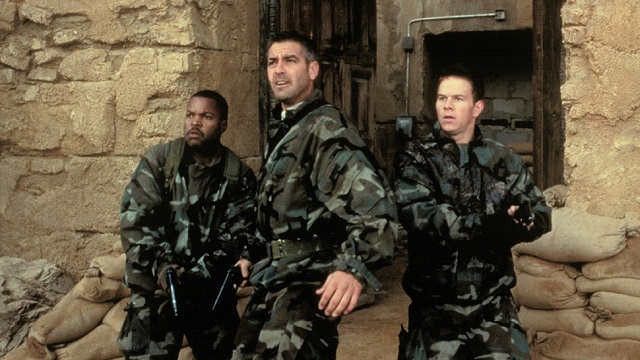 After the end of the Gulf war, 4 American soldiers embarked on a gold heist after finding a map detailing where gold bullions were stored in bunkers. The movie featured Mark Wahlberg, George Clooney, Ice Cube and several others. It received generally positive criticisms, from notable sites like Rotten Tomatoes. It grossed about $108 million from the Box Office, with a production budget of $48 million.
2. Boogie Nights (1997)
Rotten Tomatoes 93%, IMDb 7.9/10
Production Budget: $15 million
Box Office: $43.1 million
This historical drama film details the life of a dishwasher in a nightclub, who later on became an adult movie star. It has a stellar cast of Mark Wahlberg, Burt Reynolds, Julianne Moore, and several others. The movie and its cast won several awards such as Best Cast given by the Florida Film Critics Circle Awards and received several nominations as well. Wahlberg received a nomination for Best Performance by an Actor in a Motion Picture – Drama for his efforts. Critics generally gave it a 93% rating while it made $43.1 million at the box office against a budget of $15 million.
3.)  The Fighter (2010)
Rotten Tomatoes 91%, IMDb 7.8/10
Production Budget: $25 million
Box Office: $130 million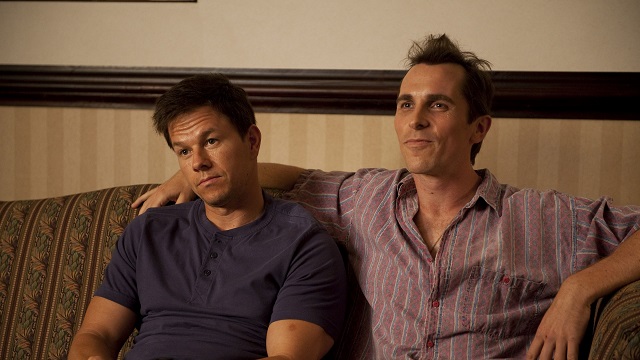 This sports-themed movie focuses on the life of a professional boxer Micky Ward – played by Mark Wahlberg, and his older brother. This Mark Wahlberg movie received very good reviews from critics. It was a box office hit with $130 million generated against a budget of $25 million. Wahlberg won the Best Actor award from the African American Film Critics Association for his role in the movie.
4.) Deepwater Horizon (2016)
Tomatometer 83%, IMDb 7.1/10
Production Budget: $156 million
Box Office: $121 million
This is one of Mark Wahlberg movies that received more positive ratings on the whole. Although its Box Office earnings of $121 million was less than its production budget of $156 million, it didn't take any shine off the movie.
Wahlberg and Peter Berg won the Spotlight Award given by the National Board of Review for their performance in the movie; the movie also won several other awards and received several nominations as well. The People's Choice Awards for Favorite Dramatic Movie Actor went to Wahlberg.
5.)  The Other Guys (2010)
Tomatometer 78%, IMDb 6.6/10
Budget: $100 million
Box Office: $170.4 million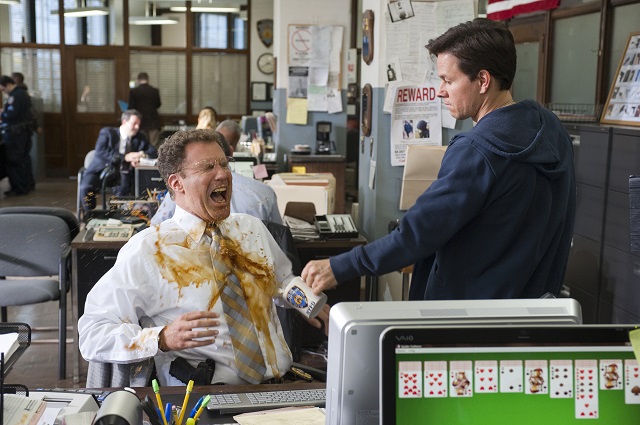 Two police officers with different personalities become partners and try all their best to fill the boots left by the demise of the leading cops in the department and to take down a financial heist syndicate threatening the retirement funds. The well-received movie had a stellar cast including Dwayne Johnson, Samuel L. Jackson, Mark Wahlberg, Eva Mendes, and several others. The Mark Wahlberg movie won The Best Comedy Film Award at the Comedy Awards and received several other nominations in different categories.
6.) The Italian Job (2003)
Tomatometer 73%, IMDb 7/10
Budget: $60 million
Box Office: $176.1 million
A group of thieves pulled off a heist but were double-crossed by one of the members. Now they plan to take their revenge and steal back what was taken from them. The movie was well-received critically and made twice its production budget at the box office. It featured an A-list cast such as Mark Wahlberg, Charlize Theron, and Jason Stratham.
7.) Entourage
Tomatometer 66%, IMDb 8.4/10
The American comedy-drama which began in 2004 is one of Wahlberg's television shows that received very good reviews. In its 3rd season in 2006, it received good reviews from critics and Rotten Tomatoes rated it 75%. It won the British Academy Award for Best International Program that year.
8.) Ted 2 (2012)
Rotten Tomatoes 45%, IMDb 6.3/10
Budget: $68 million
Box Office: $216.7 million
Critics found the humor in the first Ted movie very refreshing, however the same could not be said for the sequel Ted 2 which was rated lower than the first movie. The second installment follows the foul-mouthed teddy bear as he tries to get his own wife and adopt a kid. It was, however, a box office success.
See Also: Swoosie Kurtz Bio, Net Worth, Facts, Movies, and TV Shows
9.)  Wahl Burgers (from 2014 to 2019)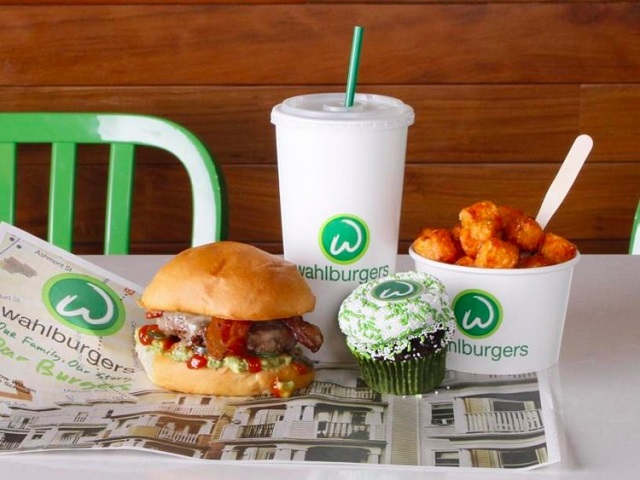 This is another television series that features not only Mark Wahlberg, but his entire family including his wife Donnieas well. , Although the show got mixed reviews from seasoned critics, it won an Emmy award in 2014.
10.) Transformers: Age of Extinction (2014)
Rotten Tomatoes 18%, IMDb 5.6/10
Budget: $210 million
Box Office: $ 1.1 billion
The 4th installment in the Transformers movie series was a success at the Box Office grossing over $ 1.1 billion, with a budget of $ 210 million; but despite its financial success, it received negative reviews for its storyline which was centered on an Autobots named Optimum Prime whom rogue government and CIA officials are seeking to exploit for gains. Critics found many flaws in the Mark Wahlberg movie. It's 18% makes it one of his lowest-ranked movie.