At a very fast pace, the world is advancing scientifically and technologically, and to this effect, the age factor is becoming very significant in deciding who leads the people. This is because it has been proven that at old age, the human brain begins to dwindle into a selective amnesia state. But despite there being overwhelming evidence to prove this, there are still many leaders around the world who are among the oldest people in the world. This will lead you to wonder if there are no young and vibrant hands to steer the affairs of these countries.
These leaders have made the saying "the youth are the leaders of tomorrow" a mere illusion in some countries of the world as the youth sit back and watch their grandfathers and grandmothers refuse to release their tight grip on power, either because they are legal lifetime leaders or just tyrants who are power-drunk.
Whatever the case, here are the oldest presidents and heads of state who believe they are capable of steering the affairs of the people even when their age is seriously beginning to tell on them.
10. Pope Francis – Vatican City State
Date of Birth: 17 December 1936
Papacy: 13 March 2013 – Present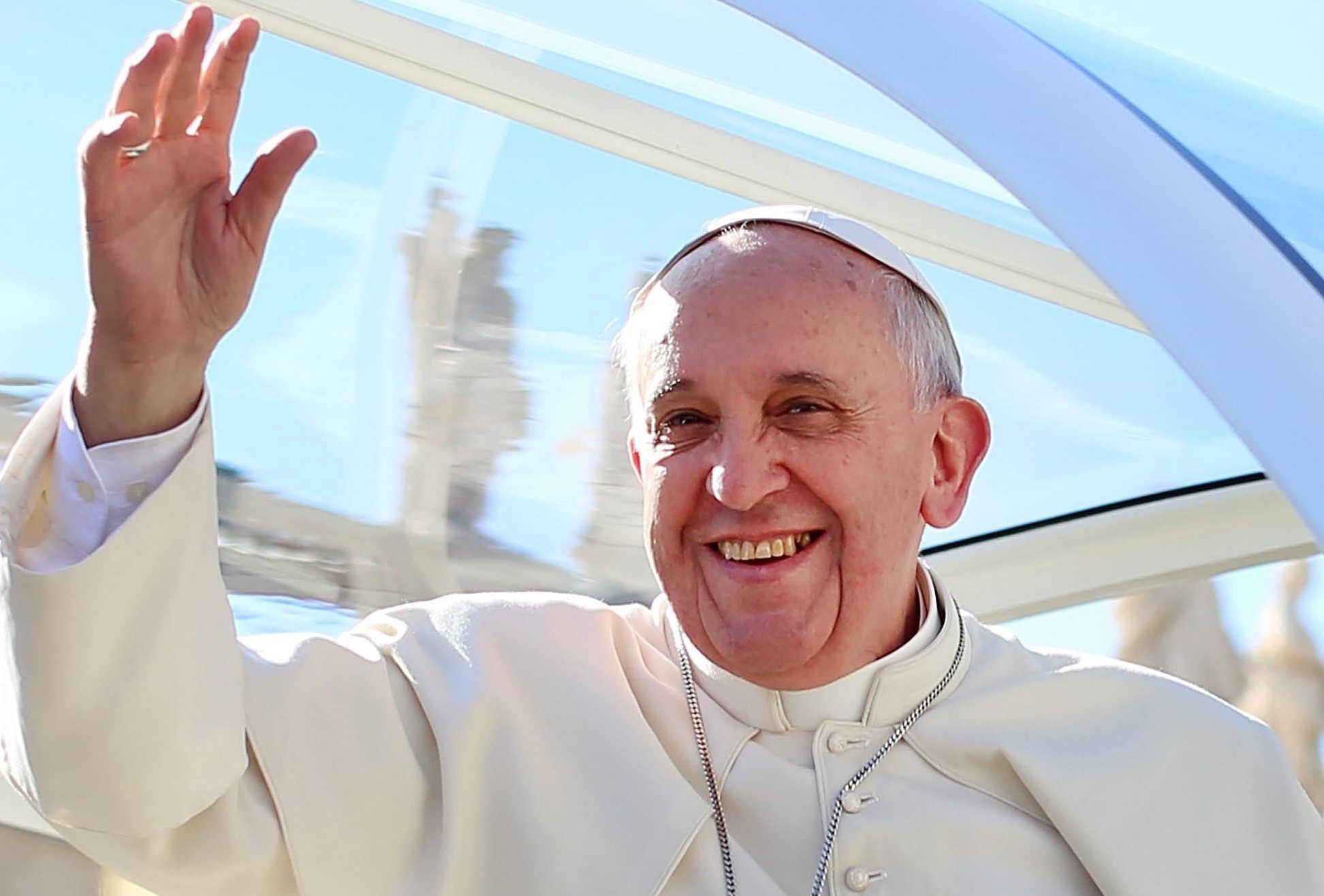 Pope Francis is the current sovereign of the Vatican City State. Born December 17, 1936, to Italian immigrants to Argentina, Francis grew up living a secular lifestyle until in his early twenties when he was called to the church, joining the Jesuit novitiate in 1958.
After receiving the necessary qualifications, he was ordained a priest in 1969 and took his final vows in the Jesuit order in 1973. Francis later became the leader of the Jesuit province of Argentina from 1973 to 1979. After holding several titles in the Catholic Church, he became pope on March 13, 2013, becoming the first pope from the Western Hemisphere, the first from South America, and the first from the Jesuit order.
9. Salman bin Abdulaziz Al Saud – Saudi Arabia
Date of Birth: 31 December 1935
Reign: 23 January 2015 – Present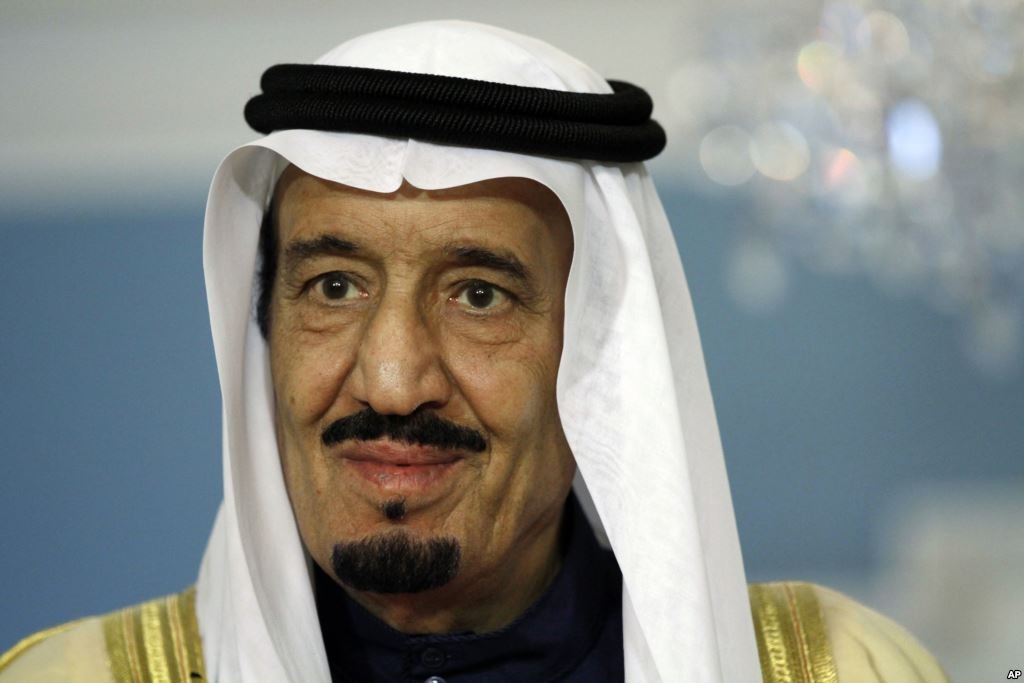 Salman bin Abdulaziz Al Saud is the King of Saudi Arabia, custodian of the Two Holy Mosques, and the head of the House of Saud. He served as the deputy governor and then the Governor of Riyadh for 48 years from 1963 to 2011. He was appointed as defense minister in 2011 and was then named the Crown Prince in 2012 following the death of his brother, Nayef bin Abdulaziz Al Saud. Salman was crowned as the new king of Saudi Arabia on 23 January 2015 following the death of his half-brother, King Abdullah.
8. Khalifa bin Salman Al Khalifa – Bahrain
Date of Birth: 24 November 1935
Office Term: 19 January 1970 – Present
Born in 1935, Prince Khalifa bin Salman Al Khalifa is one of the oldest leaders in the world. He is a royal in Bahrain and comes from a family with a long history of leadership in the country. He is the paternal uncle of the current reigning King Hamad bin Isa Al Khalifa and the granduncle of Crown Prince Salman.
Prince Khalifa has served as the Prime Minister of Bahrain since 1970, a year prior to the independence of Bahrain. This makes him the longest-serving prime minister of any government in the globe. Regardless, he doesn't have as much authority as the King who can appoint or dismiss ministers.
7. Mahmoud Abbas – Palestine
Date of Birth: 15 November 1935
Political Party: Fatah
Presidential Term: 15 January 2005 – Present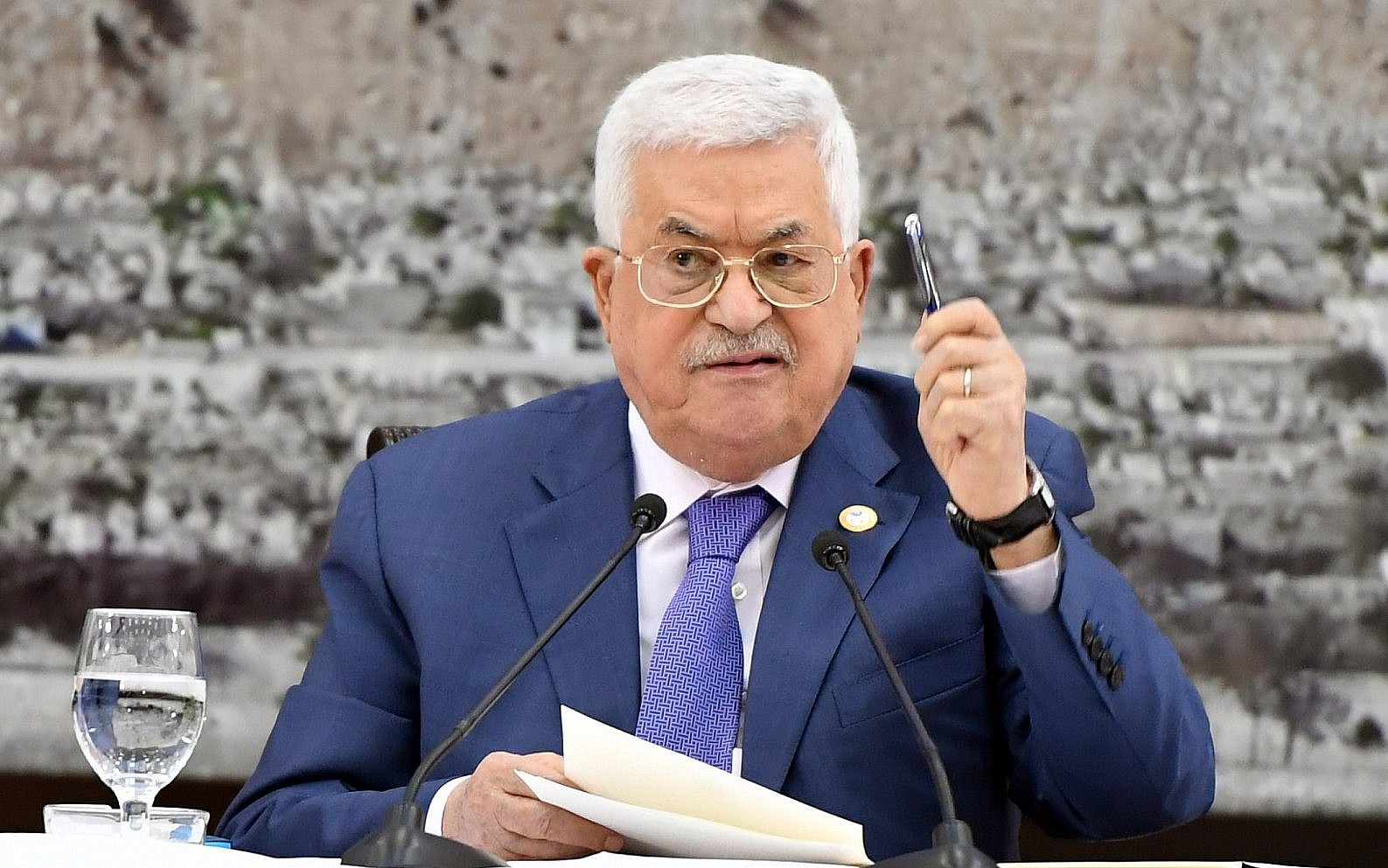 Mahmoud Abbas is the present president of the State of Palestine and the Palestinian National Authority. He was elected on 15 January 2005 following the death of Yasser Arafat. Before becoming the president, he was Prime Minister of the Palestinian National Authority.
6. Michel Aoun – Lebanon
Date of Birth:

18 February 1935

Political Party: Free Patriotic Movement/Reform and Change Bloc
Presidential Term: 31 October 2016 – Present
Michel Aoun became the 13th president of Lebanon after he was elected in October 2016. He is one of the most notable leaders of the country in modern history. Before launching his political career in 2005, he was instrumental to the liberation of Lebanon from Syria and even acted as the Prime Minister in East Beirut.
5. Paul Biya – Cameroon
Date of Birth:

February 13, 1933

Political Party: The Cameroon People's Democratic Movement (CPDM/RDPC)
Presidential Term: 6 November 1982 – Present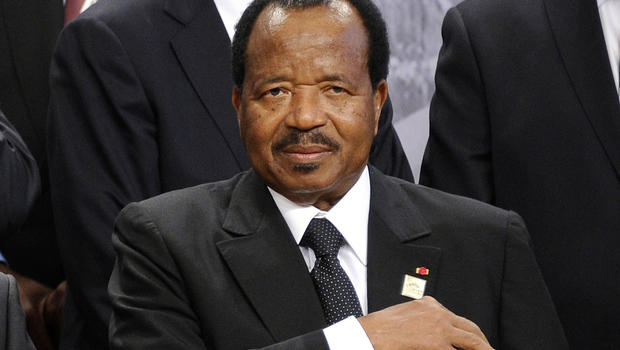 As one of the oldest Presidents in Africa, it comes less as a surprise to see Paul Biya on this list. Ever since the surprising resignation of Ahmadou Ahidjo, whom he succeeded in November 1982, Biya has held on to power in post-colonial Cameroon. He was re-elected for his seventh time as President of Cameroon in 2018.
4. Colville Young – Belize 
Date of Birth: 20 November 1932
Political Party: United Democratic Party (UDP)
Governor-General Term: 17 November 1993 – Present
Sir Coville Norbert Young is the Governor-General of the Caribbean country of Belize. He came to power in 1993 and has become the longest-serving governor-general of the country. Norbert Young's legacies include promoting Belizean music, education and teachers training, and maintaining relations with foreign dignitaries and countries. In fact, Belize owes much of its economic and infrastructural growth to this knight in shining armor.
3. Raúl Castro – Cuba
Date of Birth: 3 June 1931
Political Party: Communist Party of Cuba
Term: 19 April 2011 – Present
Raul is the brother to famous Cuban revolutionary leader and President, Fidel Castro, who ruled the country from 1976-2008. In 2011, Raul get elected as the First Secretary of the Communist Party of Cuba, a position formerly held by Fidel until his death. In the past, Raul held positions such as acting President of Cuba, Commander-in-chief of the Armed Forces, President of the Council of State.
2. Sabah al-Ahmad al-Jaber al-Sabah – Kuwait
Date of Birth: 16 June 1929
Reign: 29 January 2006 – Present
On January 29, 2006, Sabah Al-Ahmad, a member of the ruling Al-Sabah Kuwait family, became the Emir of Kuwait and Commander of the Kuwait Military Forces after confirmation by the country's National Assembly. It has been fourteen years since Sabah's reign began in Kuwait and his leadership qualities have been hailed by several world leaders, including United States President Donald Trump, France President Emmanuel Macron who applauded Kuwait's contribution to regional stability, and the United Nations after he hosted several UN-sponsored meetings of leaders concerning the Yemeni civil wars and his role as a mediator in the Qatar diplomatic crisis.
1. Queen Elizabeth II – United Kingdom
Date of Birth: 21 April 1926
Reign: 6 February 1952 – Present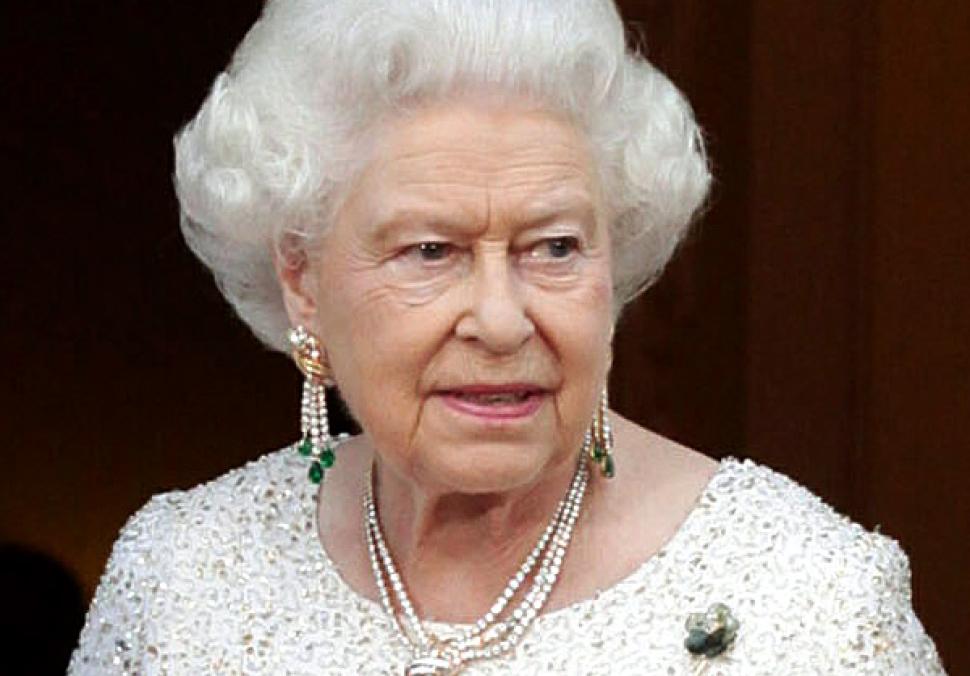 Queen Elizabeth II is the oldest monarch or head of state having ascended the throne in 1952 following the death of her father. The Queen of the United Kingdom and the other Commonwealth realms has reigned as a constitutional monarch through major political changes in the world that include the devolution in the United Kingdom, accession of the United Kingdom to the European Communities, Brexit, Canadian patriation, and the decolonization of Africa.
Notable Mentions of the Oldest Heads of State and Monarchs
1. Robert Mugabe
Date of Birth: 21 February 1924
Died: 6 September 2019
Political Party: ZANU PF
Presidential Term: 31 December 1987 – 21 November 2017
Until his ousting in 2017, Robert Mugabe was the oldest president in Africa. He had played a prominent role in the liberation of his country and as a result, saw Zimbabwe as his. He served as Prime Minister from 1980 to 1987 and then as president from 1987 to 2017. About two years after he was removed as the president of Zimbabwe, he passed away in Singapore where he was receiving treatment.
2. Beji Caid Essebsi – Tunisia
Date of Birth: 29 November 1926
Died: 25 July 2019
Political Party: Nidaa Tounes
Presidential Term: 31 December 2014 – 25 July 2019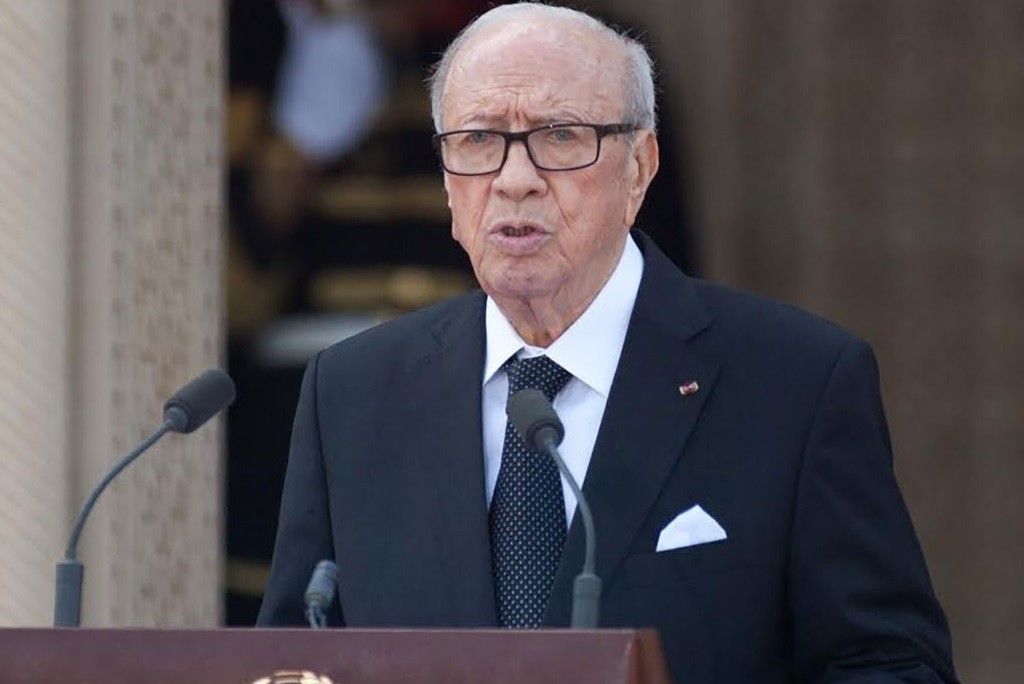 With a political career that spanned over 60 years, Mohamed Beji Caid Essebsi was a Tunisian politician who served as the President of Tunisia from December 2014 to July 2019. Previously, he served as Minister of Foreign Affairs from 1981 to 1986 and as Prime Minister from February 2011 to December 2011. He became the oldest president in Africa and the third oldest in the world after the death of Robert Mugabe.
3. Abdul Halim of Kedah – Sultan of Kedah, Malaysia
Date of Birth: 28 November 1927
Died: 11 September 2017
Reign: 14 July 1958 – 11 September 2017
Abdul Halim was the 28th Sultan of Kedah, reigning from 1958 to 2017. He previously served as the fifth Yang di-Pertuan Agong of Malaysia from 1970 to 1975 and as the 14th Yang di-Pertuan Agong from 2011 to 2016, becoming the oldest person to hold the office and the first to hold it twice. Prior to his death, he was the second longest-reigning living monarch in the world after Queen Elizabeth II.
4. Akihito – Japan
Date of Birth:

December 23, 1933

Reign: 7 January 1989 – 30 April 2019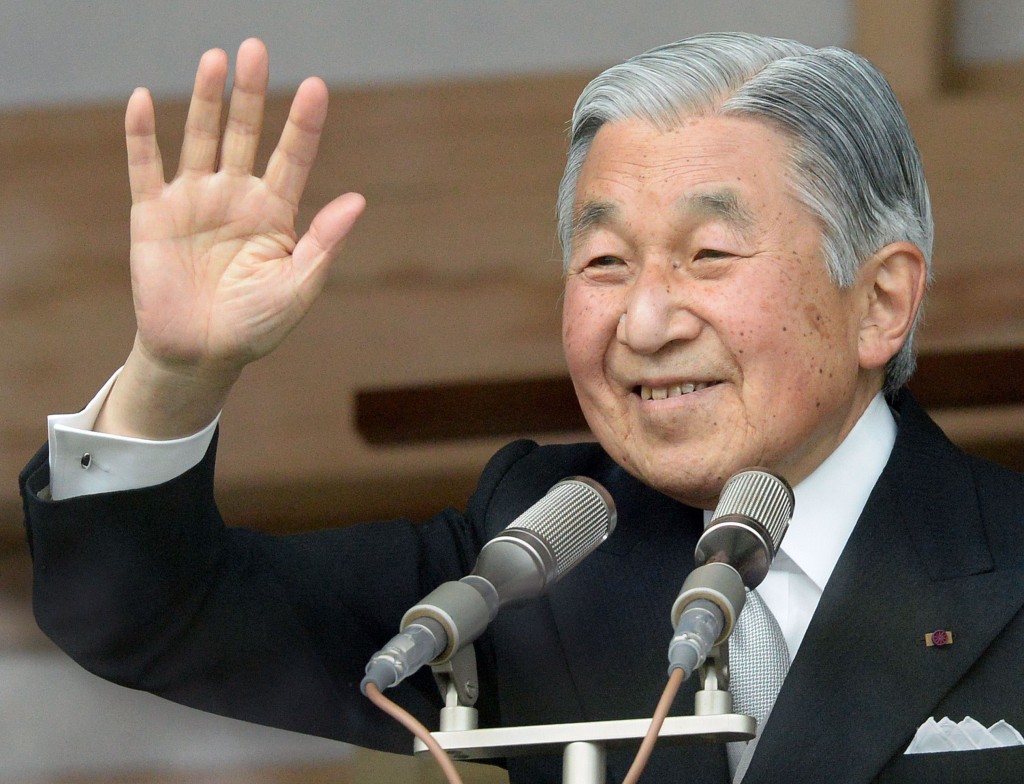 Akihito reigned as the 125th emperor of Japan from 7 January 1989 until 30 April 2019. He ascended the Chrysanthemum Throne upon the death of his father, Emperor Showa (Hirohito), but has since abdicated due to his age and declining health.
5. Abdelaziz Bouteflika – Algeria
Date of Birth: March 2, 1937
Political Party: National Liberation Front
Presidential Term: 27 April 1999 – 2 April 2019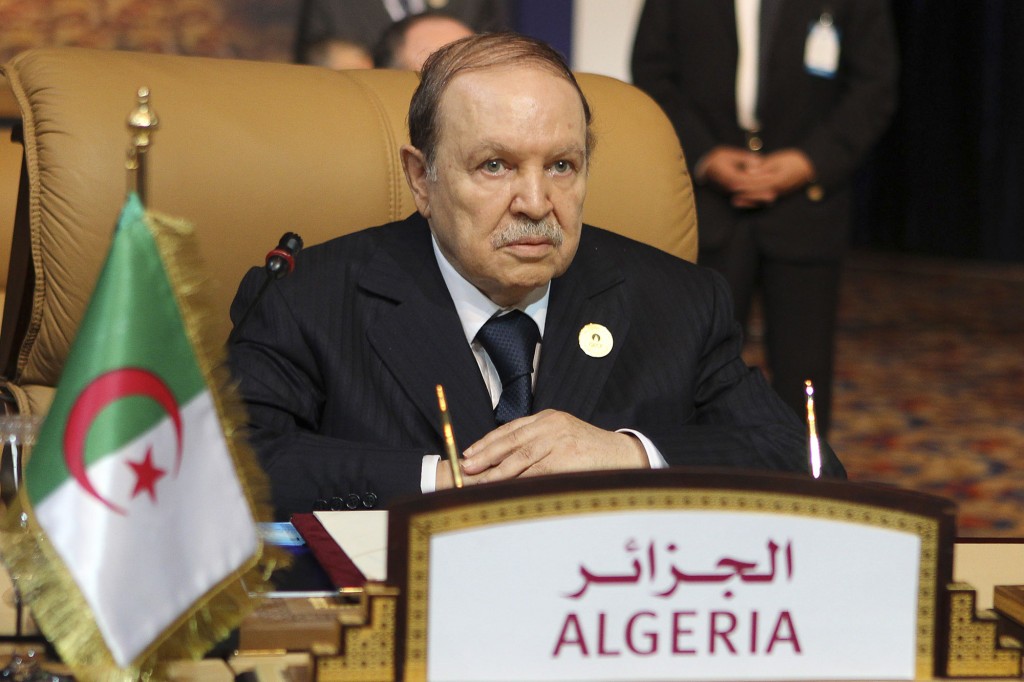 Abdelaziz Bouteflika is an Algerian politician who served as the fifth President of Algeria from 1999 to 2019 when he resigned. Prior to becoming president, he was Minister of Foreign Affairs from 1963 to 1979. As President, he presided over the end of the bloody Algerian Civil War in 2002 and ended emergency rule in February 2011 amidst regional unrest. He has also served as president of the United Nations General Assembly.
6. Manuel Pinto da Costa – São Tomé and Príncipe
Date of Birth: 5 August 1937
Political Party: MLSTP/PSD (1975–2011), Independent (2011–present)
Presidential Term: Ist Tenure (1975 to 1991); 2nd Tenure (2011 to 2016)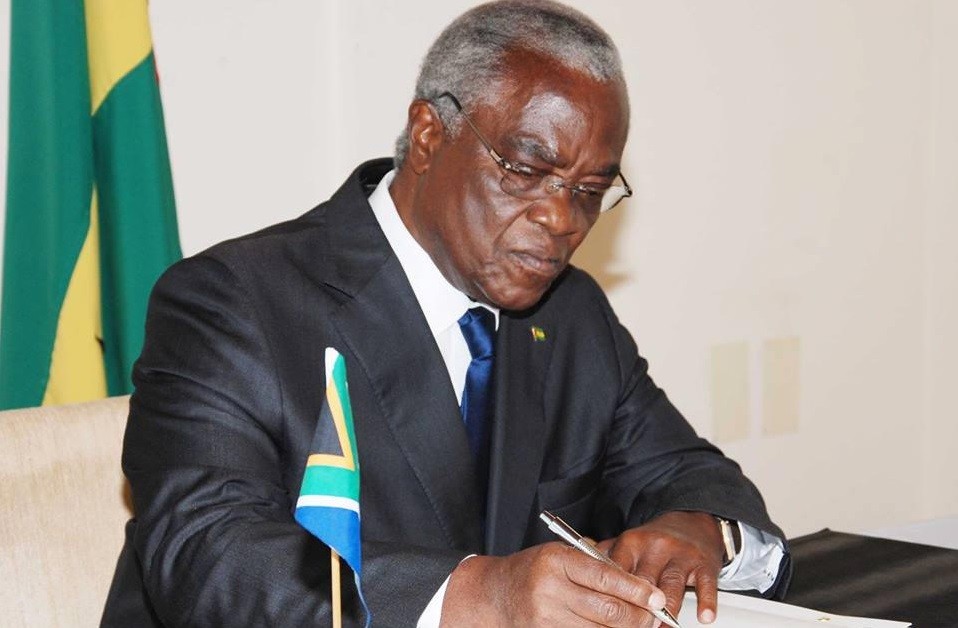 Manuel Pinto da Costa served as the first President of São Tomé and Príncipe from 1975 to 1991. He was again elected as President in August 2011 and took office on 3 September 2011. However, in 2016 during the country's election, he withdrew from the election despite being qualified for another round. His decision saw the market opposition win the election.
5 Longest-lived State Leaders
1. Chau Sen Cocsal (104 years) – Cambodia
Date of Birth: 1 September 1905
Died: 22 January 2009
Political Party: Sangkum
Prime Ministerial Term: 6 August 1962 – 6 October 1962
Popularly known as "Chhum", Chau Sen Cocsal was a civil servant who became a politician and held a couple of high ranking government positions such as Deputy Governor of Takéo Province in 1928, Governor of Svay Rieng Province in 1938, Governor of Kompong Chhnang Province in 1940, Mayor of Phnom Penh in 1945, Governor of Kompong Cham Province in 1946, Governor of Kandal Province in 1948, and interim Prime Minister of Cambodia in 1962. He also twice served as President of the National Assembly.
2. Ek Yi Oun (103 Years) – Cambodia
Date of Birth: 1910
Died: 2013
Party: Sangkum Party
Prime Ministerial Term: 11 January 1958 – 17 January 1958
Ek Yi Oun served as Prime Minister of Cambodia from 11 January 1958 – 17 January 1958, one of the shortest terms in office in the history of the country. He also served as acting President of the National Assembly of Cambodia in 1970 and was a prominent member of the Sangkum party.
3. Antoine Pinay (102 Years) – France
Date of Birth: 30 December 1891
Died: 13 December 1994
Political Party: Democratic Alliance (1936–1938), Democratic and Radical Union (1938–1940), Independent Radicals (1940–1949), Independent (1940–1949), CNIP (1949–1958), Union for the New Republic (1958–1968)
Prime Ministerial Term: 8 March 1952 – 8 January 1953
Antoine Pinay served as Prime Minister of France from 8 March 1952 to 8 January 1953. Before then, he had fought for the French nation during World War I where he injured his arm that was paralyzed for the rest of his life. That did not deter him from serving his nation in several capacities such as a member of the Senate in 1938, Conseil National in 1941, and Mayor of Saint-Chamond among other positions.
4. Prince Naruhiko Higashikuni (102 years) – Japan
Date of Birth: 3 December 1887
Died: 20 January 1990
Political party: Independent
Prime Ministerial Term: 17 August 1945 – 9 October 1945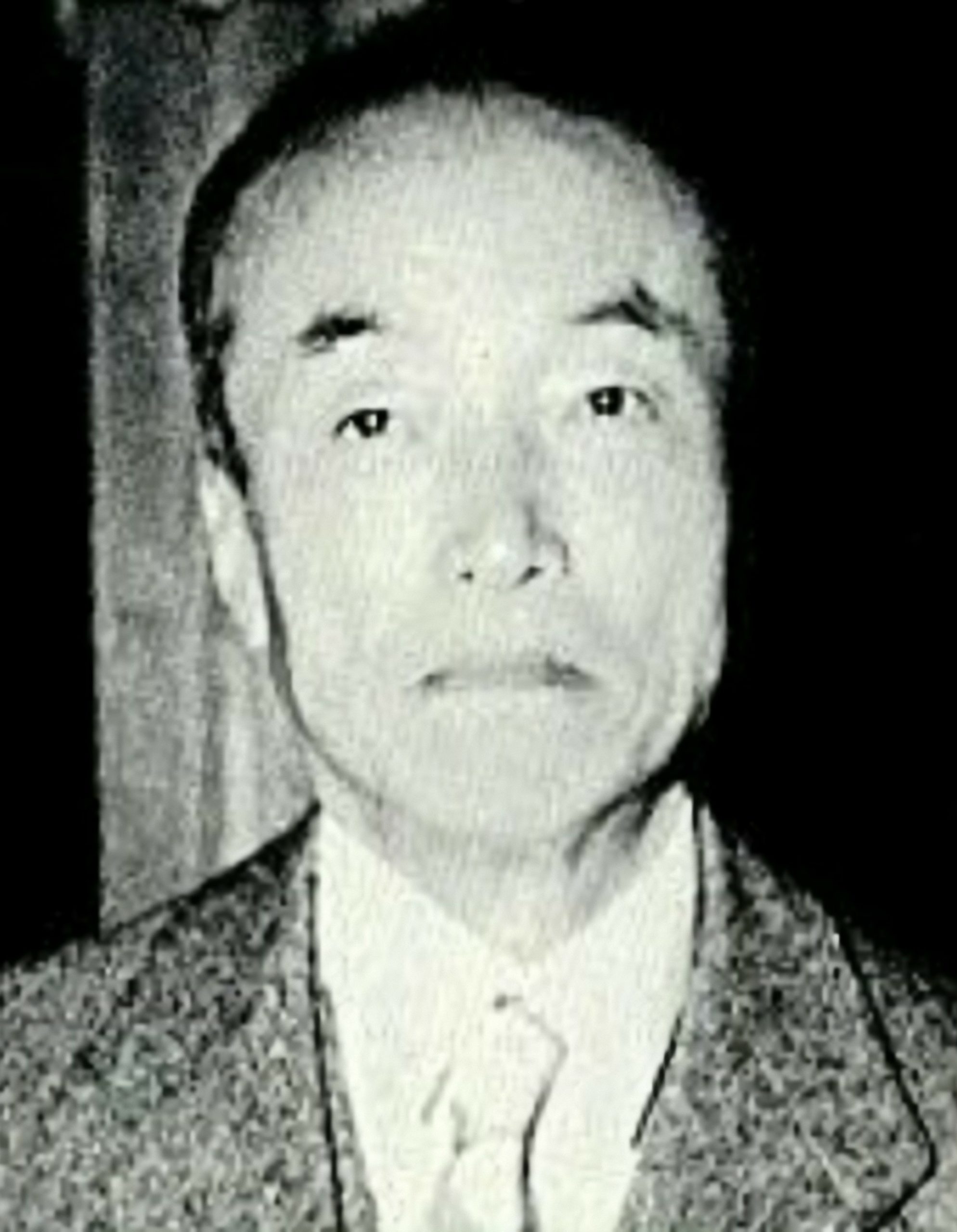 Naruhiko was born into the Japanese Imperial family in Kyoto, Japan. He attended The Imperial Japanese Army Academy, Army War College from where he mastered the skills of leadership and military know-how. Later on, in August 1945, he became the Prime Minister of Japan, serving until 9 October 1945. Though his term was short-lived, he made history as the only member of the Japanese imperial family to head a cabinet and the last general officer of the Imperial Japanese military to become Prime Minister.
Prince Naruhiko's contribution to the nation can still be seen to this day, one of which is the Chiba Institute of Technology that he founded.
5. Celâl Bayar (98 Years) – Turkey
Date of Birth: 16 May 1883
Died: 22 August 1986
Political Party: Democrat Party
Presidential Term: 27 May 1950 – 27 May 1960
Mehmut Celâl Bayar was the third President of Turkey who ruled the country from 1950 to 1960. Before that, he had occupied other political positions such as the Prime Minister of Turkey from 1937-1939, Deputy Minister of Economy in 1921, and Minister of Exchange Construction and Settlement in 1924.
5 Oldest Ever Serving State Leaders 
1. Giovanni Paolo Lascaris (97 years, 47 days) – Malta
Date of Birth:

28 June 1560

Died: 14 August 1657
Office: Grand Master of the Order of Saint John
Term: 16 June 1636 – 14 August 1657
Born in 1560, Giovanni is the oldest ever-serving state leader in the world. An Italian lord, Giovanni spent a remarkable part of his life living and serving in the monastery. His religious journey started in 1584 when he joined the Order of St. John of Jerusalem. Around 1615, due to his diligence, he was made the master of St Anthony prison and in 1636, he secured the post of Grand Master of Order of Malta which he held until his passing in 1657.
2. Enrico Dandolo (97–98 years) – Venice
Date of Birth: c 1107
Died: May 1205
Title: Doge of Venice
Term: 21 June 1192 –  May 1205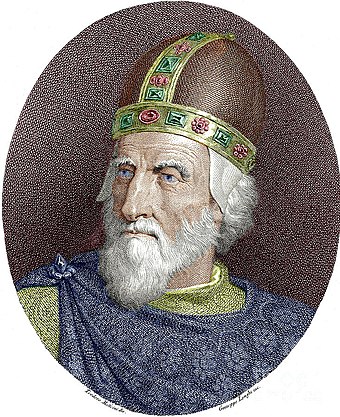 A member of a famous patrician family, Enrico Dandolo died at the age of almost 98 as the 41st Doge of Venice. He served in this role from 1192 until his demise. Before his death, he made a mark for his avowed devoutness, longevity, and intelligence. He also left notable footprints during his role in the Fourth Crusade and the Sack of Constantinople.
3. Abdul Momin (97 years, 148 days) – Brunei
Date of Birth: 21 May 1788
Died: 30 May 1885
Office: Sultan of Brunei
Reign: 1852 – 29 May 1885
Sultan Abdul Momin was the 24th Sultan of Brunei who oversaw the affairs of the country between 1852 and 1885 when he died. It is important to note that during Abdul Momin's reign, he encouraged the practice of Islam and to further propagate the new religion, he sponsored the religious pilgrimages of ulamahs in his kingdom to the holy city of Mecca.
4. Hastings Banda (96 years, 98 days) – Malawi
Date of Birth: 15 February 1898
Died: 25 November 1997
Political Party: Malawi Congress Party
Presidential Term: 6 July 1966 – 24 May 1994
Before Joyce Banda's presidential reign between 2012 and 2014, there was first, Hastings Banda. The outstanding leader became the country's first president after it attained independence in 1964 and remained in power till 1994. Although the senior Banda was criticized for running a highly repressive autocracy, his time in power will go down in history as the era the country transition from Nyasaland to the Republic of Malawi.
5. Prem Tinsulanonda (96 years, 97 days) – Thailand
Date of Birth: 26 August 1920
Died: 26 May 2019
Prime Ministerial Term: 3 March 1980 – 4 August 1988
Regent of Thailand: 13 October 2016 – 1 December 2016
Prem Tinsulanonda was a Thai military officer and politician who served as the Prime Minister of Thailand from 3 March 1980 to 4 August 1988. During his time in office, he brought to an end the communist insurgency and presided over the country's accelerated economic growth. In late 2016, following the death of King Bhumibol Adulyadej, he became regent of Thailand as a result of him being president of the Privy Council.