Lunathi Mampofu (born March 7, 1987) is a 36 year-old South African movie star who wears many hats as an actress, as well as a gospel and opera musician. Mampofu has also displayed competence in fashion designing and can hold her own as a casting director after she has proven her worth in stage productions.
Mampofu has always believed the performing arts to be her forte. Thus, she started early, honing her skills at the South African School of Motion Picture Medium and Live Performance and the New York Film Academy. After she recorded her professional on-screen debut on the set of Isikizi, the Cape Town-born actress scored her break-out role in the drama series Ingozi. She attained another level of fame by depicting the character of Benni in the SA telenovela entitled The Queen, but this is just the tip of the iceberg.
Lunathi Mampofu's Profile Summary
Full Name: Lunathi Mampofu
Gender: Female
Date of Birth: March 7, 1987
Lunathi Mampofu's Age: 36 Years Old
Ethnicity: Black
Nationality: South African
Zodiac Sign: Pisces
Sexual Orientation: Straight
Religion: Christianity
Marital Status: Married
Lunathi Mampofu's Husband (Wife): Dylan Lloyd
Lunathi Mampofu's Children:
Lunathi Mampofu's Parents: Patrick Mampofu and Nosabata Mampofu
Siblings: Mkhokheli Prince Mampofu and Oros Mampofu (twin brothers)
Famous For: Acting
Lunathi Mampofu's Instagram: @lunathimampofu
Facebook: Lunathi Mampofu
Lunathi Mampofu Was Born and Raised In Cape Town
Lunathi Mampofu's date of birth is the 7th of March 1987 and the South African movie and television actress was born in Cape Town. Her parents have been identified as Patrick Mampofu and his wife, Nosabata Mampofu however; their individual professions have never been mentioned.
When quizzed about her biggest inspiration, Lunathi was quick to mention her parents. According to the Cape Town native who described Patrick and Nosabata Mampofu as awesome, her parents are the most understanding and liberal beings she has ever met.
She said their faith is the type that can move mountains and they never hesitate to show love to every single soul they come across. Lunathi's parents she said, have a drive that is beyond normal and they love to be parents to everyone. Concluding, the actress said Patrick and Nosabata have been very inspiring to watch.
She Grew Up With Two Siblings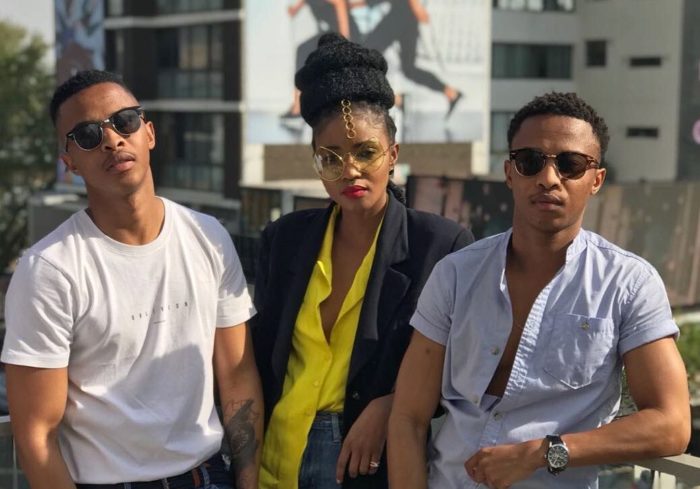 Lunathi Mampofu shared her growing up years with two brothers, a couple of identical twins, Mkhokheli Prince Mampofu and Oros Mampofu. Her brothers are part and parcel of the entertainment industry, doing excellently well in their individual endeavors. According to Lunathi, their deep passion for the arts was what streamlined her choice to follow a profession in the movie industry.
Oros and Prince were often tailed by the media who seek to profile their work and seeing all these, the young Lunathi would often wish to end up exactly like her big brothers and it goes without saying that that dream came to fruition.
Talking about her upbringing, the South African entertainer said she was a goody-goody while growing up and it affected her to the extent that she viewed playing roles as moving to the "other side" of life. However, she later came to enjoy depicting characters that are the exact opposite of her personality. Lunathi Mampofu also believes that bringing a piece of yourself into each role is very important to avoid losing yourself completely in one character.
Lunathi seems to have assigned herself the role of a spokesperson for women all over the world. Some of her videos and pictures on the picture-sharing platform have attested to this.
The television actress once described herself as a free spirit who loves to wear black most of the time.
Is South African Actor, Oros Mampofu Related to Lunathi Mampofu?
One of Lunathi's twin brothers is Oros Mampofu and he is the same Oros that depicted the character of Jama – the university roommate in the popular SA soap opera, Skeem Saam. Oros came onset in the third season, however, he couldn't make it to the fourth season finale as his character got killed. He is one of the country's rising stars who has been featured in several other roles.
His twin, Mkhokheli Prince Mampofu is also striving to create a niche for himself in the entertainment industry but Oros seems to have the upper hand.
Lunathi Mampofu Studied Both in South Africa and The United States
Lunathi Mampofu is one South African lady that is academically sound. Growing up in Cape Town, the youngster attended both primary and secondary school there. Talking about her experience in school, Lunathi said she was an introvert but that didn't stop her from engaging in sports and extracurricular activities. Though she was far from a standout, the actress engaged in sports like hockey, swimming, soccer, frisbee. She also enjoyed shenxe (dodge ball), raced with her friends, and played some hide and seek.
The blossoming entertainer's quest for further academic qualifications took her to the South African School of Motion Picture Medium and Live Performance where she went to hone her skills in acting. Lunathi graduated in 2010 and after one year, she moved to New York, in the United States to enroll at the New York Film Academy – starting in 2011 and completing the course in 2013. She also touched Los Angeles, California, for further studies.
Armed with stellar qualifications from the New York Film Academy, Lunathi Mampofu was more than ready to go home to South Africa and take her rightful place in the movie industry, and that was exactly what she did.
She Gained Fame Through Acting
Lunathi Mampofu's acting career started as far back as her secondary school days when she visibly participated in her school's dramatic activities. Lunathi extensively featured in acting competitions which attracted the media's attention. Even when she went for higher academic qualifications in New York, the thespian played starring roles in a handful of student movies, including Umthandazo, Shack Attack, and Rising Light.
Staying back in the United States may have looked promising for the SA actress but she chose to go home to South Africa in 2016. When the SA drama series known as Isikizi was commencing its pilot run on the 5th of September that year, Mampofu was lucky to score a role in the ninth episode of the 1st season. She was featured in a cameo role as a spiritualist, marking her debut onscreen appearance as a professional actress. Her role in Isikizi opened inroads into other opportunities.
Mampofu Has Made Her Mark In Stage Productions
As earlier mentioned, Lunathi Mampofu already started cutting her teeth in school plays before going professional. Even after her onscreen debut, the South African entertainer still maintained contact with the theatre. To date, she has been featured in a handful of stage productions, notable among them are:
Almost Maine
Remember to Remember the Memorial
Look Before You Leap
Her Breakthrough Occurred on the Set of the Drama Series, Ingozi
Among Mampofu's first projects on television is the popular SA drama series known as Ingozi. In the debut season of the SABC1 drama, she breathed life into the character of the feisty Zikhona. Her performance as Zikhona was quite good and appreciated by the viewing public. The actress was on hand to join the second season still playing Zikhona.
Already one step up the success ladder with her Zikhona role. She scored another notable role in the third season of The Queen on Mzanzi Magic. Giving expression to the character of gangster Benni in the series cast Lunathi in the light of the perfect villain with convincing antics that had viewers constantly glued to the screen during the week. With those two performances, one would not be out of place to state that the New York Film Academy alum is on the right path to success.
Lunathi Mampofu Has Featured In Several Other Roles On TV
The Queen and Ingozi are the actress' best-known roles but, she still has other lesser-known roles in projects like her part in the second season of Karektas as a celebrity guest. The debut season of Ambitions saw Lunathi Mampofu essaying the role of Lerato. The Cape Town-born celebrity was seen in season one of Celeb Feasts with Zola as herself (guest star), season one of Kings of Jo'burg featured her as Zaza / Mystery Woman, and she played Mary in the first season of Shadow.
Her role as Emma on the set of the popular soapie, The River, started in season three and ran far into the fourth season, and Mampofu was the Claudia Dunn we saw in the second season of Unmarried. The television actress' other gigs include Lockdown Heights as Aluta, The Flat Tires as Naledi and This is How as herself. Mampofu was also part of the cast of The Good Man.
Behind The Screen Roles For Mampofu 
While Lunathi Mampofu was still living in the United States, the South African movie and television actress also recorded other professional gigs away from the camera. It is quite obvious that her competence on the screen is indisputable, however, she equally proved herself worthy in the movie production arm of filmmaking, working for Gersh Studios in LA California in her capacity as a casting director.
The Cape-Town Born Star Has Recorded Some Successful Commercials
Top brands and big names in the business world often leverage actors, musicians, sportsmen, and women to sell their goods, thus, it was not surprising when we started seeing Lunathi Mampofu in several ads on television. She is constantly on the commercials for Glen Tea and Discovery Insurance has had the actress grace one of their adverts.
Lunathi was previously engaged at Scout's Honor located in her place of birth, Seapoint, Cape Town, South Arica.
Lunathi Mampofu is Also Into Music
Apart from acting and behind the camera roles in the movie industry, The Queen and Ingozi actress also has a finger in the South African music industry. She is actually gifted with a beautiful voice which she leverages as a vocalist. Her major musical genre is opera and she has done some interesting gospel songs in the past.
Though the actress' singing career is not as pronounced as her acting roles, she has proved to be quite excellent at it. On several occasions, the movie star had to travel overseas for some musical gigs. However, we are yet to see any records from her but that is not to say that it is not expected.
She is a Fashion Designer
When the talk is about South African celebrities with multiple talents, we would not be so far from to truth to say that Lunathi Mampofu deserves a mention. From acting to behind the camera roles, and singing, her skills go on and on, but that is not the end.
In addition to all the afore listed, she is still an adept hand with pencils, sketching and designing beautiful apparels for the fashion industry. From what is obvious, many do not know this side of the actress' career as it is one of her lesser-known talents.
Her Social Media Handles
In the South African entertainment industry, Lunathi Mampofu is no new name, in fact, she is also known beyond SA, having done some work in New York and the American movie headquarters, Los Angeles. We can say that all her life ventures have proved successful today, thanks to the commitment, hard work, and consistency, however, the Ingozi actress did get an extra push through the power of social media.
Mampofu is not unlike actresses of similar ilk who leveraged social media platforms in propagating their fame. Her presence is palpably felt on the picture-sharing platform Instagram where she constantly updates fans by uploading beautiful pictures. Fans who are interested in the entertainer's Insta Stories can locate her @lunathimampofu where she has already amassed thousands of followers and still counting.
Locating the South African artist on Facebook is quite easy, just type her full name, Lunathi Mampofu and you will be led to her page. Having spent close to five years in the South African movie scene, Lunathi has served as a source of inspiration to many. There are several up-and-coming actresses who are already following in her footstep and many of them constitute the fans on her social media accounts.
Lunathi Mampofu Has Been Married For a Number of Years
After she came to public attention on the set of Ingozi, people didn't really know anything about Lunathi Mampofu's relationship status. However, it soon came to the fore that this The Queen actress had long given up spinsterhood and embraced matrimony.
Lunathi is one lady that loves food, thus, when you hear that she first met her significant other in a restaurant, you will know exactly why. According to the Cape Town native, they never planned anything as it was a chance meeting, and on his own part, her spouse said he just glanced across the table in the eatery to be engulfed by this glowing aura.
The details of their dating period have never found their way into the public arena, perhaps, this is because it happened before she attained fame. Also, the couple never mentioned anything about their wedding, making it difficult to say exactly when they tied the connubial knot.
We only got to hear that Lunathi Mampofu has been married to Dylan Lloyd for several years and they are still married. Dylan Lloyd is also part of the movie industry but is engaged in behind-the-camera roles. Lloyd has proved his competence as an art director who doubles as a production designer.
They Are Parents To One Daughter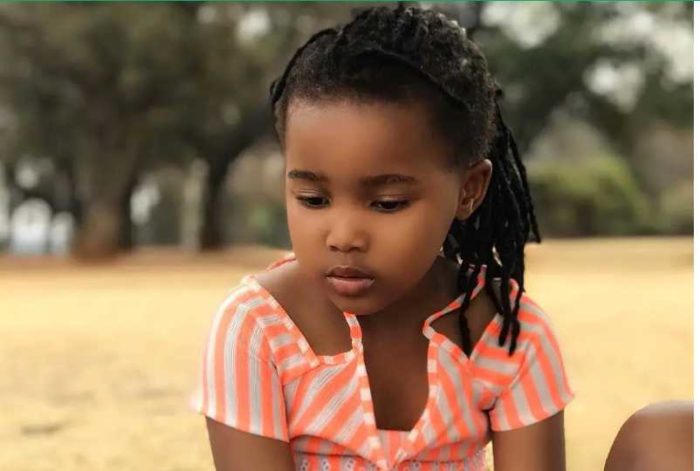 Another aspect of the couple's union that is public knowledge is the fact that they are already parents. From what is perceivable, conceiving must have proved a bit difficult for the Ingozi actress and this was what informed their choice to get a baby through IVF (In Vitro Fertilization). Lunathi had to travel down to the United States for the IVF and her daughter was born there.
Skye Lloyd came into the world in November 2015; however, her exact date of birth is not known. The little girl clocked six in November 2021 and it appears that her parents plan to keep her away from too much public attention. It may be early days yet, but Skye may soon follow in her parents' footsteps. Mother and daughter share a very close bond as evidenced by several of the actress' social media videos.