The Maasai Shuka cloth is also called the African blanket but it is attributed to the Maasai people of East Africa as their traditional clothing.
The Maasai people of East Africa are some of the most prominent people, culturally speaking people in Africa. They live in arid lands along the Great Rift Valley in Tanzania and Kenya and are known for their unique way of life, as well as their cultural traditions and customs.
Majority of them live on the Masai Mara National Reserve of Kenya. The population of the Maasai people is currently at around 1.5 million,
See Also: The Gorgeous Kente Cloth Of Ghana
Tales of the Maasai people are often stories of strong warriors who formerly proved their mettle in the tribe by hunting and killing wildlife. The Maasai have, however, in recent times joined the fight to preserve wildlife and channelled their warrior energies into other avenues like the Maasai Olympics.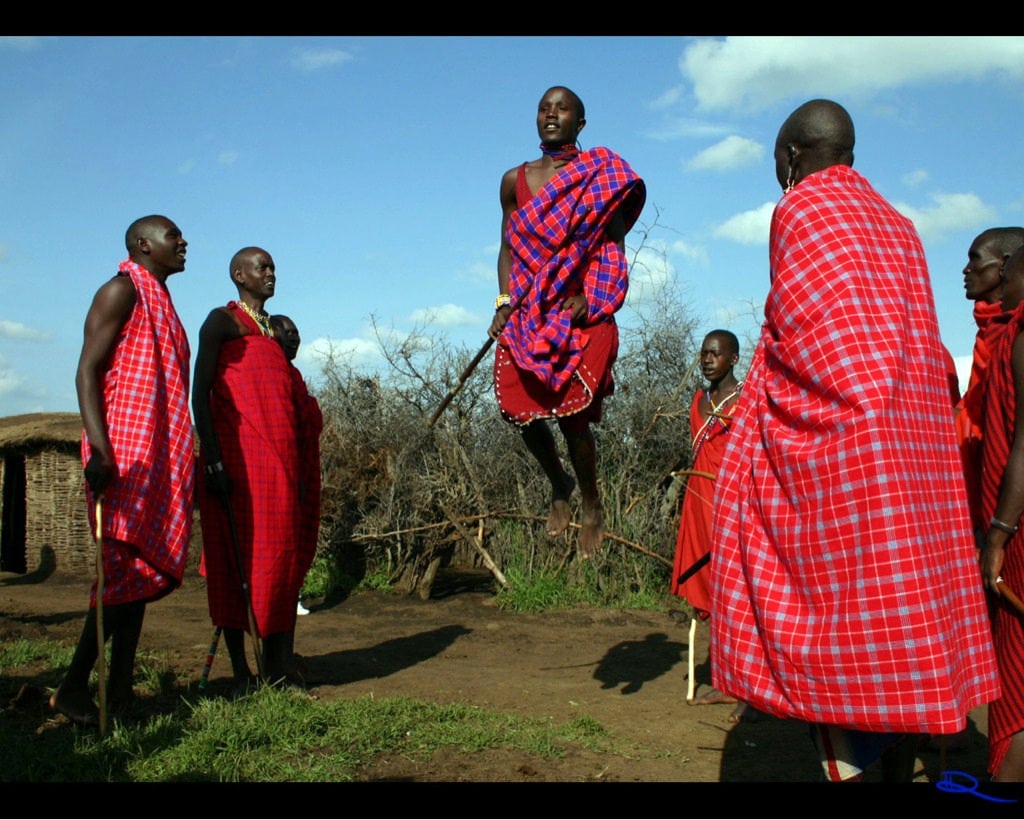 Maasai people are often identified in pictures with a traditional getup that includes; the Maasai shuka cloth, colourful beaded necklaces and sometimes an iron rod.
The Maasai's shuka cloth is often coloured red with black stripes. The shuka cloth can alternatively be blue, striped or checkered and is known to be strong and thick to help protect the Maasai from the harsh weather and terrain of the savannah, hence the moniker; the African blanket.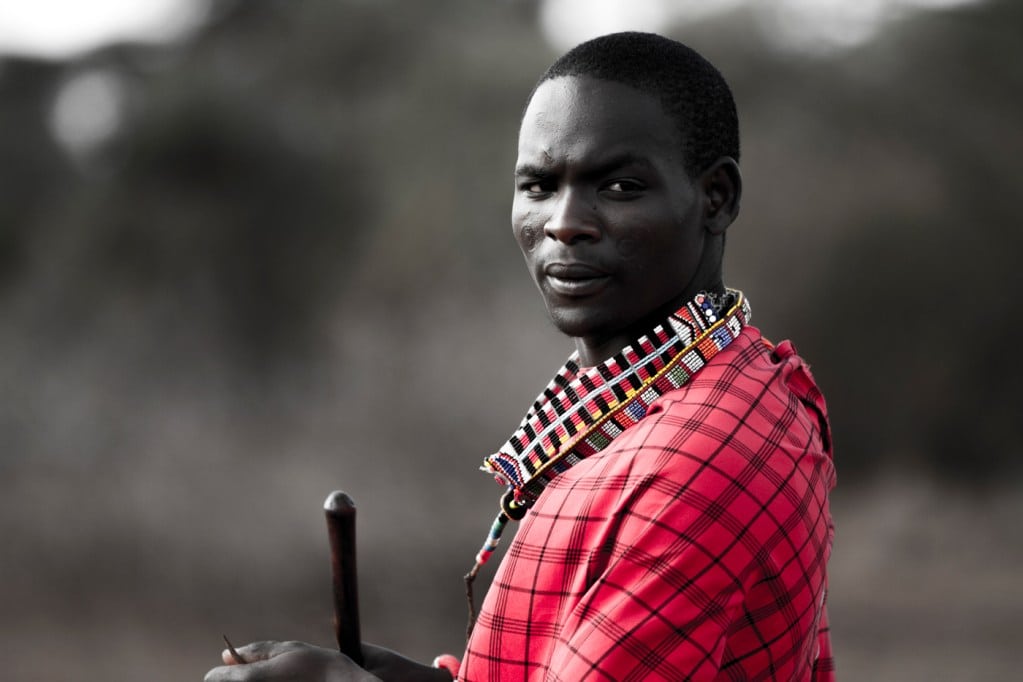 Origin of the Maasai Shuka Cloth
Pre-colonization, the Maasai people actually donned leather garments and only began to don cotton garments in the 1960s. The origin of the Maasai shuka cloth is, therefore, a much-disputed topic.
One side insists that the shuka cloth emerged when fabrics that were used as a means of payment during the slave trade, which landed in East Africa, were subjected to dying using black, blue, and red natural dyes that were obtained from Madagascar.
See Also: We Bet You Didn't Know These About African Wax Prints Called Ankara
Another side explains simply that the Maasai cloth was brought in by Scottish missionaries during the colonial era. The two explanations have a basis in history that makes it hard to discount them completely.
However the African blanket came about, these days, methods of production of the Maasai shuka cloth have evolved. It is usually manufactured in Dar es Salaam and even in China, bearing the text, "The Original Maasai Shuka" on the plastic packaging.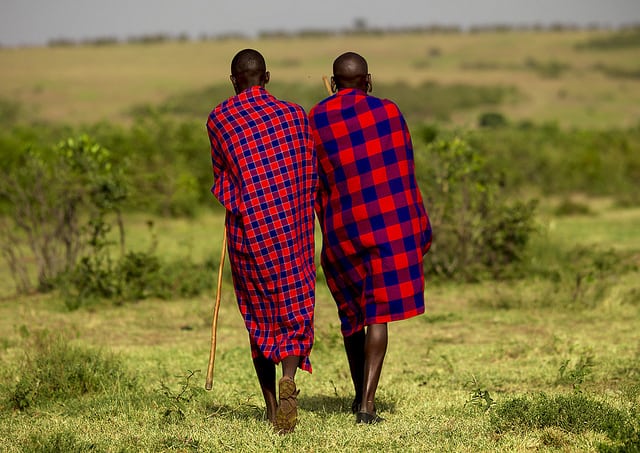 Even more interesting is the fact that the Maasai shuka cloth is gaining international prominence. The cloth has started popping up frequently in the global fashion world. In 2012, for instance, Louis Vuitton featured red and blue Maasai shuka in their Spring/Summer collection 2012, using the fabric to fashion hats, shirt, and scarves.