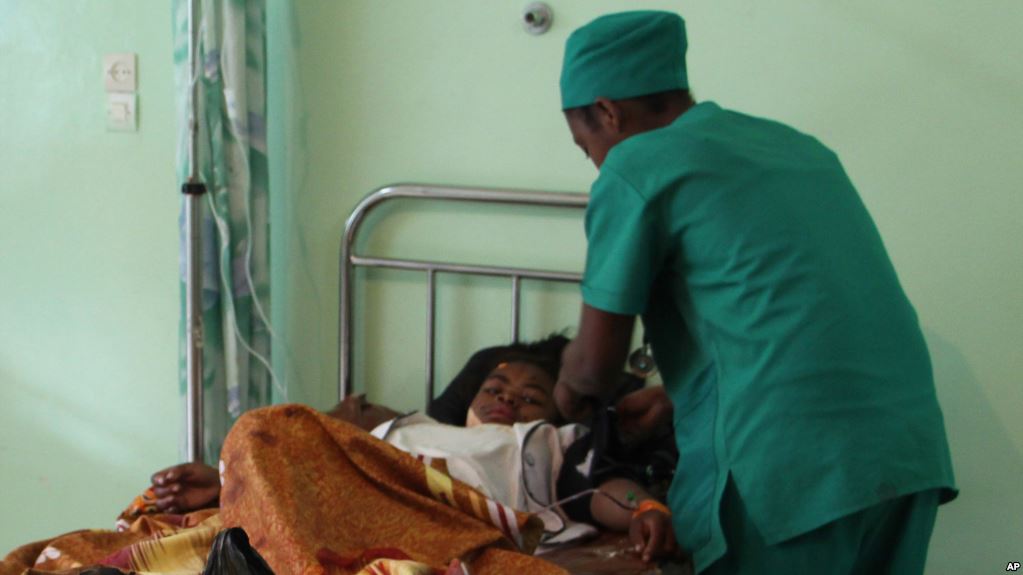 At least thirty-three people have died from the Madagascar plague and the World Health Organization has had to step in to help the country combat the sweeping plague.
WHO Madagascar Representative Charlotte Ndiaye said in a statement;
"Plague is curable if detected in time. Our teams are working to ensure that everyone at risk has access to protection and treatment. The faster we move, the more lives we save,"
The risk of contamination remains high leading to a ban placed on visiting the two worst affected areas (eastern Madagascar and the central part of the island, mainly in Antananarivo), public gatherings and prisons.
See Also: Monkeypox: Quick Facts About The Latest Deadly Virus In West Africa
The goal is to stop the spread of the Madagascar plague and get a cure to all those who have already been affected. The government has received some criticism on what is considered their slow response.
There is still uncertainty on when the disease first broke out but the first death occurred on 28 August when a passenger died in a public service vehicle in the town of Moramanga, on the east coast. Two other people that came in contact with that passenger also died later on.
All You Need To Know About The Madagascar Plague
The Madagascar plague tends to hit the country every year and there are normally about 400 cases recorded yearly.
This latest attack of the plague has infected about 230 people according to the country's health ministry.
People become infected by the plague after being bitten by infected fleas (bubonic plague) or through the cough of an infected person (pneumonic plague).
The plague can either be pneumonic or bubonic, with the pneumonic plague being more deadly. The pneumonic plague affects the lungs and is transmitted through coughing.
It is being combated with a million doses of antibiotics supplied by the WHO and a specialized hospital in Antananarivo is being swamped by long lines of people waiting for face masks or medicine.
See Also: Endometriosis: Everything You Need To Know About The Gynecological Disorder
Government Intervention In The Madagascar Plague
Efforts have been made to set up rat traps and spray insecticides in several neighborhoods to prevent the spread of the disease.
The government has established a toll-free number so that citizens can report any new cases.
The health ministry is also taking action against social media users that it accuses of spreading false news and creating panic. For instance, one  Facebook user was arrested and investigated on 3 October for publishing a report which did not correspond to the toll given by the ministry.