Madeline Zima has been known for a few significant roles, first as Grace Sheffield on The Nanny and as the controversial character, Mia Lewis on the Showtime hit show, Californication. Her career in Hollywood started when she was a child, she grew right before us on television and today has 10s of film and television series to her credit.
Zima no doubt has imprinted her name in the annals of the entertainment industry moreso with a slew of awards and nominations she has seen thus far. Find out more about her career in addition to knowing her family members and how much she has accumulated over the years as an actress.
Who is Madeline Zima and What is Her Age? 
Madeline Zima is from a family of entertainers, she has two other sisters who are actresses, Vanessa Zima, and Yvonne Zima. The girls were born to Marie and Dennis Zima. Madeline did not get plenty of time to be a normal child before she was thrown into the whirlwind of the film industry.
She was born on September 16, 1985, in New Haven, Connecticut, U.S. Madeline made her first television appearance at the age of two in a television commercial which was made for Downy fabric softener. After the commercial, Madeline was relatively quiet and returned to being a regular child until she and her sister, Vanessa were discovered in 1990 by legendary filmmaker, Woody Allen.
There is no information suggesting that Madeline Zima got any formal education before she began a full-time career as a professional actress, but we know after she was cast in The Hand That Rocks the Cradle in 1992, she has been a full-fledged member of the industry ever since.
After appearing in The Hand That Rocks the Cradle as Emma Bartel, she appeared in Mr. Nanny in 1993 as Kate Mason. In the same year, she made her television debut when she appeared in an episode of Law & Order before she got cast as Grace Sheffield in The Nanny. Her appearance as Grace Sheffield on the series has been one of the most defining roles she has played so far in her career. Zima played the character from 1993 to 1999, during this time, she also starred as a guest in a couple of shows like JAG, and Touched by an Angel.
She made a return to film in 1997 with Til There Was You, and in The Rose Sisters (1998). Madeline Zima's appearance on television continued with series like The Nightmare Room, King of the Hill and Gilmore Girls. Before she got another main role in television through Californication, she starred as a guest on some series like Ghost Whisper and Grey's Anatomy. During Californication which she starred in from 2007 to 2011, Zima was also on the sci-fi show, Heroes, between 2009 and 2010, appearing in 11 episodes as Gretchen Berg.
Since Heroes, she has starred in a couple of other works, mostly as a guest star in episodic appearances. The actress, in addition, got a starring role on Betas which ran from 2013 to 2014, appearing as a recurring character for six episodes. Back in film, Madeline Zima has starred in 10s of films since she appeared in The Rose Sisters in 1998. Some of her film works include A Cinderella Story (2004), The Family Tree (2011), Lake Effects (2012), Painkillers (2018) and more to come.
When she is not on set playing a character, Madeline Zima enjoys playing the guitar, horseback rides, and writing screenplays, one of which she hopes to direct someday.
Meet Her Sisters and Family Members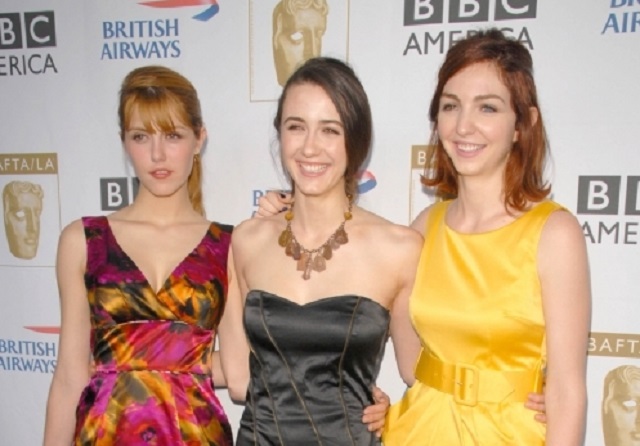 Madeline Zima hails from one of the many acting families in the industry. Her sisters, Vanessa and Yvonne have appeared on several films and television shows such as Family Law, Murder One, Scandal, Er, Iron Man 3, and several others. The three of them were raised by their parents, Dennis and Marie and they are all of Polish descent. Madeline is the oldest of her sisters.
Body Measurements
Madeline Zima is quite tall and she possesses a beautiful body that was named one of the sexiest in the world in 2009. She stands at 5 feet and 8 inches and weighs 60 kg. She has a body measurement of 36-24-36 inches, being her bust, waist, and hips respectively. Her other notable body features include dark brown hair and hazel brown eyes.
How Much Money Does She Have?
Madeline Zima has certainly seen many good years in the industry with 10s of acting credit to her name. Her career has spanned many years and she has been able to build a net worth of $1.5 million thereof. The New Haven, Connecticut born actress is still active in the industry and should still be part of more film and television works. This, of course, will make her net worth rise as long as the films are commercially successful.