Maggie McGuane is an ardent activist who has worked as an associate of several relief campaigns for victims of natural disaster, especially hurricanes. She also helps in returning stray animals to their owners. Besides that, she has dabbled into modeling, photography, and writing.
Before delving into some facts you didn't know about Thomas McGuane's daughter, let's take a brief look at her background details.
Maggie McGuane's Background Details
The animal rights activist was born to Thomas McGuane and Margot Kidder on the 28th day of October 1976, in Canada. Her father is a renowned novelist who has authored many notable novels, including Ninety-two in the Shade, Keep the Change, and Something to be Desired. She also has other siblings from the same father, a brother named Thomas Francis McGuane and a sister named Anna McGuane. There is no information available regarding her educational background.
Maggie McGuane followed in the footsteps of her father by becoming a writer. She has also modeled for several top-notch brands as well gone into photography. She developed a strong ardor for helping victims of natural disaster following the aftermath of 2005 hurricane Katrina in the United States and since then, the skilled photographer has worked as a member of many relief campaigns, ensuring that aid reaches the charitable organizations and disaster victims safely. As an animal rights activist, she renders help in finding shelter for lost animals in Montana.
7 Things You Didn't Know About Maggie McGuane
1. Her Relationship With Walter Kirn
Maggie fell head over heels with the author of Up in the Air novel and film, Walter Kirn who is 13 years older than her, she was 19 years old at the time. The duo sealed their love with a nuptial bond at a white-steeple Lutheran Church situated in the small town of Melville, Montana, on 26th August 1995. With a preference to have a vintage wedding, Maggie chose a venue that was about 80 miles from Bozeman Airport which was the nearest airport. Unfortunately, the couple got separated a few years after their wedding.
2. She is in Her Second Marriage
Following her separation from her first husband, Walter Kirn, McGuane met Chad Franscoviak, a sound engineer and producer on 4th July (2012). The duo solemnized the union the same year at Paradise Valley, Livingston, in a star-studded ceremony that witnessed performances from many prominent musicians from the United States, including John Meyer, Katy Perry, and Cold Hard Cash. The couple is yet to welcome any child together and they currently reside in the town where they first got acquainted, Livingston. They are still enjoying their marital bliss and there is no controversy surrounding their marriage.
3. Maggie McGuane's Mother Was A Movie Star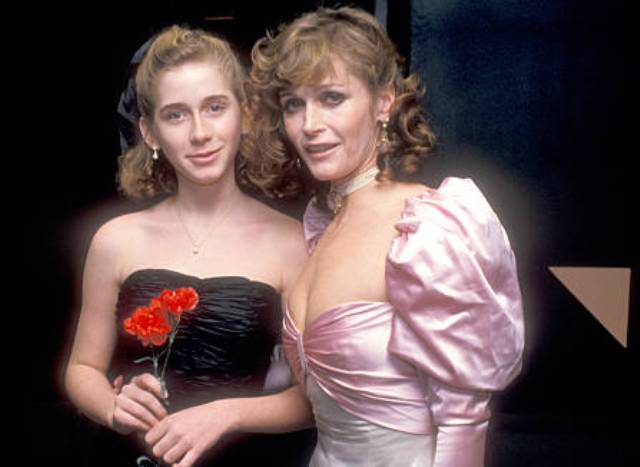 McGuane's mother, Margot Kidder, was a prominent movie and television personality who gained mainstream attention for starring as Lois Lane in the commercially successful and critically acclaimed superhero movie, Superman, as well as Spiderman II, Spiderman III, and Spiderman IV: The Quest For Peace. She was also quite famous for her many notable relationships with eminent personalities like former Canadian Prime Minister, Pierre Trudeau, movie directors Steven Spielberg, and Brian de Palma. She also walked down the aisle thrice with Maggie's father, Thomas McGuane, her first husband, John Heard and Philippe de Broca.
4. The Cause of Her Mother's Death
Following the death of her mother on 13th May 2018, Kidder's manager Camilla Fluxman Pines released a statement that she died at her home peacefully from her sleep. A further statement by the Park County coroner, Richard Wood, released in August 2018, stated that Margot Kidder died as a result of a self-inflicted drug and alcohol overdose.
5. She Has Two Children
During the course of her first marriage, Maggie McGuane had two children together with Walter. They share a son named Charlie Kirn and a daughter named Mazie Kirn.
See Also: Joan Kroc, Ray Kroc's Wife: All About The American Philanthropist
6. She Creates Suicide Awareness
Having witnessed the sad death of her mother who took her own life, Maggie McGuane now creates suicide awareness as she encourages people to always reach out to their family and loved ones, especially those with suicidal tendencies. Such people should be shown love and encouragement.
7. Maggie McGuane's Net Worth
Following her works as a photographer, writer, model, as well as a human and animal rights activist, it would not come as a surprise to know that Maggie McGuane has earned a decent net worth for herself. Her financial value is estimated at $5 million.