Marcus Smart is a uniquely tough-minded player, a versatile guard and one of Boston Celtics' hottest players. The NBA star can boast of unique skills and an intensity only a few can rival as evidenced on the basketball court. Though initially geared towards the street life, Marcus eventually made a life-changing decision and channelled his aggression into football and then basketball. From a deep personal loss and self-discovery, he blossomed into a very respected college basketball player and one of NBA's most humble stars.
Here's all you need to know about one of Boston's most genuine stars who shies away from the limelight.
Early Life
A Texas native, Marcus Smart was born on 6th March 1994, in Flower Mound. He began exhibiting athletic interest and skills from a young age, especially in football and basketball. Marcus started making headlines at Edward S. Marcus High School following his outstanding performances with the school's basketball team. Not only did he lead the school to 2 State 5A championships, but his amazing three-season records also made him one of the best players in the state.
The sensational player continued thus to college where he played basketball for the University of Oklahoma. During his two seasons and 64 career collegiate games with the Oklahoma State Cowboys, Smart averaged 16.6 points on 41.3 percent shooting, 5.9 rebounds, 4.5 assists, and 2.9 steals. More so, in the year 2013, he was named Big 12 Player of the Year as well as the USBWA National Freshman of the Year. Smart thereafter went straight to the big league in the year 2014. He was selected with the 6th overall pick by the Boston Celtics during the NBA draft.
Marcus Smart's Family
Marcus Smart was born as the youngest of four sons to Camellia and Billy Frank Smart. He has older brothers Todd and Jeff Westbrook from his mother's previous relationship and Michael Smart with whom he shares the same father. Though bred in a close-knit family, Marcus had troubled years as a youngster. Growing up in their south of Dallas neighbourhood, Marcus was almost garnered towards living the gangster life before a drastic change during his teenage years.
In the year 2004, Smart's family suffered a tragic loss following the death of their brother Todd the age of 33 after an 18-year-long battle with cancer. According to Marcus, Todd's death was a big blow which his family struggled to endure. Before his demise, Todd, who meant the world to Marcus was the family's backbone and also a second father figure to him and Michael.
See Also: Jaylen Brown Biography, Injury Stats, Height, Weight and Body Measurements
Marcus, who now plays in honour of his late brother believes Todd has been watching over him and guiding him through his basketball career. In fact, just like each of his other brothers did in high school, Smart wore No. 3 throughout his early playing career and also got his first tattoo in honour of Todd. He had planned to continue wearing the No. 3 at Oklahoma State, but it was unavailable and he instead chose No. 33 signifying Todd's age at death.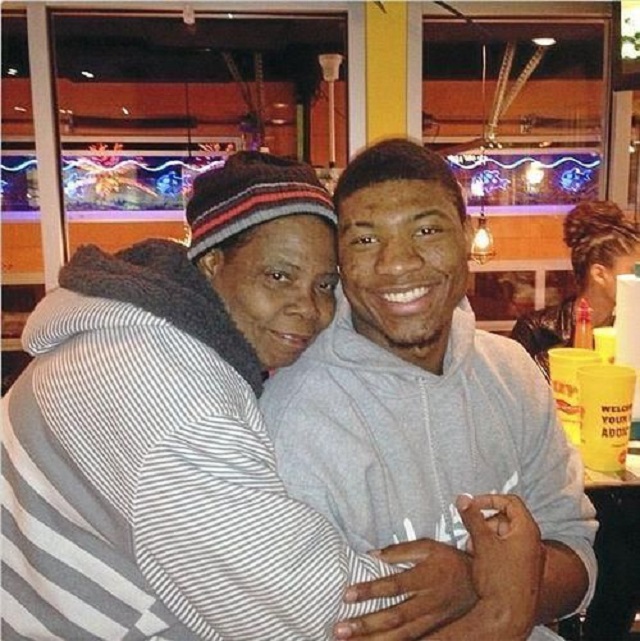 For Marcus and his brothers, their mom Camelia remains the family's heart and 'Wonder Woman'. Marcus owes his drastic life change to his heroes – his mom and brothers. According to the NBA star, he lives his life, bearing in mind that he is a reflection of his family and how they raised him. The NBA star shares his story in order to help inspire other troubled children who may have grown up in harsh neighbourhoods or endured the loss of loved ones.
However, Smart has kept details regarding his romantic life private and away from the media despite his fame. Nonetheless, we know that he has never been married, at least not yet and may currently be single. For now, Smart who seems solely focused on his career has only one special lady in his life – his mom, Camellia.
Salary and Net Worth
Marcus joined the Boston Celtics in 2014 after signing a 2-year $6.71 million contract. Since then, he has had his contract with the franchise lucratively extended thrice, the latest being signed in June 2018. Currently, Smart is on a four-year $52 million contract, receiving an annual salary of $13 million with the franchise. He is believed to have a net worth pegged at $3 million.
How Tall is The Basketball Player
The Boston shooting/point guard's athletic physique has been of immense advantage to his career. He towers at a height of 6 feet 4 inches (1.93 m) and weighs about 220 pounds (100 kg).