Margo Price is an American singer-songwriter and she specializes in country music. She commenced her career in 2003 but shot to fame in 2016, thanks to her highly acclaimed debut album, Midwest Farmer's Daughter. She has released at least two albums and some of her most popular hits are Hurtin' (On The Bottle), Hands of Time, Pay Gap, A Little Pain, Paper Cowboy, etc.
Price has performed on numerous shows in America as well as the U.K. She has also received several awards including a Grammy nomination for Best New Artist. There is no doubt that she is taking the country music scene by storm. The following are the facts you need to know about her and her husband, Jeremy Ivey.
Bio (Age) – Who Is Margo Price?
Margo Rae Price was born on the 15th of April 1983 in Aledo, a small farming town in the state of Illinois. As a child, she had obvious musical talent. She sang in her local church and also played several instruments. The singer spent her formative years in Aledo, completing her elementary and high school education.
Upon completing her high school education, Price obtained a cheerleading scholarship to the Northern Illinois University (NIC). At NIC, she briefly studied Communications before switching her major to Dance, Theatre and Spanish. Despite the change in majors, Price remained unfulfilled. Her true love, music, still called to her.
Therefore, she dropped out of school in 2003 and moved to Nashville to pursue her career. In Nashville, Margo Price sang at various clubs and bars. She also took odd jobs (as a waiter and dance teacher) to supplement her income. She subsequently met would-be husband, Jeremy Ivey. Together, they set up a band known as Secret Handshake. They later incorporated more members and the band metamorphosed into a rock band known as Buffalo Clover. Buffalo Clover achieved minimal success and later disbanded.
In 2015/2016, Price (together with her husband) took a gamble. They decided to sell off their few possessions in order to purchase studio time. The time was used to record Price's debut full-length album, Midwest Farmer's Daughter. The album was recorded in just three days at Sun Studio in Memphis, Tennessee. She sent the album to several record labels but was turned down. The album was eventually picked up by Third Man Records and was released on the 25th of March 2016.
It shot to the top echelons of the Billboard country music album charts. It also received praise from several quarters with Vulture describing Price as 'one of the most compelling voices to come out of Nashville in recent memory'. Since this success, Margo Price has gone on to release a second album, All American Made (2017). She has also performed on several shows across the United States and in U.K. Additionally, she has scooped up several awards including emerging artist of the year at the 2016 Americana Music Awards and song of the year at the 2018 Americana Music Awards.
Her Husband – Jeremy Ivey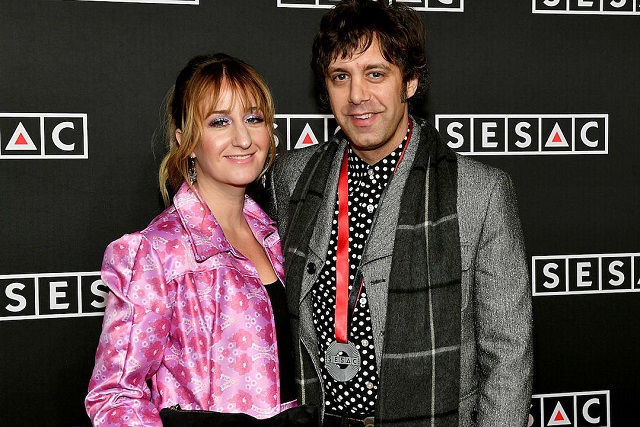 Margo Price is married to her long-time collaborator and partner, Jeremy Ivey. They got married in 2008 in White Creek, Tennessee. Jeremy is also a musician, a guitarist and Price's success story cannot be complete without a mention of her husband's name. He was a part and parcel of her journey to stardom. He believed in her talent so much that he pawned off their most prized possessions (including Price's wedding ring) just so that they could purchase studio time.
This big gamble eventually paid off and Price became a successful solo artist. On the plus side, her husband repurchased and returned the pawned wedding ring. Price and her husband still collaborate professionally. He contributes lyrics and instrumentals to her albums.
See Also:  Trace Adkins Height, Age, Married, Wife, Daughter, Family, Bio
Their Kids and Family Life
The couple has one child together, a son named Judah who was born in 2010. They actually had twin sons in 2010 but one of them, Ezra, died after just two weeks due to a heart ailment. His death caused Price to fall into depression. She took to alcohol in order to deal with her pain. However, she sobered up with the help of her husband. Price and her hubby are due to welcome another child in 2019.
Margo Price's mother was a teacher while her father was a farmer/farm owner. Her dad later became a prison guard after they lost their farm to the banks. Price also has some sisters but their names are not available yet. There is certainly no doubt that her family background influenced her music. She sings about issues such as the economic struggles faced by low-income families.
Additionally, Price is related to renowned country music songwriter, Bob Fischer. Fischer is her great uncle and wrote for legendary country singers like Reba McEntire and George Jones.