With the release of the movie, Bohemian Rhapsody in October 2018, there was a huge buzz on the internet as people had to go down history lane to find out facts about the late music artist, Freddie Mercury and his said partner, Mary Austin.
The two had their love life all played out but had it short when Freddie realized he was gay. Despite how hurting their separation was, Mary stood by him and remained his friend even to his death. This incredible woman has lived on the low key for a while but the said released movie pulled her to the limelight. Read on to find out more about this heroine.
Mary Austin – Biography
Born sometime in 1951 in Fulham, London, the United Kingdom, Mary Austin was a lady known for her influence on the late British singer-songwriter, record producer and lead vocalist of the rock band Queen, Freddie Mercury.
Her early years were filled with struggles as she was born into a middle-class home. Her father was a hand trimmer for a wallpaper specialist while her mom was a maid. Mary Austin dropped out of school at the age of 15 to work as a receptionist. She subsequently landed a job at Biba; a London clothing store where the creme de la creme of the society often visited and got acquainted with famous celebrities.
Relationship with Freddie Mercury
Freddie and Mary Austin met for the first time in 1969 when the later was just 19 and the former was 24. After a few months of their meeting, the two moved in together and stayed as partners for over five years. Meanwhile, things were not all rosy for the lovebirds as the music artist was still struggling to gain his feet as a star. That regardless, Mary Austin bought into his dreams, stayed put and watched him rise to stardom.
In the later years, Freddie Mercury wrote a few songs about her. However, despite what they shared, they began to grow apart in subsequent years. Mary in an interview revealed that she felt that something was likely missing from their relationship. While still trying to figure it out, in 1975, Freddie Mercury confessed his unfaithfulness to her revealing that he was gay. Being naive, Mary couldn't really digest the news, though, she long suspected that he had been unfaithful.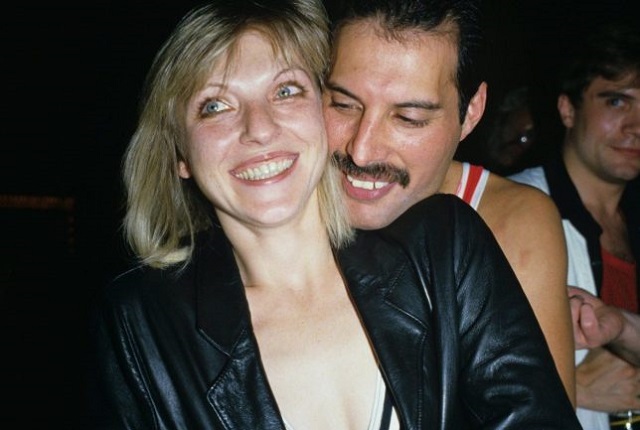 Shortly after Freddie's confession, she decided to get a place for herself and moved out. Howbeit the break up was painful, Mary Austin never took to bitterness and resolved to forgiveness. The couple remained close with Freddie hiring her to be his secretary to the band's publishing business. As his secretary, the platonic love they shared between themselves grew the more and they learned to keep romance away from work. Despite their separation, she remained a close friend; she was with him even till death.
After Freddie's death, Mary Austin fell into depression as she reportedly claimed that despite their sexual differences, Freddie was her eternal love. Even Freddie's close friends could attest to her claims.
The music artist passed on in 1991 and left a huge inheritance for his former partner including a 28-bedroom London mansion where she still lives today. Reports also have it that he allocated half of his wealth to Mary and her sons.
In a bid to honor her late lover, Mary Austin started a foundation in his memory and has continually supported his band's musical gigs. She often graces interviews and has remained on the low key.
Also, the entertainment industry had gone ahead to record the relationship between Mary Austin and Freddie Mercury in the movie; Bohemian Rhapsody. The movie was first released on the 24th day in the month of October 2018 in the United Kingdom and was produced by Graham King and Jim Beach. It featured stars like Rami Malek who played as Freddie Mercury, Lucy Boynton as Mary Austin and others like Ben Hardy, Joe Mazzello, Aidan Gillen, Allen Leech, Tom Hollander, and Mike Myers.
Children
After Mary and Mercury separated, she moved on with a man named Piers Camero in 1990. There are no much details about him but we know that they eventually got married and has two sons together. They, however, got separated in 1993. Five years later, Austin married Nicholas Holford, but like her first marriage, it came crumbling just four years later.
See Also: Nancy Juvonen, Jimmy Fallon Wife – Bio, Age, Net Worth, Family
Mary Austin's Net Worth 
Mary Austin may not have worked her ass off building a career but her contributions and influence on the singer's life paid her well. Records have it that Austin inherited half of Freddie's reported $75 million estates, including the 28-room London mansion where she lives till date. And because of the success of Bohemian Rhapsody, Mary Austin is reportedly set to inherit more than $50 million as she now owns 75 percent of his estate. In all of these, Mary Austin is believed to sit on a net worth of $80 million.