Prophetess Mary Bushiri is a Malawian-born South African-based preacher who doubles as a businesswoman, motivational speaker, and accountant. The 33 year old is the wife of controversial SA-based preacher, Prophet Shepherd Bushiri, who is the founder and general overseer of Enlightened Christian Gathering (ECG).
With their non-denominational worship center established, the prophet who has widely spoken about every man of God needing to be rich has gone on to found SB Investments (Pty) Ltd. The company, which is managed by husband and wife, is a multi-million-rand firm with an interest in areas like oil, mining, hospitality, and real estate.
Prophetess Mary Bushiri and her spouse recently hit rock bottom when they were indicted in a money laundering and theft case that led to their arrest and detention in South Africa. Upon their release on bail, the religious power couple decided to violate their bail terms and flee SA for their home country of Malawi. Presently, the process for their extradition has already been set into motion and the public is avidly watching the drama as it unfolds.
Mary Bushiri Was Born In Malawi In 1990
Born as Mary Zgamb, Prophetess Mary Bushiri only assumed her husband's last name after their 2011 nuptials. She was born in her home country, precisely in Lilongwe, Lilongwe District in the Central Region of Malawi. The female preacher cum businesswoman celebrates her birthday every 23rd of August and her year of birth is captured as 1990.
There is absolutely nothing to go by regarding her birth family; thus, no one knows the identities of her parents, and neither do we know if she has any siblings. According to kept records, the wife of the South African-based controversial prophet and businessman is a university graduate. However, she acquired her academic qualifications in Malawi before migrating to SA. Mary is believed to have attended one Malawian university where the preacher bagged a bachelor's degree in accountancy.
Prophetess Mary Bushiri lived and worked in South Africa with her husband Shepherd Bushiri until the ugly scandal that got them to abscond to their home country Malawi in 2021.
Prophetess Mary Bushiri Is Presently Workling With Her Husband In The Ministry
After she bagged a degree in accountancy in Malawi, Mary Bushiri was engaged with an international Non-Governmental Organization in Malawi where she worked in her capacity as an accountant. Though we were not told the exact time she was involved with the NGO, predictions are that it must be prior to her marriage with the controversial South African-based pastor.
The former accountant got married to Pastor Shepherd a few months after he founded the non-denominational gathering known as Enlightened Christian Gathering. Though Shepherd functions as the head pastor in the congregation, dishing out evangelical teachings, his wife Mary Bushiri matches him in administering the word of God. Over the years, Mary has been quite supportive of her spouse, joining the man of God in his evangelical mission tours and solely organizing and hosting programs in their worship center. The prophetess of ECG is also known for hosting live programs with thousands of members in attendance.
She has been lauded for her manner of dressing and has been labeled a virtuous woman by many. During her heydays in the ministry in South Africa, Mary Bushiri was applauded for her effort in sharing heaven-related messages. Her husband, Pastor Shepherd, recognizes Mary's contributions towards his emergence as a successful preacher and businessman as they both join efforts to run ECG church together, accomplishing the call of the almighty in their lives.
Far from being just the spouse of one of the most popular prophets in South Africa, Mary Bushiri is credited as a shrewd businesswoman who runs SB Investments (Pty) Ltd alongside her husband. The company, which has its offices in Sandton, South Africa, is an international investment firm with diversified interests. They have fingers in oil, mining, hospitality, real estate, as well as transportation. SB Investments has kept growing over the years and has recorded a lot of milestones. Their hotel which came into existence in 2018 is counted among the 5-star hotels that SA can boast of.
Their Wedding Became a Reality in July 2011
After their non-denominational congregation was birthed in 2010, Shepherd Bushiri married Mary Bushiri on the 31st of July 2011. The details about how and when they met have never surfaced in the public space, but coming from the same country, people naturally believe that they must have met in Malawi. The type of wedding ceremony they had is not known but it is common knowledge that it was hosted at Mzuzu stadium with several guests in attendance.
The couple's union has endured for more than a decade and we have not heard of any matrimonial friction between them. According to the records, the couple has expanded their small family circle with the birth of three children.
Mary Bushiri Only Became Famous as the Wife of Shepherd Bushiri
Though no one knows the type of family background she came from, Prophetess Mary Bushir's maiden name, Zgamb, is not one that rings a bell. According to the records, the wife of the controversial South African-based man of God only gained prominence through her association with Shepherd Bushiri. After their nuptials in 2011, the former accountant began working hand in hand with the prophet in building ECG which was barely one year old in their home country of Malawi. Meanwhile, the South African church to which they owe most of their popularity was yet to be established. What this means, in essence, is that even the pastor himself had not yet gained the level of popularity he enjoys today.
With the establishment of the South African arm of the Enlightened Christian Gathering, the couple's fame grew in leaps and bounds. Before long, the prophet and his wife came to earn a place among the most popular pastors that ever passed through the country.
Though it would be classified as negative popularity, the scandal involving the Bushiris in money laundering allegations even added to their popularity. People who never heard of them prior to that time were interested in knowing more about the man of God who was caught in the web of fraudulent activities and illegitimate transactions.
Details About The Couple's Children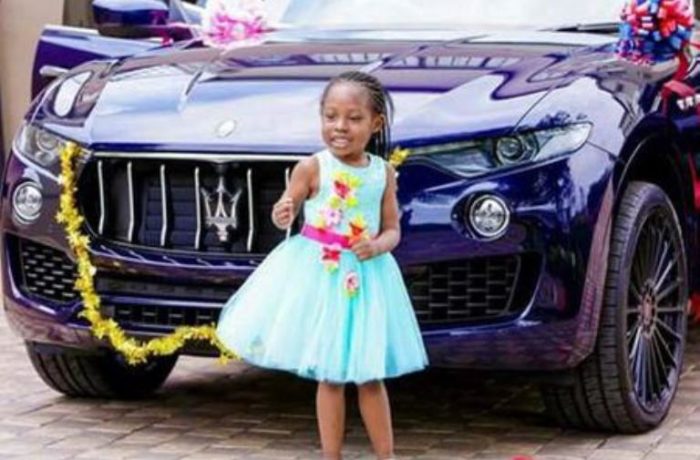 Prophetess Mary Bushiri was just a young girl of 21 as of the time of her nuptials with Prophet Shepherd Bushiri; thus, it is no surprise that she started having children almost immediately. However, the exact number of kids they have had to date is not specified. According to some sources, the SA–based preachers have two daughters; Israella and Raphaella, but there are sources that have reported the birth of a third child, Major Jesus.
The Couple's First Child Israella Bushiri Died At A Very Young Age
Following their exchange of the forever commitment in July 2011, Prophet Shepherd Bushiri and his wife Mary welcomed their first child, a baby girl name Israella Bushiri. Though her exact date of birth was never made known, little Israella was reported to have joined the family before the end of 2012.
During her lifetime, the couple's first child who barely attained 8 years of age served with the Children's Ministry of Enlightened Christian Gathering as a leader.
Unfortunately, the girl had been battling with undisclosed health issues, though the public was informed that the disease had an adverse effect on her lungs. Israella Bushiri was on admission at a Kenya-based health facility when she passed on. It was later reported that her death occurred on the 29th of March 2021 and she was said to be eight as of that time.
While holding a service in memory of the deceased girl, Prophet Shepherd Bushiri described Israella as an angel that joined their family, bringing them comfort during their time of multiple challenges.
Raphaella Bushiri Is The Name of The Second Daughter
The second daughter is named Raphaella Bushiri. Just like Israella, the prophetess' second daughter's date of birth is equally not in the public domain. The pastor and his wife appear to be extremely protective of their little girl; thus, they don't share much about her whereabouts and personal life with fans on social media. However, Mary has occasionally shared both Raphaella and Israella's photos on Instagram.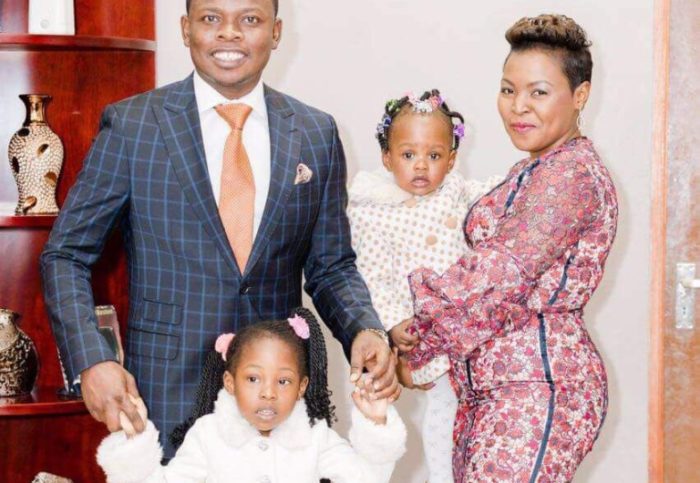 Some Sources Reported the Birth of A Third Child, Major Jesus.
According to a few unverified sources, Shepherd Bushiri, or Major 1 as he is called by his followers, has a third child. Going by what the sources said, the baby who is a boy is named Major Jesus. The reason behind the name is that the founder of the ECG Church who claims to have healed several HIV patients actually believes that the boy was conceived of the Holy Spirit in the same way as our Lord Jesus Christ.
Mary Bushiri and Shepherd Bushiri Faced Allegations of Theft and Money Laundering
Mary Bushiri and her spouse have been enmeshed in a lot of legal battles concerning the real source of their wealth. Notable among them is the one about theft and money laundering. Earlier in 2019, the religious couple faced charges of fraud amounting to the tune of $6.6 million which is equivalent to R102 million. Subsequently, they were arrested in February 2019 at Sparkling Hotels & Spa. Following their first court appearance, both Mary and Shepherd were granted bail by the Pretoria Magistrate Court.
Their release from detention happened after they denied all the charges levied against them in October 2019 and paid R200,000 each. Before they were granted bail, the South African-based couple had their passports seized by the authorities and promised never to set foot outside the shores of the country till further notice. However, the most interesting part of their bail terms is the handing over of the deeds of their property located on the outskirts of Pretoria. According to reports, the property alone is worth a whopping 5.5m South Africa rand which is equivalent to about $350,000 and £260,000.
The Religious Couple Broke Their Bail Condition
While South Africans were still trying to digest the unpalatable news alleging that a notable man of God of Shepherd's ilk can get his hands soiled in dirty deals, the couple sparked another round of controversy by violating their bail condition. According to the records, Mary Bushiri and her husband took good advantage of their release from detention to abscond from South Africa, going back to their home country of Malawi.
How the power couple managed to flee from South Africa undetected and without passports has continued to puzzle the SA authorities. Needless to say, the entire country was rattled by the news which has triggered unanswered questions about the effectiveness of their justice system and of course their border control systems.
Speaking in a TV statement, the South African-based man of God revealed why they took the conscious decision to abscond from SA. According to Shepherd, they violated their bail terms for security reasons as it was perceived that his life and that of his wife were in grave danger. When quizzed on his possible return to SA for the ensuing trial, the controversial prophet laid bare a list of conditions that the authorities in South Africa must meet before he can go back with his wife to face the trials. Shepherd was also unabashed in accusing the investigators attached to their case of bias, calling on the relevant authorities to ensure they are charged.
An interesting aspect of the pastors' hasty flee from SA is that it coincided with Lazurus Chakwera's (Malawian President) visit to South Africa to meet with Cyril Ramaphosa. Even though Mary Bushiri and her spouse have denied that they leveraged the same plane that ferried the Malawian officials into South Africa for their escape, Chakwera's departure had to be delayed as he had to go through stringent checks at the hands of the security forces.
Reactions From Fans and the General Public
Prophet Bushiri is considered to be one of the richest pastors of African origin but over the years, his massive fortune has triggered a lot of criticism and controversies across several quarters. While a large number are of the belief that his money is not totally clean, claiming that he is enmeshed in criminal and fraudulent activities, others believe him to be innocent of each and every allegation. Needless to say, his loyalists including his church members have thrown their weight behind their prophet and his wife, Mary Bushiri.
This court battle has changed many things for the power couple as it has turned their lives upside down. In fact, it can be best described as a catastrophe considering the fact that it happened a short while after their daughter's death. While walking free after his bail and that of his wife were set, Shepherd made reference to his $355,000 worth of property that was confiscated. His exact words were "My right to life is much more important than any property/asset in the world." However, despite all their travails, Mary and Shepherd are still going strong with the hope that it will all be over one day and they will become stronger for it
Their Extradition Has Already Been Activated
According to the South African authorities, the extradition process for Mary Bushiri and her spouse has been initiated and they crave assistance from Malawi's authorities in ensuring that the duo faces justice. Their extradition hearing already commenced on April 5th, 2021.
Some senior citizens from both countries have weighed in on the issue. Notable among them is legal expert cum associate professor who is a teaching staff of the University of Malawi, Edge Kanyongolo. According to what the learned gentleman told Al Jazeera, the litigation is likely to be a lengthy one and will likely test the effectiveness of both crime-fighting and regional law enforcement.