Best known for his incredible work on his YouTube channel MBest11x, Mat Best is a former member of the United States Armed Forces who now pursues a career in show business, particularly as a filmmaker. He belongs to the small percentage of people that have managed to make such a transition, ranking high on the list of the most influential post-9/11 army veterans outside politics.
The YouTube star, whose videos have garnered an engagement of over 25 million views, had his hands in the production of the movie Helen Keller vs. Nightwolves which was released in the summer of 2015. His wide array of talents that include improvisation, singing, and hosting has further had him embark on other endeavors that will ensure he enjoys a longlasting career in show business. Join us as we take a look at Mat Best's career as well as provide all the details there is to know about his earnings and net worth.
Who Is Mat Best?
Mat Best was born into a family of mostly military personnel in El Paso, Texas on October 2, 1985. His father and two elder brothers all served in the United States Marine Corps. Though born in Texas, Best and his two older siblings spent their early lives in Santa Barbara, California.
Growing up, Best wanted to be a Marine but made a last-minute decision to instead be a ranger. In 2002, when he clocked 17, the young man enlisted as a ranger and a year later, he was deployed to Mosul, Iraq. In the years that followed, Best was deployed up to five times to both Afghanistan and Iraq with the 2nd Ranger Battalion, 75th Ranger Regiment. After his time in the Army, he served as a contractor for the CIA, spending five years with the agency before returning to school and obtaining a Bachelors' degree in Liberal Arts.
In 2012, Mat Best began trying his hand at comedy. His earliest viewers and followers were military folks who related best with his comedy skits but his versatility and talent enabled him to appeal to a larger civilian audience too. It is said that the favorable responses he got were what spurred him to continue releasing comedic videos. Following the release and subsequent success of his famous video titled How to be an Operator, YouTube became Best's best channel of airing his witty and fun-filled videos. Since that time, a good number of his videos have gained millions of views some of which include; Dumb Sh*t Guys Do, Epic Rap Battle: Special Forces Vs MARSOC, You Might Be a Vegetarian If…, and How to be a Cross Fitter, among others.
Mat Best further appears as one of the anchors on the popular Drinkin' Bros Podcast. Since 2015, he has appeared in a slew of documentaries, TV series, and movies, most popular of which is the 2016 film, Range 15. The following year, he appeared as Bo Scagnetti in the real-life inspired movie Hellen Keller Vs Nightwolves. More so, Best has either directed, produced or appeared in documentaries such as Roadtrip Nation, Not a War Story, Drinkin' Bros Live: The Shaved Eagle Tour, and Living for the Ones Who Can't.
Not resting on his laurels, Mat Best delved into other businesses as he produced or appeared in front of the camera. He runs a number of ventures including Article 15 Clothing; a clothing and lifestyle brand targeted for the veteran and second amendment community in the United States. He also runs Leadslinger's Whiskey; a venture born out of Article 15 as well as the coffee brand, Black Rifle Coffee Company.
Who Is His Wife?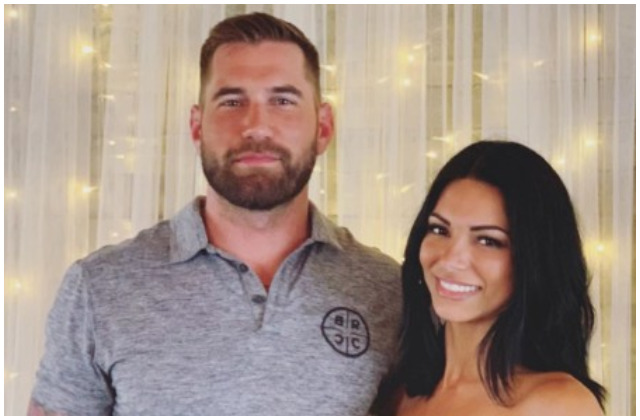 Mat Best id married to social media influencer, Noelle Best. The pair got married on July 5, 2017. There is no information available on whether or not they have been able to start a family. As per her Facebook Page, which has over 10k followers, Best's wife Noelle is a fitness junkie. She says she loves to exercise because she also happens to love food.
How Much is He Worth?
Celebrity wealth calculating websites put Mat Best's net worth at $2 million. Although there are hardly any details about how much he earns annually, the earnings of some of his companies are public knowledge. Black Ripple Coffee is reported to gross $30 million annually while Article 15 made over $90,000 within its first quarter of operation.