Matt Damon through his various movies has shown that he is as versatile as they come combining his outstanding acting career with his brilliant scriptwriting and quality movie production. Some of Matt Damon movies has received numerous recognitions and accolades, so has his performances too. In all, he has had 94 award nominations and 27 wins in his career they include; 1 Academy Award of 5 nominations, 2 Golden Globe Awards of 8 nominations, 7 Emmy Awards nominations and 3 British Academy Film Awards nomination amongst others.
Matt Damon's Biography
Born Matthew Paige Damon in Cambridge Massachusetts, the United States on the 8th of October 1970, the iconic actor grew up with his mother – Nancy Carlsson-Paige after his parents' divorce. Matt began acting in high school where he met and created a life-long bond with Ben Affleck. The young Matt Damon attended the prestigious Harvard University but dropped out when he had just a semester left to take a lead role in the movie Geronimo: An American Legend. One of the breakthroughs in Matt Damon's career was the screenplay he wrote with Ben Affleck titled Good Will Hunting (1997) which earned them their first Academy Award win and launched his career unto the big leagues.
Before a movie or TV show is considered successful, different variables are considered. Despite the fact that Matt Damon is a great actor, he has featured in some movies that have been deemed unsuccessful due to reasons beyond his control. Here is a list of some of Matt Damon movies and TV shows from the best to the worst.
Matt Damon Movies and TV Shows – Best To Worst
1. Goodwill Hunting (1997)
IMDB: 8.3/10
Rotten Tomatoes: 97%
Metacritic: 70%
Matt Damon's performance as Will Hunting – a troubled mathematics genius who re-evaluates his life through therapy – has been described as the best in his acting career. The movie was a success in all ramifications as it grossed $225.9 million against a $10 million budget. Rotten Tomatoes also rated it 97%. and it got nominated for 9 Academy Awards winning 2 with Robin winning the category for 'Best Supporting Actor'. The movie also got 4 Golden Globe nominations winning 1 and 4 Screen Actors Guild Awards winning 1 and other prestigious awards.
2. The Talented Mr Ripley (1999)
IMDB: 7.4/10
Rotten Tomatoes: 85%
Metacritic: 76%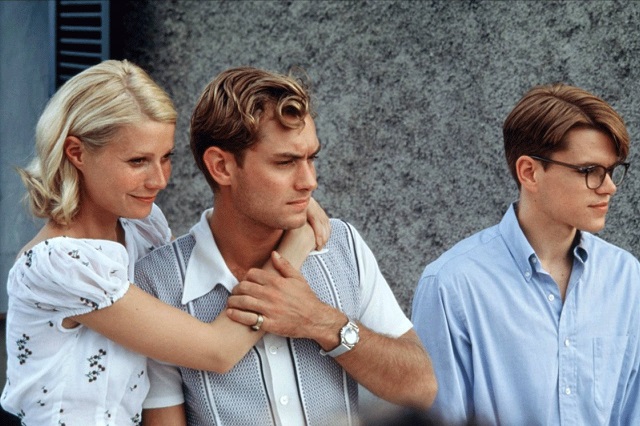 In preparation for his portrayal of Tom Ripley in the movie, Matt Damon lost 25 pounds, hoping to project the honesty and humanity of his character despite his criminal actions. He received lots of praise for his performance and earned a Golden Globe Best Actor nomination. The movie got an 83% approval rating on Rotten Tomatoes and grossed $128.8 million from a budget of $40 million.
3. Bourne Film Series (2002- 2016)
Matt Damon has featured in the different Bourne movies since the inception when he played Jason Bourne in 2002 The Bourne Identity. He went through 3 months of extensive training in stunt work, boxing, eskrima and weapon used for the movie, performing most of the stunts himself. The 5 ft 10 inches tall actor was named one of the decades best mixer of brains and brawn. The film has made $1.637 billion in the box office with a budget of $490 million.
4. The Martian (2015)
IMDB: 8/10
Rotten Tomatoes: 91%
Metacritic: 80%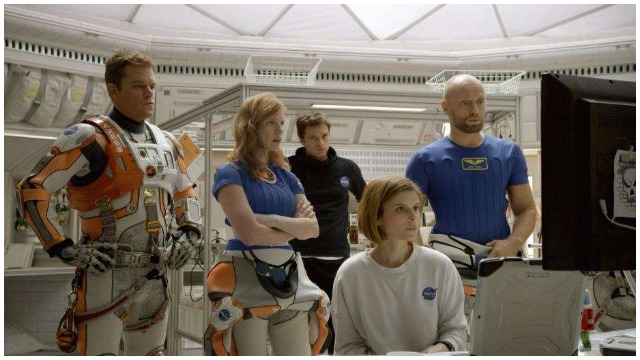 The movie portrays the survival struggle of an astronaut who was left behind on Mars. Matt Damon performance in the movie got positive reviews and some consider it his best. He won a Golden Globe and several awards for his performance. The movie was a critical and box office success with a rating of 91% on Rotten Tomatoes and $630.2 million with a budget of $108 million in the box office.
5. Saving Private Ryan (1998)
IMDB: 8.6/10
Rotten Tomatoes: 94%
Metacritic: 91%
The multi-award-winning actor and producer featured in the epic war movie as James Francis Ryan. The movie was nominated for 11 Academy Awards among many prestigious awards.
This Matt Damon movie was well received with a score of 93% graded by Rotten Tomatoes and it was a commercial hit at the box office making $481.8 million from a budget of $70 million.
6. Ocean Trilogy (2001- 2007)
This beautifully scripted movie is one of Matt Damon best movies. While the film series (Ocean Eleven, Ocean Twelve and Ocean Thirteen) about these smart tech thieves were received with mixed critical reviews, it has been a success commercially collectively grossing over $1.5 billion worldwide with a budget of $350 million.
7. Gerry (2002)
IMDB: 6/10
Rotten Tomatoes: 61%
Metacritic: 54%
Matt Damon co-wrote and featured in this movie based on some deaths that occurred in real life. The movie was a total flop in the box office making $254,683 with a budget of $3.5 million but received some positive critical reviews scoring 61% on Rotten Tomatoes.
8. The Great Wall (2016)
IMDB: 5.9/10
Rotten Tomatoes: 35%
Metacritic: 42%
While the movie made $334.9 million of a $150 million budget, the reviews have been generally negative with many calling it uninteresting and not as entertaining as one might have hoped. It has an approval rating of 36% on Rotten Tomatoes.
9. The Legend Of Bagger Vance (2000)
IMDB: 6.7/10
Rotten Tomatoes: 43%
Metacritic: 47%
The father of three daughters played the role of Rannulph Junuh in the sports drama but the movie didn't do well in the box office as it made $39.5 million from a budget of $80 million. With a 43% score on Rotten Tomatoes, the critical responses were mixed and mostly negative.
10. All The Pretty Horses (2000)
IMDB: 5.8/10
Rotten Tomatoes: 32%
Metacritic: 55%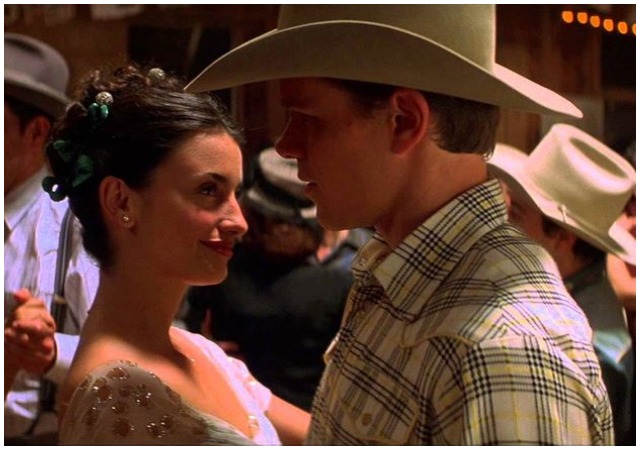 The western romance features Matt Damon as a cowboy who fell in love with his bosses daughter. The movie received negative reviews as it was described as a poor adaptation of the novel with the same name. It has a 32% approval rating on Rotten Tomatoes and also flopped in the box office making $18.1 million of a $57 million budget.