Matt Hardy's net worth is estimated at $5 million. He is an American professional wrestler best known for his time with WWE. He is currently signed to All Elite Wrestling.
Celebrities who earned mainstream fame from the wrestling rings are quite numerous but there are a few who top that particular list, and when the talk is about the best wrestlers of our time, then we must pay homage to the other half of the Hardy Boyz Matt Hardy.
Alongside his brother, Jeff Hardy, he earned public attention as a household name in Attitude Era – one of World Wrestling Entertainment's (WWE) golden periods during the late 1990s which made great contributions to Matt Hardy's net worth.
Although his stint as a single wrestler was quite successful, Matt Hardy is best recognized for his performance as one-half of The Hardy Boyz in the tag team division. Both the famed wrestler's wealth and career value have attained great heights today, and it is all thanks to the remarkable popularity as well as success the brothers recorded in debatably the most successful era in the history of professional wrestling.
Away from his character in the wrestling rings, the older Hardy brother's career extended into acting where he starred in several hit television shows as well as movies, further boosting his fortune and global recognition.
Matt Hardy's Net Worth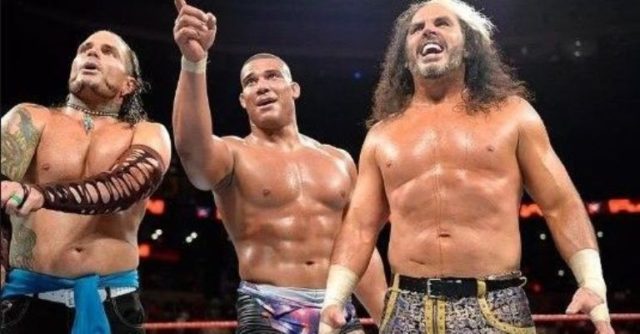 Matt Hardy's net worth is estimated at $5 million. In building his net worth and as a result of the duo's great popularity and recognition, Matt and Jeff's stint as a tag team with the World Wrestling Entertainment saw them earning a collective annual income in excess of $350,000. In fact, they made the records as one among the high-flying merchandise sellers which earned them more publicity, contributing immensely to their overall yearly income.
It got better when Matt Hardy made the decision to split from Jeff in a bid to launch a single career. His receivables came up to $320,000 downside guarantee, alongside a healthy share in the merchandise sale, as the wrestling champion was still active in selling loads of merchandise for WWE.
After his exit from WWE, Matt Hardy was still able to command a respectable income by competing on a per-appearance basis in the independent circuit. Currently, Jeff Hardy's big brother earns a basic annual income of $330,000 from his contract with TNA which is way higher than what he was earning during his stint with the World Wrestling Entertainment Company.
Upon his departure from the WWE, he competed on the independent circuit on a per-appearance basis and commanded quite a respectable pay. Since his exit from WWE, reviews have shown Matt Hardy to be enjoying a handsome net worth in excess of $5 million which has the potential to skyrocket as the veteran fighter is still very much relevant in the wrestling rings. Besides, his proposed comeback to WWE will also count for something which will be revealed in the nearest future.
Source of Matt Hardy's Net Worth
Matt Hardy's Houses and Cars
Since he became a couple with fashion model Rebecca Sky and has gone ahead to father a son named Maxell Max Hardy with her, Matt Hardy has become the domesticated dude. He resides with his family in a mansion located in Cameron, North Carolina. The Hardy mansion is quite beautiful, surrounded by small plants and greenery at the entrance to the right side.
On the left side of the mansion is a garage and a driveway. In fact, Matt Hardy's garage houses quite some exotic brands of cars which include the likes of Cadillac Escalade in black color along with Corvette in beautiful attractive yellow. The interior of his house is quite beautiful with top of the notch furniture and household equipment.
Hardy has all his wrestling memorabilia in a cabinet located between his living room and kitchen. Holding pride of place in the cabinet are pictures of him, his dad and brother Jeff. Matt is a diehard fan of the cross symbol which is evident on the wall with one giant cross on display and flanked by four smaller ones on the four corners both up and down.
Matt Hardy's Other Ventures
Away from wrestling, Matt Hardy has given his net worth a great boost through acting roles on both the small screen and the big screen. The popular television series called That 70's Show featured him in a 1999 episode. The famed wrestler also appeared in the 2002 Fear Factor as well as Scare Tactics that was released in 2009. Alongside his spouse Rebecca, Matt was featured on the set of the movie Pro Wrestlers vs. Zombies, He also has a good business head being the co-owner of OMEGA Championship Wrestling with Shane Helms AKA Hurricane/Gregory Helms which he uses as his ring name.