Being the head coach of a professional sports team is by no means an easy task. When the team is doing well, you are showered with praises, but when your players are doing badly, you get the blame and maybe even the sack. It is, therefore, a high pressured job that requires sufficient mental strength in order to succeed which is why coaches like Matt Patricia, who is seeking to prove himself in the profession is worthy of a special mention.
Patricia initially played college football at Rensselaer Polytechnic Institute, New York. He subsequently went on to work as an engineer upon graduating but his love for football never left him. He, therefore, left his lucrative career to return as an assistant collegiate coach in 2009. Since then, Patricia has made it into the National Football League (NFL) and has tasted success as a position coach for the New England Patriots. He has however endured criticisms as the head coach of The Detroit Lions but is determined to prove himself there.
Matt Patricia Won the Championship Playing For Rensselaer Polytechnic Institute
Matthew Edward Patricia was born on the 13th of September 1974 in Sherrill, New York. He had his high school education at Vernon Verona High School, Sherrill, where he excelled in both academics and athletics. With regards to sports, the young Matt lettered in multiple sports including football and wrestling. When it came to his studies, he equally did quite well and this enabled him to gain admission into one of the top engineering schools in the United States – Rensselaer Polytechnic Institute (RPI), New York.
At RPI, Matt carried on in the same manner that he had done in high school. He vigorously applied himself to his studies for a degree in Aeronautical Engineering. He also played football for the school's team known as The Engineers. The Sherrill native played in positions such as center and tight end and helped his school to the ECAC championship titles in his freshman, sophomore, and senior year. He also helped the team achieve an enviable record of winning 31 out of 39 matches in his senior year of 1995.
How He Forwent A $100k-paying Engineering Job to Coach a Lowly Division III Side
Upon graduation, Matt Patricia stayed back at RPI to pursue his MBA whilst working as an assistant coach for the school's football team. On concluding his masters, he took up a job with an engineering firm, known as Hoffman Air and Filtration, and spent two years with them during which he kept his football dreams alive by volunteering as a coach for a local high school.
Despite these best attempts to juggle football and engineering, Matt had to settle for one and that moment of truth came in 1999. That year, he received a $100k per annum offer from Westinghouse to work as a nuclear submarine and aircraft maintenance personnel. He equally received a $6,000 per annum offer to serve as the defensive line coach for the tiny Amherst College, Massachusetts.
There was no basis of comparison between these two offers and anyone would have pick up the first offer but not Matt. His ambition had always been to be a coach and so he chose Amherst. The Sherrill native would spend just one year as the defensive line coach for the college (1999-2000). He then moved on to Syracuse University in 2001 and spent three years there as an offensive graduate assistant.
All of Matt's hard work, perseverance, and sacrifice paid off in 2004 when he was hired by the NFL side, the New England Patriots. His interview was personally conducted by legendary Patriots coach, Bill Belichick.
He Helped the Patriots to Three Super Bowl Titles
The first two years that Matt Patricia spent with the Patriots saw him serve as the team's offensive assistant and then, its assistant offensive line coach. In these roles, he contributed his own little quota as the team went on to win Super Bowl XXXIX in the year 2004. The Patriots would go on to win two more Super Bowls during Matt's 13-year stint with them and he played a pivotal part in its achievement.
During Super Bowl XLIX in February 2015, the Patriots went up against the Seattle Seahawks in a tightly-contested game. Both teams were neck to neck for most of the game but the Patriots managed to secure a 28-24 lead. The Seattle Seahawks, however, got a chance to tie the game in the dying seconds but their plan was frustrated by Patricia. The RPI alum correctly sensed that they would make a pass and he drafted a free agent rookie, Malcolm Butler, into the game as an extra defensive back. Butler intercepted the Seahawks' star quarterback, Russel Wilson, and this ensured that the Patriots emerged victoriously.
Two years after that feat, Matt Patricia also helped the Patriots make the Super Bowl once more after engineering a season that saw them record the best defense in the league. In the Bowl game itself, the team defeated the Atlanta Falcons to gain the franchise's fifth trophy as well as a third Super Bowl ring for Patricia.
A New Challenge As Head Coach of the Detroit Lions
Given his success with the New England Patriots, it was only a matter of time before many NFL teams started scoping out Matt Patricia for the head coach position. The Sherrill native was thus the subject of offers from many teams and he finally agreed to join the Detroit Lions as their head coach in January 2018. It has been two years since then and Matt hasn't had it so easy.
In his first season, his team could only manage 6 victories out of 16 matches, and in his second season, they deteriorated to just 3 victories in 12 matches. Such stats do not inspire much confidence but Matt remains determined to turn the fortunes of the team around in the immediate future. Fortunately for him, the team's owners believe in him and what he is trying to accomplish and are willing to give him the time to bring that to reality.
Matt Patricia Earns a Seven-figure Paycheck Per Annum
Matt Patricia is one man who has always been about passion for the game rather than the money. When he finished his graduate and post-graduate studies, he could have easily gotten a six-figure job in the aeronautical industry. He, however, loved football more and took less paying jobs as a college coach. This was so he could gather the necessary experience.
This wise thinking has paid off as he is now the head coach of an NFL franchise. With regard to his salary, the pay received by NFL coaches is not readily available unlike that of the players. However, estimates by analysts show that no NFL coach earns below a million dollars per annum. It, therefore, means that Matt Patricia will be earning between $1 million and $4 million per annum. As per his net worth, it is pegged at $3 million.
What We Know About His Family and Personal Life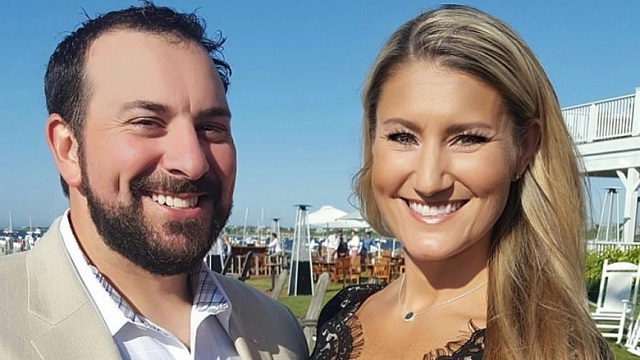 There is not much information about Patricia's family background. His parents' names are not known. There are also no details about any siblings that he may have. The coach has, however, revealed in a 2016 interview with the Rome Sentinel that his parents are both teachers. There is no doubt that they will be proud of their son's career accomplishments.
Another person that is also proud of the Detroit Lions coach is his wife, Raina Patricia (nee Grigelvick). Raina was born in September 1978 and is a native of Rhode Island. She and Patricia and got married in 2009. Their wedding took place on the beautiful Caribbean island of Aruba and they have three children together – sons Dominic, Dante and daughter, Giamina. Raina Patricia was an active member of the Patriots Women Association and joined them in various charity activities. Now that her husband is the head coach of the Lions, there is no doubt that she would play a similar role there.