Being the head coach of a professional sports team is not a piece of cake. When the team is doing well, you are showered with praises. When your players are doing badly, you get the blame and maybe even the sack. This has led to the saying that a coach is only as good as his last game. If there is one coach who is expertly navigating this high-pressure pretty well, it is Matt Patricia. Patricia earned his stripes as an assistant coach for various teams before being appointed the head coach of NFL franchise The Detroit Lions. Find out more about Patricia here, including his bio, salary, net worth, wife and family facts.
Matt Patricia – Biography
Matthew Edward Patricia was born on the 13th of September 1974 in Sherrill, New York. The young Patricia excelled in both academics and athletics. While in Vernon Verona high school Sherrill, he lettered in football and wrestling and graduated in 1992. After high school, Matt Patricia attended Rensselaer Polytechnic Institute (RPI) where he studied Aeronautical Engineering. During his four year stint in the school, he also played football for the school's team known as The Engineers. He played in positions such as centre and tight end and graduated in 1995.
Upon graduation, Matt Patricia had the opportunity of taking well-paid jobs in the engineering sector. However, his love had always been with football and he aspired to be a coach. He therefore stayed back at RPI to pursue his MBA whilst working as an assistant coach for the school's football team. After a year at RPI, Matt Patricia got a job with an engineering firm known as Hoffman Air and Filtration. He spent two years with the company. During that period, he also volunteered as a coach for a local high school. In 1999, Matt Patricia quit his job and joined Amherst College as a defensive line coach. He spent three years with the team before moving on to Syracuse University in 2001. At Syracuse University, he equally spent three years there as an offensive graduate assistant.
All of Patricia's hard work and perseverance paid off in 2004 when he was hired by the New England Patriots. His interview was personally conducted by legendary Patriots coach, Bill Belichick. Matt Patricia would spend a total of 13 years with The Patriots during which he variously worked as an offensive coach, a defensive line co-ordinator etc. During his time with the Patriots, they won the Super Bowl thrice; in 2004, 2014 and 2016. The New York native finally fulfilled his lifelong ambition in February 2018. That was when he was appointed the head coach of The Detroit Lions.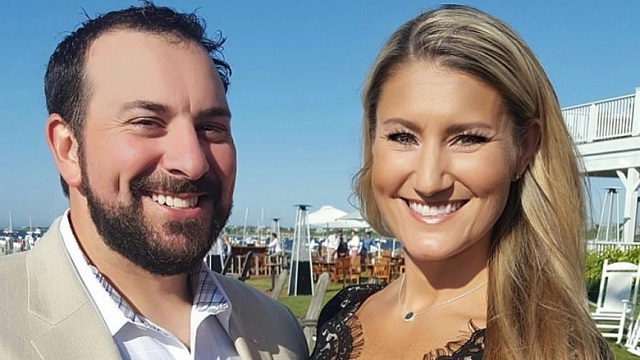 Wife And Family Facts
There is not much information about Patricia's family background. His parents' names are not known. There are also no details about any siblings that he may have. The coach has, however, revealed in a 2016 interview with the Rome Sentinel, that his parents are both teachers. There is no doubt that Patricia's family will be proud of his accomplishments in the NFL.
The heavily-bearded coach is married to Raina Patricia, nee Grigelvick. She was born in September 1978 and is a native of Rhode Island. Patricia and Raina got married in 2009. Their wedding took place on the beautiful Caribbean island of Aruba. The Patricias have three children together. They are sons – Dominic and Dante and daughter – Giamina. Raina Patricia was an active member of the Patriots Women Association and joined them in various charity activities. Now that her husband is the head coach of the Lions, there is no doubt that she would play a similar role there.
Salary And Net Worth
Matt Patricia is one man who has always been about passion for the game rather than the money. When he finished his graduate and post graduate studies, he could have easily gotten a six-figure job in the aeronautical industry. He, however, loves football more and took less paying jobs as a college coach. This was so he could gather the necessary experience. This wise thinking has paid off as he is now the head coach of an NFL franchise. With regard to his salary, the pay received by NFL coaches is not readily available unlike that of the players. However estimates by analysts show that no NFL coach earns below a million dollars per annum. Therefore Matt Patricia will be earning between $1 million and $4 million per annum. As per his net worth, he is worth $3 million.