Matt Sallee, an American Pop singer, and musician is the second bass in the Texas-based acapella singing group, Pentatonix. He joined the group, which is popular for creating superb cover versions of Christmas or current pop songs, towards the end of 2017, replacing Avi Kaplan who left the group in May as the lead bass in the five-man group.
Although Sallee had formerly performed live with the Pentatonix at various gigs, he made his official debut on the group's YouTube channel, which has more than 16 million subscribers, on November 27, 2017, with the official music video for a "Deck The Halls" cover.
His first album with the team is A Pentatonix Christmas Deluxe, released on October 20, 2017, and sequel to his first appearance on YouTube, Matt Sallee hit the road with Pentatonix on their A Pentatonix Christmas Tour which began on December 3, 2017, in Chicago and concluded on December 22, 2017, in Boston.
Matt Sallee's Bio
The incredible bass singer was born on February 11, 1993, in Dallas, Texas although he is a native of San Antonio, Texas, Pittsburgh, Pennsylvania. Born as Matthew Sallee, he grew up with two siblings- an elder brother named Ernest and a sister named Tamira.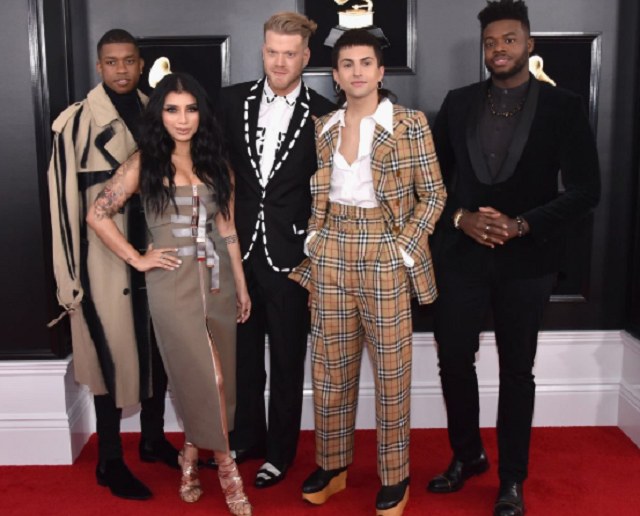 Growing up under the guidance of parents who loved music and were actively involved in it, it was no surprise that Matt Sallee turned out to become a singer as he has been singing from the time he was a child.
With his father as a music pastor, Matt's first exposure to singing was in the church choir, very early in his life, under the direction of his dad who took it upon himself to teach him many things  including how to read music and identify musical notes as well as how to sing on/maintain a particular tune and steady pitch. His mother on the other hand also loved singing and was his singing partner in his beginning years.
Despite his singing talent, Matt Sallee never took his education lightly. He attended high school and while there, his passion for music waxed stronger. He received training in classical music and took part in many of his school's shows and musicals while also participating in such shows organized around the Southern Maryland area. This gave him the opportunity of performing at different prestigious venues, including the Kennedy Center, Morman Temple Visitors Center, and the Apollo Theater. The singer also sang in all available choirs throughout the time he spent in high school.
Upon his graduation from high school, Matt Salle's dream of continuing his studies at Elon University in North Carolina was shattered as his application to the institution was rejected. He was eventually accepted into the prestigious Berklee College of Music in Boston, Massachusetts.
Achievements 
At Berklee College of Music, Matt Sallee's talent stood him out among others, earning him many opportunities such as singing for the President and Presidential Advisory Committee of the school as the sole performer.
He also earned a spot in Pitch Slapped, one of the best collegiate a cappella groups in the country, in his first semester. In his senior year at Berklee, he became the leader of the group and being a part of Pitch Slapped gave him the privilege to share the stage with artists such as English singer and songwriter, Jessie J, and Grammy Award winner, Miss Jill Scott.
Matt Sallee has a vocal range of G#1-F5 and prides himself on his ability to sing all genres and his versatility to deliver any style of music that is best suited for any audience.
Facts About The Pentatonix Singer
After College
Not long after his graduation from Berklee, Matt Sallee decided to remain in Boston to work at wedding band. He also joined The House Jacks, a professional a cappella quintet from San Francisco, founded in 1991 by Deke Sharon.
Before Fame
Even before Matt became known, he already had a huge number of people who follow his music on Instagram because he often shares covers of songs on the social media platform. However, he was launched into the limelight after he became a member of the Pentatonix, one of the most popular Cappella groups from Arlington, Texas, in 2017. Interestingly, he had no idea that he was about to join the group.
See Also: Susie Hariet, Dan Stevens Wife – Biography, Age, Wiki, Family
Joining The Music Group – Pentatonix
In mid-2017, Matt Sallee was called to join an unnamed a capella group on a national tour. Unown to him, until September 2017, he was auditioning to join Pentatonix on their upcoming tour as a replacement for their former bass, Avi Kaplan, who had left the group. Other members of the five-man group are Scott Hoying, Mitch Grassi, Kirstin Maldonado, and Kevin Olusola.
Height and Weight
The handsome, talented singer stands at 5 feet and 9 inches and weighs about 83 Kg. He has brown eyes and black hair color.