Best known as pop singer Christina Aguilera's fiancé, Matthew Rutler is a handsome man who became a matter of interest to Aguilera's fans since 2010. While most fans may be familiar with the personal details of the Grammy Award-winning singer, only a few know about the man who has captured the diva's heart.
A surprisingly typical dude, Rutler seems to know what a girl wants and is currently the major reason behind Aguilera's smiles. Though the popular American singer is an iconic hitmaker in the music industry, Rutler, on the other hand, is not just a celebrity spouse but a man with an impressive resume himself.
Who Is Matthew Rutler, Christina Aguilera's Long-Term Partner/Boyfriend?
Aguilera's future husband was born Matthew D. Rutler, on 14 April 1985, in Wyckoff, New Jersey. The son of Kathleen and David Rutler, he attended Ramapo High School in Bergen County, and later Roger Williams University in Rhode Island. Also a showbiz man, the 5 feet 11 inches Rutler is a production assistant who has worked on the sets of hit movies including Just Go With It, The Proposal, Grown Ups and Oscar-nominated movies The Social Network and The Town. He is also the guitarist for the popular Nate Mott Band.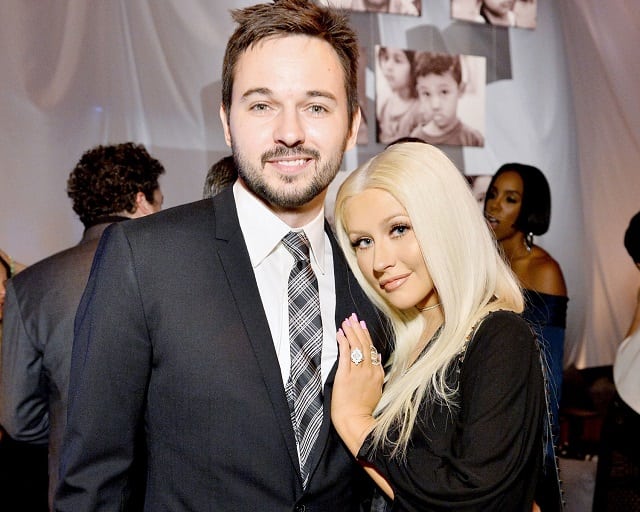 Matthew Rutler and Christina Aguilera met in 2010, shortly after the singer's divorce from her music producer ex-husband Jordan Bratman. The pair's paths crossed on the set of the movie Burlesque, and have since become inseparable, contrary to what many thought was going to be a quick, seat-of-your-pants romance. After dating for four years, Rutler who is five years younger than Aguilera decided to make things official and popped the question on Valentine's Day 2014, and six months later, their daughter Summer Rain was born. Rutler is also a stepfather to Max Liron, a son the Genie In A Bottle hitmaker has from her former marriage, and together they're a pretty jolly family that share something special.
Known for her signature platinum blonde hair, pop star Christina Aguilera has enjoyed an instant success with her records. She has at least 5 Grammys to her credit, was once one of the coaches on the musical game show, The Voice and is also an entrepreneur with her own fashion and fragrance line. Christina was previously married to Jordan Bratman for six years but in October 2010, she filed for divorce citing irreconcilable differences. During her painful divorce from Bratman, Rutler was clearly a good friend to Aguilera as he helped her through the tough time, and shortly after the songstress filed for divorce, she and Rutler were hitting the red carpets together. According to Aguilera, through her highs, lows, and all business gamuts, Rutler has had a major positive effect on her self-esteem.
More so, following her divorce, Aguilera moved out of the Beverly Hills mansion she shared with her ex-husband Bratman and moved into a new Mulholland Estates mansion in Los Angeles which she bought in April 2013 for $10 million with new beau Rutler and son Max.
Rutler definitely loves Aguilera unconditionally, and the singer describes him as a wonderful father, loving man and hardest worker ever. Though Christina was initially known for keeping her personal life private, she seems to have had a recourse since meeting Rutler as the pair have been spotted together on several major red carpets.
See Also: Who Is Hayden Panettiere's Husband/Fiancé (Wladimir Klitschko), Daughter?
It is only natural for fans to expect that the next step on the list of the lovebirds who have been engaged since February 2014, is getting hitched. However, those hoping for some wedding news soon may just have to stay patient as motherhood is clearly a priority for the Grammy Award-winning singer for now.
In a 2015 interview, Christina revealed that marriage has been a casual conversation for them, adding that she and Rutler are in no hurry to wed. According to the couple who are apparently enjoying their family and work, for now, they want to plan the idea and cherish the moment, while not feeling rushed. For the lovebirds, their love is secure enough and don't need a wedding to prove their love and commitment to anyone.
There have been recent rumors that Matthew Rutler and his pop star fiancé have secretly split, but the off-base reports about the non-existent split are confirmed to be just hoaxes as the couple is still together. They both got nothing but mad love for each other and are still going strong.