The three-time Super Bowl champion, Matthew Slater, is often referred to as one of the most energetic and accurate wide receivers in the National Football League (NFL). This is no surprise to most of his fans as it is an obvious fact that he got his athletic genes from his old man, Jackie Slater, who was also a football star during his heydays with the Los Angeles Rams.
Matthew played collegiate football at the University of California Los Angeles (UCLA) before joining the New England Patriots in 2008 after he was selected with the 153rd overall pick in the fifth round of that year's draft. Ever since then, he has proved his loyalty to the franchise, playing for over a decade and contributing immensely to the growth of the team. They have in turn rewarded him with considerable financial packages in what is a mutually beneficial relationship
His High School and Collegiate Exploits
Born as Matthew Wilson Slater on the 9th of September, 1985, in Orange, California, the footballer is one of the two children of retired NFL star, Jackie Slater and his wife, Annie Slater. Growing up was quite beautiful for the youngster as he had most of his football dreams aligned by his father who was already a guru in the game.
With the lessons he learned from his father, Matthew joined Servite High School Football team and also excelled as a sprinter. His records in his junior year show that he totaled 23 catches for 333 yards, and also pulled off 2 touchdowns. As a senior, he improved drastically to 39 catches for 707 yards while managing 5 touchdowns. His performances as a sprinter earned him several accolades including the Orange County Register Boys Track.
High school days ran by quickly and the young chap moved on to study at the University of California, Los Angeles (UCLA). On getting there, Matthew Slater excelled at most of his games. Irrespective of the fact that the wide receiver was redshirted throughout his freshman days, he surprised the team with 9 tackles during his first few games with them, and over the following years, he totaled 25 tackles.
Making his home with The New England Patriots
Unlike most collegiate athletes who drop out of school to pursue their football career, Matthew graduated with a degree in political science before indicating his interest in joining the big leagues (NFL). That same year, the New England Patriots made his big dreams a reality as he was chosen by the team with the 153rd overall pick in the fifth round of the 2008 NFL Draft.
Matthew made his first opener with the team in the following season and partook in 14 games. Throughout that season, the California native recorded six tackles on special teams and rushed for six yards as a wide receiver. He also returned 11 kickoffs for 269 yards, a 24.5 average, and a career-high 35-yard kickoff return. The following season started with a slack but he recuperated and totaled 21 special teams tackles in 15 games.
Matthew Slater played with his team against the Miami Dolphins and made a whopping display of catching a 46-yard reception from Tom Brady. In a subsequent game with the Indiana Colts, the footballer forced a fumble and finished the game with a team-high six tackles. During the postseason AFC Divisional, he recorded just a single special team tackle.
The Career Earnings He has Totaled thus Far
Ever since Matthew Slater joined The Patriots, he has improved his worth within the organization through his skills, work ethic, and attitude. He has also proved to be an exemplary leader for the young ones and is noted for his intelligence and personality. All these have made him indispensable within the team's hierarchy and they have done everything in their power to retain him.
The wide receiver initially signed a four-year rookie contract in 2008 that paid him an average salary of $470,000 per annum. This contract ran its full length before he received a much improved three-year deal worth $5.4 million in 2012. This upped his salary to $1.8 per annum and also included $2 million in signing bonuses. In 2015, Slater received a two-year contract extension worth $4 million before taking a slight pay cut with a one-year deal worth $1.8 million in 2017.
He then revamped his earnings with a two-year contract worth $5.2 million in 2018. The wide receiver is presently on another two-year contract worth $5.3 million. The deal was penned in March 2020 and would see him receive $2.6 million per annum. According to Spotrac estimates, Slater has earned about $19.129 million in salaries since joining the NFL. In all of these, he is said to have a net worth of $3 million.
Like Father, Like Son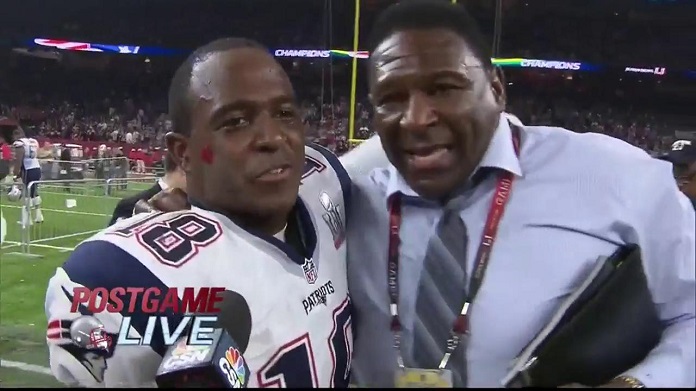 Matthew Slater has achieved several impressive feats in his 11years+ career in the NFL and he will be the first to let you know that he owes most of it all to his dad, Jackie Slater. The senior Slater was also a professional football player who spent 20 years in the NFL, much of which was with the St. Louis Rams. An offensive tackle, Jackie did not manage to win the Super Bowl but he did receive 7 Pro Bowl callups and upon retirement, was inducted into the Pro Football Hall of Fame.
Most fathers love it when their children follow in their footsteps but this was not the case in the Slater family. Jackie never wanted any of his sons to play football as he fully understood the physical toll it could take on one's body. He also didn't want his sons to feel pressured to live up to his name and so, coached them in several other sports, but not football, during their childhood. All his efforts however came to naught as Matthew naturally fell into the game and ran with it.
Having spotted his talent, the Sr. Slater accepted reality and made efforts to help his son in any way he could. He recruited some of his teammates to provide training for his son. Jackie also maintained an active presence in his son's life and led him to Christ. All of these efforts have paid off and today, his son is not only living up to his legacy but has even surpassed it. Matthew has meanwhile revealed that he gets his love and passion for the game from his old man and wants to make him proud.
The Three Children He Shares with His Wife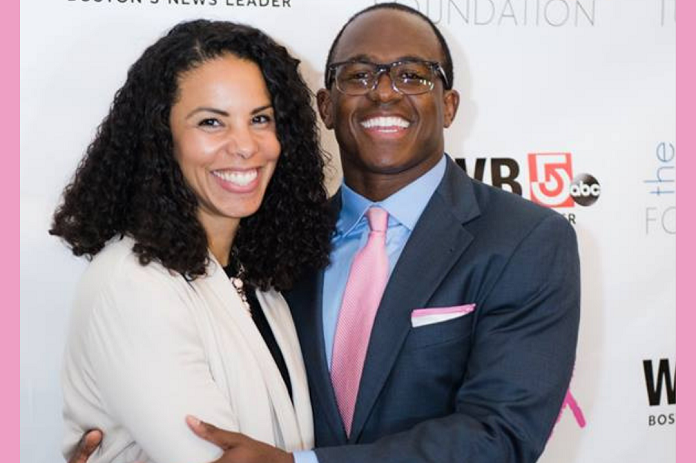 Matthew Slater found love with an Ivy League-educated doctor, Shahrzad Ehdaivand. Shahrzad is a pathologist who attended institutions like Hood College and Dartmouth College before obtaining her medical degree from Brown University in 2008.
According to her LinkedIn page, Shahrzad has taught pathology at Emory University and Brown University. She now serves as the Vice-President of clinical operations for LMK Clinical Research Consulting; a company that provides management tools for clinical drug development process.
Sources say that Matthew and his wife had known each other for a long time although there are no details of how they met. The couple got married in February 2015 and also welcomed a baby boy, named Jeremiah, in November that same year. The party of three has now grown to five as the couple has also welcomed a daughter as well as a son (who arrived in August 2019).