Most people know Mavis Leno as the wife of legendary comic and former late-night host, Jay Leno. However, this incredible lady is so much more than that. Leno is a prominent feminist and has dedicated her life's work to promoting women and girl's rights all over the world. She is also a philanthropist, and in conjunction with her husband, has supported several causes over the years. Want to know more about this accomplished lady? Then we have got all the details right here.
Mavis Leno's Age and Bio
Mavis Elizabeth Leno (nee Nicholson) was born on the 5th of September 1946 in San Francisco, California. She spent her formative years in San Francisco and completed her high school education there. She also reportedly obtained a college degree from Emerson College in Boston, Massachusetts. With regard to her family background, Leno hails from a family of three. Her mother's name is not available but her father's name is E.A. Nicholson. The activist has disclosed that her dad was a feminist and that her parents enjoyed an egalitarian relationship.
Leno's journey to the feminism movement started when she was just a child. She grew up watching TV shows such as Honeymooners and was displeased by the fact that beautiful and smart women wasted all their resourcefulness at home while their unappreciative husbands whined about how boring their wives were, and how they were going to leave them. The show left a lasting impression on Leno and she resolved never to get married or have kids as she saw it as a form of bondage. It also motivated her into becoming an active member of the feminist movement which was predominant in the 70s.
Career
Mavis Leno is a career activist and philanthropist. She is a member of the Feminist Majority Foundation and chaired their campaign to stop gender apartheid in Afghanistan during, and after, the Taliban regime.
The campaign which was geared towards promoting equality for Afghan women and girls had four major components. They include public education and community organizing; public policy research and strategy development; global outreach; and provision of humanitarian aid to Afghan women organizations. The campaign recorded several successes including bringing worldwide attention to atrocities against Afghan women and girls. They also won more than $300 million in funding for women and girl's program and educated 29 Afghan women in U.S. colleges and universities.
Additionally, they generated income for local women through online sale of their craft. As a result of all this and more, the Feminist Majority Network was nominated for the Nobel Peace Prize in 2002.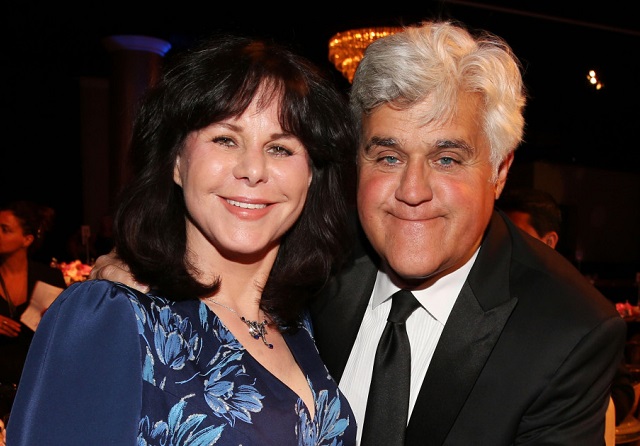 Family Details
Mavis Leno is married to a famous comedian, writer, actor, and TV host, Jay Leno. Jay Leno was born on the 28th of April 1950 in New Rochelle, New York. He grew up in Boston and obtained a degree in speech therapy from Emerson College. He later started out as a stand-up comic before going on to garner appearances in several movies and TV shows. Jay Leno was appointed the host of The Tonight Show with Jay Leno in 1992. He hosted the show for 17 years before going on to host other shows such as The Jay Leno Show and Jay Leno's Garage. Jay Leno has received several awards and accolades and in 2014, he was inducted into the TV Hall of Fame.
Mavis Leno first met her husband at The Comedy Store in January 1976. He was performing while she sat in the front row with her friends. It was a case of mutual attraction as they both took immediate notice of each other. They later bumped into each other in the bathroom area and struck up a conversation. They subsequently went on a date and later commenced a relationship. The couple dated for four years before tying the knot on the 3rd of November 1980. The two lovebirds have been together ever since then and they have revealed that the key to their long-lasting union is laughter, as well as the fact that they share similar values. Leno and her husband do not have any kids and this is by mutual agreement.
Net Worth
Mavis Leno's net worth is not yet available however her husband is worth $400 million. His significant fortune stems from his illustrious career as well as some smart financial decisions. Jay Leno has disclosed that he has never touched a dime from his TV show hosting paychecks but rather lives on what he makes from other sources. Mavis Leno and her husband are renowned for their philanthropy and they have supported several worthy causes over the years. Through the JDM Foundation, they have made grants to several universities and colleges including Middlesex Community College, McPherson College, and Boston University. The Leno's have also supported several health organizations including Huntsville Hospital Foundation and Health for Everyone.
Other Facts About Mavis Leno
She is a voracious reader and is passionate about English history.
Her husband did not initially get her a ring when they got engaged. He later gifted her a diamond engagement ring after 10 years of marriage.
She is the producer of the 2018 short documentary titled Period. End of Sentence. The documentary won best documentary short subject at the 2019 Oscars.
Her husband is a passionate car collector and owns at least 341 vehicles.
Her father was an actor and appeared in a movie titled Cold Blood.