In recent times, stand up comedy as an aspect of entertainment has gained much popularity and patronage in Africa. Just like musicians and actors, comedians are part of the majority groups among celebrities in Africa and beyond. They are as well beginning to earn much fame, recognition, and wealth. Seeing that comedy now pays, a lot of young people in Africa have taken to craft as a career. Quite interestingly, African comedians are among the best in the globe.
They are as good as ever, and can easily turn a blue day to a very merry one with their hilarious and rib-cracking jokes. We have come up with a list of the most popular African comedians right now.
10. BOVI
Nationality: Nigerian
Full Name: Abovi Ugboma
Date of Birth: September 25, 1979
Birth Place: Benin City, Edo, Nigeria
Education: Uniben Staff School, Government College, Ughelli, Edokpolor Grammar School, Benin and Boys Model, Onicha-Olona, Delta State and Delta State University, Abraka
Estimated Net Worth: $1.5 million
Years Active: Since 2007
Genres: Acting, comedy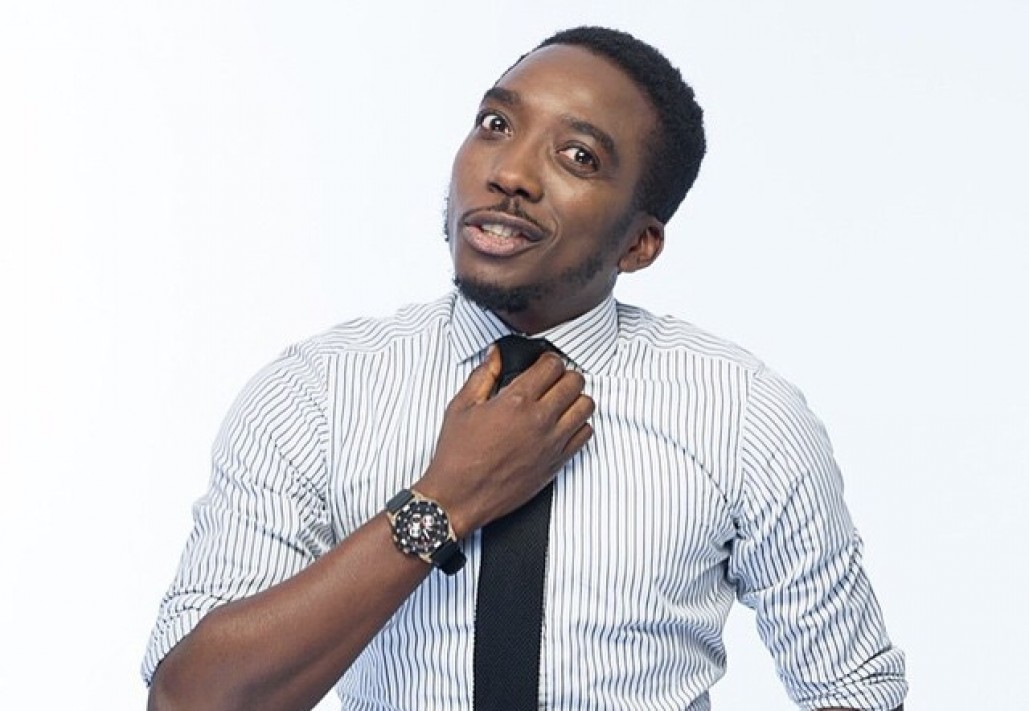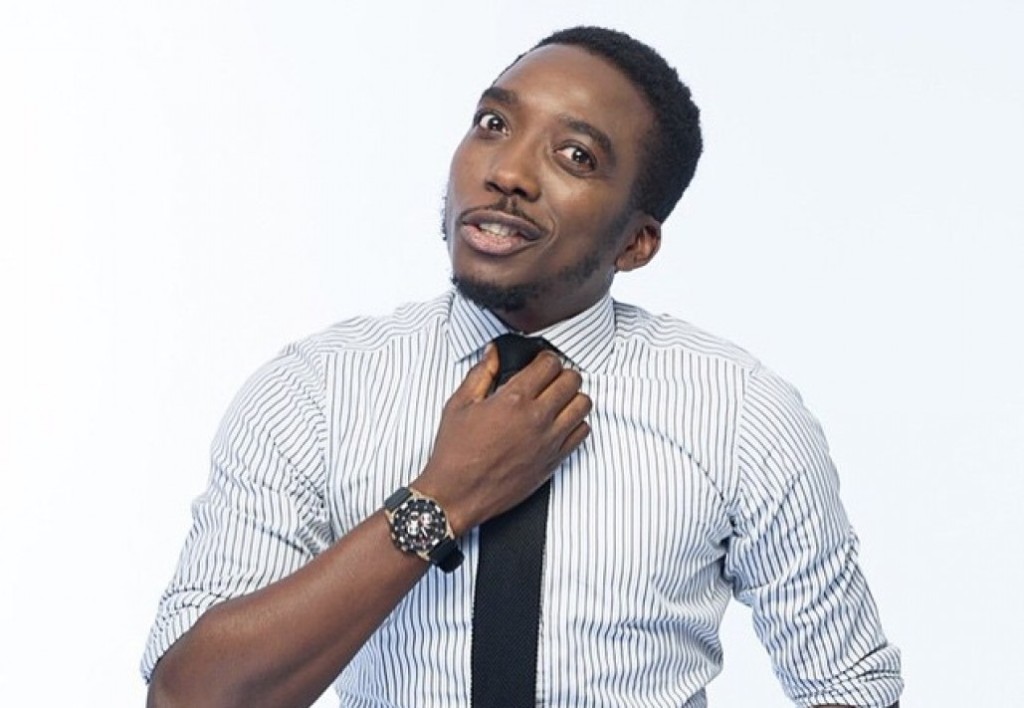 Bovi has been around in the Nigerian comedy circle since 2007 and has been acclaimed as one of the most talented in the country. But did you know he started his career as an actor in the sitcom Extend Family, which he produced, wrote, and packaged? Well, the show was very popular, swiftly propelling him into the limelight. He went on to participate in Nite of 1000 Laughs organized by Opa Williams.
Due to his unique style of delivering his jokes, he became associated with the wave-making Akpos jokes and is known to be the first person to be called that name by a fellow comedian, AY. He has since earned himself both fame and a rewarding fortune through individual projects and also by attaching himself to very popular comedians on stage.
Key Takeaway
Growing up, Bovi's parents feared that he would take the wrong path, hence, they consistently changed his school on disciplinary grounds.
Bovi is critically acclaimed that he was nominated for the AMVCA awards as the best actor in a comedy after releasing his first movie It's Her Day on 9 September 2016. This was his third individual nomination since the inception of the AMVCA and the fourth from his works.
The movie, despite not gaining huge mainstream publicity, had a good run in the cinemas and fetched over $20,000 (55 million Naira) at the box office.
9. Eddie Kadi
Nationality: British/Congolese
Full Name: Eddie Kadi
Date of Birth: 18 May 1983
Birth Place: Kinshasa, Zaire
Education: Fulham Primary School, Henry Compton Secondary School, William Morris Academy, and Kingston University
Estimated Net Worth: $ 1 million to $ 5 million
Years Active: Since the early 2000s
Genres: Acting, comedy
Other career ventures: Music and broadcasting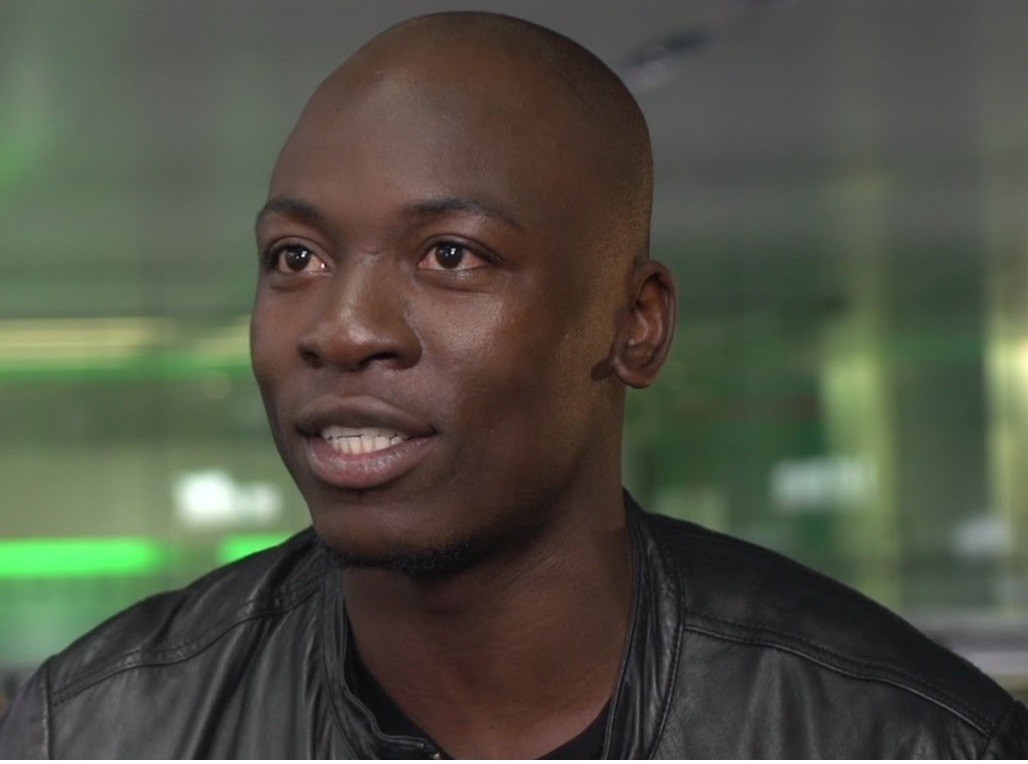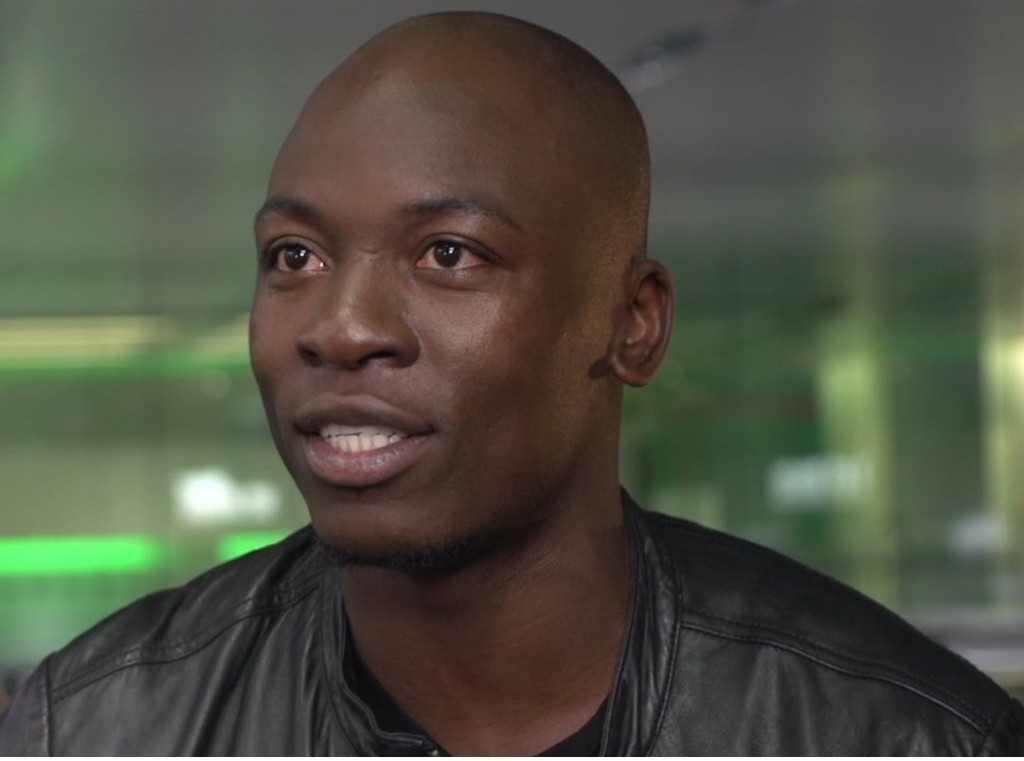 Eddie Kadi, a Congo-born (Kinshasa to be precise), British-bred comedian has been in the entertainment industry for quite some time and has essentially tapped into nearly all ventures. He works as a comedian broadcaster or host musician and actor. In the same vein, he has continuously won everyone with his unique African-infused brand of comedy and humour, even selling-out notable event venues in the multicultural UK.
It is basically his quick wit and unpredictability that makes him a natural entertainer. Eddie Kadi won the BECA Award for Best Comedy Newcomer soon after he started his career as a comedian. The last time Eddie headlined his own show was at The 02 arena, as the first Black British comedian to do so. He is also an actor and a musician.
Key Takeaway
Eddie speaks three languages fluently, including French and English.
The comedian has hosted a number of notable events globally. In 2019, he performed as the host of a red carpet show for BET International and BET Africa and toured with Wizkid as the host of Australia's first African festival in Sydney and Melbourne, as well as the Starboy festival in London and Manchester.
He also hosted Africa's biggest international festival AFRONATION held in Portugal in 2019, as well as the Best of Africa Awards (BOA) the same year, among others.
8. JOHN VLISMAS
Nationality: South African
Full Name: John Vlismas
Date of Birth: 3 May 1973
Birth Place: Marondera, Zimbabwe
Education: Durban University of Technology
Estimated Net Worth: $500, 000 to $1 million
Years Active: Since the early 2000s
Genres: Stand-up comedy
Other Career Ventures:  Production business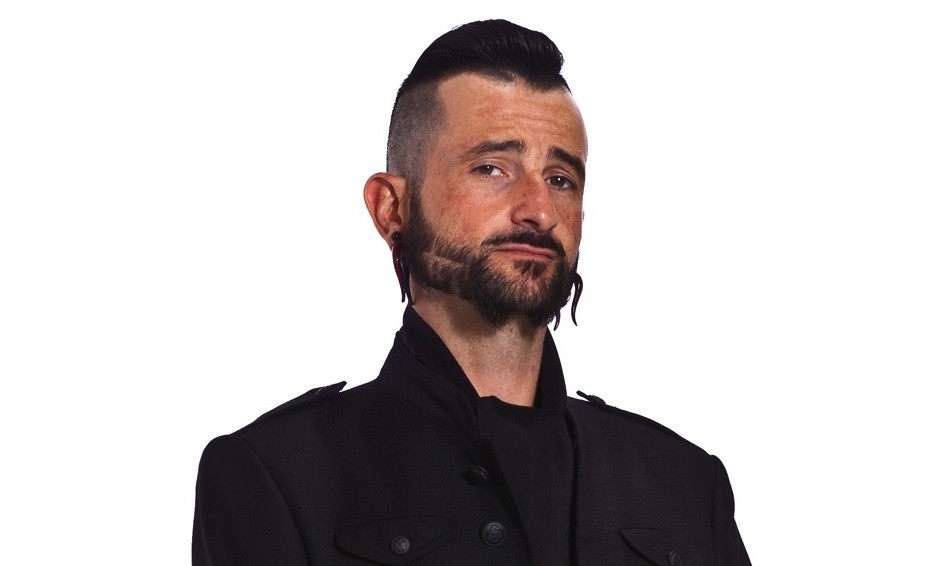 John Vlismas entered the comedy industry with a different perspective; to always say it as it is without any sugar-coating. Many years have passed since his first work but he is still serving the audience platters of funny but "offensive" punch lines. He is one of those comedians who hold the view that comedy is not about the comic. He's set out to let society know the truth, no matter how offensive it may be. That notwithstanding, Vlismas knows his way of making his audiences laugh out loud with his so-called "offensive jokes".
Apart from comedy, Vlismas is also a successful businessman and heads Whacked Management, a multi-million rand agency, and production business. He also co-owns Virus Communication.
Key Takeaway
Despite many describing his jokes as offensive, especially to his black audience, Vlismas won the 2007 South African Comedy Award for best stand-up comedian of the year and was a finalist in the 2008 Yuk Yuk's Great Canadian Laugh Off.
He has worked with notable stars, an example is in 2010 when he was in the comedy film Outrageous with fellow South African comedians, Barry Hilton, Joey Rasdien, Loyiso Gola, Mark Banks, Riaad Moosa, and Krijay Govender – the only female in the cast. In April 2014, he was part of the dais at Comedy Central Africa's Roast of Kenny Kunene.
7. MICHAEL BLACKSON
Nationality: Liberian/Ghanian
Full Name: Michael Blackson
Date of Birth: 28 November 1972
Birth Place: Ghana
Education: Durban University of Technology
Estimated Net Worth: $2 million
Years Active: Since 1989
Genres: Acting, comedy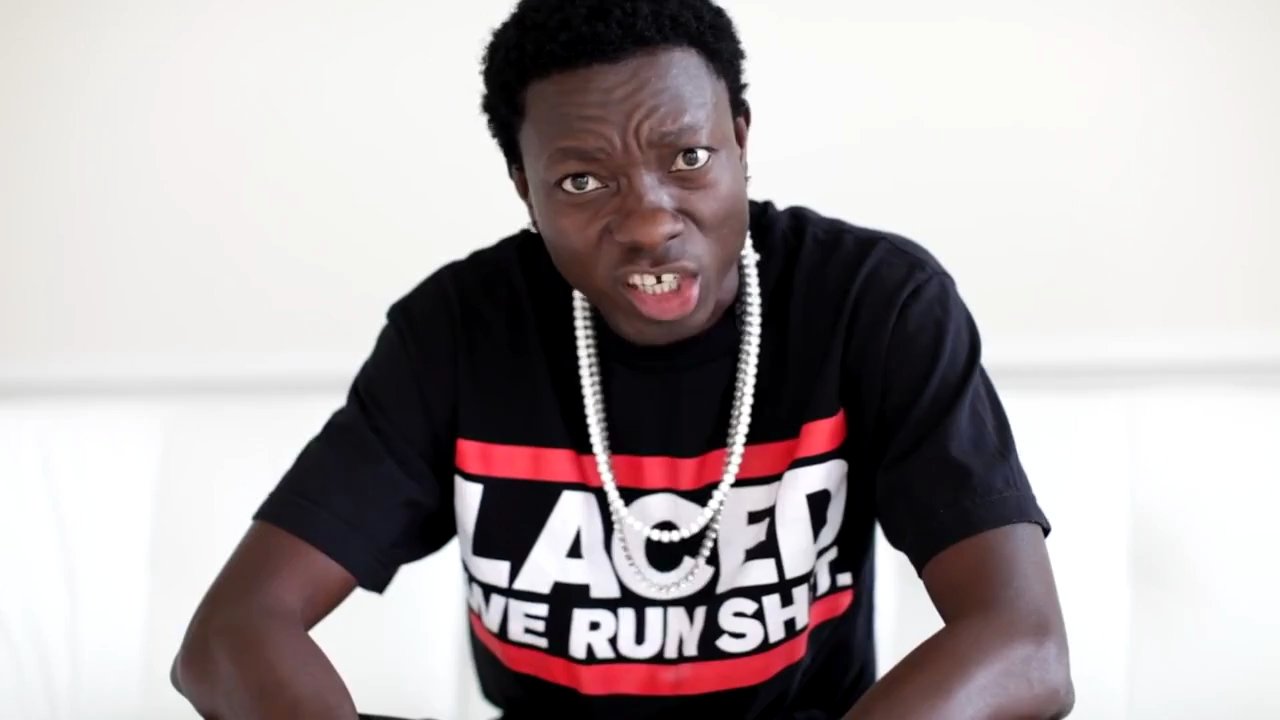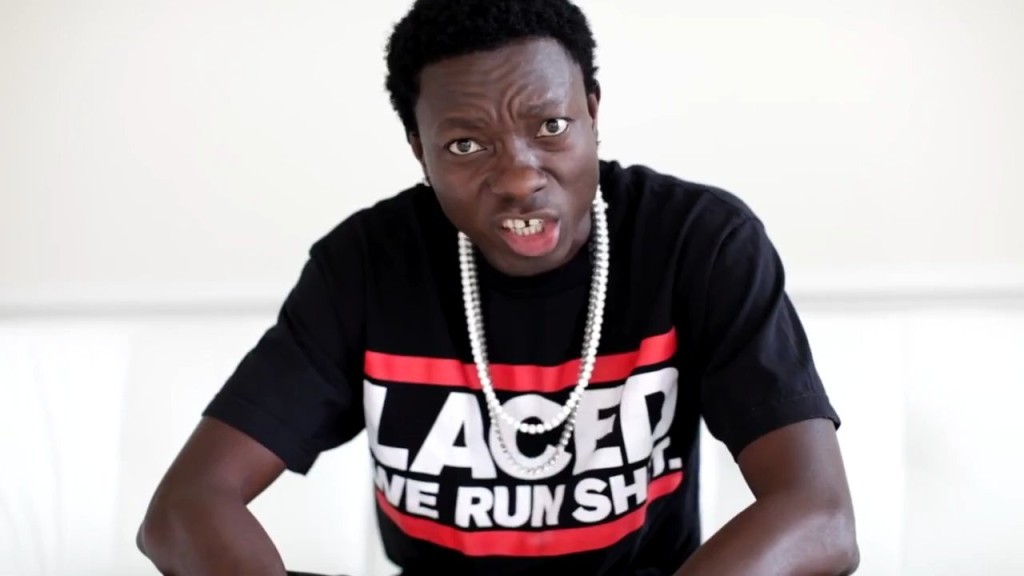 With skills in acting and comedy, Michael Blackson has earned a reputation in Africa's entertainment circle as the African King of Comedy. The Ghanaian is well-known for his comedy skits which are always good enough to have his audiences reeling in laughter.
He is actually the oldest of all the comedians on this list. He is also one of the people who have been around for a long time, having started his career in the 80s. Blackson has been in popular movies like Nobody's Fool Thug, I Got The Hook Up 2 Coming 2 America, The Savages, The Last Stand, Next Friday among others.
Key Takeaway
Blackson has performed in many well-known comedy competitions such as the USA Comedy Central Tour in Philadelphia, the Schlitz Malt Liquor Comedy Tour in Valley Forge, Pennsylvania, and the Urban Comedy Festival in New York City. He also competed in the Laffapolooza Comedy Festival in Atlanta and the Bay Area Black Comedy Competition in Oakland, California.
In the early years of his career, Blackson mostly performed at open mic comedy clubs throughout Philadelphia, Pennsylvania. He has performed in BET series, The MoNique Show and continues to make waves in live shows at comedy clubs, universities, and special events.
He got his inspiration from the comedy of Eddie Murphy.
6. Nik Rabinowitz
Nationality: South African
Full Name: Nik Rabinowitz
Date of Birth: 3 October 1976
Birth Place: South Africa
Education: University of Cape Town
Estimated Net Worth: N/A
Years Active: N/A
Genres: comedy, acting, hosting,  publishing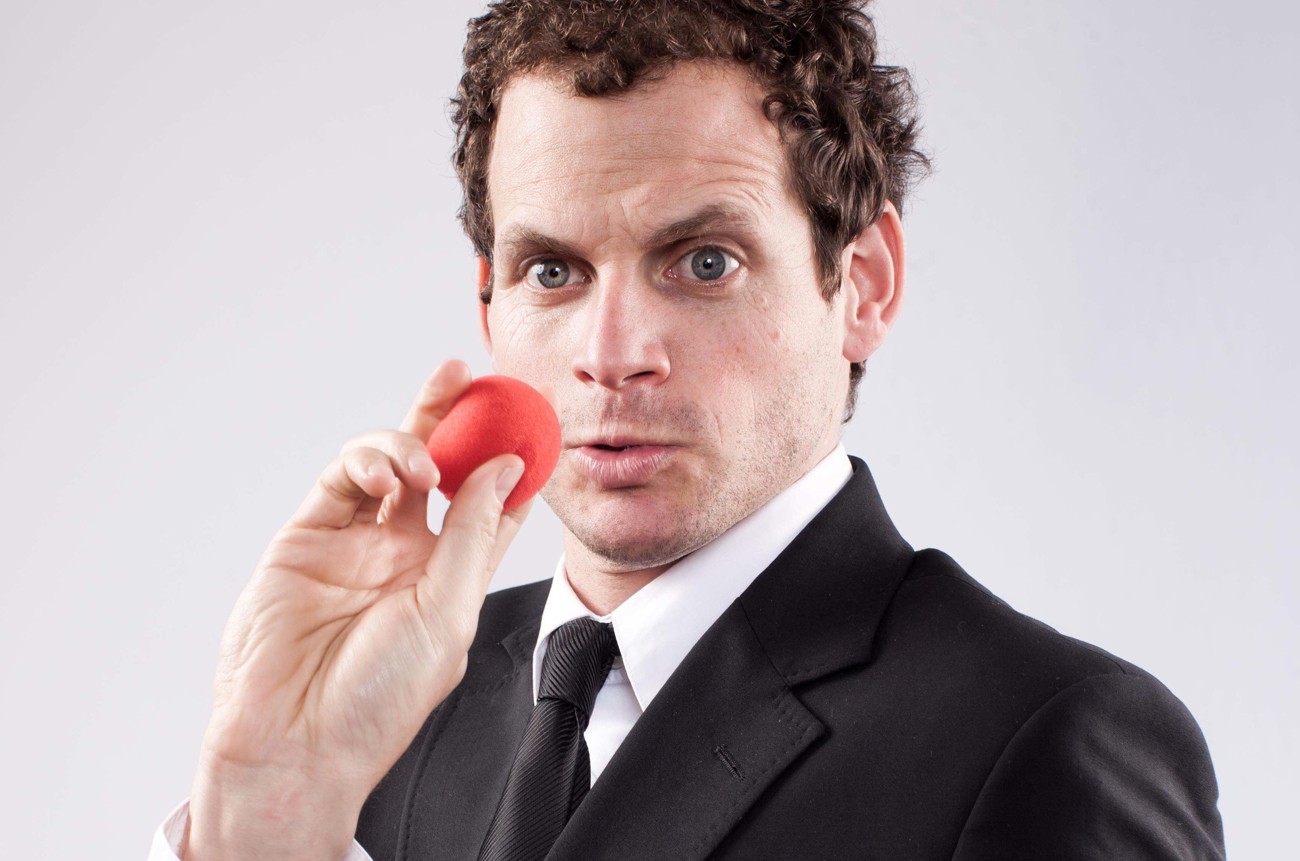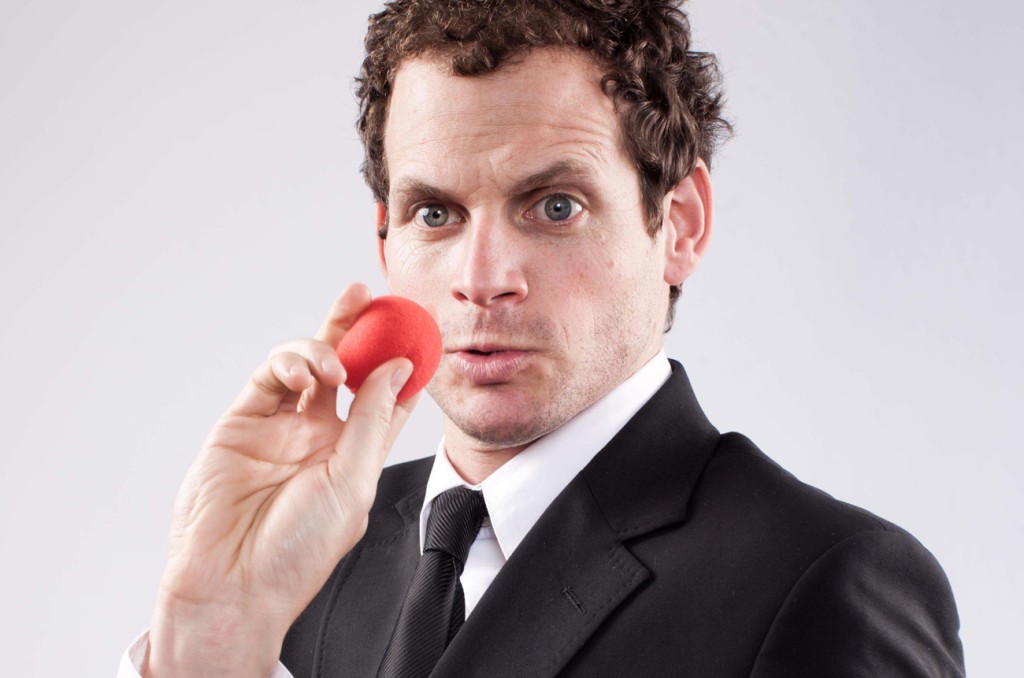 Nik Rabinowitz is a South African comedian and author, who has stayed busy with many guest appearances on several comedy shows, including the British panel show Mock the Week. He is a reputable personality in the talk show industry and is known to present "The Week that Wasn't" which has earned him many viewers and fans around the world.
Nik is also known as a presenter on SABC where he hosts Coca- Cola Megamillions Gameshow. He played a role in the 2012 film Material and has also appeared in locally made film productions like fellow funnyman (and doctor) Riaad Moosa's Material. He's also co-authored a book, The Youngsters, and in 2014, performed as an opening act at the Toronto South African Film Festival.
He remains a much sought-after national comedian and a household name beyond Cape Town, and according to feedback from audiences, Rabinowitz is getting funnier by the day and may soon move up the list of most popular African comedians in no distant time.
Key Takeaway
When Nik studied at the University of Cape Town where he bagged a business degree, he didn't think he would become a comedian.
Since joining the entertainment industry, the comedian, who refers to himself as the 'world's leading Xhosa-speaking Jewish comedian', has been a staple on the local comedy scene for years and continues to shine.
5. Riaad Moosa
Nationality: South African
Full Name: Riaad Moosa
Date of Birth: 18 June 1977
Birth Place: India
Education: College of Magic, South Peninsula High School, University of Cape Town
Estimated Net Worth: $1 million-5 Million
Years Active: Since 1999
Genres: comedy, acting, screenwriting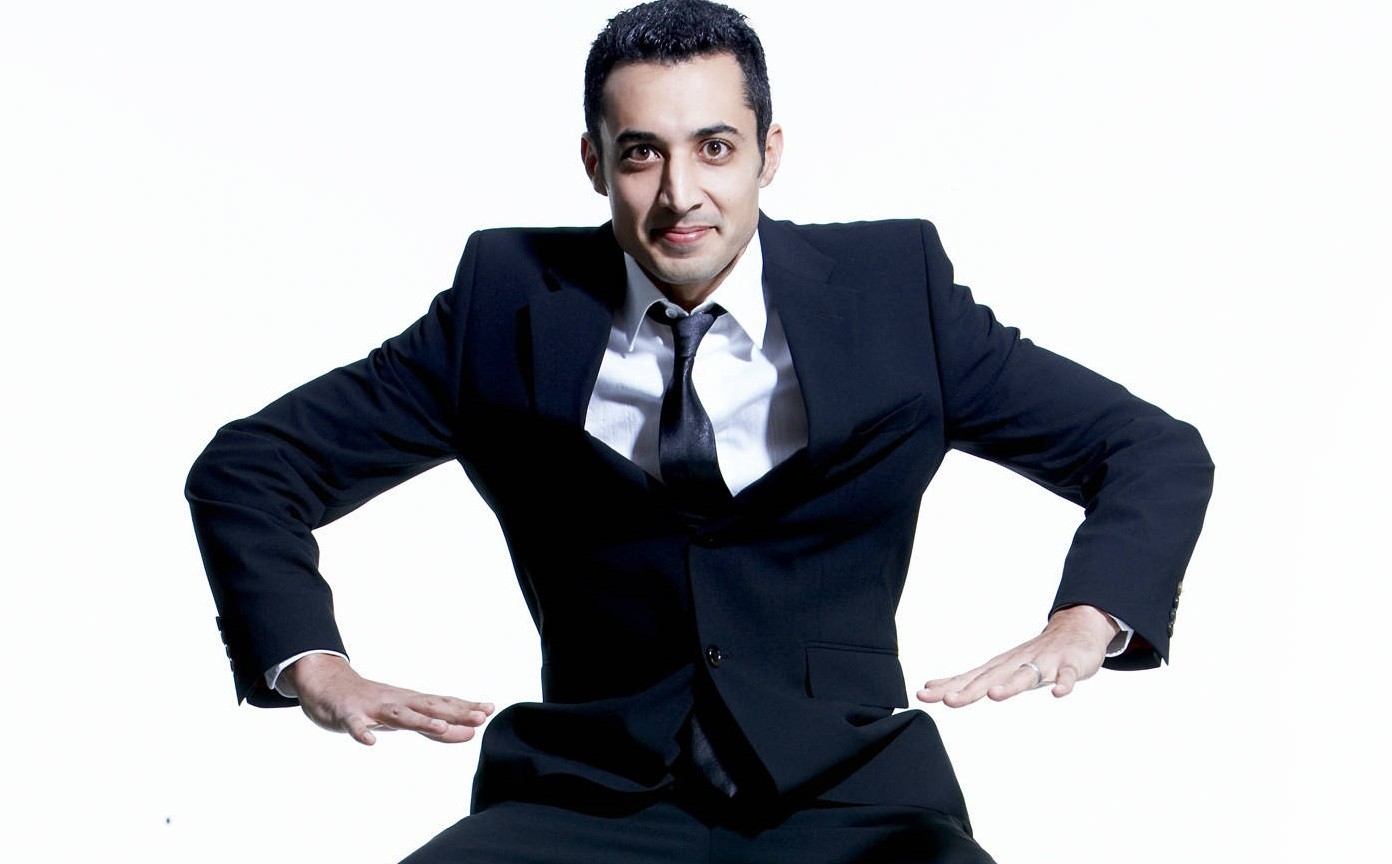 Popularly called the Comedy Doctor, Riaad Moosa is a trained medical doctor who found passion in making others laugh and decided to abandon his medical profession to use laughter instead of drugs as medicine for healing people. Like many comedians, Riaad entered into the entertainment industry as a standup comedian before going into TV hosting and acting. The South African doctor cum comedian is good at not only verbal jokes and is a good performer who combines his act with dance and other forms of hilarious gestures.
His popularity in comedy stemmed from the comedy-club circuit of his native Cape Town, where he became known for poking fun at Islamic stereotypes. He is popularly known for drawing his jokes from his Indian heritage and Muslim faith, dealing with sensitive issues such as Islamophobia, racism and other related topics.
He recently starred as Ahmed Kathrada in Anant Singh's epic Oscar and Golden Globe-nominated movie Mandela – Long Walk to Freedom.
Key Takeaway
He is of mixed descent – Indian-Malay.
Riaad Moosa has been honoured at various award events for his skills and unique style of delivering jokes. In March 2011, Moosa received the Comics Choice Award at the first annual South African Comic's Choice Awards. The following year, he was nominated for the Comic's Choice Awards.
He has also won the best actor at The South African Film and Television Awards (SAFTA's) in 2013 for his outstanding role in Material which also won the best picture.
4. I Go Dye
Nationality: Nigerian
Full Name: Francis Agoda
Date of Birth: 4 April 1979
Birth Place: Nigeria
Education: College Of Commerce, Ighogbadu Primary School
Estimated Net Worth: $1 million -5 Million
Years Active: Since 1991
Profession: Comedian, writer, motivational speaker, and social crusader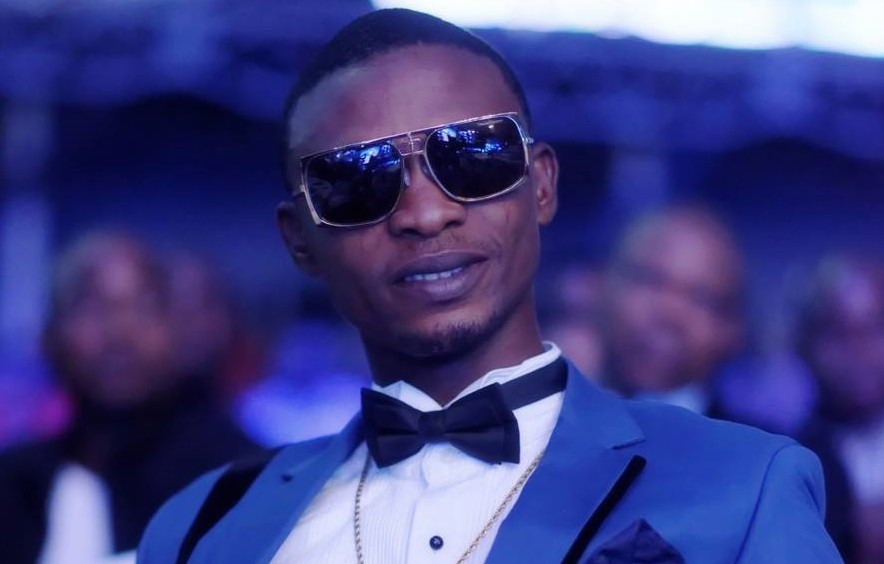 Francis Agoda is his name. The comedian who is popularly known as "I Go Dye", (which basically sounds like his surname) is from Delta State, Nigeria. One of his most popular comedy shows is the one titled, "I Go, Dye Standing".
Agoda started his career when comedy in Nigeria wasn't regarded much and wasn't seen as a means to achieving livelihood with comedians, in general, earning little or nothing for their creativities. Howbeit, he is one of the most talented rib crackers Nigeria and Africa is blessed with. He is very fast-mouthed and can cook up hilarious stories, funny enough to make his audiences fall off their seats in laughter just within seconds.
I Go Dye has been featured in MTV Africa Music Awards and also in the opening and closing shows of world's notable musicians, including Akon, Boyz II Men, 50-Cent, Rick Ross, The Game, Kelly Rowland, and others. He has won the Creative Award in Africa (CAN), African Best Comedian, TV People Golden Award (New York), Best Creative Comedian In Africa, the NIDOE-SPAIN Award for his contribution to uplifting Nigerian cultural and artistic values, the Nigeria Best Comedian Award (NEA AWARD), National Comedy Award (NCA), Best Comedian In Nigeria, Best Niger-Delta Comedian, and many more awards.
Key Takeaway
I Go Dye has a rags-to-riches life story. He was born into poverty in the rural town of Delta State, Nigeria. Living in such a home, he had to deal with many struggles and challenges. However, with his endless passion to succeed and a bit of luck, a star was born.
In his teens, he got the attention of the first executive governor of Delta State, Olorogun Felix Ibru after he displayed unusual creativity for someone who grew up in a rural settlement when he created a Hovercraft ship, radio transmitter, hairdryer, projector, electric solar table fan, and a flying helicopter.
I Go Dye is arguably the first African child to have created a flying helicopter and moving Hovercraft ship.
Earlier, the comedian's biggest dream was to be an engineer and he even won a scholarship to study structural engineering at New York University after displaying his creativity. However, his life took a different turn when he realized he could easily make people laugh during one of his interviews on the creativity behind his innovative crafts.
3. Loyiso Gola
Nationality: South African
Full Name: Loyiso Gola
Date of Birth: 16 May 1983
Birth Place:  Guguletu, Cape Town, South Africa
Education: Education: Zonnebloem Nest Senior School
Estimated Net Worth: $ 1 million -5 Million
Years Active: Since 2002
Genre: Satire, parody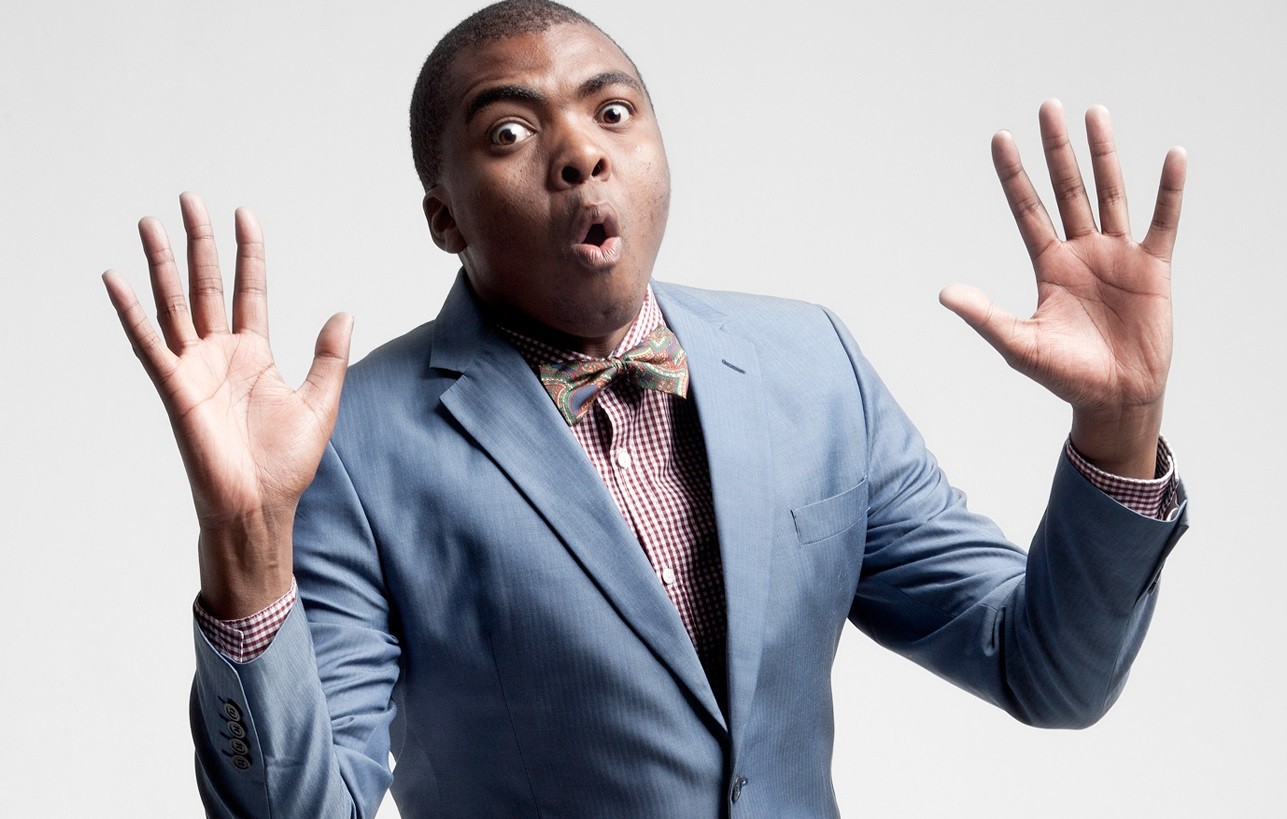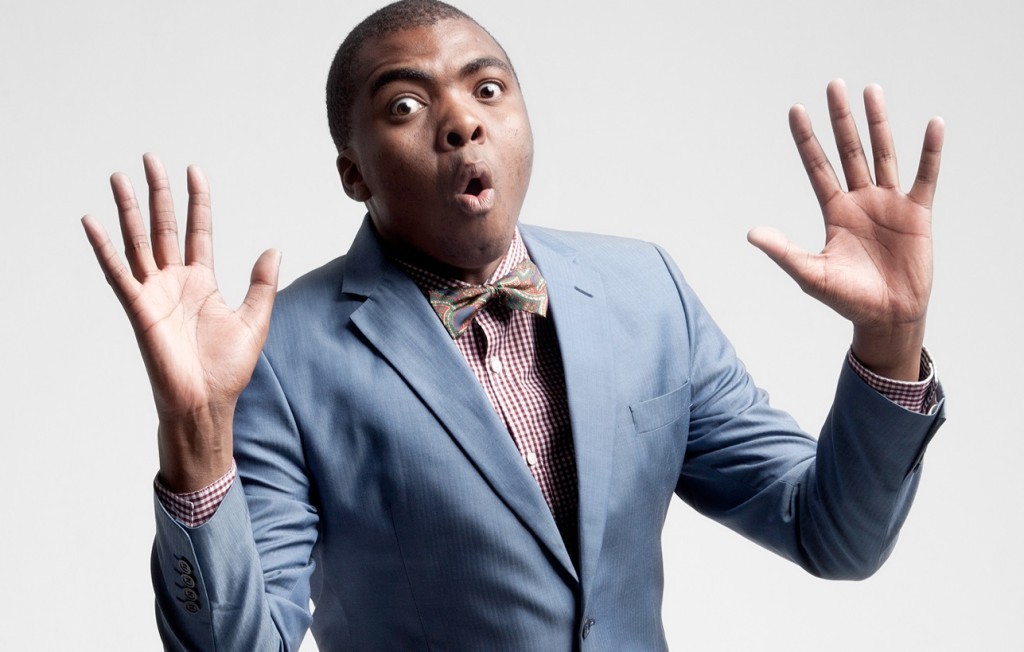 Loyiso Gola has for several years made this list. The comedian is one of South Africa's foremost comedians, after Trevor Noah. He is best known as the co-creator and anchor of the late-night satirical news television series Late Nite News with Loyiso Gola on e.tv and eNCA which was launched in 2010.
The show is one of the successful satirical news programs in South African TV history, delivering satirical jokes which though hilarious, usually have underlying serious meanings and memorable lines.
Key Takeaway
Layiso's comedy style continues to earn him fame and fortunes. In 2012, he was named one of Mail & Guardian‍'s 200 Young South Africans in the Media & Film category. Men's Health describes Gola as having "divisive mass appeal" due to the openly critical nature of his humour, and being "a genuine thinker masquerading as a fool and the reluctant voice of a cynical generation".
His younger brother Lazola Gola is also a comedian. He won the 2014 Savanna SA Comic's Choice Award – Comic of the Year Award.
Over the years, he has emerged as the winner of Sprite Soul Comedy Tour 2007, South African Comedy Award for Best Breakthrough Comedy Act for Loyiso Gola for President 2014 and The Savanna SA Comic's Choice Award as the Comic of the Year Award.
2. Basket Mouth
Nationality: Nigerian
Full Name: Bright Okpocha
Date of Birth: 14 September 1978
Birth Place: Lagos
Education: University of Benin
Estimated Net Worth: $1 million-5 Million
Years Active: Since 2000
Profession: Acting, comedy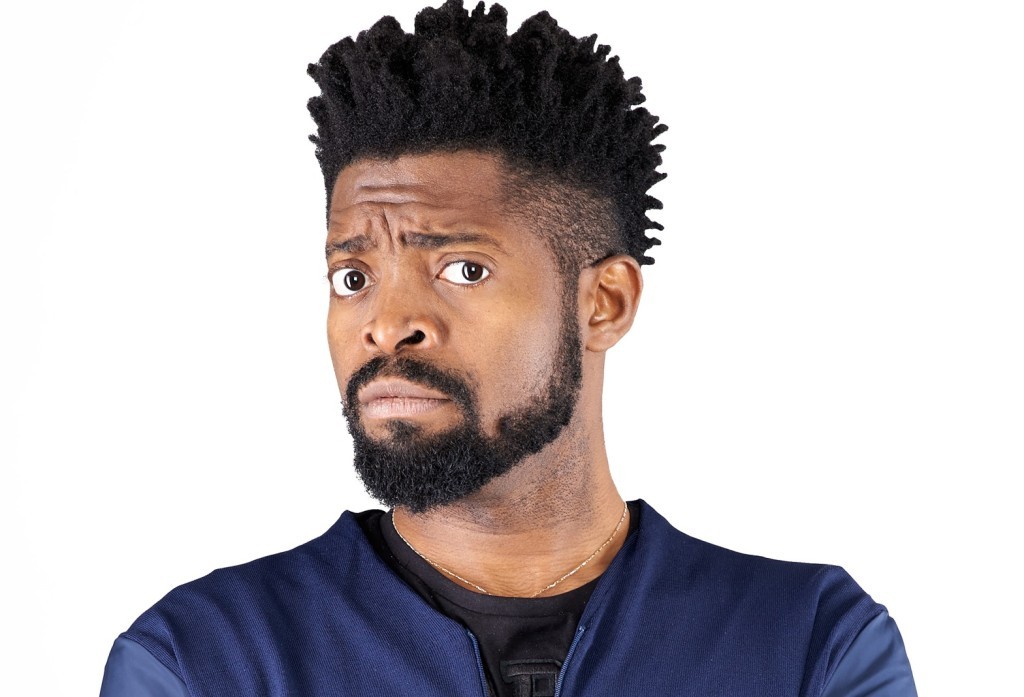 Bright Okpocha who was famously known by his stage name Basket Mouth may not be the most talented comedian in Africa but he is definitely good at delivering his jokes. With his skills, he remains a leading artist in the Nigerian comedy industry and also one of the most popular comedians in Africa.
The entertainer who hails from Abia state, Nigeria was the organizer of the groundbreaking comedy show, Basket Mouth Uncensored, which was held for four consecutive years, (2005-2009) across the globe. He was the first African comedian to host a one-man comedy concert at the HMB Hammersmith Apollo which made huge sales; that was on 21st February 2010.
Basket Mouth started his career as a comedian in his days at the University of Benin. Although his first stand-up comedy was a disaster because the crowd got irritated and booed him off the stage, he didn't quit pursuing his dream of becoming a star. Later that year (1999), he came back after a series of research on what brand of comedy could sell at the University of Benin; that was the beginning of Basket Mouth's inception and acceptance into the world of stand-up comedy.
Basket Mouth has since hosted 9 different concerts in the UK, including Basket Mouth Uncensored Live @ the o2, Nigerian Kings of Comedy, and The African Kings of Comedy. He also hosted Comedy Central Presents in South Africa, Lords of The Ribs, and many more.
Key Takeaway
Basket Mouth started off as a drummer and then a rapper before becoming a comedian.
1. Trevor Noah
Nationality: South African
Full Name: Trevor Noah
Date of Birth: 20 February 1984
Birth Place: Johannesburg, South Africa
Education: High and Primary School, Maryvale College
Estimated Net Worth: $40 million
Years Active: Since 2002
Genre: Political/news satire, observational comedy, surreal humour, black comedy, insult comedy, deadpan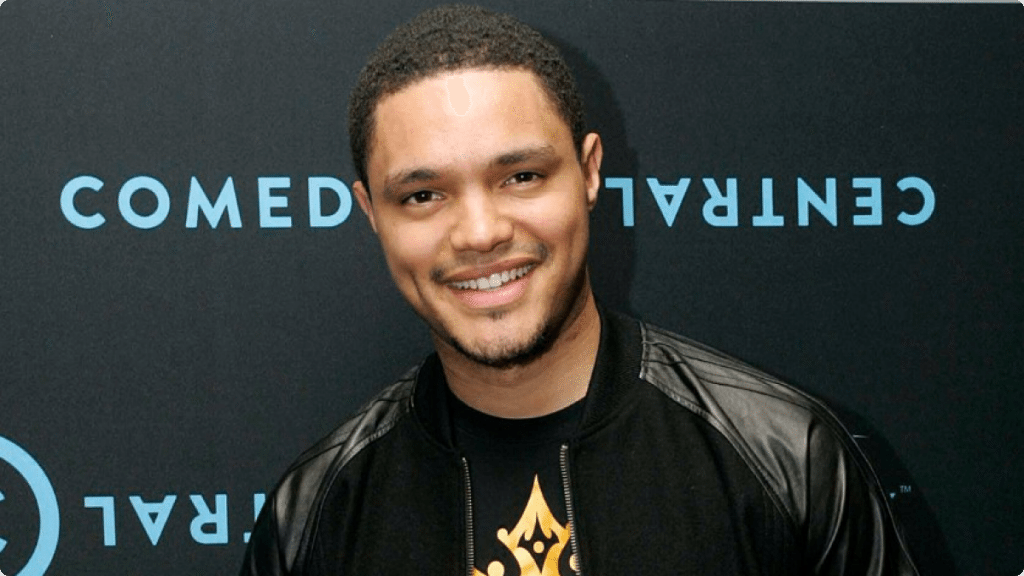 Trevor Noah is a popular South African comedian and arguably one of the most loved comedians in Africa. He is popularly known for drawing humour from the events of the South Africa Apartheid. Trevor Noah was born on 20th February in 1984, in Johannesburg, South Africa.
Though Noah is often regarded as a South African, it is actually his mother who is a native of South Africa, (Xhosa, to be precise). His father is Swiss but lived in South Africa where he gave birth to Trevor. Trevor does not put down his speeches in writing, not even a sketch of it as some other comedians do. He does everything spontaneously and this makes a lot of difference.
He generates humour from whatever he feels is suitable for the situation and audience at that moment. He is the latest contributor to The Daily Show, debuted on 4 December 2014. He is the first South African stand-up comedian to appear on The Tonight Show, and currently the funniest and most popular comedian on the African continent.
Key Takeaway
Trevor always sells out halls in most of the concerts he organizes and is known to have sold more DVDs than any other stand-up comedian on the continent.
The comedian has won many awards, as well as notable nominations, including NAACP Image Awards Outstanding Literary Work, Outstanding Literary Work – Debut Author, Writers Guild of America Award Comedy/Variety, Nickelodeon Kids' Choice Award Favourite African Star, GLAAD Media Award Outstanding, MTV Movie & TV Awards Best Host, Primetime Emmy Award Outstanding Short Form Variety Series, Thurber House, among others.
Honourable Mentions (Other Big Talented Names In The African Comedy Industry)
1. Alibaba Akpobome (Alibaba) – Nigeria
2. Ayo Makun (AY) – Nigeria
3. Marc Lottering (South Africa)
4. Barry Hilton (South Africa)
4. Julius Agwu (Nigeria)
5. Okey Bakassi (Nigeria)
6. Akpororo (Nigeria)
7. David Kibuuka (South Africa)
8. Tats Nkonzo (South Africa)
9. Gbenga Adeyinka (Nigeria)
10. Gordons (Nigeria)
11. DKB Ghana (Derick Kobina Bonney, Ghana)
12. Funny Face (Ghana)