Apart from his incredible ministry, Bishop David Oyedepo's children are among the most discussed topics about the highly respected cleric. Regarded as one of the most successful and wealthiest clerics in Africa, Bishop David Oyedepo is the founder of the Living Faith Church Worldwide, also known as Winners' Chapel International, and is also the presiding Bishop of the megachurch Faith Tabernacle in Ota, Ogun State, Nigeria. Since its inception in 1983, Oyedepo has managed to grow the church into one of the most recognized and popular sanctuaries across Africa and other parts of the bigger world. As a matter of fact, Living Faith Church Worldwide is now a global network of churches with congregations in 65 countries, making Bishop David Oyedepo one of the most celebrated pastors in the world.
Today, Oyedepo is often referred to as one of the most powerful preachers in Nigeria. Because he is so popular and highly celebrated, the Nigerian cleric is always in the news as different topics about him are discussed by the members of the community. Among the various topics discussed are his long-lasting marriage and his children. It is noteworthy that being a pastor and preaching to millions of people every week are not the only things he has done with his life. Oyedepo is also a family man; a doting husband and a loving father who has raised his children into godly, hardworking men and women today. David Oyedepo's children are actively involved in the church business.
Bishop David Oyedepo Has Been Married To Faith Oyedepo For 40 Years
The renowned cleric is married to Pastor Faith Oyedepo and they have been together for decades. Their marriage has been without controversies over the years and, today, they are widely regarded to be a shining example to the present generation which has been riddled with tales of broken marriages and intolerance in marital relationships.
The Thrilling Story Of How They Met Each Other
The story of how Bishop David Oyedepo met his wife, Faith for the first time is a very interesting one which he has shared time and time again over the years with very curious listeners. According to him, he first met his wife in 1976 on his way to a wedding ceremony. Oyedepo explained that one of his friends was getting married that day and he was going to the venue of the event to preach. This was because, in those days, Christian wedding ceremonies usually presented opportunities for preachers to preach the Bible to people.
On his way to the wedding, Oyedepo caught sight of Faith at a motor park and he was instantly attracted to her. According to him, he heard the voice of God at that moment telling him, that Faith was his wife and he believed that voice immediately. He apparently approached her and they started courting soon after in the same year. He explained to her right from the start that he wanted to marry her and she agreed to follow him.
During their courtship, Oyedepo explained that he saw a revelation of what his journey in the ministry will be like. According to him, God delivered a mandate to him on the 1st and 2nd of May 1981 to deliver the world from all oppression through the sound and unadulterated preaching of the Word of Faith. He was so overwhelmed by this mandate that he made a vow to God to carry out this order. He then documented the vow and invited his then-fiancee, Faith into a church to talk to her about it.
When she came into the church, he showed her the vow he had made to God which included serving him till the end of time no matter what happens to him in the process and no matter where it leads him. He then asked her if she would still be able to follow him and marry him with everything he had promised to do for God. She agreed and then he asked her to sign the document containing the vow. From that day, their relationship changed. It felt like they were on an assignment to change the world.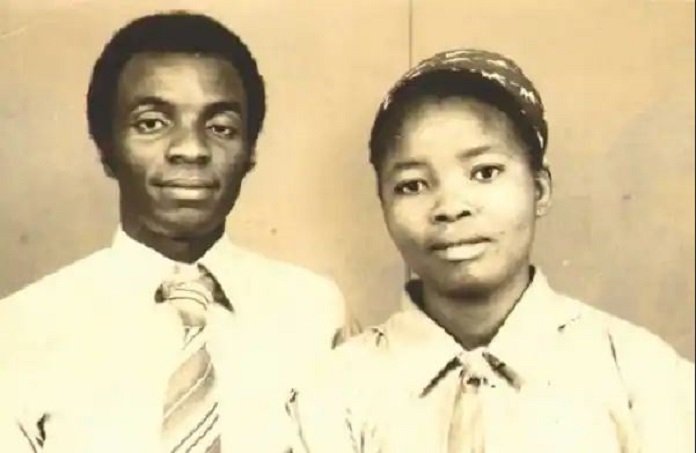 His Wife Changed Her Name After They Got Married
It is noteworthy that Faith Oyedepo is not the original name of Bishop David Oyedepo's wife. As a matter of fact, her birth name is Florence Abiola Akano. However, when she married Oyedepo, she changed her name to Faith Oyedepo. This is what the whole world now calls her.
David Oyedepo and Faith courted for about 6 years from 1976 to 1982. They then tied the knot as husband and wife on the 21st day of August 1982. He was about 28 years old at the time. Since their marriage, the Bishop and his wife have remained together, weathering the storm and waxing strong in their marriage. It's been 40 years since they got married and no controversy has been recorded about their marital life. This is why they are often considered to be authorities in the issues of marriage and when they speak about marriage, they grip attention from far and wide.
Bishop Oyedepo Has Been Very Vocal About the Institution of Marriage
Bishop David Oyedepo is known for preaching about faith, salvation, healing, and other scriptural doctrines to his congregation. However, these are not the only things he is known to talk about; he is also known to be very vocal about marriage and how husbands and wives should act towards each other in the modern generation. Sometimes his comments have caused serious controversy as some people have kicked seriously against his words.
The pastor has always held the view that a woman must be submissive in marriage while the man is meant to provide for and protect the family. In September 2020, the pastor caused a stir when he said the only way for married couples to enjoy a very successful and fruitful marriage is for the wife to utterly submit to the husband. He stressed that the key to successful marital unions is complete and total submission on the part of the wife. According to him, until submission is firmly in place, every other thing the wife tries to do will be out of place in the marriage and this will cause problems in the long run. He also explained that even if a woman is a minister of the gospel and her husband is not, she must submit to the husband nevertheless. This is because a woman who refuses to submit to her husband is disobeying God.
However, the pastor's words greatly enraged many people who felt that he was belittling women and reducing their values in the home. Many angry Nigerians on social media verbally attacked the pastor and accused him of subjecting women to slavery in the home and ensuring that they do not reach their full potentials. They claimed that submission must come from both the husband and wife and not just the wife. Pastor Oyedepo trended on social media for days because of his utterances. It also divided views because while some people slammed the pastor for his words, others supported him and pointed out that he was an authority on marriage since he has been married for decades without having issues.
What He Told Feminists To Do About Marriage
Despite the backlash that followed his comments on wives submitting to their husbands for the marriage to work, Bishop David Oyedepo did not back down on his message. In fact, he even increased the way he preached submission to women, occasionally speaking the word from the pulpit and this has made him quite controversial.
In August 2021, Bishop Oyedepo strongly criticized all the women who identified themselves as feminists. For the record, feminists are men and women who advocate women's rights on the ground of the equality of the sexes. Feminists believe that both men and women including, of course, husbands and the wive are equal and must be given equal opportunities to thrive. However, Bishop Oyedepo does not agree with this at all.
In fact, during a sermon he preached to his congregation in August 2021, he warned women against joining the feminist movement because, according to him, feminism would lead to frustration and devastation, especially in marriage. He went on to state that if any woman decides to become a feminist, then she should not get married at all because the marriage will not work for such a woman. He explained that the Bible has asked women to be submissive in marriages and since feminists are against being submissive to the man, they cannot find success in the institution of marriage because they feel they are too smart for God to lead them. As expected, the pastor's words caused another uproar on social media as more Nigerians attacked him for his message, with some describing him as a male chauvinist.
His Wife Is Supportive Of His Message
As expected, Bishop David Oyedepo's wife, Faith Oyedepo has also joined him in voicing out the need for wives to be submissive to their husbands. In August 2021, Mrs. Oyedepo told women that they must be submissive because questioning the man's position in the family is demonic. She explained that once any woman lays hold on the key of reverence, that woman has succeeded in unlocking her husband's heart, and thus the marriage will flourish.
As expected. Mrs. Faith Oyedepo's message also attracted divided opinions too as some people threw their weights behind her, agreeing with her message while others completely disagreed with her criticizing her for doing what some termed 'underrating the place of the woman' in the home.
In the same month of August 2021, Bishop Oyedepo also made headlines around Nigeria when he warned couples to remain very intimate because a sex-starved marriage is heading for destruction. The cleric advised married couples to make themselves readily available for each other because if this is not the case, temptations could arise to cheat and destroy the home.
Bishop David Oyedepo And Faith Oyedepo Have Four Children Together
The marriage between Bishop David Oyedepo and his wife, Faith Oyedepo has been a fruitful one and has produced four children. The couple is blessed with two sons called David Oyedepo Jr and Isaac Oyedepo, and two daughters called Love Oyedepo and Joyce Oyedepo. It is noteworthy that the couple has raised their children really well. As expected, David Oyedepo's children were trained using Bible doctrines and they are now fully committed to the work of God in the church.
Bishop David Oyedepo has always praised his wife, explaining that she helped tremendously in making sure their kids were raised well. In a 2014 interview, Oyedepo revealed that his wife, Faith played a principal role in the spiritual and moral upbringing of their children. Apparently, the couple took the business of raising their kids very seriously, considering their status in society as godly people who are ministers of the gospel. Today, David Oyedepo's children are making the man and his wife very proud.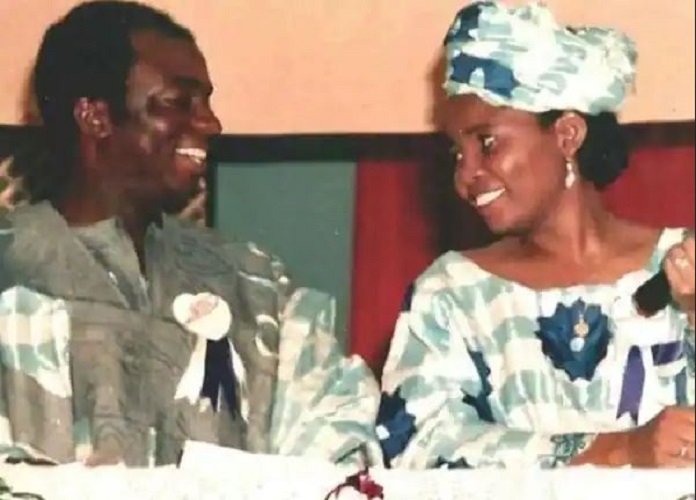 1. David Oyedepo Jr.
Full Name: David Oluwamakinde Oyedepo Jr.
Date of Birth: June 1, 1983
Age: 39 years old
Ethnicity: Yoruba
Nationality: Nigerian
Education: Oral Roberts University, Oklahoma Christian University
Profession: Pastor
Marital status: Married to Kemi Olubu-Oyedepo
Children: 2
David Oyedepo Jr. is the first child and first son of Bishop David Oyedepo and his wife, Faith. Based on our findings, Oyedepo Jr. was born on the 1st of June, 1983 about 10 months after his parents got married. He is now 39 years old at the moment. It is noteworthy that his middle is Oluwamakinde. According to Bishop Oyedepo, he named his first son Oluwamakinde because shortly after his son was born, he asked the Holy Spirit what he should name the boy. The Holy Spirit then told him that 'Another Warrior has come'. This was what led to him naming the boy 'Oluwamakinde' which means (God has brought victory).
Details about the elementary and secondary schools that David Oyedepo Jr attended are not known but we know that he attended the prestigious Oral Roberts University, a private evangelical university in Tulsa, Oklahoma, USA. He also attended the Oklahoma Christian University, a private Christian university in Oklahoma City, Oklahoma, USA. Apparently, he attended these schools to help prepare him to take after his father and become a pastor. Interestingly, David Oyedepo Jr is now a pastor.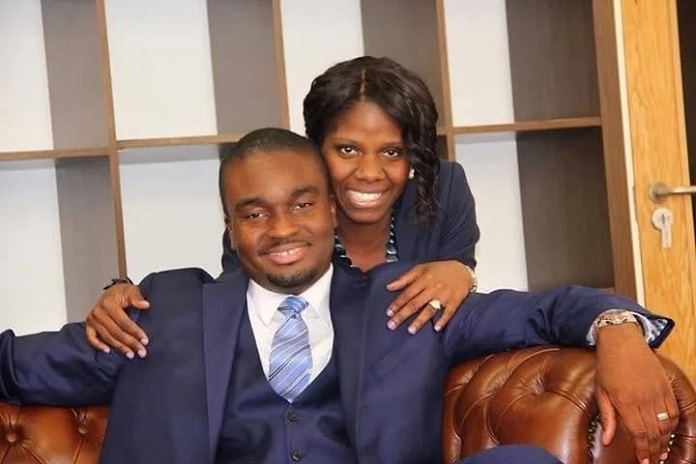 Oyedepo Jr was ordained as a pastor in May 2007 by Kenneth Copeland, the renowned American televangelist, and author who is known all over the world for his work in the charismatic movement. Following his ordination, David Oyedepo Jr was assigned to pastor the London Branch of his father's church. He did this for some time before he was brought back to Nigeria. He is now the resident pastor of the ministry's headquarters (Faith Tabernacle) in Ota, Ogun State. When he got back to Nigeria, members of the Living Faith Church were excited by his first message at Faith Tabernacle on March 24th, 2013, the day after his grandmother's burial. Many people believed right then that he was the one to take over from his father when the man eventually retires. He was also hailed as the 'next generation' by Bishop David Abioye, the First Vice President of the Living Faith Church Worldwide.
David Oyedepo Jr has done some exploits and is very popular among members of the church. According to reports, when Bishop David Oyedepo and his wife, Faith Oyedepo went on vacation in August 2016, Pastor Oyedepo Jr took over and ministered in 5 services on Sunday at Faith Tabernacle. Some reports say this was the first time that anyone aside from Bishop Oyedepo himself would do that. At the moment, David Oyedepo Jr is the youngest Vice President of the Living Faith Church. There are 4 other Vice Presidents at the ministry. Also, in the year 2004, he rose to become the youngest member of the Covenant University Board of Regents (the governing council).
David Oyedepo Jr. is not just a pastor and preacher of the Bible. He is also a married man and a father. He is currently married to a woman called Kemi Olubu-Oyedepo. The couple tied the knot as husband and wife in July 2008. So far, the marriage has been blessed with two beautiful kids; a boy and a girl.
2. Isaac Oyedepo
Full Name: Isaac Oyedepo
Date of Birth: February 24, 1985
Age: 37 years old
Ethnicity: Yoruba
Nationality: Nigerian
Education: Oral Roberts University
Profession: Pastor
Marital status: Ayomitide Omogbadegun
Children: 4
Isaac Oyedepo is the second of Bishop Oyedepo's children. He is their second son. Isaac was born on the 24th day of February 1985 and is 37 years old at the moment. Very little is known about his early childhood and what schools he attended for his primary and secondary education. However, we know that just like his older brother, he also attended Oral Roberts University.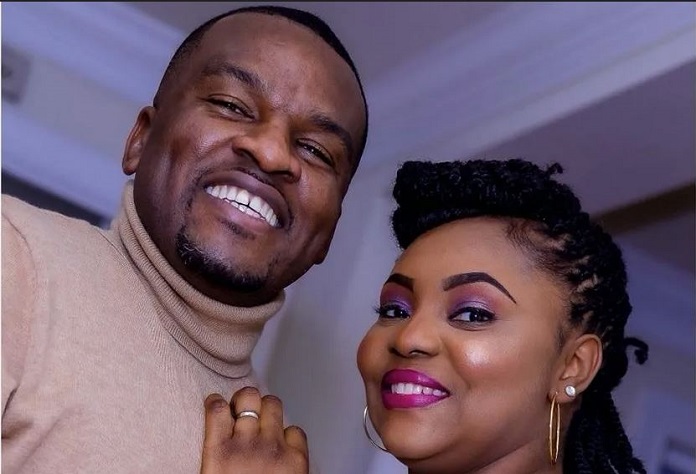 Also, just like his older brother, Isaac Oyedepo is an ordained pastor in the Living Faith Church International. As a matter of fact, he was ordained as a pastor at the same time with his brother, Oyedepo Jr in May 2007 by Kenneth Copeland. He has since gone on to record exploits, putting smiles on his father's face. At the moment, he is the pastor in charge of the Living Faith Church International in Maryland, in the United States of America. Initially, he was in charge of the Living Faith Church in South Africa.
Isaac Oyedepo is also a happily married man. He is currently married to a woman called Ayomitide Omogbadegun. The couple tied the knot as husband and wife in 2010 and the union has been blessed with 4 children called Israel, Queen Esther, Joshua, and Peace. Pastor Isaac Oyedepo actually pastors the Maryland church with his wife Ayomitide. Apparently, he is also heavily involved in making his father a very proud man.
3. Love Oyedepo
Full Name: Love Oyedepo
Date of Birth: May 31, 1987
Age: 35 years old
Ethnicity: Yoruba
Nationality: Nigerian
Education: Covenant University
Profession: Founder of the Bloom Woman
Marital status: Married to Stephen Ogah
Children: 2
Love Oyedepo is the third child and first daughter of Bishop David Oyedepo and his wife, Faith. Love was born on the 31st day of May 1987 and is 35 years old at the moment. It is not clear where she had her primary and secondary school education but we know that Love Oyedepo attended Covenant University, a private Christian university that was founded by her father and is located in Ota, Ogun State, Nigeria.
It was while at Covenant University that she met her husband. Love Oyedepo is currently married to a man called Stephen Ogah. According to her, even though she first met Ogah while in school, they only started a romantic relationship when they graduated. They tied the knot as husband and wife in March 2013. The wedding ceremony was a big event that was attended by the high and mighty in the society, including senators and wives of state governors. Some reports say Stephen Ogah was one of Bishop Oyedepo's personal assistants and later became a pastor at Living Faith Church and still serves as one.
Today Love Oyedepo is formally known as Love Oyedepo-Ogah. Her marriage to Ogah is now blessed with two lovely daughters identified as Rejoice and Favour Ogah. Even though they are now happy parents to two lovely daughters, it is noteworthy that Love and her husband suffered setbacks while trying to have kids at first. In fact, she actually lost her first pregnancy to a miscarriage and doctors told her she would not be able to carry pregnancies to full term because of a medical condition. However, after praying, fasting, and trusting God for a miracle, she was finally able to give birth to her bundles of joy. She welcomed Rejoice Lydia in 2015 and Favour in 2017.
Today, Love Oyedepo-Ogah is the founder of the Bloom Woman, an initiative designed to equip women to flourish. The initiate has a YouTube channel called 'The Bloom Woman with Love Oyedepo Ogah' where she encourages women to be strong and also be the best of themselves.
4. Joyce Oyedepo
Full Name: Joyce Oyedepo
Date of Birth: September 27, 1992
Age: 35 years old
Ethnicity: Yoruba
Nationality: Nigerian
Profession: Writer and Speaker
Marital status: Married to Abimbola Abodunrin
Joyce Oyedepo is the last child and second daughter of the Oyedepos. She was born on the 27th of September 1992 and is now 35 years old. Growing up, she attended Faith Academy, a school that is also owned by her father. When she finished there, she proceeded to study at a university in the USA. Joyce is a talented writer and speaker and now heads a foundation called "Women of the God Kind".
Just like all other David Oyedepo's children, Joyce is also happily married. Joyce Oyedepo is married to a man called Abimbola Abodunrin. The couple had their traditional wedding on 21 August 2021 and the white wedding followed the next day. The white wedding was held at the Covenant University chapel auditorium. The popular Nigerian gospel singer, Sinach performed at the event.
The couple is happily married and there has been no controversy about them. Apparently, all Bishop David Oyedepo's children are all happily married and doing very well for themselves. There is no greater joy than this for any parent.