Mary Twala is a mother of two sons named Archie Mhlongo and Somizi Buyani Mhlongo. Sadly, Archie died in 1985 after being stabbed at a tavern. 
Mary Twala was one of the greatest thespians that ever came out of South Africa. The veteran entertainer started her acting career at a very young age and alongside her husband, comic actor Ndaba Mhlongo, the duo was well-loved in SA during the sixties, seventies, and eighties. The career they built as a celebrity couple was so successful that people came to regard Mary as an institution several years after her husband's passing. Mary and her spouse recorded equal success at the home front.
Archie Mhlongo Was Mary Twala's First Son
Full Name: Archie Mhlongo
Date of Birth: N/A
Died: 1985
Parents: Mary Twala and Ndaba Mhlongo
Nationality: South African
Career: N/A
Unfortunately, there is very little record of Archie Mhlongo, however, he was Somizi's big brother. His birth details are not available but it is a known fact that he was the artist's sibling who died in 1985 after being stabbed at a tavern. Talking about his late brother in Dominoes: Unbreakable Spirit (his memoir), Somizi said he regrets not speaking out when he needed to. According to the South African choreographer, he had ample opportunity of saving Archie's life as he dreamed of the incident the previous night but choose to keep quiet about it.
Even as he went to purchase fat cakes the next morning, one of Archie's friends was extending his condolences, telling Somizi how sorry he was to hear about Archie's death. Even with all that pre-information, Somizi still didn't say anything to his parents until around 2 am in the morning when the news finally got to the entire family that Archie was dead. But by then, it was too late to do anything and his guilt still hunts him to date. In view of his experience, the multi-talented South African artist advises people to always speak up when there is the need to do so as keeping mute may lead to deep regrets.
Being stabbed in a tavern may mean a whole lot of things but to date, the Mhlongo family never deemed it necessary to reveal the circumstances that led to the incident that took Archie's life. Since his demise, nothing much has been heard about the first child of Mary Twala and Ndaba Mhlongo as his family have done their best to forget the ugly incident.
Mary Twala's Second Son Is Somizi Mhlongo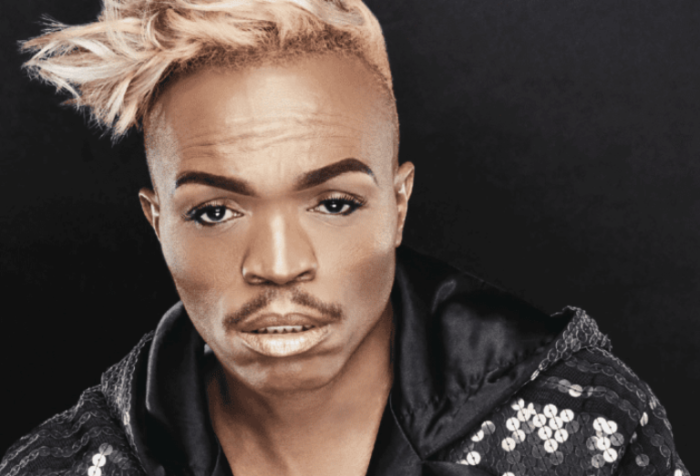 Full Name: Somizi Buyani Mhlongo
Date of Birth: 23 December 1972
Age: 50 years old
Parents: Mary Twala and Ndaba Mhlongo
Place of Birth: Soweto, South Africa
Nationality: South African
Career: Dancer, Choreographer, Actor, Host, Presenter,
Somizi Buyani Mhlongo is the only surviving child of the union between Mary Twala and her spouse, Ndaba Mhlongo. The multitalented South African was born just before Christmas celebrations on the 23rd of December 1972. The records captured his place of birth as Soweto, Gauteng in South Africa where he also spent part of his growing up years.
The name of the educational institution Somizi attended has never been mentioned but Mary Twale's son never completed his academic pursuit. He dropped out of school as early as ninth grade and never went back to date. Despite the fact that Somizi Mhlongo has no university degree, the son of Mary Twala can hold his own among entertainers with high qualifications in the world of showbiz.
Somizi Mhlongo is One Multi-talented South African
With the creative genes of entertainers like Mary Twala and Ndaba Mhlongo running in his veins, it does not come as a surprise that Somizi is multitalented. He had his first brush with the entertainment industry as early as age two and before fame came calling, Somizi was already traveling around South Africa alongside his celebrity parents. In the long run, the young man grew up to create a niche for himself in the world of entertainment.
He is today a renowned actor, radio and TV host, author, dancer, choreographer, and reality TV star. Somizi deserves a mention on the list of the most successful entertainers in South Africa as he has excelled in the industry for over four decades. It is, therefore, no surprise that he has a handsome $5 million to show for his years of dedication, hard work, and perseverance.
He Has Been Married and Divorced
From what is perceivable, Somizi Mhlongo was somewhat confused about his real sexuality from the onset. The multi-talented entertainer was already dating a man whose name was withheld when his path crossed with a South African actress known as Palesa Madisakwane. When they commenced dating, Mary Twala's son got convinced he was a bisexual and came out to declare the same in the public arena.
Madisakwane was already expecting Somizi's child when their relationship went sour and they decided to go their separate ways. Thus, the duo was no longer an item when their daughter, Lehlohonolo Bahumi, came into the world. The reason behind the couple's split was said to be Mhlongo's realization that he was not bisexual after all but completely gay.
Mary Twala's son then commenced a same-sex relationship with Mohale Motaung, and the duo later got married. Their nuptials was the talk of the town and the event was shown on Showmax. Unfortunately, Somizi and Mohale's marriage was barely one year old when it hit the rocks.
Somizi Mhlongo Shares a Close Bond With His Mother and Other Family Members
The life story of the Twalas was not always one of affluence. Mary was the eldest of the eight children of her parents. The family struggled to survive what was referred to as "the grinding poverty of urban life". The entire family had to squeeze into a four-roomed matchbox house. Mary's mother, Elizabeth Twala popularly called MaKhambule, was the family's pillar of strength. Talking about his grandmother in his memoir, Somizi described her as his queen.
Now, one would expect an octogenarian whose norms and values are deeply rooted in the past to frown at same-sex relationships but Mary Twala completely negated that line of thought. Contrary to the expectation of people, the thespian showered her only surviving child with unconditional love till the end of her life despite him being gay. This example of a mother's utter devotion to her child was well documented in Somizi's memoir.
Mary was quick to defend her son's choice in any situation and the special mother-and-son bond that existed between the two was accurately captured on the Mzansi Magic reality show, Living the Dream with Somizi. Before her demise, Mary made regular appearances on her son's show as a guest.
Somizi also revealed that his father, Ndaba Mhlongo, was well aware of his sexuality before he died and didn't have any issues with that. According to the South African artist, his dad noticed that he was very feminine and liked men a lot.
Bahumi Madisakwane is Mary Twala's Granddaughter
Full Name: Bahumi Madisakwan
Date of Birth: 9th of February 1995
Age: 28 years old
Parents: Mary Palesa Madisakwane and Somizi Mhlongo
Place of Birth: Johannesburg, South Africa
Nationality: South African
Career: Actress, YouTuber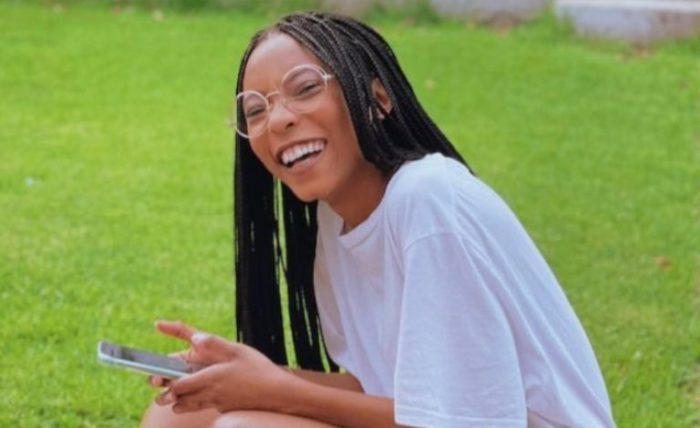 Yes, the legendary South African entertainer was privileged to become a grandmother before her demise and her grandchild is a full-grown woman. The girl named Bahumi Madisakwane was born on the 9th of February 1995 and is the product of an affair between Somizi and actress Palesa Madisakwane.
Bahumi was born and brought up in Johannesburg. The details of her early academic pursuits are not known but her secondary education took the youngster to the suburb of Menlopark, Pretoria where she joined the boarding school, Pro Arte Alphen Park. She was very active in the performing arts during high school and upon graduation, Somizi's daughter received a scholarship to study for a Film Producing degree at The New York Film Academy. Initially excited about the prospect, Bahumi saw it as an ample opportunity of developing her natural love for acting. However, at the end of the day, she had to decline the offer and opted to study law; this quest took the young lady to The IIE's Varsity College, Pretoria, South Africa where she acquired an LLB.
Somizi's only child is a sufferer of lymphedema – an incurable disease that is an indication of lymphatic system blockage. She shared a picture of her swollen leg, evidencing the presence of lymphedema.
Somizi Mhlongo's Daughter is Fast Following in Her Parents Footstep
Even after she earned a degree in law, Bahumi went back to her family's profession and is fast creating a niche for herself on the movie scene. She has even gone back to school to study Film Producing and Directing to further hone her skills. The emerging star is a YouTuber with a channel where she documents her life experiences and shares them with fans. Bahumi equally shoots stories and skits on her channel.
Mary Twala Met Her Husband, Ndaba Mhlongo at a Gibson Kente Rehearsal
On her return from Swaziland where Mary Twala accomplished her secondary school education, she tried her hands at working in a factory as a seamstress, but that was not the actress' forte. Her singing prowess would later draw the attention of a talent scout and playwright Gibson Kente, marking the beginning of a successful and illustrious showbiz journey that spanned over six decades.
From Durban, performer and comedian Ndaba Mhlongo relocated to Johannesburg with his sister Busi (Victoria) Mhlongo to become part of Gibson Kente's stable of actors. As of then, Ndaba was already a married man with two children but everything changed for the entertainer when he encountered Mary Twala. The duo met in Dube, Soweto, at a rehearsal for a Gibson Kente musical entitled Sikalo (1966). Somizi Mhlongo's mum would later remember Ndaba as a devoted husband and kind-hearted person who brought a lot of laughter into her life. According to Mary, Ndaba also enjoyed cooking for her.
As at the time of their meeting, Mary Twala was already a celebrity which explains why she never changed her maiden name. On his own part, Ndaba was part of a generation of comic actors and performers whose brand of humor was deemed to be unique as it died with them; never to be witnessed again. There was this characteristic stutter that Ndaba's character spoke with that has been the preoccupation of other thespians who have been mimicking it to no avail. However, we must acknowledge the fact that many realized their dreams by following in the great comedian's footsteps. His popular alias was Mshefane – a legendary awe-inspiring name from his major movies.
Mary and Ndaba Wedded Sometime In The Sixties
It was during the late sixties that the couple finally cemented their love in a simple marriage ceremony. While they were married, Somizi Mhlongo's mother held her husband in high esteem. Mary worshipped the ground that Ndaba walked on; she viewed him in the light of a great self-made man that defied all odds to achieve what no other black man under the apartheid regime could accomplish.
With time, the duo became the most-loved showbiz couple in all of Mzanzi through their productions on Kente's stage. Their marriage would go on to be blessed with two sons; their deceased son Archie Mhlongo who died in 1985 and Somizi Mhlongo. Though Ndaba was already a father before he exchanged the forever commitment with Mary Twala, nothing more was heard about his children from his previous relationships.
Mary Twala's Life After Ndaba Mhlongo's Death
Mary Twala remained true to her life-long spouse Ndaba until his demise which occurred on the 25th of October 1989. The thespian's death shook Mary's world and she vowed never to remarry. According to the actress, her love for Ndaba was still very much alive and no man can take his place. Ndaba meant the world to Twala but she still found the strength to move on after he was laid to rest.
In Somizi's memoir, the multi-talented entertainer remembers both Mary and Ndaba as inseparable friends with the habit of dressing in matching clothes. He referred to them as a devoted romantic couple who laid a good example for peers and admirers to follow.
Mary Twala Died In July 2020
A day after her husband's posthumous birthday, on the 4th of July 2020, Mary Twala died at Parklane private hospital, Johannesburg around 11 am. Her death occurred during the peak of the Covid19 pandemic in South Africa and because of this, barely 50 people were present at her interment. Mary was buried five days later on the 9th of July 2020 in Soweto, South Africa.
Talking about his mother's death, Somizi interpreted the timing of her passing as a sign that it was the right time for his mum to meet with his dad and celebrate his special day. Her death was equally felt by South Africans as they remembered her unassuming personality as one that elicits laughter in everybody. Mary Twala was one popular thespian that remained humble to the end. The mother of two was definitely an institution, though she never saw herself in the light of a celebrity.