Pastor Adeboye's children are all pastors under the Redeemed Christian Church. Though some of them wanted to forge their careers in different paths, the call of the ministry was too strong to resist. A good example is the last child of the family, Oluwagbemileke 'Leke' Adeboye – an Aerospace Engineer who harbored big dreams of developing and building his aerospace corporation but had to answer the call. Adeolu, the first son, is into the fashion business but still has a hand in the running of the church. What of Bolu Adeboye, the only daughter of the general overseer who is managing the Maryland arm of the RCCG and the late Dare who died pastoring the church in Akwa Ibom State?
Indeed, the whole Adeboye family is rooted in the Christian faith and ministerial work with no exception at all. We trace the beginning of their union to shed more light on how the family started and grew.
How Pastor Adeboye and Pastor Foluke Met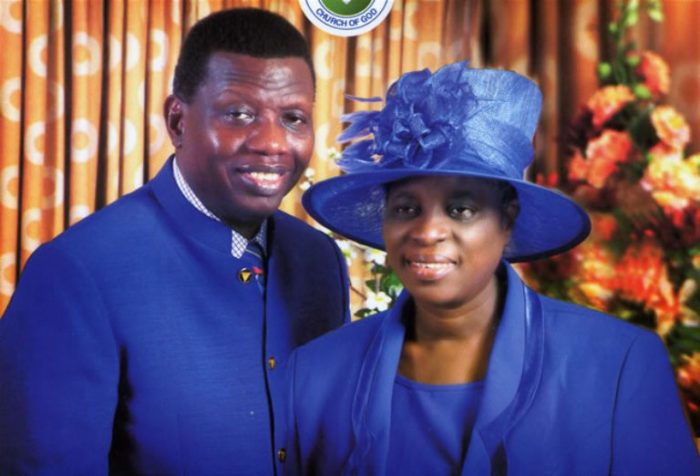 Pastor Enoch Adejare Adeboye met Pastor Foluke Adenike Adeboye in 1965 when she was just a nineteen year-old-girl. According to the GO, their meeting at that time was by divine appointment as he was enmeshed in several relationships, and choosing one out of the many was quite an ordeal. Foluke distinguished herself from the crowd when she gifted him with a new testament bible and some handkerchiefs during his birthday and right there on the sport, he got the revelation that their future belonged together.
On the same day, pastor Enoch Adeboye called it quits with his other relationships and has been faithful to her to date. His only challenge during their courtship was Foluke's dad – a minister with the Methodist Church who laid down strict rules for them to follow. Looking back at it now, the GO said he remains grateful for his father-in-law's behavior as the minister was just following good examples from the scriptures. Apparently, Foluke was raised in a home with strong Christian values and she didn't depart from it as she grew. She has gone ahead to build her family with Adeboye on such good values as seen in the kind of children they have raised and the ministry they run as a family.
The Couple Tied the Knot in 1967
A couple of years after they started their courtship, in 1967 to be precise, Foluke exchanged marriage vows with Pastor Adeboye not, minding that he was not financially buoyant at the time. In fact, he was the poorest out of the men who were asking for her hand in marriage but she just had to follow her heart. That decision was apparently a divine mandate and today, the couple joins the list of the richest ministers in the Christian circle in Nigeria and beyond. Their journey to this level began when the couple got an invitation to the then Josiah Akindayomi headed RCCG in 1974. They soon became regular members of the church and a couple of years down the line, Enoch Adeboye became a pastor of the church and in 1981, he became the General Overseer.
To date, Adeboye has held that position, and the church has grown exponentially under his leadership. But most importantly, as their ministry is growing, Pastor Adeboye and his wife are recording equal success at the home front. Their marriage has lasted for over five decades and still counting. Since they came together as husband and wife, no sex scandal has ever touched the couple's union and their life together is completely devoid of controversies. They have also raised remarkable children who are making them proud in different aspects of their lives.
Pastor Adeboye and Pastor Foluke Are Parents To Four Children
The couple wasted no time in expanding their small circle as their first child, Adeolu Adeboye announced his entrance the next year after they became husband and wife. He soon became a brother to Bolu Adeboye the first daughter in the family, and another son Dare joined the brood a few years later. The couple's last child Leke came in 1982.
Pastor Adeolu Adeboye (1968)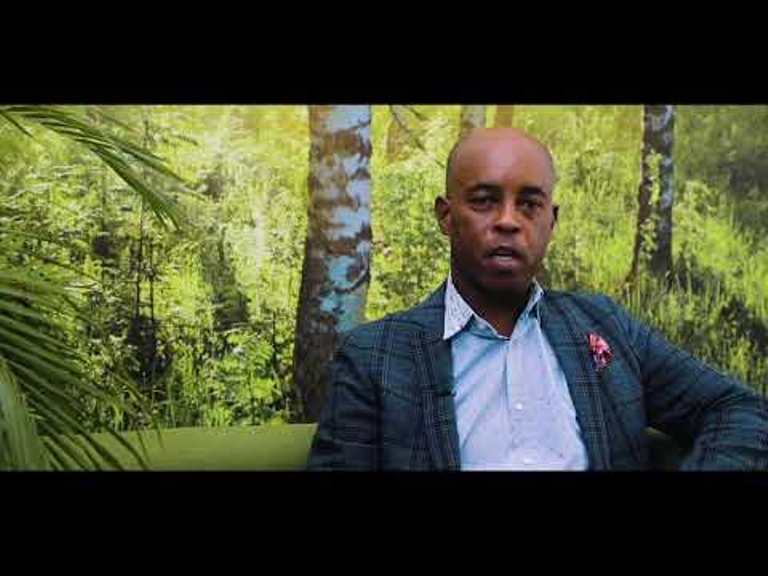 Name: Pastor Oluwadilare Temidayo Adeboye
Date of Birth: 1968
Occupation: Gospel minister and businessman
Academic Institutions Attended: N/A
Barely one year after Pastor Enoch Adejare Adeboye and Pastor Mrs. Foluke Adenike Adeboye tied the nuptial knot in 1967, their union was blessed with a son whom they named Adeolu Adeboye. Adeolu is the couple's first child and first son. Though his birth details are not in the public arena, it is common knowledge that he was born in 1968, just in time to celebrate the union of his parents.
The early years of Adeboye's first son have not been on record for public scrutiny and not much has been said about what his childhood looked like. However, considering the kind of family he was raised in, there's no doubt that he had a stable environment to grow in. Also, his academic background and academic qualifications are not known but the first of Pastor Adeboye's children is in his early fifties.
Pastor Adeboye's First Son is a Minister of the Gospel
Many have described Adeolu Adeboye as an energetic and very busy man. His revolutionary and remarkable work in the Redeemed Christian Church of God has earned him a lot of admiration and recognition. Adeolu works in RCCG and at the same time, he is a man that can hold his own in the wheeling-dealing world of business. This goes to say that he's not just a pastor but also earns his living through other means.
In RCCG, Adeboye's first son is dedicated to establishing, institutionalizing, as well as regulating the efficiency of all standards and processes of operation. Adeolu's major aim is to create a better worship experience for worshippers who flock to RCCG's headquarters at The Redemption Camp along the Lagos Ibadan expressway in Nigeria. He works close to his father at the headquarters of the church.
Adeolu has been described as a man with a heart of service and currently heads Team Nehemiah. The team is a department charged with the responsibility of ensuring that both traffic control and security are maintained at RCCG church grounds.
According to Adeolu, his wish is for all parishioners who come to the Redeemed Christian Church of God to have an amazing worship experience and he has devised and implemented workable methods to make it a reality. Looking at the venue and how organized the events usually are, it is safe to say he has done a good job so far.
However, he may never succeed his father as the next General Overseer of RCCD as Pastor Enoch Adeboye is not the founder. When the time comes, the choice is likely to be one of their senior pastors. But who knows, Adeolu might rise to that exalted position sometime in the future.
Adeolu Adeboye is a Fashion Entrepreneur
While he is active in the work of the ministry at the Redeemed Christian Church of God Headquarters, Pastor Adeboye's first son equally has an eye for business. There are several fashion stores in Nigeria called Duchess of Wisemen and Apparel and Adeolu is the man behind their establishment; according to reports, the chain of stores is doing great.
He is Married With Three Children
In his early fifties, the first of Adeboye's children is an accomplished man, in the ministry, in business, and he is also doing well at the home front. According to reports, he was a long-time friend of his spouse Mrs. Tope Adeboye before they finally took the walk down the aisle.
Both Adeolu and Tope are parents to three children who are all boys. Tolu is also into fashion, While her husband's outlets cater for men, her own arm of the business called Duchess caters to the needs of the women. The husband and wife are apparently doing well and keeping the family name clean by staying away from scandals.
Pastor Mrs. Bolu Adubi (Nee, Adeboye) 53 Years Old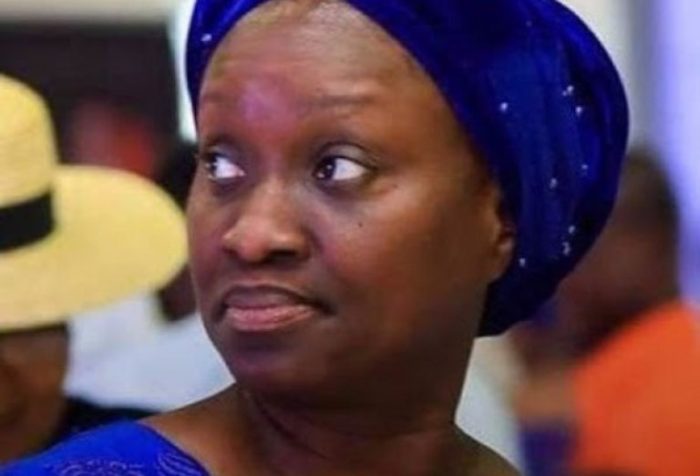 Name: Pastor Oluwadilare Temidayo Adeboye
Age: 53
Occupation: Gospel minister
Academic Institutions Attended: NA
There is only one daughter among pastor Adeboye's children and she goes by the name Bolu Adubi, nee Adeboye. A couple of years after the general overseer of RCCG church and his wife had their first child, they became second-time parents to Bolu who to date, has remained the only girl in the family. The second child of the Adeboye's was born on the 12th of April 1970. However, other information about her growing up years is not in the public eye. We don't also have facts on her academic background like her older brother.
Pastor Folu Adeboye clearly dotes on her only daughter who is her total replica. Bolu is currently a resident of Maryland United States and the wife of the RCCG general overseer is a constant visitor to her home.
Bolu Adeboye is a Pastor in the United States
Being the only daughter of a powerful minister who spent her growing up years up in a strict Christian household, Bolu has been working in the ministry since she became of age. In Maryland where she currently lives, Pastor Mrs. Bolu Adubi was led to establish the Royal Priesthood Ministry out of her personal understanding of the hurdles and challenges faced by children that are born to pastors. The ministry provides pastors and the children of ministers with a platform where they can freely express themselves. Serving as a place and avenue of hope for young people in the United States, the ministry is based on the total understanding that there is actually a need for some transformation in the church; this has to be led by the upcoming generation.
Young people across the US view her as a beacon of knowledge and hope and being a woman with a good understanding of the needs of the younger generation and adheres to it, Bolu is highly respected in the ministry. Pastor Adeboye's second child also understands the obstacles and challenges faced by the upcoming generation which is one of the reasons she is excelling at the task.
Apart from her work with Royal Priesthood Ministry, Bolu also functions as a senior pastor at the Maryland arm of the Redeemed Christian Church of God known as Jesus Palace.
Bolu is the Wife of Dr. Akinsanya Adubi
The second among Pastor Adeboye's children is a married woman and her husband has been identified as Dr. Akinsanya Adubi. Dr. Adubi is one man with a glowing CV, apart from his position as senior pastor at Jesus Palace, Maryland, he has other remarkable qualifications. His Bachelor's and Mater's degrees were obtained from the University of Ife and UI respectively. The doctor attended prestigious institutions both home and abroad, including the Federal School of Surveying in Oyo, Redeemed Christian Bible College in North America, he is an alum of Light University VA, USA. His Doctoral Degree was obtained from Chesapeake Bible College and Seminary in Ridgley, Maryland, USA, in Pastoral and Clinical Counseling
Before he was called into the ministry, Bolu's husband first worked as a professional Surveyor, consulting for big firms such a Schlumberger, Compagnie Generale de Geophysique (CGG), China National Petroleum Company (CNPC), Clark Construction Company, USA, and more. Then, the pastor worked in his capacity as a manager of projects and programs.
.
Doctor Adubi serves with the National Christian Counselors Association, (NCCA) in the United States as a Professional Clinical Member, he is known as a Family Counselor, APS Certified, He belongs to the Sarasota Academy of Christian Counseling, (SACC) as a Certified Pastoral Member, and is equally part of the American Association of Christian Counselors (AACC).
The details of Pastor Bolu and Dr. Akinsanya Adubi's marriage are not known but it is common knowledge that the duo has been married for several years and their union has seen the birth of four children. Their children are supposedly being raised under strong Christian values.
Pastor Dare Adeboye (9th June 1978 – 4th May 2021)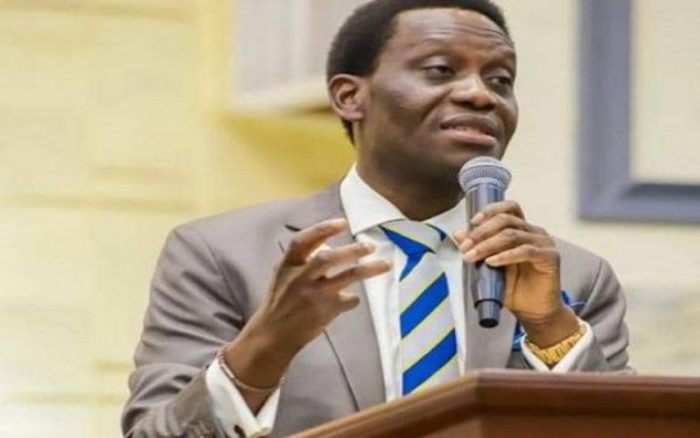 Name: Pastor Oluwadilare Temidayo Adeboye
Age: 42 as at the time of his death
Occupation: Gospel minister, life coach, visionary leader, motivator, and bridge builder
Academic Institutions Attended: Christ The Redeemer Nursery and Primary School, the Staff School at Unilag, Command Secondary School Ibadan, Mayfield College UK, Birmingham City University, and The Redeemed Christian Bible College
The third among Pastor Adeboye's children is Pastor Oluwadilare Temidayo Adeboye who is the second son of the renowned general overseer. Born in Osun State on June 9, 1978, Dare, or Pastor D as he was called was a miracle child. After the first two children, Adeolu and Bolu were born through cesarean sections, The GO and his wife were advised to put an end to childbearing. Thus, when Pastor Foluke Adeboye conceived for the third time, the recommendation from the physicians was that they go for termination as they had to choose between mother and child. Apparently, they decided to put their trust in God and kept the pregnancy, even though it posed a risk to the mother's life. But miraculously, the doctors' predictions turned out to be completely wrong as both mother and child survived. Even more miraculous is the fact that the birth was spontaneous, Dare became the Adeboye's first wonder child.
As a growing child, Dare spent a better part of his formative years in the Surulere part of Lagos where his family resided before Pastor Adeboye who was formerly a lecturer was called to become the General Overseer of the RCCG. In Surulere, Dare made friends with Emmanuel Adewale, a grandson of the founder of the Redeemed Christian Church of God, Pa Josiah Akindayomi.
Dare Schooled in Nigeria and The United Kingdom
Unlike his older siblings, details of Dare's educational background are known. Christ The Redeemer Nursery and Primary School was where he commenced his education before moving on to the Staff School at Unilag where his dad taught Mathematics. Done with his primary school, Dare moved to Ibadan to join Command Secondary School; there, he was named "Head Of House" for the Purple House. While he was a student of the school, the young Oluwadilare developed military discipline and a strong work ethic which gave rise to the stellar leadership qualities he was known with.
Dare's leadership qualities were further strengthened when he traveled to the United Kingdom to complete his secondary education. At Mayfield College, he was named the head boy, the first colored person ever to hold such a post. Proceeding to the Birmingham City University, formerly the University of Central England, he studied Business Information Technology, graduating with a B.A. Coming down to his home country Nigeria, the young Dare joined The Redeemed Christian Bible College where he studied Theology at a Master's degree level. Ultimately, the divine calling that runs in the family won him over after all his educational qualifications.
He Was Ordained a Pastor By the Redeemed Christian Church of God in His Youth
The third among Adeboye's children was just 23 when he encountered Jesus and decided to dedicate his life to the service of God. The young Dare was made a pastor as he took charge of the House of Praise Parish in Birmingham City. Rising through the ranks, Dare was named a zonal pastor prior to his relocation to Nigeria. Following his return, the zonal pastor served with the Kaduna arm of the church, worked in Zaria, and then back to Kaduna. He also touched places like Benue, Nasarawa, Kwara, The Federal Capital Territory, Kogi, Plateau, and Akwa Ibom where he held the position of the Assistant Regional pastor for region five.
Alongside six others, he was appointed RCCG Youth Evangelist charged with the responsibility of co-coordinating the youths. His work in the ministry took Dare to over 50 countries of the world doing the work of God. Before his demise, Pastor D became RCCG's most influential youth pastor. He joined the Chaplaincy Corps of the Redeemed Christian Church of God and rose to become a Brigadier General. He was equally a life coach, a motivator, a visionary leader, and a bridge-builder.
Pastor D was Married with Children
During his days in the United Kingdom, Pastor D met and fell in love with Temiloluwa who attended church at his parish at the time. The lovebirds returned to Nigeria for their wedding ceremony which took place during the yuletide on the 28th of December 2008. The deceased pastor saw his wife Temi as a girlfriend, sister, cheerleader, associate in the ministry, and as family.
The couple's marriage was blessed with three children – Ireoluwa, Oluwatishe, and Araoluwa. Pastor Dare was not just a good shepherd during his lifetime, the second son of the GO was a loving and caring husband and a hands-on father. His union with his wife was a happy one that was admired by many.
Pastor Adeboye's Third Child Died in 2021
After attending an epic regional conference of the Redeemed Christian Church of God, themed "The Sceptre of Favor" Pastor Adeboye's second son slept in the lord. Even his last post on social media read "preparing to receive the scepter of favor" perhaps, because of the upcoming conference.
The unfortunate experience occurred on the 4th of May 2021, barely one month to his 43rd birthday. According to reports, he went to sleep in his resident Eket, Akwa Ibom State, after returning from the power-packed conference and never woke up. He was not previously sick, neither did he complain of anything before going to bed. It was his wife Temi who noticed that he had slept for a very long time and made efforts to wake him but it was already too late.
His death was a huge blow to the entire Adeboye family, including their church members, and Christians all over the world. The patriarch of the family, Pastor Enoch Adejare Adeboye, said the lord never revealed Dare's death to him because the almighty has a purpose for everything. Despite the big loss, the family has continued their calling to spread the gospel to the world.
The most controversial of the Adeboye clan, Pastor Leke Adeboye backlashed the people who expressed concern about his brother's death. Reacting to the question, "how did Dare die?" Leke told them to also ask him how Dare lived.
Pastor Leke Adeboye, 41 Years Old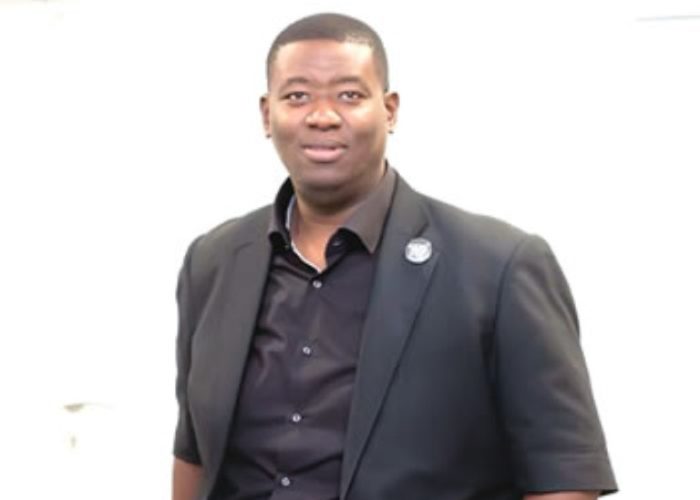 Full Name: Oluwagbemileke 'Leke' Adeboye
Age: 41
Occupation: Engineer, pastor, businessman, Internet star
Academic Institutions Attended: Command Secondary School Ibadan
The last of Pastor Adeboye's children, Oluwagbemileke 'Leke' Adeboye was born on the 20th of May 1978 and his place of birth is captured as Lagos State Nigeria. However, Leke was barely three months old when the Adeboyes finally relocated to the Redeemed Christian Church camp in the neighboring Ogun State where he spent his growing up years.
According to Leke who appears to be the most outspoken in the brood, the RCCG camp that we know today was not always developed. During his early days there, it was nothing but a large expanse of empty land – no access to telephone service and the place was not even part of the national grid for electricity. The Adeboyes lived a very modest life at the time and even though they appear to be so rich now, they started with nothing, Leke said.
Leke Commenced His Academic Journey in Nigeria
Born in Nigeria, the third son of the general overseer of RCCG started his basic education in the country. Though he commenced secondary education in Command Secondary School Ibadan, the youngster completed it in Kent Canterbury. In the UK, he joined Bellerbys College and moved on to The University of Hertfordshire to study Aerospace Engineering. Just like his siblings before him, Leke Adeboye went for further academic qualifications – his Master's program was done in Engineering Project Management at Bournemouth University.
His Career As A Pastor
After he completed his education in the United Kingdom, Oluwagbemileke Adeboye returned home to Nigerian with big dreams of developing and building his aerospace corporation. However, fate had other plans for the youngster as Leke was called into the ministry work that has come to live in his family. Today, he is an ordained assistant pastor with RCCG.
As the youngest person to be ordained an assistant pastor at the Redeemed Christian Church, Pastor Adeboye's last son became a soldier for Christ. A counselor, teacher, and mentor, Leke, whose motto in life is "Heaven is the goal", is a clear voice on the best way to understand one's purpose and draw closer to God. He works with youths and is a member of the board of the RCCG Worldwide Youth and Young Adults Ministry Executive Board.
He is the Current Personal Assistant to the General Overseer of the Redeemed Christian Church
With time, Pastor Leke Adeboye became his father's personal assistant. Leke often talks about the personal assistant post at RCCG. In his own words, Pastor Adeboye's last child revealed that it was the least paid job in the church and the interview was a gruesome process that lasted eight hours. Leke said he went in to face the panel with a suit and tie but came out wearing boxers and singlet.
After he scored the personal assistant job, Leke had to contend with an unusual twist – while other people for the job would normally get six months probation, Oluwagbemileke's own probation stretched for all of 18 months. Dispelling any form of familiarity, Leke says his work should never be viewed in the light of a family appointment. While on duty, Leke sees himself as somebody working under a boss with the job description of ensuring that the General Overseer of the Redeemed Christian Church of God goes through his daily primary assignment without missing out on a thing.
Dare's Career Life Before He Was Called Into the Ministry
His career life commenced as the CEO of Oasis Suya Spot – after serving there for five years, Leke left in 2013. Barely a year with Oasis Suya Spot, Lake doubled as a Director Of Operations working at Emmanuel Aviation – a position he has held since March 2009. His other business establishments include AO3V – a company that touches millions of lives by producing The RCCG wristbands.
Pastor Leke gives live performances at various seminars and meetings. He is also a powerful motivational speaker moving from one educational institution to the other and also giving speeches at seminars.
He is A Social Media Influencer
Being an outspoken person, it comes as no surprise that the last child of Pastor Adeboye has a presence on all the known social media platforms. He is very much visible on Instagram @lekeadeboye and his followers have exceeded 120k. On his IG page, Pastor Leke shares his day-to-day activities, especially the ones that have to do with the church – a majority of his uploads are motivational quotes.
Oluwagbemileke's presence is also felt on other platforms like Facebook and Twitter. You can also find him on YouTube with thousands of subscribers. The YouTube channel is majorly for the upload of seminar videos.
Leke is Married to Rachel Titilope Adeboye
Like his older siblings, Pastor Leke Adeboye is a happily married man. His wife has been identified as Rachel Titilope Adeboye. The young pastor's wife is a graduate of Mass Communication and attended Loughborough University for a Masters in International Business. She took over from her spouse as the CEO of OASIS Suya which is now regarded as OASIS Suya Eatery and Shawarma. She also wields the big stick at Mimi's confectionary.
Pastor Leke prides himself as a father of three but has failed to reveal details about his kid. He is currently a Lagos resident alongside his wife and children.
It goes without mentioning that all the children born to Pastor Enoch Adejare Adeboye are all in the ministry, serving in different capacities as pastors and more. While his first son Adoelu Adeboye heads the Team Nehemiah, his younger sister and her husband pastor the arm of RCCG in Maryland, United States. The Late Dare Adeboye was in charge of the Akwa Ibom church before his demise and Leke works with the General Overseer himself as his personal assistant.