Timothy Crawford Jr. (born December 17, 1962) is a 60 year-old former professional American football player who is better known as the ex-husband of Yolanda Adams, the multiple award-winning Gospel musician. 
After being married for seven years and projecting the image of a match made in heaven everywhere, Timothy and Yolanda announced their divorce. This came as a surprise to so many people, and most are still left wondering to date why the couple really split up. The former couple are currently co-parenting their daughter as Crawford Fr. now works as a Financial Adviser/Business Consultant in Texas.
Summary of Timothy Crawford Jr. Biography
Full name: Timothy Crawford Jr
Gender:  Male
Date of birth: December 17, 1962
Timothy Crawford Jr.'s Age: 60 years old
Ethnicity: African-American
Nationality: American
Zodiac Sign: Saggitarus
Sexual Orientation: Straight
Religion: Christianity
Marital Status: Divorcee
Timothy Crawford Jr.'s Ex-Wife: Yolanda Adams
Timothy Crawford Jr's Children: Taylor Adams Crawford
Timothy Crawford Jr.'s Height in Feet And Inches:  6 Feet And 4 Inches
Timothy Crawford Jr.'s Height in Centimetres: 193
Timothy Crawford Jr.'s Weight:  72 Kilograms
Timothy Crawford Jr.'s Net worth: About $ 5 million
Famous for: Being Gospel Singer, Yolanda Adams's ex-husband
Educational Background: Kashmere High School, Texas Tech
Yolanda Adam's Ex-husband, Timothy Crawford Jr., Is A Retired NFL Player
Timothy Crawford was born on December 17, 1962, in Houston, Texas, in the United States of America, and he is believed to have spent all of his childhood in Texas. He has never disclosed any information about his parents, siblings, and his childhood or upbringing. He is currently 60 years old.
He went to Kashmere High School, where he completed his high school and probably where his love for football actually began. He proceeded after high school to Texas Tech, where he is believed to have obtained a degree in either Business Administration or Accounting.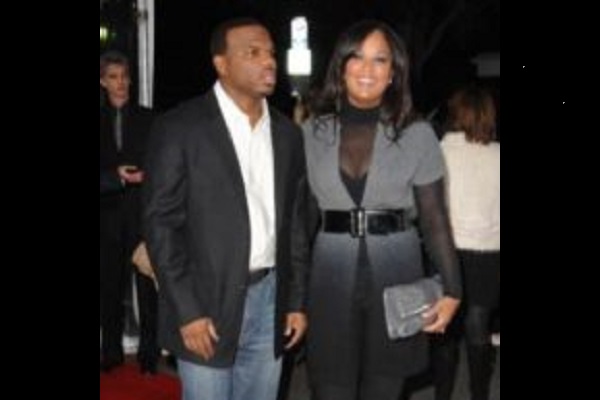 In 1986, he was part of the NFL draft that year alongside notable names such as Leslie O'Neal, Jim Everest, and Chuck Long. He was drafted eventually by the Cleveland Browns, and he played for the team for just one season, before retiring from the game altogether. It's not clear what his reason for having such a short football career is, perhaps it was down to injury or some other personal reasons.
Timothy Crawford Jr. and Yolanda Adams Got Married in 1997
Even though there is no information regarding when Timothy Crawford Jr. and Yolanda Adams met or when they began their courtship, both of them have never discussed this detail about their life in any press release or interview.
They left this detail to the figment of everyone's imaginations and you can postulate and infer whatever you want to about them. So from what we know about both of them, we can only assume that since they were both born and raised in Houston, Texas in the United States of America,  they could either have met at a social function in the state or probably they had mutual friends that introduced them.
However, what we do know is that they got married – probably in a very private ceremony in 1997, so they would have met before that time, and dated for a while before deciding to take the vital decision to get married.
Timothy Crawford Jr. and Yolanda Adams Family Life and Children
As stated earlier, Timothy Crawford Jr. and Yolanda Adams got married in 1997, and marital life must have been bliss for them. They went everywhere together as every happily married couple would have – he went to her concerts, they were seen at football games together, and generally, everything went well.
Celebrities sometimes decide to shield very private aspects of their life from the public, and Timothy Crawford Jr. and Yolanda Adams also guarded their private life jealously, and nothing seemed or looked out of the ordinary for most parts of their marriage.
Sometime in 2001, their marital union was blessed with the birth of a very beautiful baby girl they named Taylor Adams Crawford. The arrival of the bundle of joy filled the hearts of the parents with joy and happiness. The couple tried to have a second baby, but sadly the pregnancy was lost due to miscarriage and under somewhat not-too-pleasant circumstances.
It is worth noting that while Timothy Crawford Jr.'s marriage to Yolanda Adams was his very first marriage, but the union was actually Yolanda Adams' second marriage having been previously divorced from her first husband – which according to her was a very abusive relationship.
Why Timothy Crawford Jr. and Yolanda Adams Divorced
It was somewhat of a shock and a piece of unexpected news, when Timothy Crawford Jr. and Yolanda Adams made it known to the public that they were finalizing their divorce in 2004 – just 7 years into their marriage. Some folks were wondering if Yolanda Adams had been involved in another abusive relationship all along, while other folks wondered if she was a serial divorcee.
The popular information available out there with regards to the reason(s) for the couple's divorce is that Timothy Crawford Jr. was constantly harassing Yolanda Adams, which led to her being stressed and going through a very traumatic season in her life.
Some even ascertained that Crawford Jr. possibly abused his wife – both verbally and physically, which had her traumatized, and was the major reason that led to her miscarriage when she was carrying what could have been the couple's second child.
Yolanda Adams herself never confirmed that she was in an abusive relationship with Timothy Crawford Jr, but when she was asked about what was possibly the reason for her divorce from her second husband, she stated that sometimes things just don't fit perfectly together anymore, and its best to just move on along.
There are also some who believe that Yolanda Adams's unusual closeness to her fellow Gospel musician – Donnie McClurkin, could have been a possible source of friction between the duo after they worked on a few songs together and tongues got wagging that they could possibly be in some kind of romantic relationship. Both of them stated that they were just colleagues and friends who enjoyed working together and that there was nothing more between them.
Since their divorce in 2004, both Timothy Crawford Jr. and Yolanda Adams have been very cordial and friendly towards each other, and they have both revealed to the press several times that they have been cordially co-parenting their daughter with no bitterness or rancor towards each other.
Where is Yolanda Adam's Ex-husband Now?
Timothy Crawford became a Financial Adviser after he called time on his very short professional football career in the NFL. Word has it that he has been a very successful financial adviser over the years – who has consulted for some very successful companies and that he is doing very well for himself presently.
He works from his home office, which some have reported to be a mansion befitting his status as a very successful financial adviser.  He is still believed to be living somewhere in Houston, Texas, and his net worth is currently put at about $ 5 million (about the same as his ex-wife) – so he seems to be doing very well for himself.