Meghan Markle is the Duchess of Sussex and the whole world has fallen in love with her love story with Prince Harry of Great Britain. Prior to her marriage to Prince Harry, she was an actress who was making waves in American TV and before that she was a young 11-year-old girl who ran a successful campaign that got Proctor & Gamble to change a commercial that she had deemed sexist.
All in all, Meghan Markle is a very inspiring woman and it seems the world cannot get enough of her story – the odds that she has beat and the places she has been able to rise to despite those odds. If you are one of those in love with Her Royal Highness, the Duchess of Sussex, here are more details about her life that may even make you admire her the more.
Meghan Markle Bio and Ethnicity
Meghan Markle was born on the 4th of August 1981 in Los Angeles, California. She has a Caucasian dad and an African American mother which makes her half black and half white. She grew up in Hollywood and had her education in private schools. Meghan attended high school at an all-girl Catholic school in Los Angeles named Immaculate Heart High School. Upon graduation, she went to Northwestern University where she pledged to the Kappa Kappa Gamma sorority and was also a huge contributor to community service and charity projects. She graduated with a bachelor's degree and a double major in theatre and international studies in 2003 and did an internship at the American embassy in Buenos Aires, Argentina.
Meghan Markle decided to chart her path in TV landing her first TV role in 2002 with a guest spot on General Hospital. She has also appeared in such shows as 90210, CSI: NY, and Cuts. She got her big break in 2011 when she got the role of paralegal Rachel Zane on the American TV show Suits. She only left the show after the taping for its seventh season began following the news of her engagement. She has also done work on the big-screen with credits on films like Horrible Bosses (2011) and Anti-Social (2015).
Meghan Markle shares some other passions that include calligraphy and yoga. She also seems to enjoy writing as she has in the past written for Elle UK and run her own lifestyle blog known as The Tig. Her philanthropy did not end at university either; she has been appointed by the U.N. as a Women's Advocate and worked on several impactful campaigns like the World Vision Clean Water Campaign.
In 2011, Meghan Markle got married to film producer Trevor Engleson who she had dated for several years prior. They were divorced two years later in 2013. In 2016, the buzz about the actress reached whole new levels when it was revealed that she was dating Prince Harry of Great Britain. They met when Prince Harry attended the Invictus Games in Toronto where Suits was also being filmed. By the end of 2016, Meghan Markle was the most Googled actress of the year mostly because of her relationship with Prince Harry.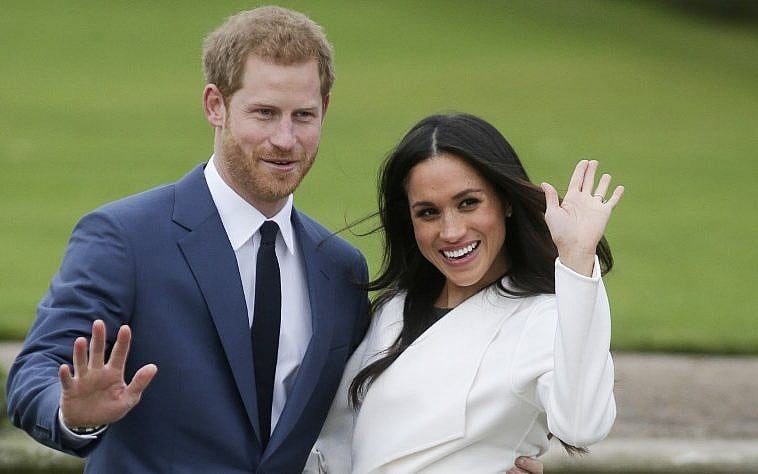 On the 27th of November 2017, Prince Harry and Meghan Markle revealed that they had gotten engaged secretly earlier in the month. Kensington Palace announced a few weeks later that the royal wedding would happen on the 19th of May 2018. In January 2018, Meghan Markle in adherence to royal tradition shut down her social media accounts using Kensington palace to thank everyone who had followed her over the years.
Meghan Markle got married to Prince Harry as announced on the 19th of May, 2018 at St. George's Chapel at Windsor Castle. A little before the wedding she was conferred with the title of Meghan, Her Royal Highness the Duchess of Sussex by Queen Elizabeth.
Details Of Her Mother and Father
Meghan Markle's mother is Doria Ragland. She used to be a social worker and yoga instructor who lived in View Park-Windsor Hills, California before moving to London to be closer to her daughter after her marriage. Doria Ragland was married to Meghan Markle's father Thomas Markle Sr. who lives all the way in Rosarito Mexico. Thomas Markle Sr. and Doria Ragland divorced when Meghan was only six years old. Due to Thomas Markle's career as a television director of photography, Meghan Markle from a young age often visited sets.
See Also: Who Is Keira Knightley Husband, Daughter, Age, Height, Weight, Bio
Who Are Her Sister and Brother?
The Duchess of Sussex has two paternal half-siblings named Thomas Markle Jr. and Samantha Markle. She is reportedly estranged from both of them and some drama prior to her wedding to Prince Harry seemed to confirm the rumors of their estrangement. Before the wedding, Thomas Markle Jr. wrote a handwritten letter that was picked up by tabloids which warned Prince Harry against marrying his sister Meghan. He described Meghan as a shallow, jaded and conceited woman who would disgrace the royal family and their heritage. He also threw a dig at the fact that she had not invited him and some other members of their family to the wedding, choosing instead to invite strangers.
Samantha Markle was also not invited to the wedding and was reported to be working on a book about her relationship with her sister while also granting interviews on TV shows to that effect.