Mekhi Phifer is an American actor, director and producer of African descent who is best known for his role as Dr Greg Pratt in the medical drama "ER". You might also remember him from his numerous appearances in Rapper Eminem's music videos like "Just Lose It", "Lose Yourself" and "Without Me".
Phifer, who also starred alongside the award-winning rapper in the semi-autobiographical film "8 Mile" (2002) which received both popular and critical success, winning an Oscar and getting nominated for a Golden Globe, has appeared in more than 40 films and series.
Read on to find out more about Phifer's family, wife, and net worth.
Mekhi Phifer Biography
Phifer was born Mekhi Phifer on the 29th of December, 1974, in Harlem, New York City. He and his twin brother were raised in a single-parent household by their mother, Rhoda Phifer, who worked as a high school teacher.
His mother was a strong influence in his life as she made sure her children stayed clear of street gangs and other illegal activities that their peers were engaged in at the time. By the time Phifer was thirteen, he began working odd jobs to meet his needs.
Phifer attended Lincoln Square Auxiliary Services High School, graduating in 1994. After high school, he was accepted to study electrical engineering at New York State University. He had in the meantime been working on a rap album when he and his cousin answered the open cast call for Spike Lee's "Clockers". Phifer had never seriously harbored any acting ambitions in the past. The only acting he had done was as a kid when he played the Ghost of Christmas Present in a Christmas carol production in Harlem.
Mekhi Phifer beat more than 1,000 other aspiring actors to land the lead role in the movie. He was cast as Strike, a drug dealer who was also suspected of committing murder in Brooklyn. Phifer embraced the role with a powerful performance in the movie that led to rave reviews as well as a number of new offers.
He also continued to work on his album but failed to fulfil his dream of graduating from college. Phifer's next role came the following year in the Emmy-winning movie, "The Tuskegee Airmen" which starred Laurence Fishburne. That same year, he released his album titled "New York Related: The HF Project" through Warner Bros Records. The album was not a huge success so Phifer made sure to stick to what he had grown accustomed to. He, however, maintained an avid interest in music, making appearances in videos for Eminem, Brandy, 50 Cent, among others.
Phifer went on to appear in the comedy "High School High" (1996), followed by "Subway Stories: Tales from the Underground" (1997), and then the horror film "I Still Know What You Did Last Summer" (1998). Other works include "Hell's Kitchen" (1998), "A Lesson Before Dying" (1999), which earned him an NAACP Image Award nomination, "Shaft" (2000), "Brian's Song" (2001) and in "O" (2001) which is based on William Shakespeare's play Othello.
In 2002, Phifer was cast as Dr. Gregory Pratt, an arrogant intern on the award-winning medical drama series ER. He portrayed the character for six seasons before it was tragically written off the script by death. He went on to make his directing and producer debut in 2006 in the comedy "Puff, Puff, Pass", followed by the romantic comedy, "This Christmas".
What Is His Net Worth?
Mekhi Phifer has been able to accumulate some wealth for himself ever since he broke into the acting scene through an open cast call. The New York City native is estimated to have a net worth of $8 million. This is calculated from salaries and other endorsement deals he has received.
Phifer is also an established entrepreneur. He is one of the owners of the athletic franchise, Athletes Foot, and currently runs six different stores in California.
Who Are Mekhi Phifer's Family: His Wife and Twin Brother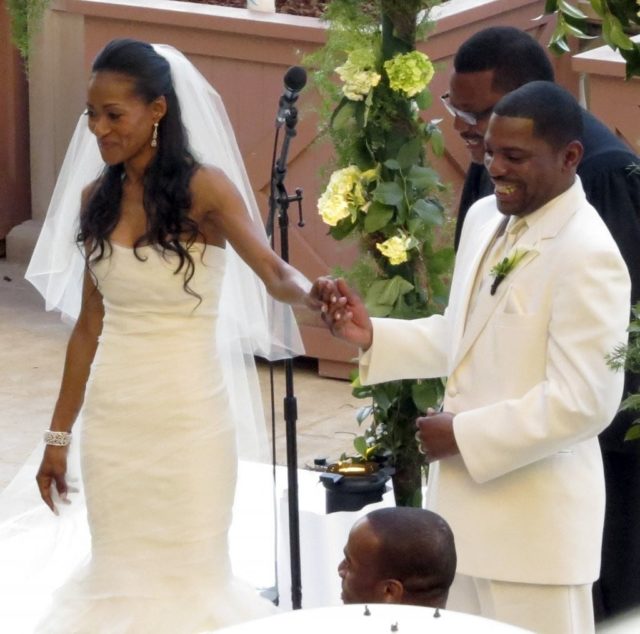 Mekhi Phifer was married to Malinda Williams, his co-star in "High School High". The couple had a son, Omikaye Phifer before they called it quits. Phifer had another son, Mekhi Thira Phifer Jr., with Oni Souratha. He is currently married to longtime girlfriend Reshelet Barnes.
There is currently no information about Phifer's twin brother, hardly can anyone tell what's up with him.
Read Also: Tyson Beckford's Family, Net Worth, and Gay Rumors
Height and Other Facts
Birth Name: Mekhi Phifer
Date of Birth: December 29, 1974
Place of Birth: Harlem, Manhattan, New York.
Occupation(s): Actor, director, producer, rapper
Zodiac Sign: Capricorn
Height: 5 feet 9 inches (1.77 m).